The Law Curriculum Vitae Sample and Templates
There are many teenagers who want to continue their studies in the law field. No matter what their reasons are, being a lawyer means you should make a great law resume or CV. Take a look at the sample of law curriculum vitae below to enlighten your mind.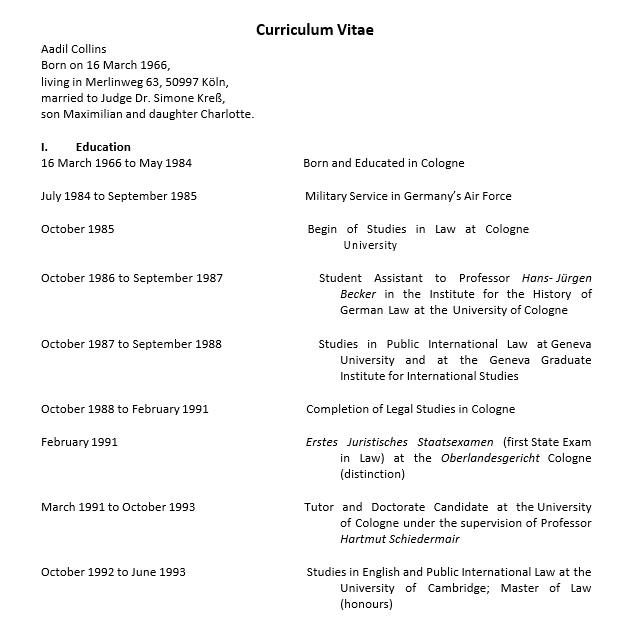 How is the world going to be if there is no law here? Of course, everything will be in chaos. Everyone will do anything that they want to do, forgetting about the ethics and the rules. That's why the law has an essential role in making world peace. Let's check the sample of law CV below.
Sample of Law Curriculum Vitae
The best way to make a successful CV is by looking at the best example of law curriculum vitae just like what is shown below:
Harvey Peters
Contact Details
Address: 12 Hill Rose Road, New South Wales, Australia
Email    : harvey.peters@outlook.com
Phone   : 142 5252 5252
Home   : 2028 6366 6366
LinkedIn: linkedin.com/in/harvey.peters
Summary
Looking for a position as a General Attorney.
A well-presented Juris Doctor who is committed to provide great legal services by generating new and innovative methods and conducting strong relationships with clients.
6 years of excellent legal experience.
Bachelor of Arts degree in Marketing Bussiness.
Professional and polished demeanor.
Areas of strength:
Legal analysis
Negotiation
Legal strategy development
Regulatory compliance
Westlaw research
CaseBase research
Public speaking
Oral and written communication
Interpersonal skills
Educational Background
Juris Doctor (2012 – 2014)
New South Wales School of Law, New South Wales, Australia
Bachelor of Arts (2008 – 2012)
Major: Marketing Business
Abbey Hills College, New South Wales, Australia
Legal Experience
Law Clerk (2016 – Present)
Legal Practices: Real Estate Conveyance and Mortgage Practices
The Shepherd Law Office, Boston, MA
Trusting provisions and discharging documents
Preparing the required documents for mortgage closings and recording procedures
Helping to develop the new business method by implementing and evaluating the new phone call script for customer service use in responding to the potential client's inquiries
Assisting the attorneys in managing the administrative tasks of house mortgage refinance for banks
Researching the drafted and titled deeds
Negotiating the conveyance and discharges materials with the tax assessors, the F.D.I.C., and I.R.s.
Legal Intern (2015 – 2016)
Legal Practices: Juvenile and Civil Law
South District Court, Boston, MA
Conducting the research and then writing the required opinions
Directly assisting the 1st Magistrate
Interviewing the petitioners
Legal Assistant (2014 – 2015)
Legal Practices: Probate and Estate Law, Family Law
Interviewing all the involved parties and making the recommendations
Assisting the attorneys in drafting the pleadings, correspondences, and documents
Tips in Making Law Curriculum Vitae
The following are essential tips you should do to make law curriculum vitae:
Degrees
You should write educational background in the reverse chronological method. Employers will be easier in screening your curriculum vitae by using this method. Do not add high school qualifications, except if you are a fresher.
Additional Sections
This section is optional, but it will give the added value you need in competing with other applicants.
Experience
Just like the degrees, the experience section should be written in reverse chronological mode. Include your period of working, the company name and location, as well as the duties you have done in every job experience.
Heading
Heading is the most important section in CV. Make sure you put the correct and complete information in your law curriculum vitae.
School Activities
If you have any academic activities that can add your value, do not hesitate to include them in your CV.
People Also Ask
How should the best law student make a CV?
Being the law student means you have the ideal qualification as one of the candidates. However, this won't be good enough if you don't know how to make the right CV. Here are the steps:
Add your best law profile summary
Show your law skills
Do not forget about your education section
Use the best format
Be detail in writing job description
What skills does a law student need?
The beneficial skills you should have as law student are:
Commitment and dedication
Integrity
Understanding and research
Preparation
Great listening and understanding
Strong use of written and verbal language
Critical thinking
Analytical thinking
Attention to detail
What should a law staff resume look like?
A law resume should be well organized, easy to read, concise, grammar error-free, clear, visually interesting, and accurate. A resume is usually not written in long documents, and it should be short and simple. In addition, you can only list the relevant information and details.
Many Kinds of Law Curriculum Vitae Samples           
Select one from these following law curriculum vitae samples according to your needs.
Law Curriculum Vitae for Corporate
If you want to pursue your career as a professional law staff in a well-reputed company or corporate, you can select the corporate law curriculum vitae template. This template is the perfect choice to be used for corporate needs as it looks more elegant and stylish, well suited with the corporate.
Law Curriculum Vitae for Criminal
Use the criminal law curriculum vitae template if you want to be law staffs who work under a civilian's name. You can help those in need by choosing this career since you have the power to punish those who are wrong or hurting others.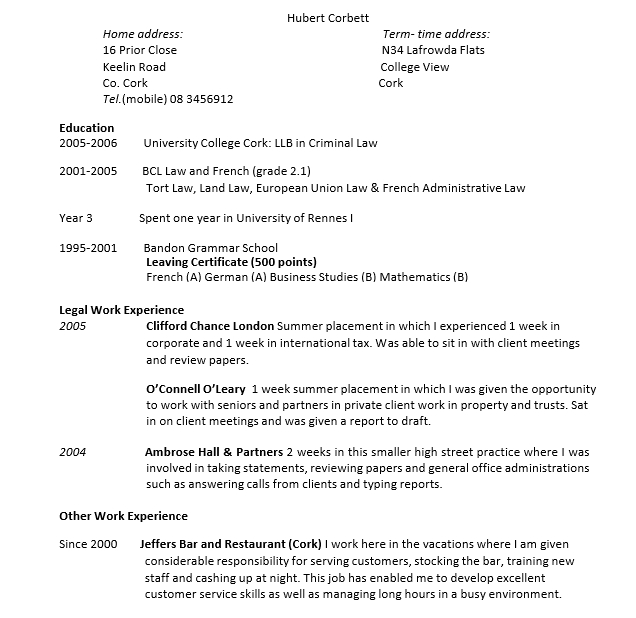 Law Curriculum Vitae for Bank
Do you have an educational background in a business major-related but want to be a law staff? Try to be a banking law staff, and use the banking law curriculum vitae template as your guide. Just implement your business and economic knowledge by being a banking law staff.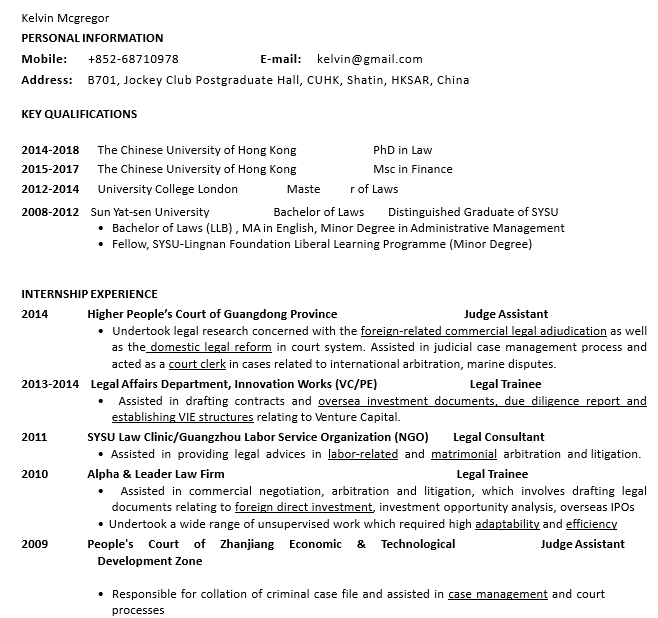 Law Curriculum Vitae for Student
By using the student law curriculum vitae template, you don't need to worry about having zero professional working experience. You can show your exceptional law educational background through this template. Make sure to add your educational achievements, such as scholarships, awards, or honors.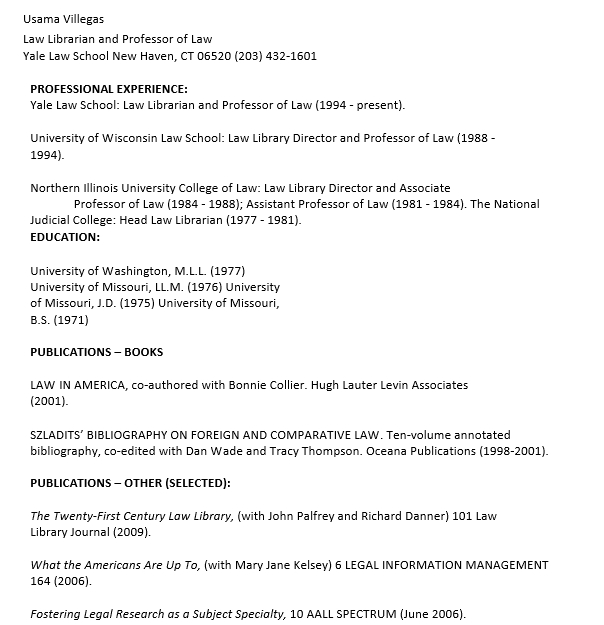 Law Curriculum Vitae for Professional
You can't use the professional law curriculum vitae template unless you have remarkable working experience or educational background as professional law staff. It is because you are required to include all your detailed backgrounds in this CV template.