Nurse Resume Free Templates in Several Formats
Writing a nurse resume won't be easy at all when you have no clue about how to do that. This is where templates and examples are so helpful. By using them, you can see the correct and proper content of the resume, and you do not have to bother making one on your own.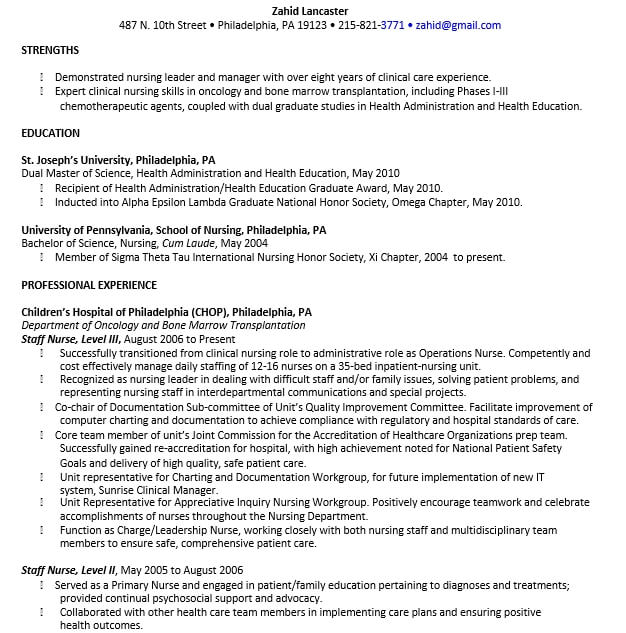 Take a look at the example, and then download one that you like the most. Therefore, you can use it to write your nurse resume easily without any fuss. There are so many of them that you can use, and this is the example for you.
Nurse Resume Example
Kimberly Mason
Registered Nurse (RN): 386031
Email: kimmason@mail.me
Phone: 2716-2917
Address: 36 Power St, Rangers, YT, 1726
At a Glance
Professional, registered nurse with more than 5 years of experience.
Working in neonatal care units and expert in maintaining medical record, using EMR system, operating in pediatric units and supervising medication schedule for patients.
Communicative and having great patience.
Educations
William High School, Graduated 2011, GPA 3.5
Harvey School of Nursing, Bachelors of Science in Nursing, Graduated 2015, GPA 3.6
Working Experience
Ranger City State Hospital, Position: Staff Nurse, 2015-2018
Duties:
Providing care for 5-7 patients per day
Working under the supervision of Registered Nurses
Providing nursing care
Facilitating patient transfer and discharge
Inserting catheters and tracheotomy tubes
Ranger City State Hospital, Position: Registered Nurse Case Manager, 2018- Now
Duties:
Facilitating proper care for patients
Supervising patient care
Training new nurses in the ward
Managing transition of the patients
Supervising the CNAs
Skills
Wound care
Vital sign monitoring
Heart rate monitoring
IV therapy
Blood drawing
EMR
Communication Skill
Team working Skill
Certificates and Licenses
Registered Nurse (RN) 386031, Ranger City Licensing Board, 2018
Certificate for Basic Life Support, Michael Hospital, 2017
Basic Nurse Seminar, Kent Hospital, 2018
Anesthetist Seminar for Nurses, Richard Hospital, 2019
Language
English, Advanced
Spanish, Intermediate
Portuguese, Basic
How Do I Write a Professional Nursing Resume?
To write a good nurse resume, you need to follow these steps:
Download the nurse resume example or templates that matches your purpose
Open them with the correct software on the PC and then start editing them.
List your experience and add in your nursing licenses on the resume
Recheck the resume and print or send the resume
People Also Ask
What should be included in a nursing resume?
Writing a nurse resume is all about showing the skills and experiences. Yes, those are the two most important things you will have to add in your resume. The skills are mostly the technical ones, and the experiences should be the ones related to your contribution in the nursing industry.
Resume Template for Critical Nurse
Working as critical nurse is a challenging job. If you want this job and try to apply for it, you should make an impressive resume. Use the help of examples and ready-to-use templates.
Resume for Emergency Nurse Example
Emergency services surely have nurses in it. They give the first aid and make sure the patients who come to the ER will get the best treatment. To write a good resume for this position, take a look at the example.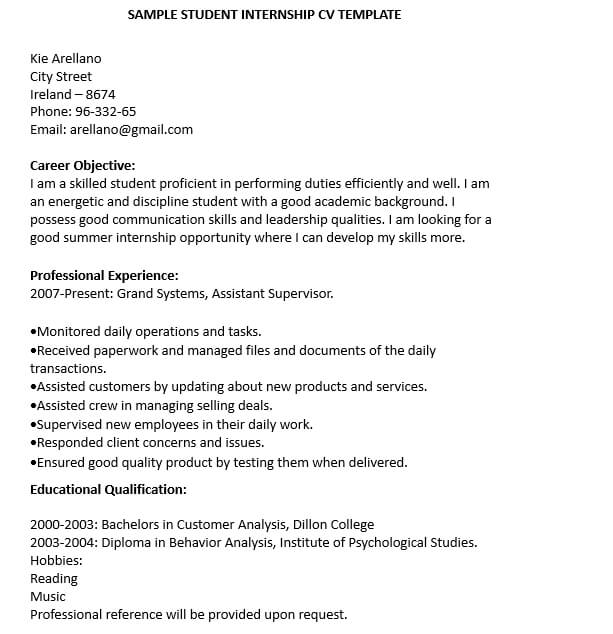 Resume Template for Entry Level Nurse
Entry level nurses usually do not have that much experience. They are practically brand new in the industry. Even though the experience is few, it does not mean the resume has to be empty. Use the templates and examples as references before writing one.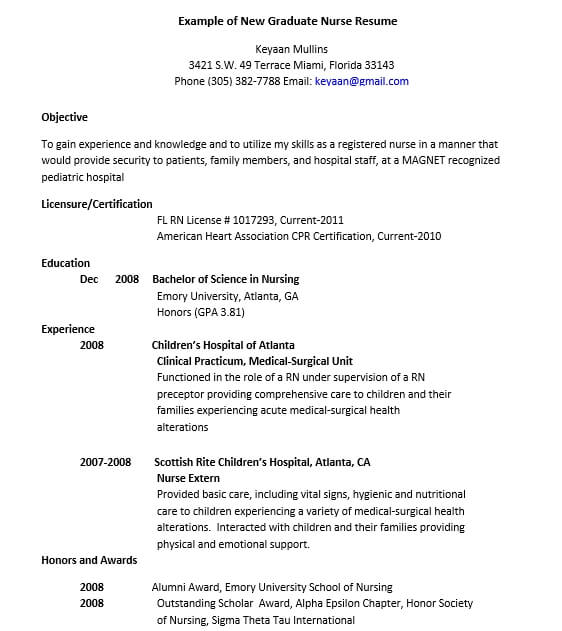 Resume for Fertility Nurse Example
Fertility nurses work in IVF center or in fertility clinic. They have lots of experience in helping couple with fertility issues. To make the nurse resume, use this example and get it done really quickly.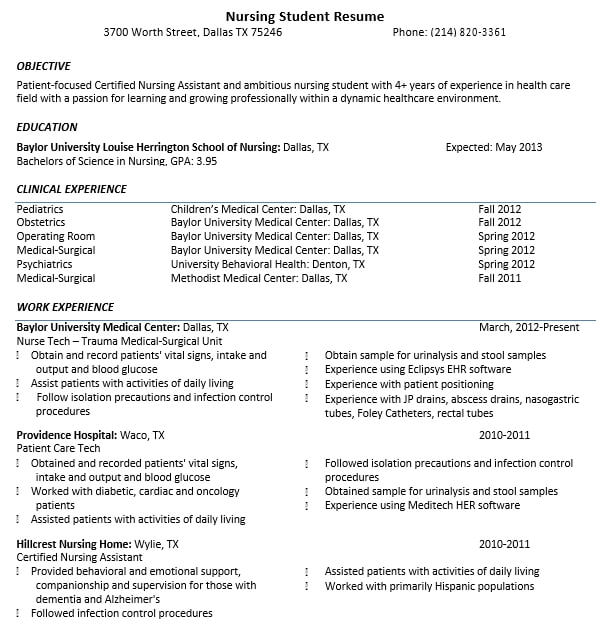 Resume Template for Graduate Nurse
When people have just graduated from school and apply for a job, they mostly have no idea how to write a proper resume. This is where examples and templates come in handy. It can help people writing a good resume properly.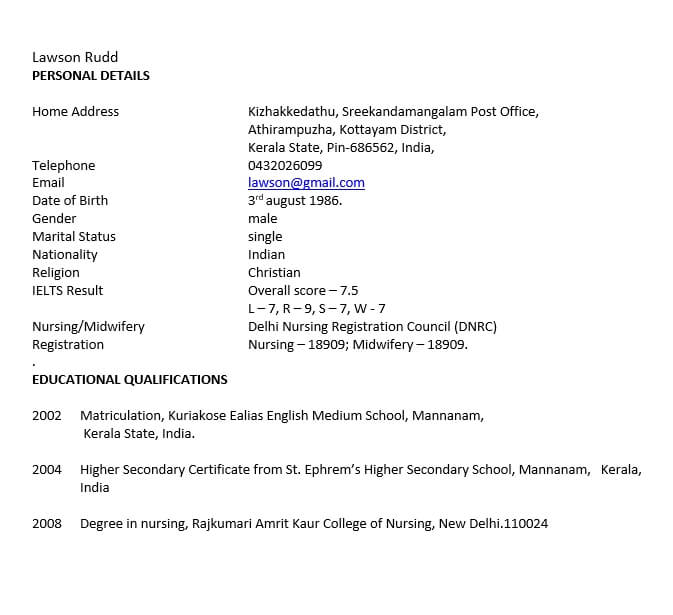 Resume for Health Nurse Example
Health nurse is usually the one who takes care of people's overall well-being. This is the example of the nurse resume of this position that you can use to ease the way in writing the resume.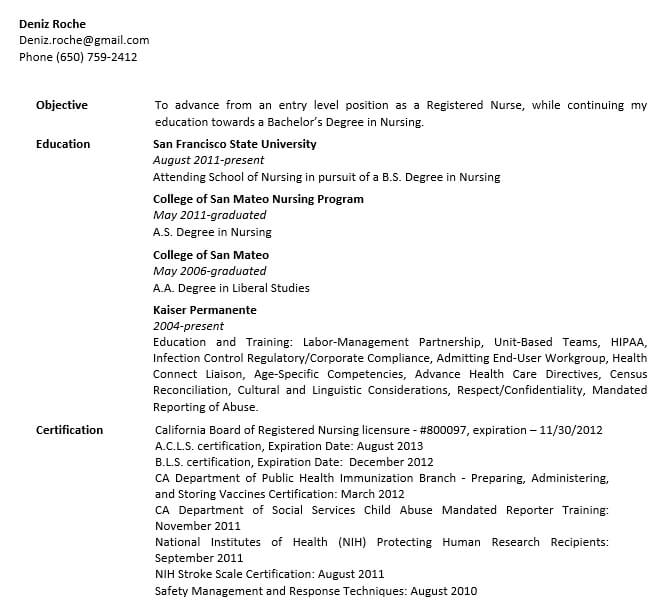 Resume Template for Home Care Nurse
Homecare nurse is usually the one who works at the patient's home. Mostly, they take care of elderlies, as well as people who have severe health condition. If you want the job, apply for the position by sending a resume.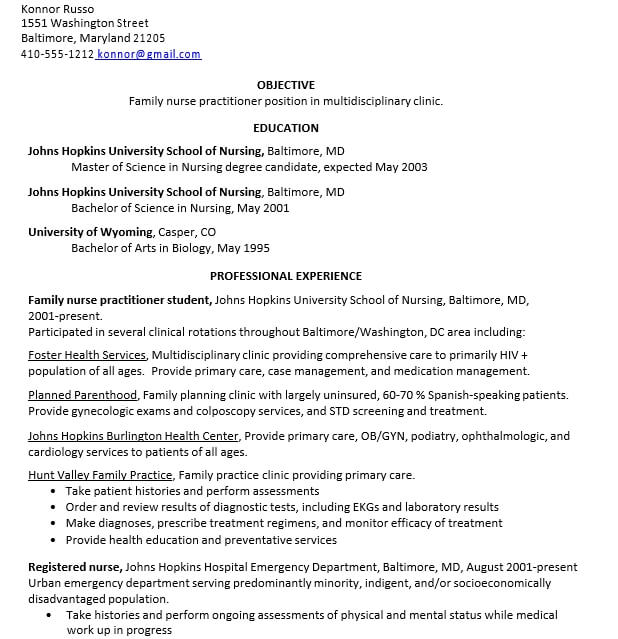 Resume for ICU Nurse Example
ICU or intensive care unit is an important part of a hospital or health care center. This is where people who need extra attention and care should be placed. The nurses working in this particular ward must be the professional ones as reflected in their resumes.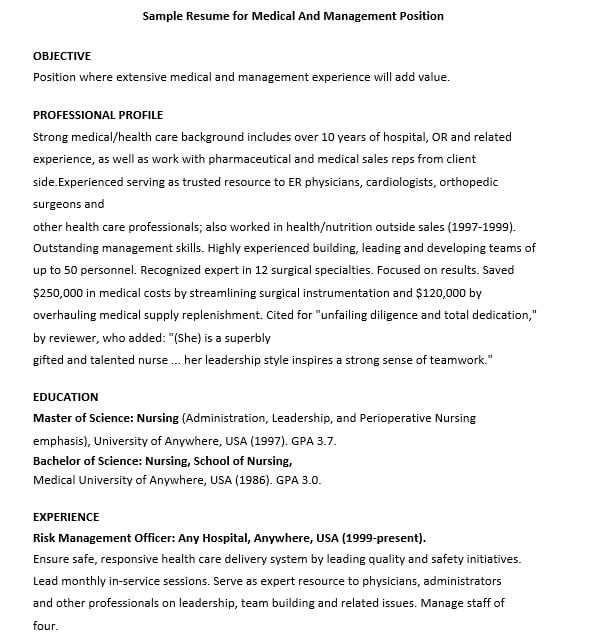 Resume for Resume Template for Nurse Practitioner
Nurse practitioner is a good position to earn money. For those who need to write a nurse resume for this job, use templates and examples as shown.
Resume for Nursing Assistant Example
Nursing assistant position is usually given to internship nursing students or those who have just starting the career. To make a good resume for nursing assistant, templates and examples are definitely required.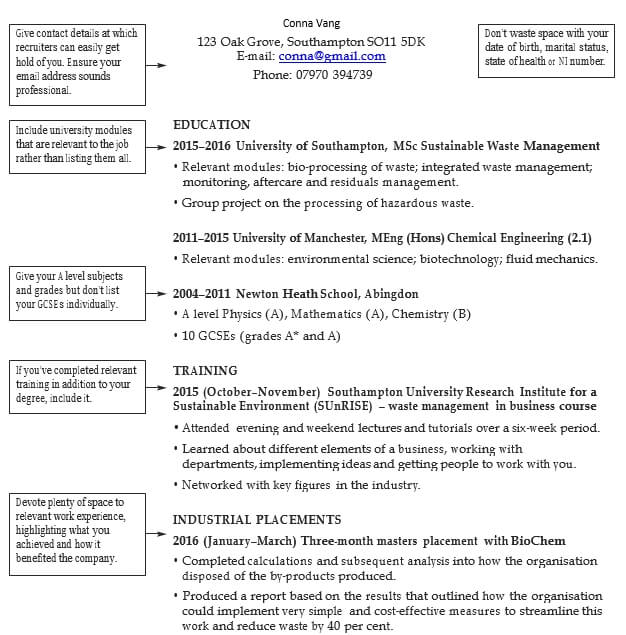 Resume Template for Nursing Student
Nursing students are those who are in the middle of their studies in gaining the degree in nursing. Usually, they still need to make resume because they do have to join internship or working part-time job in clinic or hospitals.
Resume for Pediatric Nurse Example
Pediatric nurse works mostly with children and babies. Writing the nurse resume for this job will be so much easier with the help of a template.
Resume Template for Telemetry Nurse
Telemetry nurse is an important job for many people. To write a good nurse resume for this particular position, you need to use an example as guidance.