Writing a request promotion letter is very important for a worker to do, especially if you have worked for a long time with increasing abilities. Show your enthusiasm for the company and your high interest in the field. If you don't, your boss may not be giving you a promotion. You may find it a little difficult and uncomfortable when asking for a promotion. But that's what other employees do to increase their position.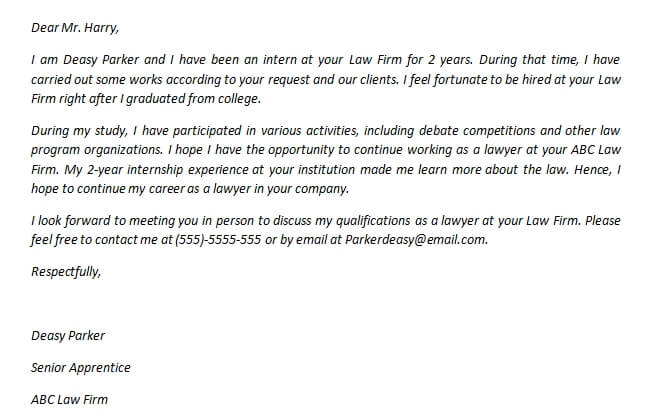 What Should I Do Before Submitting A Promotion Request?
Things may be a barrier to an employee not moving immediately to request a promotion, even though such things must be avoided. The same goes for you, you are not recommended to do the followings things:
Comparing With Other Employees
Never feel inferior, which makes you don't have the confidence to ask for a promotion. It may be true that some people do their job more perfectly at the company, but you can do the same. Work harder and show your boss that you deserve a promotion.
Not Asking A Promotion
Are you sure you won't ask for a promotion? Most companies and bosses today wouldn't recognize you from the way you work, but your efforts to promote. This may sound painful, but the competition in the world of work is getting tougher. What if your boss thinks you don't want a promotion because you're comfortable with your current position?
Asking For A Promotion At An Incorrect Time
When asking for a promotion, make sure you choose the most appropriate time. Don't ask for a promotion when the company isn't doing well and the stock price is plummeting. It can make your reputation go down because the company is having a problem.
How To Ask For A Promotion?
Before giving your request promotion letter to your boss, check that the format is well written. See if you have written the opening salutation correctly, state your qualifications and contributions so far to the company.
Don't forget to include contact information in the form of a phone number or email address. After that, send it in the form of a physical document to make it look more polite. Remember, don't send promotional letters when the company is having problems.
Request Promotion Letter Sample
You may want to look at the sample for promotional request letter below to get a new idea.
Dear Mr. Harry,
I am Deasy Parker and I have been an intern at your Law Firm for 2 years. During that time, I have carried out some works according to your request and our clients. I feel fortunate to be hired at your Law Firm right after I graduated from college.
During my study, I have participated in various activities, including debate competitions and other law program organizations. I hope I have the opportunity to continue working as a lawyer at your ABC Law Firm. My 2-year internship experience at your institution made me learn more about the law. Hence, I hope to continue my career as a lawyer in your company.
I look forward to meeting you in person to discuss my qualifications as a lawyer at your Law Firm. Please feel free to contact me at (555)-5555-555 or by email at Parkerdeasy@email.com.
Respectfully,
Deasy Parker
Senior Apprentice
ABC Law Firm
That's all our request promotion letter's explanation and the sample. Hope you can write the best format for your letter.