How to Write the Professional Restaurant Manager Resume
Many people are looking for restaurant manager resume template as they attempt to write one, but get confused in a way. Indeed, when you try to write a resume, of course you need an example, so you know exactly what to write on the document.
This time, the resume focuses on restaurant manager. Therefore, if you have to write a restaurant manager resume, find the templates below and see the examples as well. It will make the process of writing the resume way easier than before.
Example of Restaurant Manager Resume
RESUME
Andrew Marco
Email: andrewmarco@mail.me
Phone: 2816-9172
Address: 37 Prince St, Queen, PS, 2816
Summary
Restaurant manager with over 5 years of experience managing 5-star restaurants.
Expert at serving guests and training staff.
Having good knowledge of customer service, accounting, budgeting, and marketing.
Willing to work night shifts and good at working in teams.
Education
Stephen High School, Graduated 2008, GPA 3.6
William School of Hospitality, Graduated 2012, GPA 3.5, Bachelor of Hospitality
Experience
2011 (Internship), James Bart Restaurant, Assistant Restaurant Manager
Duties:
Providing paperwork for restaurant manager
Helping creating schedules and shifts.
Helping restaurant manager creating business plan for the restaurant
Managing training material for staff and employees.
2012-2015, Dominic Fine Dining Restaurant, Assistant Restaurant Manager
Duties:
Involving in hiring and training program
Helping the restaurant manager providing cost and inventory paperwork
Helping the restaurant manager to plan marketing strategy
Creating business plan with the rest of the team
2015-2018, Dominic Fine Dining Restaurant, Restaurant Manager
Duties:
Hiring and training staff members.
Controlling expenditures and inventory waste.
Creating shifting schedule and planning food and beverage program
Enhancing customer engagement in social media.
2018-Ongoing, Massimo Italian Restaurant, Restaurant Manager
Duties:
Supervising and revising inventory system plan
Training new employee, staff and customer service
Providing extensive plan for the restaurant.
Planning the restaurant's business marketing strategy.
Skills
Accounting
Financing
Budgeting
Marketing
Square POS System
Food and Beverage Knowledge
Hospitality Skills
Problem-Solving
Team-Organizing
Verbal Communication
Customer service
Creativity
Time Management
Languages
English, Advanced
Spanish, Advanced
Italian, Intermediate
How to Write Restaurant Manager Resume?
In restaurant manager resume, you have to include several things that considered essentials. That way, the resume will look wholesome and good to read. They are including:
Contact information
The experience of being in restaurant industry (list the duties and responsibilities as well)
The history of education (including hospitality school or business school)
The skills you have as a manager
The languages you speak
Resume Template for Assistant Restaurant Manager
If you are working as assistant manager in a restaurant, surely your restaurant manager resume must be filled with the duties and experiences. Feel free to download the template, and use it to create your resume.
Example of Resume for Restaurant Manager with Business Plan
This is the resume that contains business plan. To show off the skill of your managing skill, sometimes a restaurant manager resume needs to have a business plan along with it. Use ready-made templates to ease the process of creating the resume.
Example of Resume for Fast Food Restaurant Manager
Fast food restaurant chains are like everywhere, and these places have the manager to keep the things together. If you are looking for the resume template for a fast food manager, feel free to download any of these, and then use it to create your resume.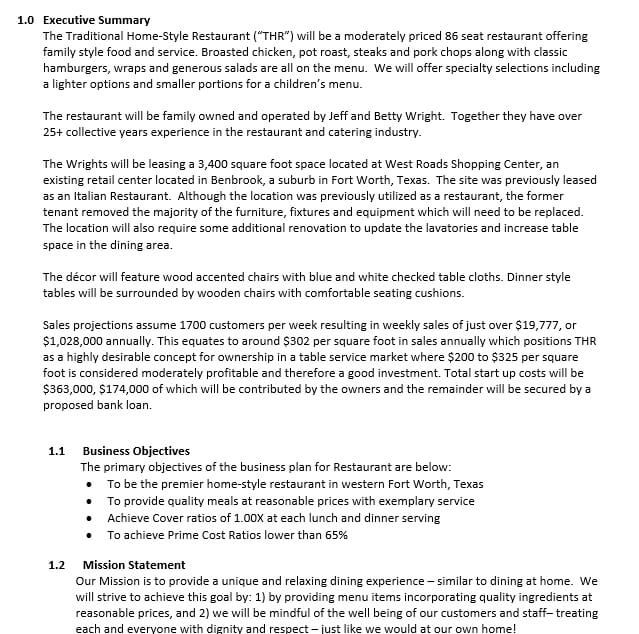 Resume Template for Fast Food Restaurant Assistant
Fast food is indeed the most common restaurant available around the country. This is called casual dining as well, and this place is great to find good foods and eat with satisfaction. For those who need the resume example, get one of them and start editing it on your device.
Example of Resume for Food Restaurant Manager
Using standard resume template is mandatory as restaurant manager resume will certainly help you in creating a good and proper resume. Restaurant managers should have a lot of skills and experiences, and these should all be written on the resume.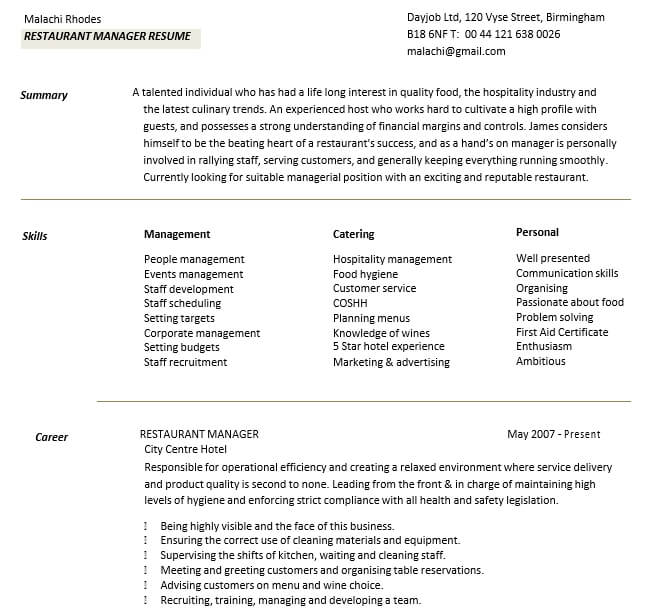 Example of Resume for Food Service Restaurant Manager
For those who have the job as restaurant manager in food service industry, surely this restaurant manager resume is going the best template for you. Download the template all for free. It does not need you to pay anything at all.
Example of Resume for Fresh Food Restaurant Manager
This is the resume for fresh food restaurant manager. Indeed, creating restaurant manager resume is not easy without templates, and that is why the example is like very mandatory to have. Thankfully, this is all free and can be downloaded anytime, which is so helpful for sure.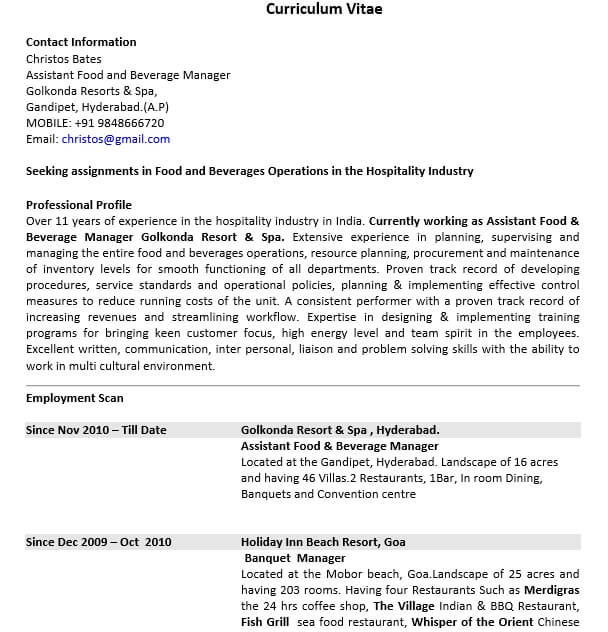 Resume Template for Restaurant General Manager
Using templates and examples is very helpful because you can create good resume in no time at all. Feel free to download some of the templates available, and you can write a readable resume quicker and easier than you think.
Basic Resume Template for Restaurant Manager
This is the standard template for the resume. It has the correct content, and all you have to do with it is just editing the template later on then send it wherever you like. Making restaurant manager resume won't be so hard anymore as you have the template to use from now on.
Example of Resume for Manager in Restaurant
Use resume example, so you can understand exactly the proper look of a resume for restaurant manager. This is one of them, and downloading them will be so easy and free as well. Get it now then save it for later.
Resume Template for Restaurant Shift Manager
A shift manager is like someone who is responsible in making the shift schedule and managing the employee's working hours at the restaurant. If this is the job that you have been doing, feel free to download the restaurant manager resume, and you can make the resume on your own.