Using Supervisor Resume to Showcase Your Outstanding Self when Applying Prestigious Job
Being a supervisor means you are one step ahead from being 'just staff' in your office hierarchy. It may sound amazing, but it also comes with its responsibility as well. Because of it, not all people are capable enough to become one, and getting a supervisor job without any promotion means you need to make a supervisor resume beforehand.
A supervisor resume can also be made if you're already a supervisor that plans to upscale your position to another level. For this case, not only you will need to make a resume, but you will need to do sort of things that help your supervisor to notice your hard work. By doing so, who knows that you will be promoted soon?
Example of Supervisor Resume
Creating a supervisor resume isn't difficult at all—just like making resume for other jobs. But still, first timers may find it to be quite difficult, so it's still advised for people to take a look at one sample at least.
Carl J. Morrison
121 Baker Street, New York City, NY 21023 | carlmorrison@hotmail.com | 013-3262-5454
Profile
Marketing leader that directs high-producing teams with deep employee loyalty.
Experienced in working for two companies as marketing staff for the extend of 10 years.
Focused on facilitating customer to meet their needs, and to increase the company's sales within the period.
Areas of Expertise
Marketing and negotiating
Marketing language skill
Product acknowledgement
Supervisory skills
Employee engagement
Time management
Professional Experience
Marketing supervisor at Nissin Food Industry Ltd. 2014 – present

Managing team of 20 employees in marketing for national scale.
Brainstorming ideas with the team about the method that can be used to market the product in a national scale.
Implementing the marketing plan with the help of sales team.
Coordinating with the warehouse and sales staff to manage the products count sold and to document it.

Marketing staff at Asiana Pacific Airline Ltd. 2010 – 2014

Created marketing plans together with the team to increase sales for international customers.
Created marketing contents for various media.
Implemented other marketing plans together with the sales team.
Education Background
Bachelor of Economics in Marketing
University of Adelaide, Australia             Graduated in 2009
GPA: 3.72/4.00
Skills
            Language: English (native), French (intermediate).
Adobe Photoshop, Adobe Premier
Copyediting (certificate enclosed)
How to Make Your Supervisor Resume
Creating your supervisor resume takes the similar way with creating any resume for any kinds of jobs. The step-by-step can be seen below.
First, note down your professional experiences, including the job descriptions you are and were assigned to. Along with this step, lists down your skills relevant to the job and education background.
Take a sample of supervisor resume to refer from. Alternately, you may also download a template in order to help you make your resume relatively faster.
Start making your resume when you're ready. It's best to spare some hours to make your resume since it isn't just for inputting data but also for proofreading.
Type down your personal details first, in general you'll just need to include your full name, phone number, email address, and if required – home address.
Input your personal professional experiences, skills, and any relevant data to include.
Once you finished inputting your data, as said earlier – proofread until you find no mistakes in your supervisor resume.
People Also Ask
What skills do you need to be a supervisor?
There are various skills required to become a good supervisor. However, in general, good supervisors have these skills in common:
Smart and effective communication skill
Conflict resolution and problem-solving skills
Critical thinking
Interpersonal skills
People management
Adaptability to accept diverse workplace situation
What are the 5 roles of a supervisor?
In being a supervisor, you need to do these roles:
Educating
Coaching,
Sponsoring,
Counseling, and
How to write supervisor resume?
As mentioned earlier, to write your supervisor resume, you will just need to write like most people do. You may refer to earlier mentioned how-to when writing your resume. You'll need to include your personal details, professional experiences, as well as skills, education background, and any achievements—if any.
Sample of Supervisor Resume
Since there are many kinds of supervisors, following it are many types of supervisor resume as well. So, it's no longer a wonder that you'll also find various samples as well.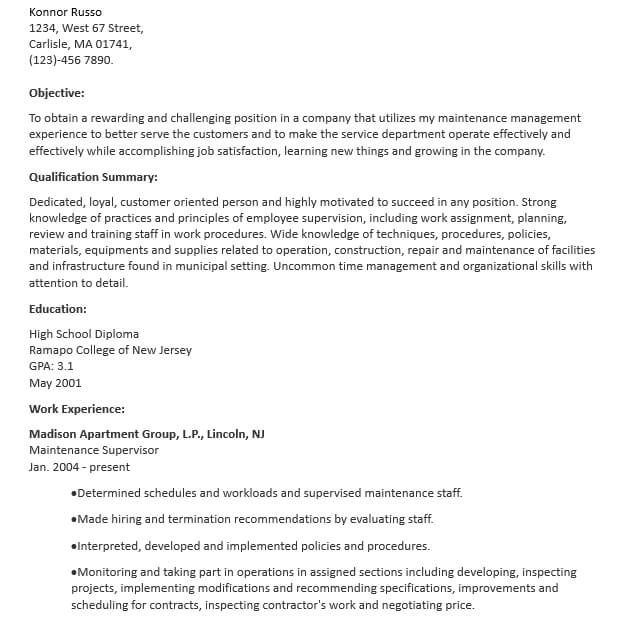 Administration Supervisor Resume Template
Got strength in admin works? You can start your career as a supervisor if you have been working for administrative workers for long. Not only it will build a strong basis for you to handle administrative job descriptions, you will also know what to do have there been a specific problem occurring to one of your staff.
Supervisor Resume Template for Free
One of the best features of supervisor resume templates is it comes with zero fee. Well, it isn't only for supervisor resume, though – many resumes are as free as free oxygen! All you need is to get your computer, type the keyword, and get that resume template for zero bucks.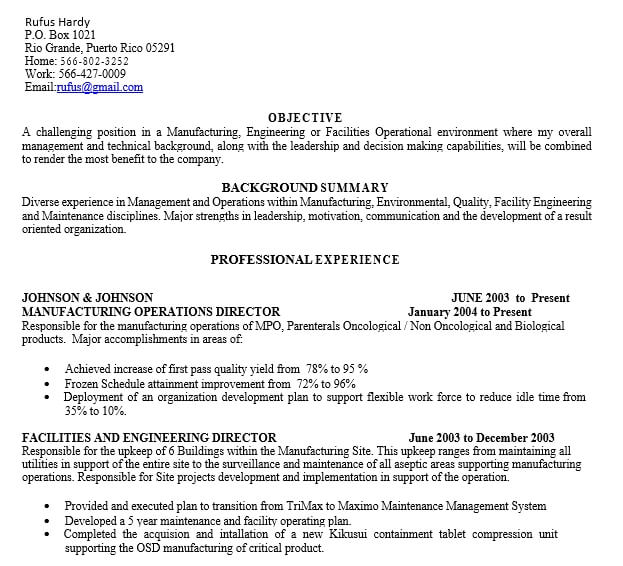 Sample Resume for Customer Service Supervisor
If you are a long-term customer service staff and want to step up your position in a new office, it's time to prepare your supervisor resume. This will also the same if you're already a supervisor and planning to get higher position: use supervisor resume to get into that dream job.
Resume Sample for Housekeeping Supervisor
Ever wondered how to supervise hoteliers? If there's a chance to get that, it's better to hold it tight. To secure your job, aside from having supervisor skills, you should also begin your step to create your resume. List down your professional experience, show off your skills, and mention all achievements – and let's see the result.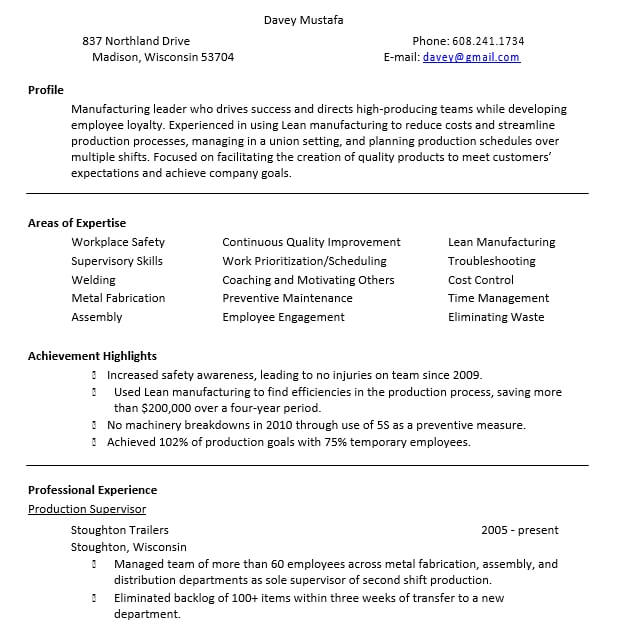 Resume Template for Retail Supervisor
Who says working in retails isn't fun? Being a supervisor in retail stores may take you much energy, but if your workplace is supportive that will not be something you got to dwell on. You can take a part of the change. To start it, writing your own supervisor resume becomes essential.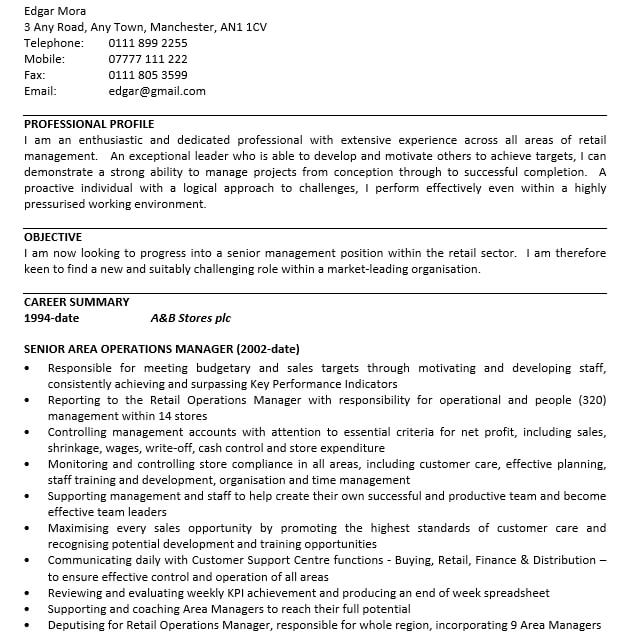 So those are how to write a supervisor resume. For a quick resume, it is advised to use a template or referring to a sample of supervisor resume.