How to Create a Coach Resume with Templates for All Coaching Jobs
Are you in need of a top coach resume to apply for coaching positions but have no idea how to get started? Then you have come to the right article. In this article, you will get a resume sample, writing guidelines, and templates you can utilize to help you build an exceptional resume.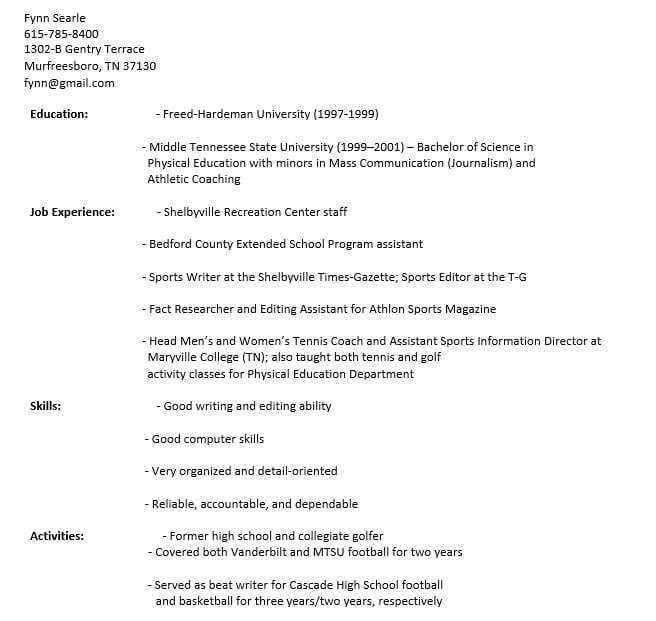 Composing a coach resume can sometimes be a bit more complicated compared to writing a resume for management roles. Thus, it's vital for you to know the best approaches to stepping up your resume so that you can land into the next step in the hiring process.
Sample of a Coach Resume
Below is an example of a coach resume to provide you with the basic notion of how a resume to apply for coaching positions looks like:
Kenneth Harris
Address            : Morton, WA 98356
Phone               : 360-111-2323
Email                : kenharris@mail.com
Career Objective
Motivated sports coach with over 6 years of expertise coaching high school students, inspiring clients, and providing assistance to athletes in order to achieve their objectives in a variety of sports.
Looking to implement my expertise and competency as a coach for your university's football team.
Professional Experience
CrossFit Trainer | October 2016 – Present
Feat and Fit, Morton, WA
Manage courses with 20 people on each course, conduct comprehensive warm-ups, design a comprehensive plan of workout of the day, and monitor gym tool and equipment usage.
Trained one young athlete to win 2nd place in the competition of CrossFit.
Maintain the records of daily attendance and perform client evaluation in individual training sessions.
Build genuine connections with gym members and generate more than $2,000 in monthly sales of nutrition products.
Develop a friendly training atmosphere.
Assistant Head Coach | June 2014 – September 2016
Saint Peter High School, Morton, WA
Developed strategic plans for football games with the main coach.
Provided thorough training program, nutritional guidance, and encouragements to help the students prepare for the weekly basketball, soccer, and baseball games.
Scheduled, meticulously planned, and performed regular training sessions while also evaluating all match videos.
Provided assistance in the development of training programs to help athletes achieve peak performance during the game.
Education
Bachelor's Degree of Sports Science, Washington State University, February 2014
Skills
Strong communication and leadership skills
Proficient in CPR, first aid, and AED
How to Create a Coach Resume
Before you start creating your coach resume, take a look at the following writing guidelines first so that you know how to make a resume that gets you the job.
Utilize the best resume format for the coaching positions. The reverse-chronological is the recommended one, as you can list your experience from the most current one.
The recruiter often has not enough time to evaluate the entire content of your resume. Therefore, you should sum up your professional details in a paragraph of summary or career objective.
Step up your education part by adding your university name, the degree you have obtained, and the year you started the study and graduated from the university. If you have an impressive GPA, include it in this section.
Show your skills that are relevant to the position.
People Also Ask
What other professions can these trainer resumes be utilized for?
In addition to being utilized for gym trainer, high school coach, or soccer coach, a coaching resume are suitable for almost any kind of coaches, including national or even the international level ones. The only things that would be different are the accomplishments and the job experience.
How to show coaching skills in a resume?
Before you start putting all of your coaching abilities in the skill section, you need to first learn which ones your potential employer values the most. In order to do this, you need to check the job requirements again.
Pro tip: List and show your soft and hard skills if you want to apply for school coaching positions because schools usually seek applicants who are adaptable and well-rounded.
What are the advantages of utilizing a resume template to apply for coaching jobs?
Templates of coach resume are beneficial to all levels of coaches. First, having pre-made templates are able to reduce the amount of time someone has to spend in preparing their resume. Second, these ready-made layouts are free to download in no times and can easily be customized according to the needs.
Types of Coach Resume Templates
As mentioned earlier, creating a resume to apply for coaching positions can be challenging. To make everything easier for you, below are some of the selected ready to use resume templates.
Resume Template for Swim Coach
This coach resume template is in Microsoft Word format; therefore, if you are planning to pursue a swim coach as your next job, this template is easy to use and edit. It also features adequate space for you to add your details, such as job experience, education, relevant skills, and references.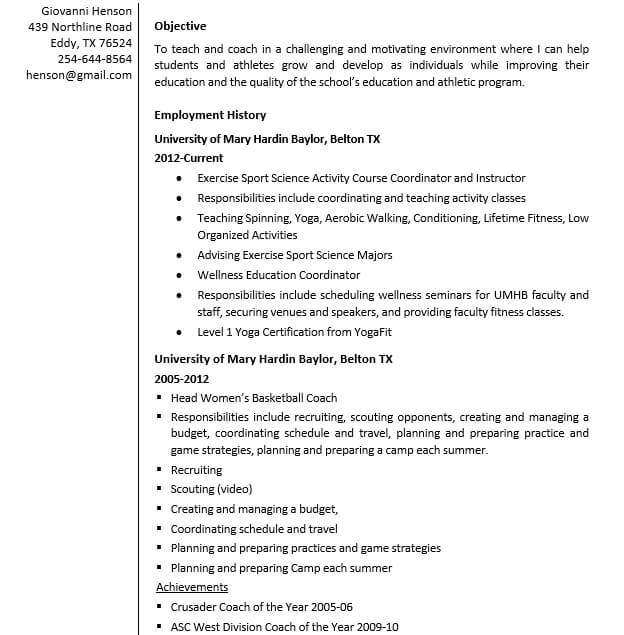 Resume Template for Volleyball Coach
Aiming for a volleyball coach position? This coach resume template is ready to use. It has enough space for you to put your objective, the history of your employment, noteworthy accomplishments, and other essential details. Furthermore, you can personalize and print out this template in a matter of minutes.
Resume Sample for Baseball Coaching Positions
This coach resume sample is specifically meant for individuals who would like to be baseball coach. If you are one of those persons, you can utilize this ready-to-use template to present all of your remarkable competencies and qualifications and also to impress your future employer.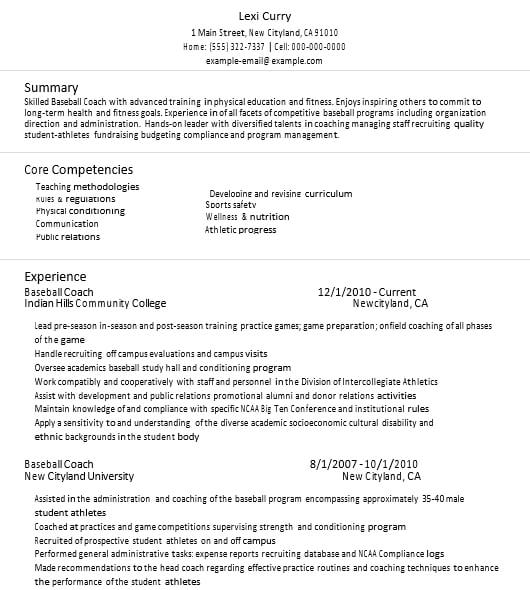 Resume Template for Soccer Coach
Suppose you want to be a soccer coach. In that case, you should have the capability of creating an excellent coach resume in addition to meet all the job requirements. With this ready-made resume, you can present all of your employment histories, skills, education, and summary in a professional manner.
Resume Example for Basketball Coach
This resume example is intended for those who are applying for basketball coach positions. If you think you have met all the requirements, you need to put those in a piece of resume. Make use of this ready-to-use template if you don't know how to get started creating a good coaching resume.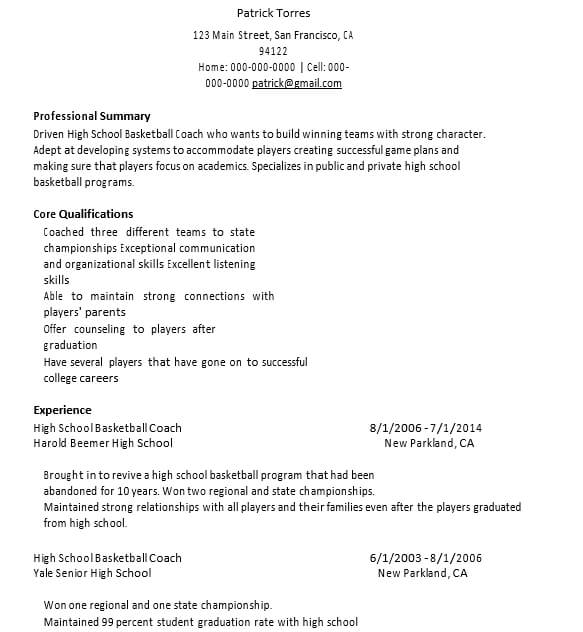 The templates of the coach resume above are a lifesaver for all types of coaches. Now, you no longer have to spend time and effort to figure out how to make a coaching resume. Simply download one of the provided templates and customize it using the writing tips mentioned above.