Free Architect Resume Examples and Writing Tips
Day by day, the competition for landing a job in architectural fields is getting more intense; and your architect resume is your one and only marketing instrument to show that you are the best candidate to secure the position you apply for.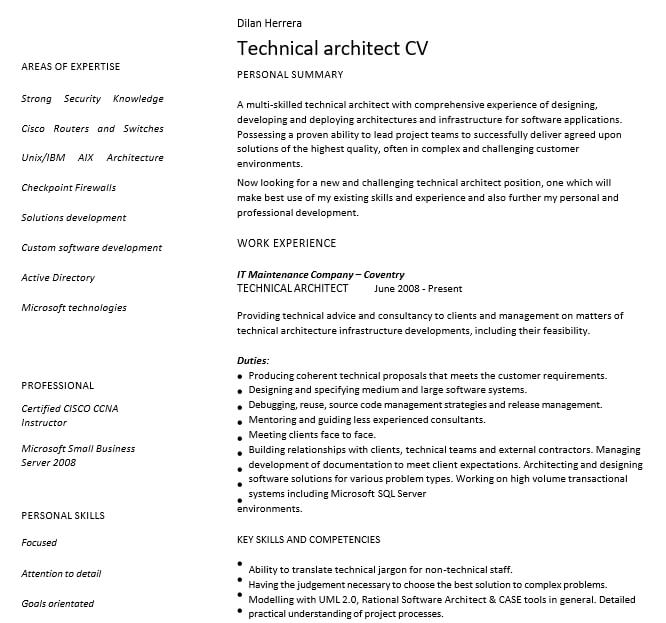 You can create a great architect resume if you are able to focus your resume content by adequately identifying your expertise and how your past experience would provide value to the business. With the help of the following samples and professional writing tips, it's possible for you to get hired.
Sample of an Architect Resume
Writing a professional resume for architecture positions can be challenging if you need to draft everything from scratch. Refer to the following sample while creating your own one.
Thomas Spann
Address            : Oklahoma City, OK 73160
Phone               : 40-125-9041
Email                : spannthomas@gmail.com
Professional Summary
Versatile and passionate architect experienced at providing design for both residential and commercial construction projects of many extensive purposes and styles. Over eight years of professional experience with a proven record and sustainable design projects that meet the standards of LEED.
Professional History
Architect | Production and Design
Phoenix Group, Oklahoma City, OK | 2013 – 2018
Project leader in a prominent architecture firm and designed 15 projects worth more than $10 million.
Developed original designs that successfully obtained bids that were 25% less expensive compared to the competitors.
Architect | Production
BB Architects, Tulsa, OK | 2012 – 2013
Collaborated with contractors and a lead architect to complete the projects on time and 15% under the planned budget.
Added two projects every year to the company.
Consistently finished the provided projects with less revision than the other coworkers.
Intern
Dickey Architects, Oklahoma City | 2009 – 2012
Completed all internship training programs in architectural fields.
Commended by the management team for the abilities of budgeting.
Educational Background
Master of Architecture, Gibbs College of Architecture
2007 – 2009
Bachelor of Architecture, Gibbs College of Architecture
2003 – 2007
Skills
Estimating
Budgeting
CAD
Communication
Problem Solving
How to Write an Architect Resume
Here is how to professionally compose an architect resume that guarantees you to get interviewed:
First and foremost, choose the correct resume format for an architect position. Pick one that you think visually appealing, and make sure it comes in chronological order.
Include a dynamic career objective or summary. Write a career objective if you are a junior architect.
Build your professional description by highlighting the most relevant achievements.
Include your education or training programs. If possible, show some achievements during your study.
Reinforce the resume with the competitions you won, publications, or conferences you attended or held.
People Also Ask
What must be included in a resume for an architect position?
The content of your architect resume is wholly dependent on the type of job you would like to apply for. For instance, should you have just graduated from a university and are interested in applying for an entry-level architect position, you should highlight your educational qualifications and internships, if there are any.
However, if you're an experienced architect, you should highlight your leadership expertise. Some of the crucial items that you must include in a resume include a summary or career objective, experience, skills, and education.
What are the pro tips for building an architect resume?
You must provide your contact information, including your first and last name, permanent address, phone number, and email.
On the educational background, start with your last degree and provide complete information regarding the institution you attended, including the institution's name, city, as well as state.
You should also write your experience starting from the most current job.
What are the dos and don'ts in writing a resume?
Do: Focus on your architect resume content and the way you present your resume. Also, only include relevant information.
Don't:Send one resume to many companies. Your resume is way too long. Also, you include technical designs that are too distracting.
Types of Architect Resumes
As previously mentioned, finding the correct format of resume for architect positions are essential. You can't use a resume template specifically meant for junior architects to apply for a senior architect position. To ease your arduous task, check out the following resume samples.
Free Resume Template for Architect Positions
There is one thing you need to remember when writing an architect resume: the hiring crew will only spend six seconds to view your resume. Therefore, you will need this downloadable resume template to give you an idea of composing a compelling resume objective or summary.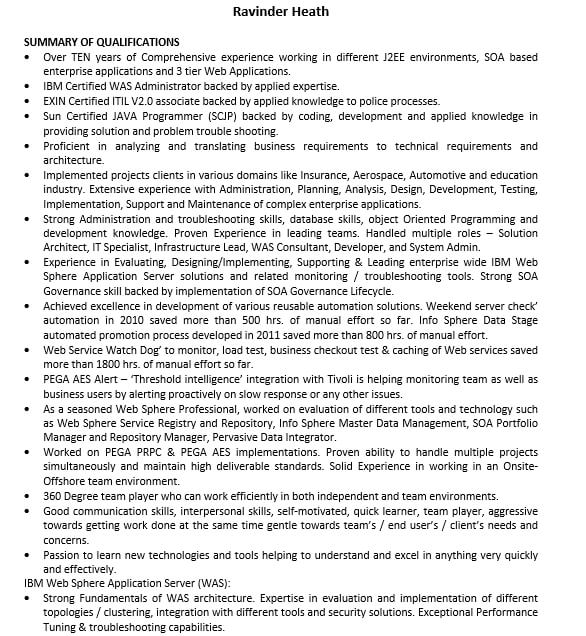 Resume Template of Software Architect
Are you looking for a well-arranged resume template for a software architect position? Then this sample will surely come in handy. This architect resume sample features all the essential parts of a resume. You simply need to edit the entries with your own details. If you want, you can also add additional sections.
Resume Sample for Solution Architect Position
It is an architect resume sample that can be your best solution to impress your potential employer. This sample is also ideal for those who want to apply for solution architect jobs, for it contains essential details, including skills, experience, qualifications, educations, and some additional sections like awards.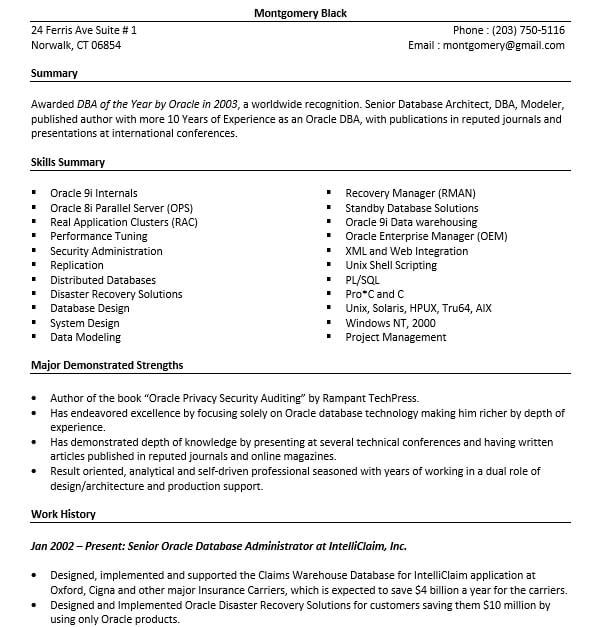 Resume Template of Data Architect
Composing a resume for architect positions doesn't have to contain too many design elements. This architect resume sample is relatively simple but is able to help you present all your qualifications in as detail as possible.
If you have a lot of achievements, then this resume template is perfect for listing all of your achievements in a concise way. It also helps you highlight your skills, work history, and strengths.
Resume for Enterprise Architect
Suppose you previously worked as an enterprise architect and in need of a meticulously created resume. In that case, this sample might be an ideal option for you. Not only does it include essential resume entries, but it also includes certifications and awards that can increase your chance of being stand out.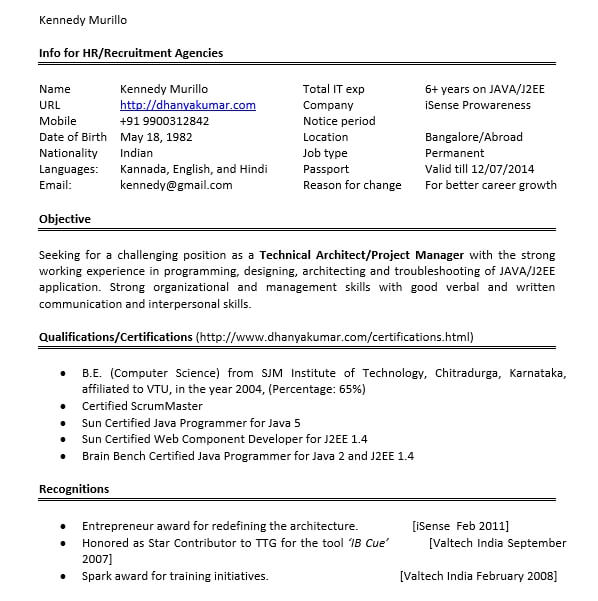 Writing an architect resume isn't that hard as long as you have well-arranged samples that can give the basic ideas of creating a professional resume. Remember you must only include information that's true since your potential employer will do a background check.