Free Best Fresher Resume Template to Download Now and A Few Writing Tips
Fresher resume is a resume document built by university students who recently graduate and only have little to now professional work experiences. That's why this type of resume focuses more on abilities and skills to compensate for the lack of work experience. Here in this article, you will find the best fresher resume template, samples, and writing tips to help you write your own.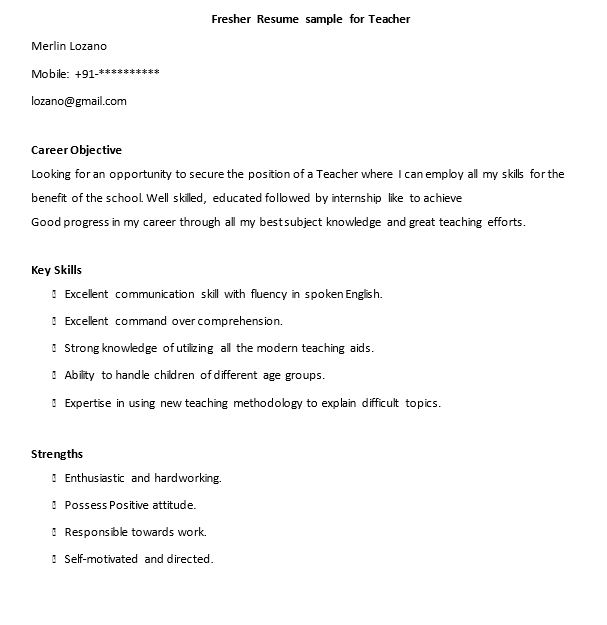 The best fresher resume template is normally used to apply jobs on entry-level. It is important to remember that this resume type is likely to work as effective if you want to apply for mid-level or senior-level job positions, which require at least a few years of experience in the specific field.
Example of Fresher Resume
Laura Turner
7207 NW. Sulphur Springs Drive
Union, NJ 07083
202-555-0141
Profile
Committed and enthusiastic university graduate with solid communication skills, strong leadership skills, and great learning agility.
Provide vast knowledge of different technical software programs.
Possess two years of experience in leading student government during high school with established track record of excellent achievements.
Work experience
Union, New Jersey
January 2018 – August 2018
Overlooked more than ten kids to ensure their safety and guide their discipline
Led everyday activities that promoted fun and education
Helped children to develop positive habits and organized mealtime
Kept an enjoyable and secure daycare environment
Education
S. Computer Science (2018)
Kean University
Union, New Jersey
GPA: 3.5
Skills
Fluent Languages:
English
Spanish
French
German
Computer Skills:
Microsoft Office Suite
Graphic Designing and Photo Editing Programs
Internet Research
Document Writing
Interpersonal Skills:
Teamwork
Leadership
Time management
Learning agility
Communication skills
Tips to Write Fresher Resume
Provide details on your experience: Even if your history of work experience is still short, you're still able to mention projects or collaboration that you've done yourself or with others. This section may include internship experience or part-time working at store, restaurant, or company.
Highlight your enthusiasm to learn new skills: Advancing technologies are changing the way businesses are done, so more and more employers are looking for job candidates who are fast learners and have willingness to learn new set of skills. Mentioning these aspects can help you to get noticed by the hiring managers.
Mention your miscellaneous skills: For example, you may provide information about fluency in any language. This might seem insignificant compared to the job qualifications you're applying for, but it can be beneficial if the companies are searching for multicultural skilled candidates.
Write your hobbies and interests: This information may offer the potential employer a better perspective about who you are as a person.
People Also Ask
Which type of resume is best for freshers?
The best fresher resume template is the one with functional format type, because it can be adjusted to fit with any length of experience. You just need to arrange the resume to fit with your skills set category, so they will be highlighted as much as possible.
What is your career objective for fresher?
Some examples of fresher's career objective are:
"Searching forward to work with (the name of organization) to increase my chance to improve (the skills) by learning and growing with the company."
"To secure position in (the name of organization) to develop professionalism and skills that are in line with the company's goals."
What is experience in resume for freshers?
Experience, regardless of the length and level, is an important section in the best fresher resume template. In this part, you may cover it with information about your internships, projects, learning courses, or even skills that you pose.
Free Resume Templates for Freshers
If you are a recent graduate or are looking to enter the world of workforce, then you need to create a resume that can set you apart from other job applicants. You have to choose and use format that's suitable for an entry-level job seeker that will highlight your strength and skills. Here is free best fresher resume template that provides you with the guide on how to build the best document possible.
Best Resume Format Sample for Freshers
Are you looking to apply for a job as a fresher? Then it is important for you to follow and utilize the specific format that can make you look professional and attractive in the eyes of the job recruiter. To assist you during the resume building process, download this best fresher resume template that can be obtained for free and help you to showcase your qualifications for the job.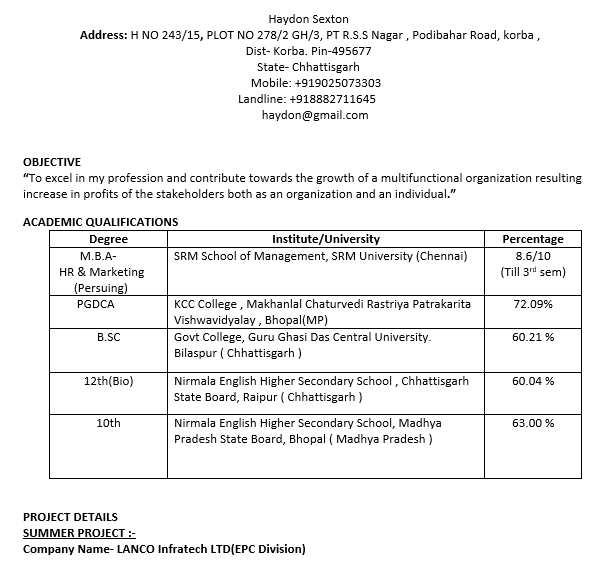 Free Customizable Professional Freshers Resume Templates
If you are searching for the best fresher resume template, then you have come to the correct place. This job-winning resume has readily available format and design for someone who lacks work experience. It helps you to introduce yourself to the job recruiter, the prospective employer, and the job itself.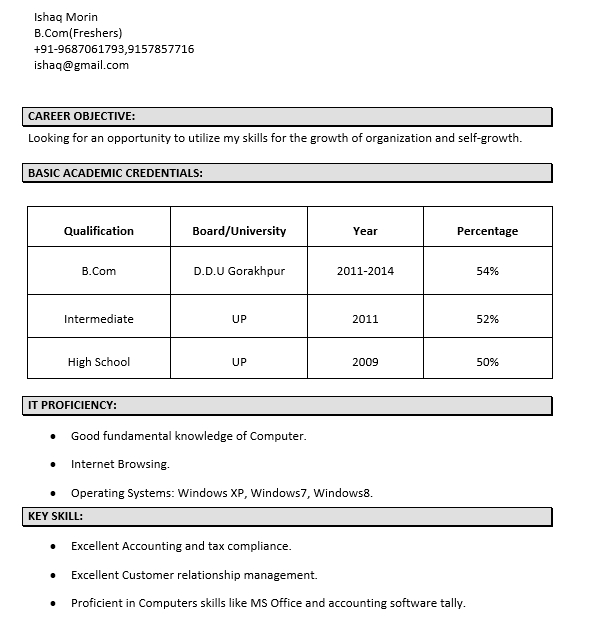 Basic Modern Freshers Resume Template
As someone who's recently graduated, there is a big chance that you lack the experience for the job you're eyeing for. The journey start from a proper resume, but if you have no idea how to begin and establish this document, then download this best fresher resume template that's available for free and may help to increase your chance to be invited to interview.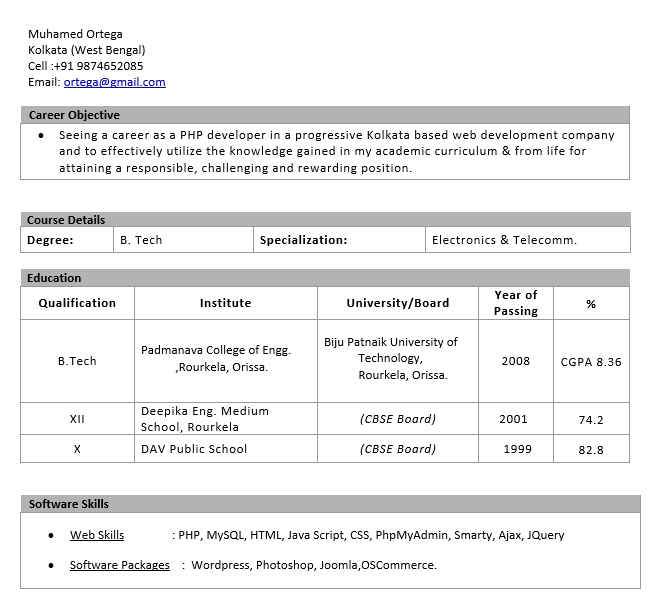 Downloadable Template Resume for Fresher
Resume is a document that can make or break your opportunity to provide desired first impression to the hiring manager and to be hired by the potential employer. Here is the best fresher resume template you can use as a resource to offer insight about your qualifications and why you'd make the best applicant to be hired.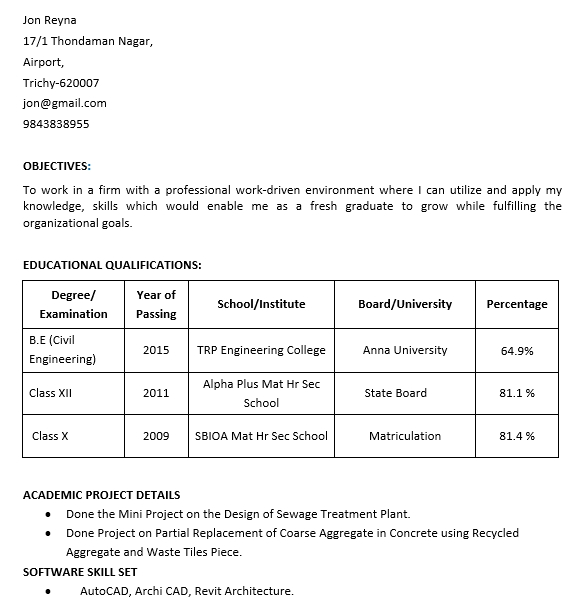 Using these best fresher resume template samples and following the writing tips above might benefit you throughout the process of building a well-written resume. After you are done with creating the document and before you're submitting it, do not forget to proofread and make sure that everything you put out there is relevant to the job position that you're applying for.