How to Make an Outstanding Combination Resume
The combination resume is a resume that contains a mix of functional format and the chronological format. Sometimes, this type is also called the hybrid resume since it contains a combination of traditional and modern format.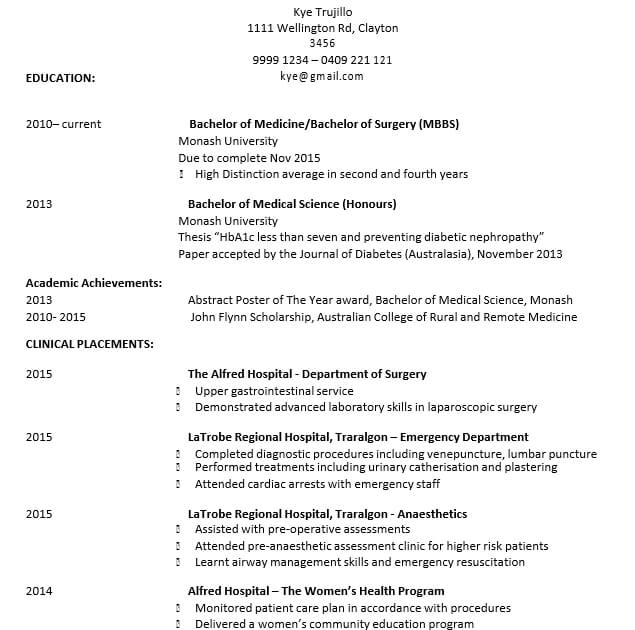 In addition, this resume is the best choice to apply for any job or position nowadays. Whether it is your first time applying for a job or the time to change your career, this hybrid resume will suitable for all your needs.
The Example of Combination Resume
In fact, writing a combination resume might be difficult. Therefore, you can take a look at the sample below:
Tiffany Jones
Personal Contacts
Address: 34 Princetown Road, Boston, MA 03436
Phone   : (723)-917-2838
Email    : tiffany.jones@outlook.com
Educational Background
Senior High School (2008 – 2011)
Princetown High School
Junior High School (2005 – 2008)
Princetown Junior High School
Elementary School (1999 – 2005)
Boston School
Personal Skills
Language: Fluent both in verbal and written French, Chinese, and Spanish
Computers: Microsoft Office, Adobe Photoshop, Adobe Illustrator
Volunteer Experience
Youth Representative (April 2012 – Present)
Boston Council of Environment
Learning about the community issues
Networking and communicating with public facilities and youth programs
Campaigning the environmental marketing strategies to teenagers
Junior Counselor (March 2011 – Present)
Church of Princetown
Providing childcare services to any families with children
Assisting the church service preparation
Volunteer (June 2010 – March 2011)
Asian Community Center
Evaluating and contributing the youth programs
Organizing and planning the student activities
Training the junior volunteers
Youth Staff (February 2010 – June 2010)
First Fitness Studio
Evaluating the guidelines of the fitness activities
Creating the fitness programs
Youth Volunteer (January 2008 – February 2010)
Boston Children Center
Participating in youth development programs
Recruiting the teens for youth programs
Managing the customer service desk
Work Experience
Clerk (June 2011 – Present)
Princetown Mart
Handling the payments and credit receipts
Assisting the customers in checking out the groceries
Handling the daily report
How to Make Combination Resume
Knowing the most commonly used combination resume template will not enough to make an impressive resume. Here is how to make the resume:
Make it neat and simple: do not use exaggerated words when writing your resume. Remember K.I.S.S. (Keep It Short and Simple), and you will be surprised with the outcome.
Include your accomplishments: when writing about your work or volunteering experience, list what you have done in every detail.
Use the right format: do not write a too-long resume. Just keep it only one page long, or max 2 pages.
People Also Ask
How do I combine multiple jobs on a resume?
If you are having multiple work experiences in a variety of fields, you can start by putting relevant skills and work experience first to catch the recruiter's eye. Then, follow it with your other skills and experience. Make sure at least you have the required educational background, experience or skills to get the position.
What is the difference between combination resume and chronological resume or the functional resume?
The combination or hybrid resume is basically a mixed resume of functional and the chronological resume. The chronological resume is the most commonly used, and it contains the work experience chronologically. Meanwhile, the functional resume is used often by those who change their career fields, and this usually focuses on the skills. So, the combination resume is the best of all since it contains the work experience, and it highlights the relevant skills to the job.
How do I make my resume stand out?
To make your resume more stand out, follow these tips:
Use important keywords
Highlight your relevant skills
Make your resume only in one-page length
Format properly
Complete with your certifications
Entry-Level Combination Resume
Use this combination resume if you are a high school graduate and do not have any work experience yet, but want to apply for a job. First, you will start with writing your educational background then followed with work experience, volunteering experience, interests, and skills.
Part-Time Job Combination Resume
This combination resume template is for students who are seeking any part-time job position. Similar to the previous type, you can start by listing your education then continue it with the list of your work experience.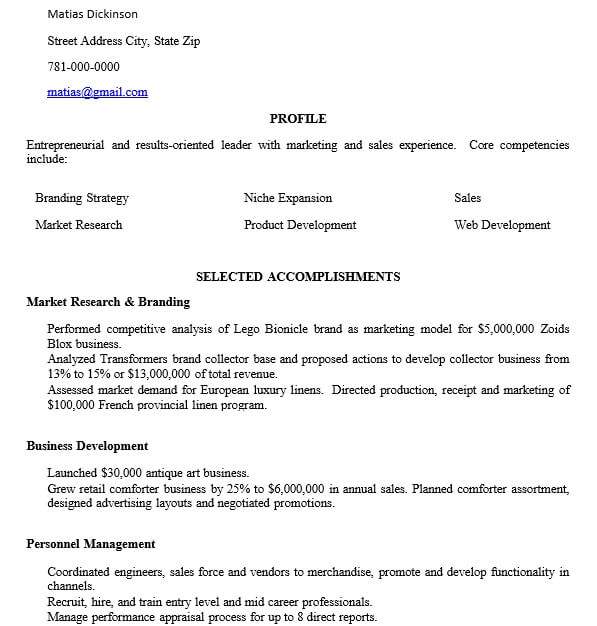 Cover Letter for Combination Resume
Add a cover letter to your resume to make it more eye-catching. The cover letter basically is just like any other letter that contains brief summary about your life (the reason why you are interested in the job and the company, your profile, experiences, skills, etc.)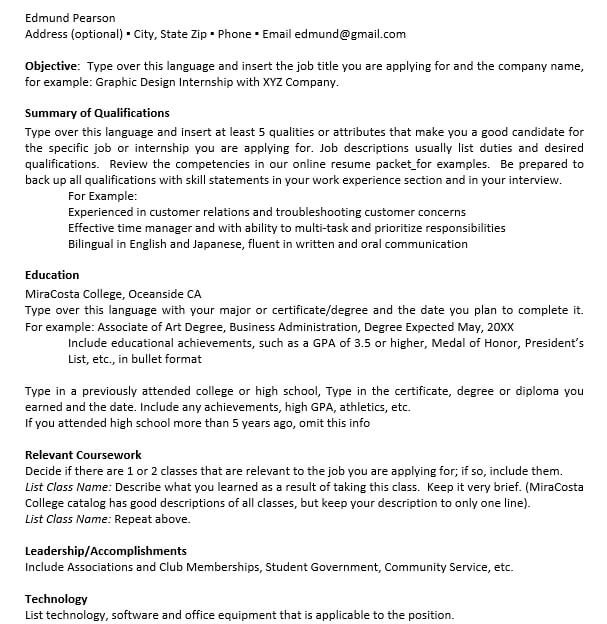 Babysitting Combination Resume
If you are great at handling children and love to be around them, try to use this babysitting combination resume template to apply for a babysitter position. Put your skills and experience that's relevant to babysitting to make your recruiter know that you are the right person to be trusted with their children.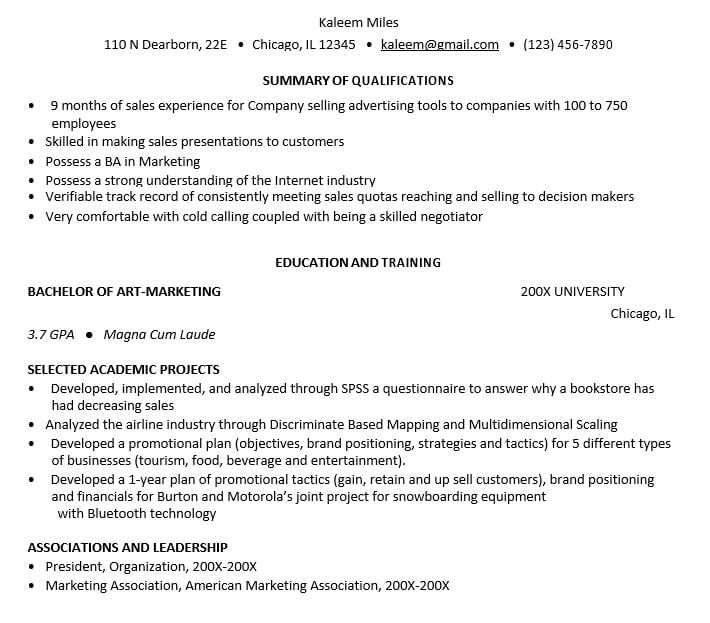 Professional Combination Resume
Use this professional combination resume template if you are a highly remarkable person who has many accomplishments and achievements. After putting in your professional experience, make sure to include your education background and details about your achievements or accomplishments.
Basic Combination Resume
If you don't have any target yet but still want to apply for any job position that's advertised on paper, try to use this simple template. You will be needed to input your personal details, just like on any other type of resume, and it will be great if you have any references to include in the resume.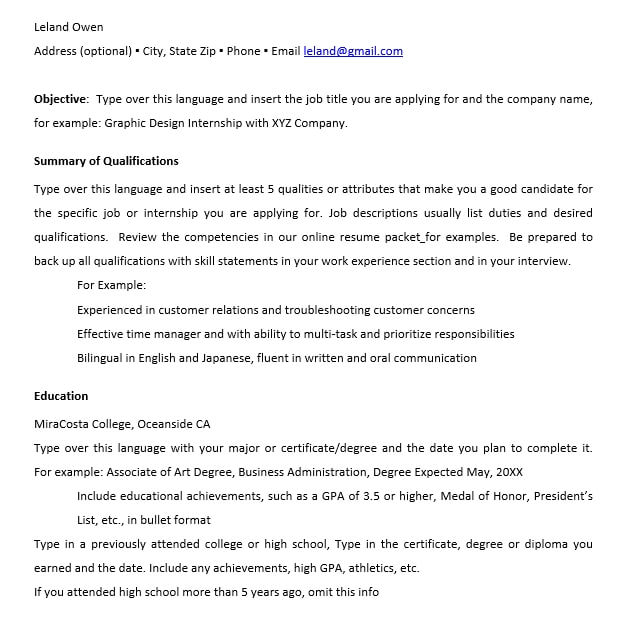 Volunteering Combination Resume
The volunteering combination resume enables you to highlight the impressive volunteering experience. Although the main focus is your volunteering experience, you can't forget to put your interests and skills since these will be your another strength.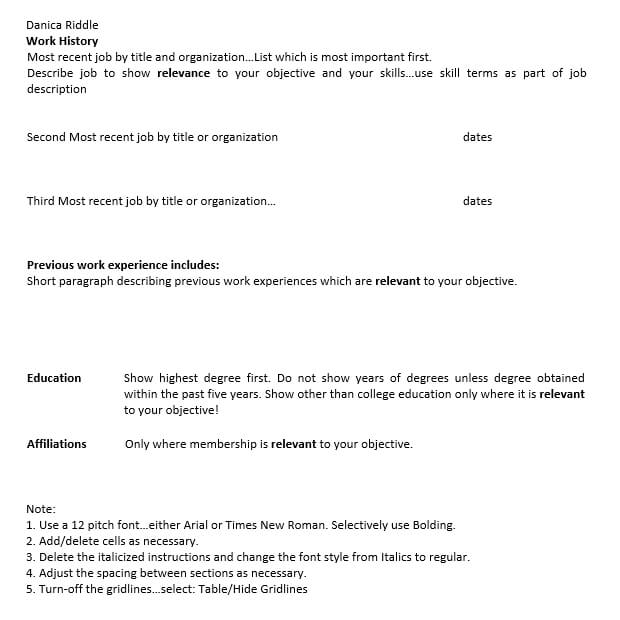 High School Student Combination Resume
Are you a fresh graduate student who seeks a job? Then, high school student combination resume template will be a perfect help for you. With a complete explanation in every section, you can write the resume easily.