The Examples of Construction Resume Template
Writing a construction resume might be hard for you since there are not so many resume samples in this field. Knowing this situation, you may need the reliable example of construction resume template.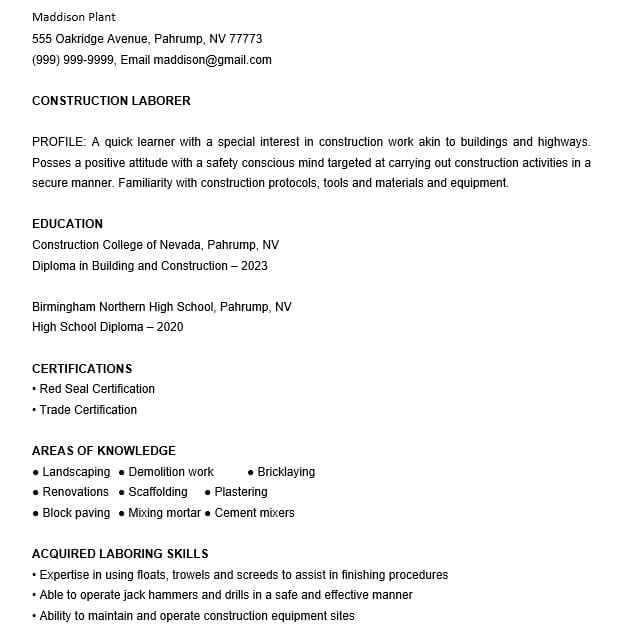 In fact, the construction industry will never go down, and many people pursue their career in this field. Take a look at the example below if you want to have a job in construction industry.
The Common Example of Construction Resume
Mark Styles
Contact Details
Address            : 2 Appletown Boulevard, Los Angeles, CA
Phone               : 0829 2289 7782
Email                : mark.styles@live.com
Career Goal: Senior Construction
Profile Summary
A reliable construction who is seeking a full-time job in the construction industry as a senior construction.
Having great knowledge of remodeling technique, construction building, construction material, construction equipment, and tools, because of remarkable working experience as construction for more than 3 years with high performance.
Having in-depth knowledge in many types of construction methods, OSHA compliance, and site safety.
Personal Skills
Demolition
Trim & tile work
Handicap
Appliances & cabinets installation
Teamwork
Doors & windows installation
Painting
Drywall & insulation work
Siding & roofing
Hardscaping/patio
Communication
Negotiation
Basic math
Customer relations
Unloading & Loading
Multitasking
Machines operations and maintenance
Materials management
Professional Experience
Construction (2018 – Present)
Buffalo Group, New York
Preparing and clearing the construction plan to minimize the possible hazards
Analyzing the construction plan with evaluating the labor and the materials
Construction Helper (2016 – 2018)
JJ Construction, Dallas, TX
Assisting the construction in performing the construction building
Assisting the construction in making the project plan
Assisting the construction in evaluating the prior plan
Educational Background
Diploma in Architecture (2012 – 2015)
Dallas College, TX
High School Diploma (2009 – 2012)
Appletown High School, Los Angeles
Certifications
Trade Certification (2020)
Red Seal Certification (2019)
How to Make Awesome Construction Resume
No matter what field of career that you are into, you are required to have a reliable resume to get accepted in the position you are looking for. Here is how to make the resume:
Use the interesting design and layout: the interesting layout and design of resume will be the first thing that your recruiters see when they are fast scanning the resumes.
Do not use passive and weak verbs or words.
Show your relevant achievements and skills.
Update your resume constantly
People Also Ask
What should I include in my construction resume?
Basically, the content of resume is quite the same each other. A good resume should contain:
No grammatical error
The relevant keywords
Relevant working experience as professionals
Relevant educational background
Relevant achievements and skills
What are the best construction skills?
Construction is a field job that requires many physical and non-physical skills, such as:
Communication
Teamworking and team building
Physical endurance and strength
Willingness to study and learn
Basic math skills
Strong reading
Construction building knowledge
Engineering knowledge
Electricity knowledge
Hand-eye coordination and dexterity
Administrative skills
Technical skills
How do you write a CV for construction?
In making CV, you are required to put more details. Before making it, make sure to do some researches about the company that you are targeting to. In addition, do not send your same CV to a lot of recruiters at the same time since it will make you confuse later. You can only put the needed information. Keep the small details of your information for the interview later.
The Template for Supervisor Construction Resume
Use this supervisor construction resume template if you are a professional construction supervisor who seeks a better job in the construction field. Just edit the personal details then fill it with your information, and you are done.
Administrator Construction Resume Template
If you are passionate about the administrative field and want to try to step into the construction field, why don't you try to be both? Yes, you can be a successful construction administrator. This administrator construction resume template is given to guide you in making your own resume.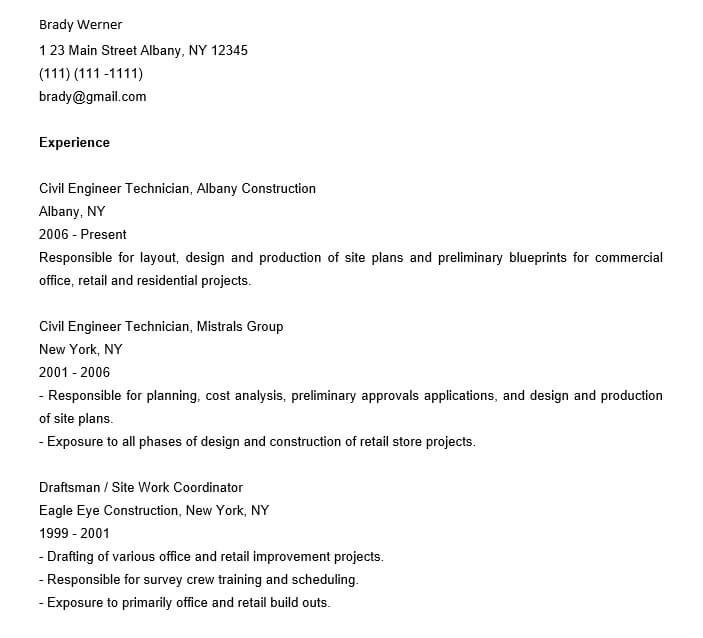 The Worker Construction Resume Template
We all know that maybe there are so many candidates who also seek this position, and you might be worried. Try to download this construction resume template and fill it with your details according to the available format. Well, this can be your first step in this competitive industry.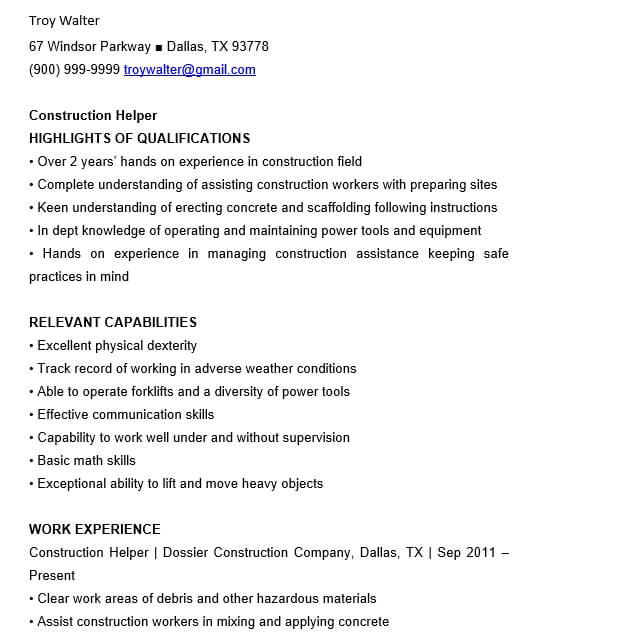 The Manager Construction Resume
Make sure to put your professional photo at the top of this manager construction resume template. It can help you to build your professional charisma. With the elegant details and design, you can catch any of recruiter's eyes, and you will easily step into the next level: interview.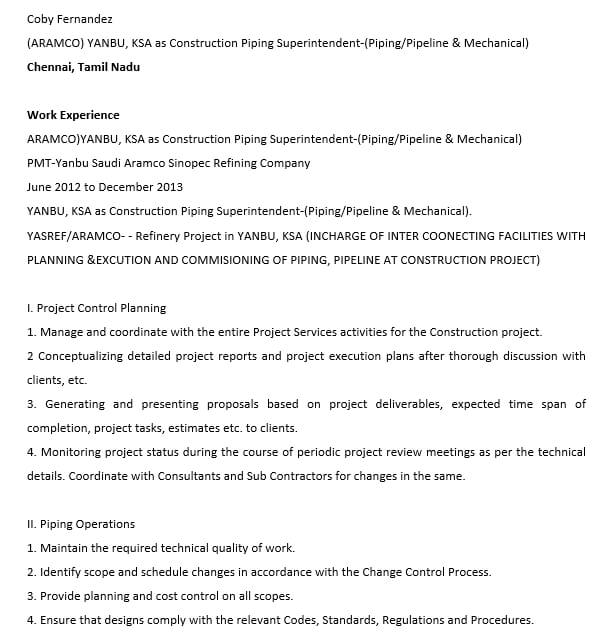 Assistant Construction Resume Template
This assistant construction resume template can be used by any fresh graduates who seek and pursue their career after studying in the college. You can include your area of expertise and skills to help the recruiter to know more about you with this resume.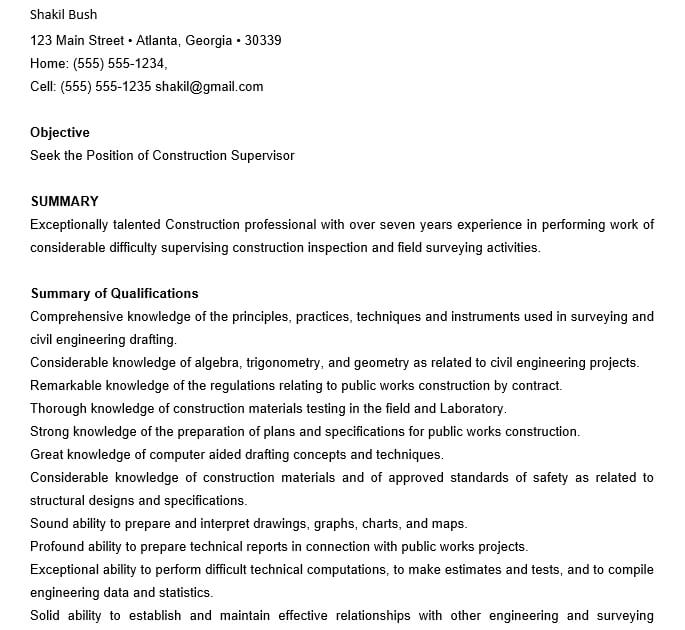 The Management Construction Resume
The management construction resume template is perfect for anyone who is great at managing any construction project or construction plan. Although you have very impressive working experience, make sure to include your construction skills in this resume.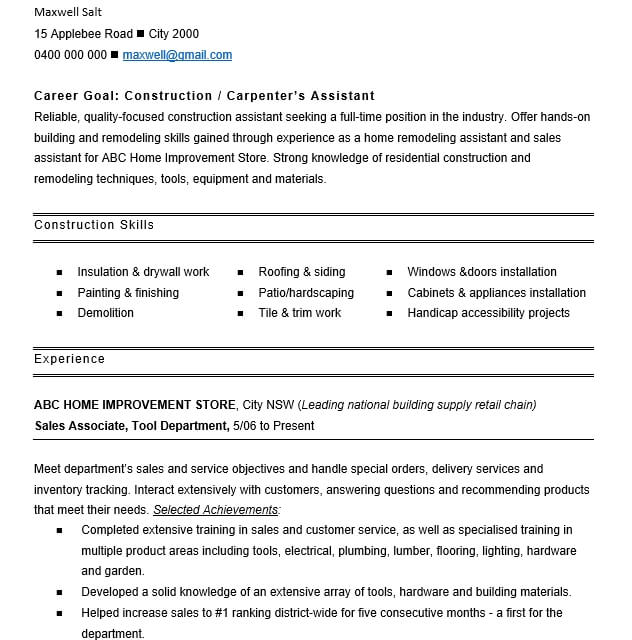 The Coordinator Construction Resume
The next template is the coordinator construction resume template that's perfect for you who have the skills in coordinating the construction project. After writing your expertise, write your related skills and achievements in bulleted numbers.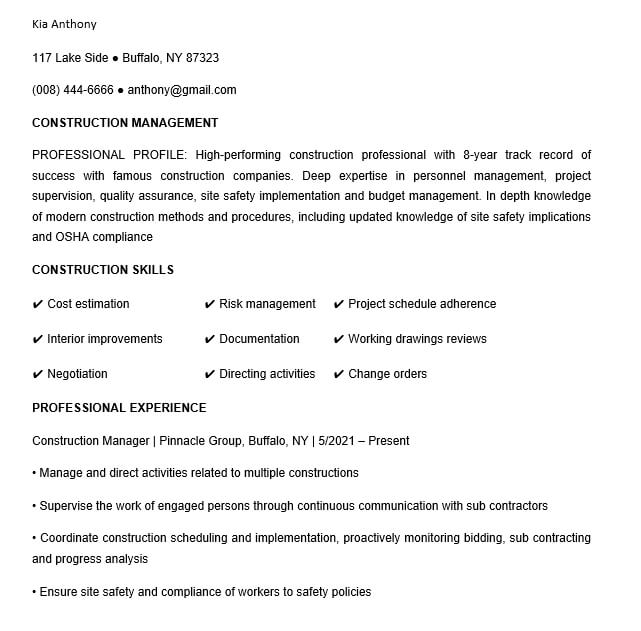 The Template for Laborer Construction Resume
The last type is the laborer construction resume template which can be used by anyone who doesn't have any relevant educational background to the construction field. To maximize your potential, include your key qualifications, professional experience, as well as the special construction skills.
Those are the things you should know about the construction field. Do not forget to use the tips and the samples of construction resume template above. Those can be the guidance to make your own incredible construction resume.