Get Free Legal Administrative Assistant Resume Sample
Landing a job of legal administrative assistant is not exactly the easiest. Optimize the opportunity by providing an excellent resume to showcase your qualifications and raise your value. Do this by exploring and checking out legal administrative assistant resume sample.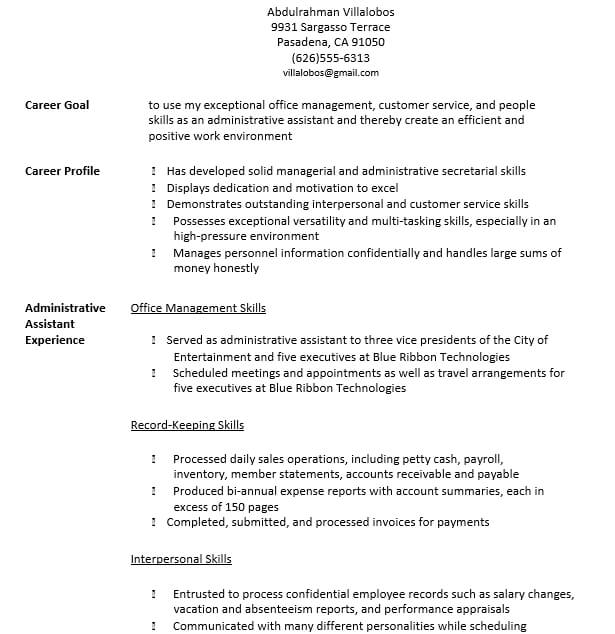 Legal administrative assistant is a job that requires certificate or degree in paralegal studies. It also emphasizes experience in legal and corporation firms. In addition, skills like database management and computer operation will be appreciated as well.
Example of Legal Administrative Assistant Resume
Patricia Fletcher
2673 Hunts Lane
Boston, MA 02127
Qualification Summary
A dedicated, detail-oriented, and enthusiastic legal administrative assistant with more than five years experiences to manage secretarial and clerical duties at firms.
Has knowledge in the area of administrative functions, legal research, legal documents, legal proceedings, and court filings.
Reliable and communicative in managing requests from client and providing supports during hearings and trials to attorney.
Key Competencies
Data entry
Law firm support
Legal research
Records and inventories management
Federal and state e-filing process
Scheduling and calendaring
Preparation of reports and presentation
Organization and planning
Work Experience
Legal Administrative Assistant
Pro Bono Consultancy, Boston, MA
June 2017 – Present
Handling, maintaining, and updating case files using software for law case management
Keeping track of the circulating legal documents and expenses of the firm
Maintaining stern cases' confidentiality for clients
Process clients' payment invoices
Legal Administrative Assistant
Smith Group Legal Co., Boston, MA
December 2016 – May 2017
Tracked and processed legal works and provided documents related to hearings and trials for attorney
Created, drafted, and edited basic legal letters, documents, memos, presentations, and others
Managed schedules and calendars for staffs, especially the executives and attorneys
Education
Bachelor's Degree in Arts
Boston College Law School
2016
Tips to Write Legal Administrative Assistant Resume
It is crucial to build proper legal administrative assistant resume sample when you're trying to land a job as legal administrative assistant. Follow the tips below to do so:
Be effective: You need to include what is required but you can never go overboard when trying to describe your work experience, with long paragraphs and extensive lists
Condense your resume: See how legal administrative assistant resume sample mostly only has two pages – because this is such a general rule to create this document
Include your relevant informal education: You may want to consider to list the legal related workshop and certifications that you have attended
People Also Ask
How do you describe a legal assistant on a resume?
Legal administrative assistant offers administrative assistance to law professionals such as attorney. These jobs are usually available in law firms, government offices, or private owned business.
The assistant normally has less responsibility compared to paralegal, but some may pursue further to the career of paralegal.
What are the duties of a legal administrative assistant?
Legal administrative assistants provide supports professionally for lawyers and paralegals in law environment. They are responsible to draft legal documents, manage legal research, create schedules, and overall make sure that the office administrations works are effective and efficient.
What is a good objective for administrative assistant?
You need to include objective statement with the bare minimum required for the job position, but also showcase your valuable capability, knowledge, and skills to the hiring manager in order to make your qualification compelling compared to other applicants.
Professional Legal Administrative Assistant Resume Template
This legal administrative assistant resume sample can give you great representation of what employers at law firm are looking for in the job applicants. You may use this sample document for free as reference when you are trying to create and build your own resume so you have a proper guide for every step that are needed to be taken.
Best Free Legal Administrative Assistant Resume
Legal administrative assistants who are also usually called as legal office assistants work to provide a range of administrative and secretarial duties in the legal working environments. See and download this legal administrative assistant resume sample to write your resume, and help you to submit outstanding document.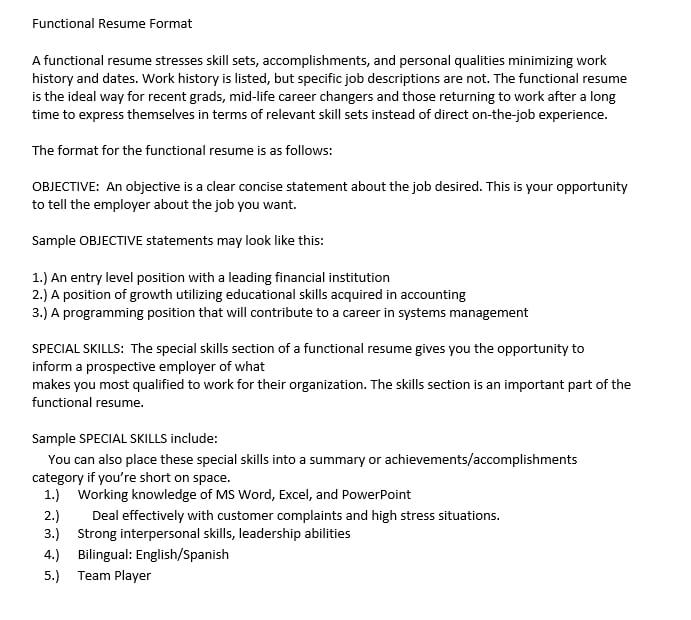 Job Winning Legal Administrative Assistant Resume
This legal administrative assistant resume sample to document is here to be used as resource if you are currently looking for an assisting job position in legal organizations. One thing that you should remember, resume is more than a laundry list of where you have been and what you have done, but also serves as opportunity to provide your professional story. Be ready to maximize the story by using this template document.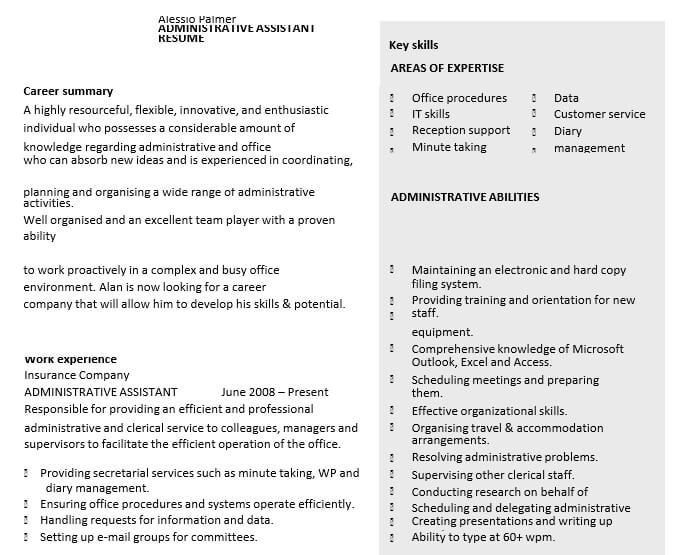 Resume Template of Senior Legal Administrative Assistant
When you have a lot of experiences under your belt, you need to adopt legal administrative assistant resume sample that can show you how to display them better. This example template offers you with exactly that. It enhances your experiences, but also puts equal importance to highlight other areas such as education and core competencies.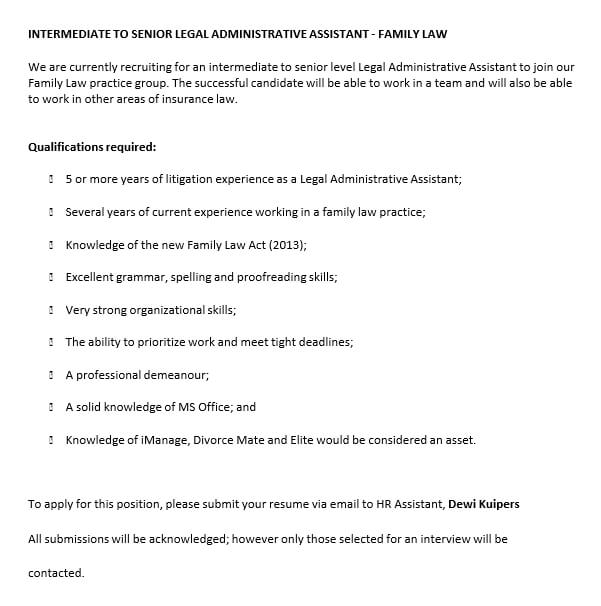 Downloadable Public Office Legal Administrative Assistant Resume
To create an excellent resume, you can think of it as a written job interview. It should include your professional introduction and the summary of your strength to be the next employee at the business. See how this legal administrative assistant resume sample can take care of what it requires to grab the job position you're looking for. It takes only a minute to download and couples more to skim through the document and learn the best lesson from it.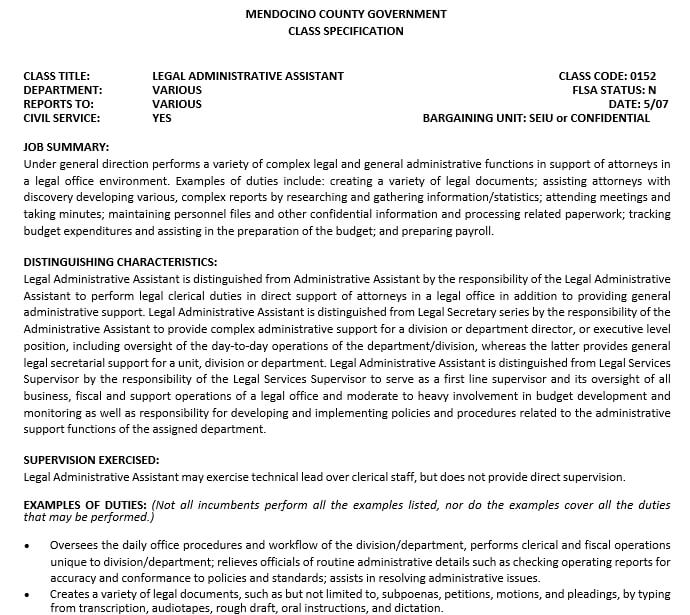 Free Customizable Template of Legal Administrative Assistant Resume
The essential key to be able to land the legal administrative assistant job you're eyeing for is by building an impressive resume, because it helps you being notices amongst the crowd. To prepare the journey effective, one of the steps is studying legal administrative assistant resume sample. Using template sample also helps you to simplify the building process.
Learning how to properly structure the resume and choosing the important information to include really matter. These are exactly what the legal administrative assistant resume sample and templates are for. You may use the documents whether you are an entry-level job seeker or experienced senior assistant.