The Eye-Catching Customer Service Resume Examples
Being a customer service means you still need the additional skills. You can simply follow the customer service resume examples to help you comprehend the ways to make an eye-catching resume.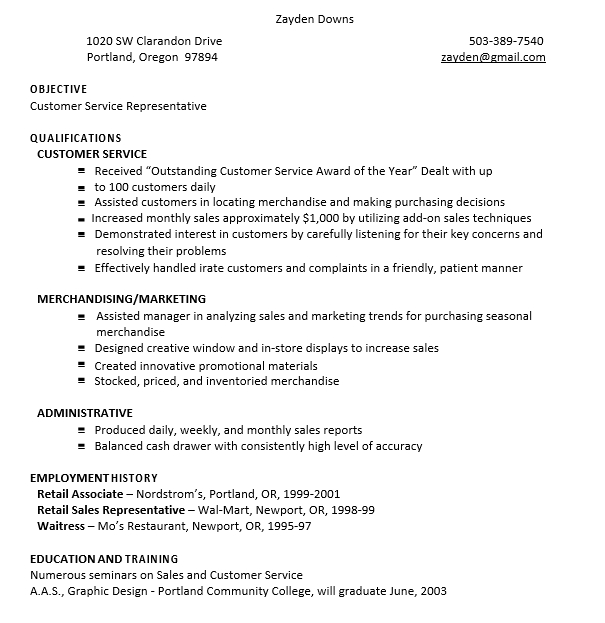 Customer service is the most common job position that's looked at by many applicants, either fresh graduates or even experienced ones. This means if you want to pursue this job position, you need to be more outstanding to get the chance to be recruited.
The Sample of Customer Service Resume
Learn from the following customer service resume examples:
Harper Lee
Customer Service Representative
About Me
A well-presented customer service representative with more than 6 years of experience in customer care, sales, phone customer service, and tech support.
Possess a positive and good attitude and familiar with conflict resolution and customer service software.
Aiming to use my excellent skills of mine to fill the customer service role effectively in your company.
Contact
Phone   : 162 4242 2424
Email    : harper.lee@outlook.com
Address: 5374 Wuthering Road, Princetown, SC 95878
LinkedIn: linkedin.com/in/harper.lee
Education
Bachelor of Arts (2009 – 2013)
Boston University, Boston, MA
Major: Business Marketing
A. (2007 – 2009)
Boston University, Boston, MA
Major: Computer Science
Skills
Communication skills
Team leadership
Kayako / Zendesk / Parcel Audit
Problem-solving
Telecommunication skills
Microsoft Office suite
70WPM typist
Sales
Persuasive
Detail-oriented
Awards
The Employee of the Month (2017)
Station TV Co.
Excellent Employee Award (2015)
Giant Inc.
Dean's Scholarship Awardee (2010)
Boston University
Professional Experience
Customer Care Specialist (2017 – Present)
Station TV Co., Princetown, SC
Training the junior employees in conducting the customer relationship logs, entering the customer's data, and using Kayako
Suggesting a new and innovative tactic to persuade the canceled customers to keep in using the company services and resulting in an 18% decrease in cancellations
Handling more than 100 calls per day, with duties including retrieving customer's data, canceling services, signing up the new clients, and presenting the required information of the company product
Receiving an average 98% customer satisfaction level, 54% higher than the company average
Customer Service Intern (2013 – 2017)
Giant Inc., Princetown, SC
Providing the basic technical support to the customers and clients on a huge range of company services, solving issues at an 87% rate
Memorizing the entire products and services of the company, including special discounts and prices
Remaining calm and professional even during the moments of customer's complaining
Tips to Make Customer Service Resume
To emphasize your resume, apply the following tips to enhance your customer service resume examples value:
Write your professional experience in bulleted points
Besides writing your previous company's name and period of your work, include your duties in every experience in bulleted points.
Complete your resume with customer service skills
A resume without the relevant skills is nothing. Therefore, make sure you include your best customer service skills in the resume.
Targeting your job position
Target your job position using a resume objective. You can write objective by first mentioning your experiences, relevant skills, and your ambitions in your career.
Use strong verbs
By using active and strong verbs, your resume will conduct more power to catch the employer's attention.
People Also Ask
What should you put on your resume for customer service?
The things you should add to your customer service is relevant and strong customer service skills, such as:
Time management
Communication
Detail-oriented
Interpersonal skills
Multilingual
Positive attitude
Complaint resolving
Improving the experience of the customers
Is "Customer Service skills" skill on a resume?
Yes, customer service skills are considered the best skill in a resume, and these are defined as soft skills. The skills are including the ability to comprehend nonverbal and verbal instructions, problem-solving, active listening, ability to speak in at least two languages fluently, patience, ability to prioritize the tasks and duties, great attitude, phone call etiquette, paying attention to details, etc. If you are confused about this, you can easily browse for any customer service resume examples online, and you can learn from them.
What are the essential principles of customer service?
Being a customer service means you should follow the basic and essential customer service etiquette. The customer service principles include:
Loop closing
Avoid the loop that might come from the customers because of doing the same mistakes over and over again.
Fast response to the inquiries
Being able to find some answers to any inquiries asked by customers is a must for customer service. You also need to make the answers understandable by the customers.
Use the customer's point of view
Good customer service should know the things that are needed by the customers and will provide everything that the customer needs.
Compassion and consistency
Great customer service should be able to handle the customers with compassion and consistency. No matter what mood you are in that day, if there is a customer with confusing issues, you should assist them professionally.
Many Specializations of Customer Service Resume Examples
The following are many kinds of customer service resume examples that you can use as the learning material.
Customer Service Resume for Professional
Take the professional customer service resume examples as your guide, especially if you have many exceptional working experiences in customer service before. Do not forget to put your language skills.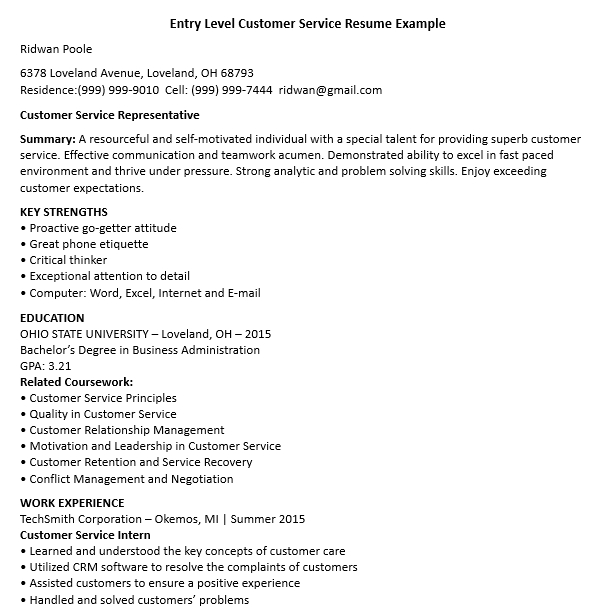 Customer Service Resume for Experienced Manager
The experienced manager's customer service resume examples are surely not for those who don't have any experience in working as a manager before because you will need to include the detailed professional experience in this template.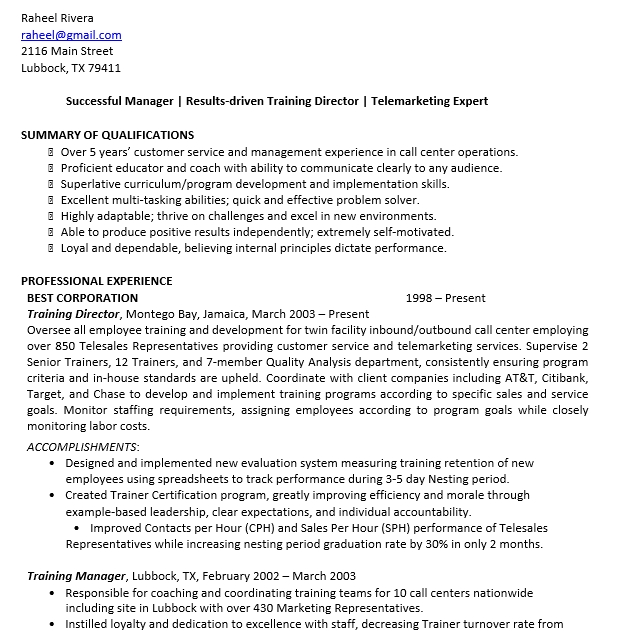 Customer Service Resume for Administrative Assistant
If you are seeking an administrative assistant, use this customer service resume examples. You will be able to write your profile summary in the best format.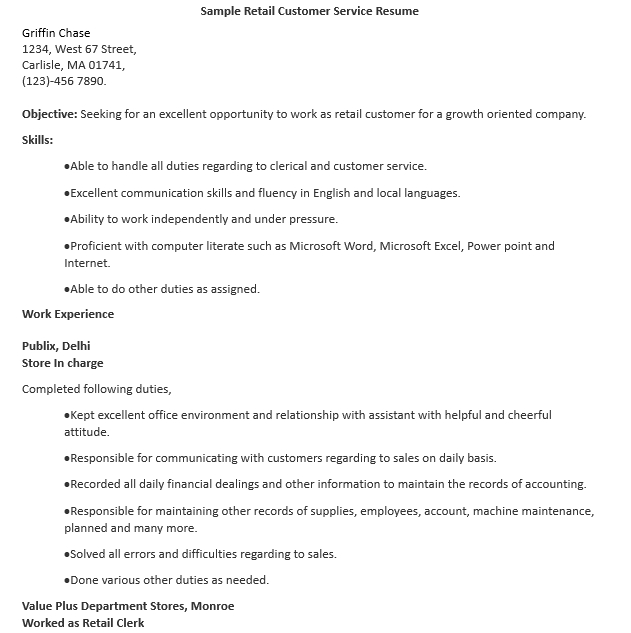 Free Download Customer Service Resume
The free download customer service resume examples are different kind from the previous points. It is provided in PSD format, so make sure you have Adobe Photoshop software to use this resume template.
Administrative Professional Customer Service Resume
If you have exceptional and remarkable experience in working as administrative customer service, you are recommended to select this administrative customer service resume examples.