Entry Level Administrative Assistant Resume Templates and Guide
You may want to apply for an administrative assistant position. But how can you get the job if you never work in the office before? The answer is you will need to make an entry level administrative assistant resume.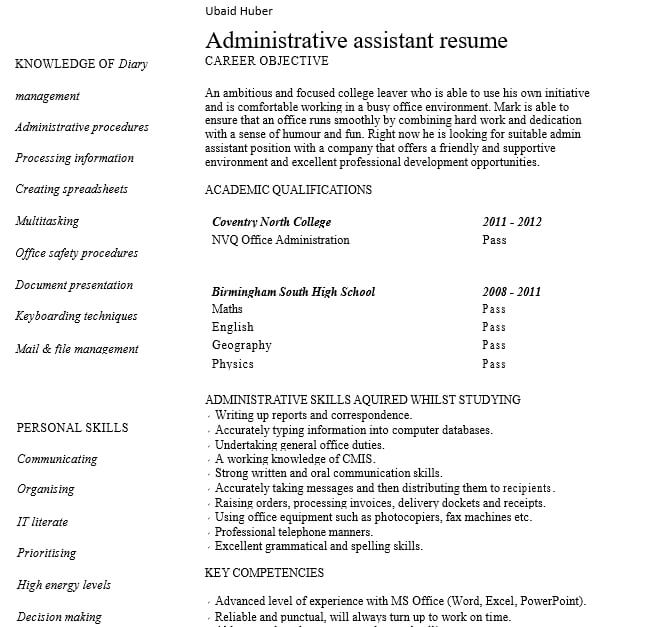 Not just creating a regular resume, but one that will make the recruiter mesmerized with yours. To make your resume as outstanding as possible, you will need the help of a template of entry level administrative assistant resume and writing guide.
Resume Sample for Administrative Assistants with No Experience
Knowing the sample of an entry level administrative assistant resume is essential as it can give you a clear view of how you have to create your resume. Below is the sample you can utilize as writing guidance:
Stacey Johnson
Address            : Pueblo, CO 81003
Phone               : 719-221-2421
Email                : sjohnson@mail.com
Career Objective
Passionate administrative assistant professional with diverse skill sets of office management and Microsoft Office Suite competence.
Strong problem solver and planner who is able to work independently and adapt to changes.
Aiming for the position of entry level admin assistant.
Education
Community College of Denver, Denver, CO | September 2016 – October 2018
Associate's Degree in Administrative Assistant
Relevant Courses
Project Planning for Administrative Supports
Microsoft Office Suite for Professionals
Digital Presentations for Professionals
Skills
Strong administration skills
Strong office management and secretarial skills
Exceptional familiarity with the principles and practices of office and business management
Outstanding organization and presentation skills
Ability to operate Tally and Quickbooks
Skilled in Microsoft Office Suite, including Word, PowerPoint, Access, Excel, and Outlook.
Strong oral and written interpersonal skills
Experience
Administrative Assistant | February 2018 – May 2018
Blue's Company, Colorado Springs, Colorado
Provided supports in the performance of the entire administrative responsibilities as required.
Answered emails and calls, typed physical correspondence, and maintained appointments.
Maintained and updated the financial bookkeeping of the company with QuickBooks.
Performed data entry, front-desk assistance, and other administrative supports.
How to Create Entry Level Administrative Assistant Resume
Opt for an entry level administrative assistant resume template that comes in a chronological format.
Use a resume font with high readability, such as Times New Roman, Cambria, or Calibri.
State your contact details in the resume header. Then, write a strong career objective in only three short sentences mentioning the skills and position you'd like to apply for.
List the name of the college you attended, location, date of your graduation, and degree. Also, include the relevant courses you took.
Mention the administrative skills you have.
Mention your most recent work with your job title, dates you start the employment, company name, and location, as well as a list of your responsibilities.
People Also Ask
What uses a resume template to apply for entry level administrative assistant positions?
Like most resume templates, the one that is specifically intended for those who want to apply for an admin assistant job with limited experience also comes with a ready-made layout. This template can be efficiently utilized for the job application.
With a resume template, you will also know how to write an excellent entry level administrative assistant resume in the correct format. The best template usually offers you high versatility in modifying the content or even adding new elements.
What are the tips for making administrative assistant resumes with no experience?
Pick a resume template in Word since it's easy to adjust to your needs should you have limited editing proficiency and want to save time.
If you a recent graduate or intend to change your career, consider using a functional resume format.
If you have been worked as an administrative assistant for another business and plan to move to another company, use a combination resume format.
What to put on a resume for administrative assistants?
There are four fundamental things that should always be included in an entry level administrative assistant resume: Personal information (name, address, email, and phone number), career objective, educational qualifications, administrative skills, and experience.
Types of Resume Templates for Entry Level Administrative Assistants
Are you ready to apply for an administrative job and need a quick method to craft a compelling resume? Below are some of the entry level administrative assistants resume templates that you can obtain in no time.
Resume for Entry Level Administrative Assistants by Profession
Are you in need a resume template that you can modify based on the specific professions? This template will make a perfect selection. It comes with the four introductory sections of a resume. Therefore, you will only need to download, remove the entries, and put your own information.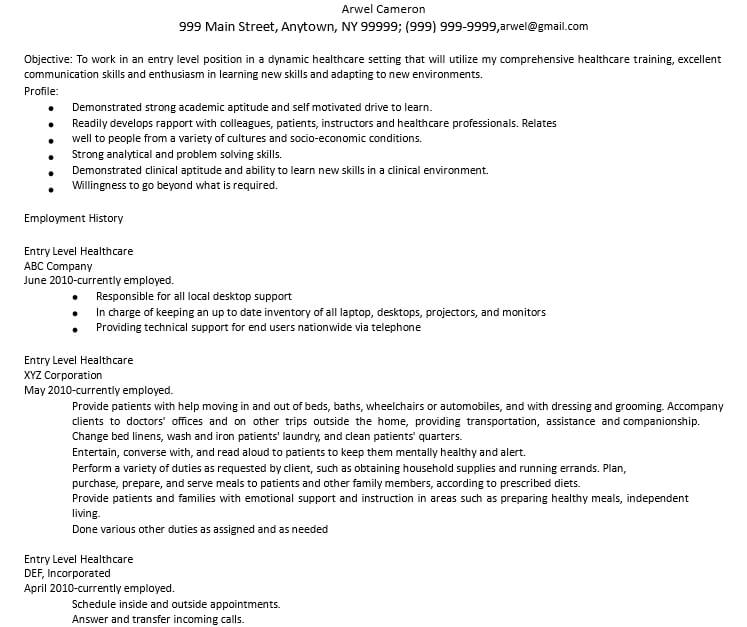 Combination Resume for Entry Level Administrative Assistants
If you wish the hiring supervisor to focus on your administrative skills and abilities, this entry level administrative assistant resume template will assist you in doing so. It comes in a combination format, so it will be much easier for you to state your experience with the existing format.
Resume for Entry Level Administrative Assistant without Experience
Getting a job as an administrative assistant can be difficult, primarily if you have never worked in the business before. Being able to write a decent introduction for the resume is the best method to cover the lack of relevant skills. If you don't know how to do it, consider using this well-composed resume template.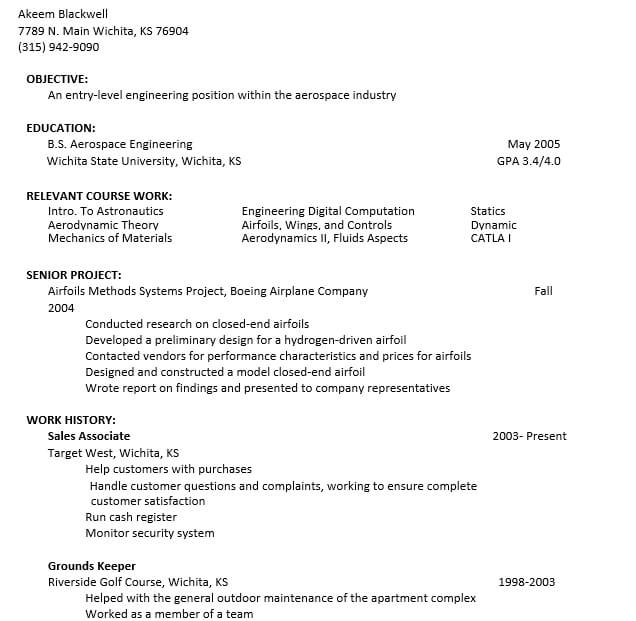 Administrative Assistant Resume Template in PDF
Entry level administrative assistant resume templates are available in various formats, including PDF. If you require a sample of a proper resume for the job application, consider this template as your tool to create a winning job resume that can lead you to an interview room.
Entry Level Admin Executive Resume in Doc
Want to start your career as an admin executive? You will have to have a resume that can win you an opportunity to tell the recruiter about yourself in person. This resume template can be your best approach to construct your own without having to bother with the entire process of making a resume.
Are you planning to apply for an administrative position but don't know how to appropriately craft an outstanding resume? The ready-made layouts of the entry level administrative assistant resume above can help you in doing so. Besides, the templates can be easily obtained in just a few seconds.