HR Resume Sample to Make the Best Job-Winning Resume
Using HR resume sample is surely needed by those who have never written the document before. It seems strange that people working in Human Resources Department will have to write their resume. It is because at the end of the day, their job is to recruit people and staffs. However, they still need the resume.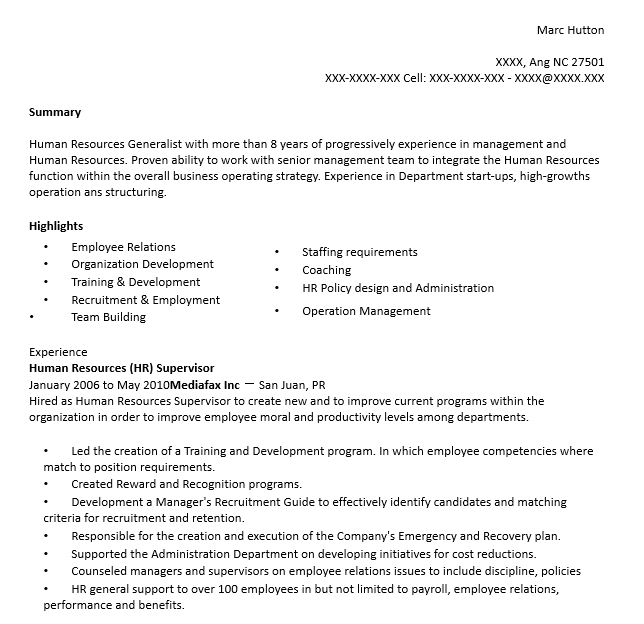 These are some of the best resume templates that you should download. Remember, when it comes to resume template, it must be free. Downloading a template that costs you money is just not worth it. These are free, and hence you can use it anytime you want after saving them on your PC.
Example of HR Resume
 Internship Resume
Jackson Lee Jr.
3715-2815
5 March St., Green Village, 72, JK
Profile
A psychology student (3rd Year) at the University of Jordan Paulson.
Currently has the GPA of 3.8.
Looking for a human resources internship to complete the college course.
Willing to work in working hours and night shifts.
Education
University of Jordan Paulson, 2019-Ongoing, B.S. in Psychology, Current GPA 3.8
Previous Internship
2020, Second Year Internship, HR Department in Caltech University.
Skills
Communication
Basic Recruiting Skill
Character Reading
Language
English, Native
Japanese, Intermediate
How to Write HR Resume
There are several things that people considered as essential to be added on the HR resume. It will all start by downloading a good HR resume sample. After that, just follow what is written on the resume template. Fill them up with your data and there you have a good resume that will win you a job. These are some things to add:
Contact information. The first section found in most HR resume sample and templates are usually the contact information. This is a mandatory section as this is the section where the readers find out your phone number, email address, mailing address and social media accounts.
At-a-glance profile is needed on the resume and it is usually placed below the resume's contact information. The profile is two to three sentences that explain who you are briefly. Highlight your experience and purpose of the resume on this section.
List your education. It is usually starting from high school and then university. If you are high school graduate and do not have any university degree, simply write the information about your high school's diploma. Or, if you are currently in university but have not graduated yet, write the information as well.
History of Employment. History of employment is needed in a resume for people to see your career's track record. Things that should be written in the section are the name of the place where you work, your position there and the length of time of your employment there.
People Also Ask
How do I make my HR resume stand out?
To make HR resume stands out, you need to select the best HR resume sample. A well-written resume is going to stand up on its own. The readers will find it pleasant to read and then you will be considered to get the resume at the end. This is why checking the content of the resume is always needed.
However, you can also make the resume stands out by using creative HR resume sample. The creativity is usually shown from its unique layout and design. Instead of using black-and-white as the color scheme, the resume can use other popping colors and different design so that it looks distinctive.
What HR skills are most in demand?
Communication is the skill that basically every HR staff needs to have. They should be able to analyze people as well. After all, their job is to recruit new people to the company. Making mistake of letting the wrong kind of people to the office may have terrible impact to the whole company.
For this reason, it is understandable that a HR needs to have certain kinds of university degree. Most people who are looking for HR resume sample are usually coming from psychology background or public relation background. They will have to own those certain degrees to ensure their quality.
What is HR job role?
The main job role is to recruit people. It is not an easy task as you will have to interview a complete stranger and judge everything about the individual, especially about whether or not that individual is going to fit in the company and truly the one the company has been looking for.
Human Resources Assistant Resume Template
Do you need an example for HR resume for assistant? If you do, this template is going to help you out. It is free to download and easy to use.
Human Resources Coordinator Resume Template
A coordinator is needed to make sure everyone working in the HR department is organized. Usually, the coordinator is right below the HR supervisor in the hierarchy.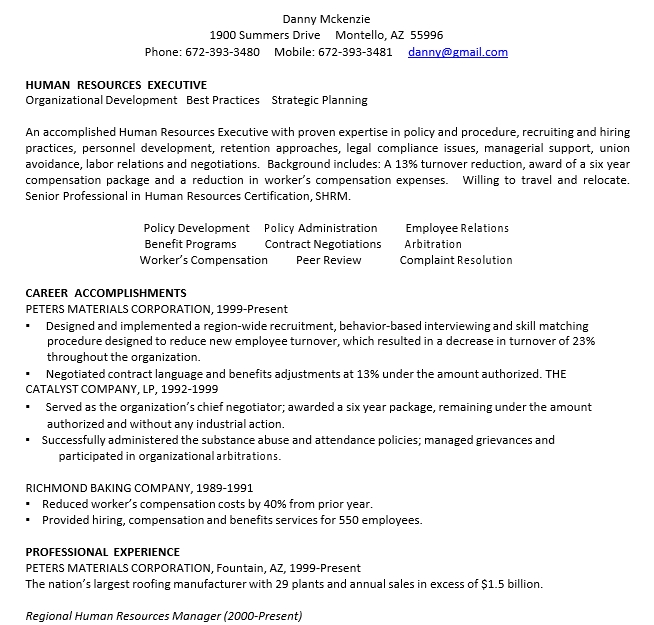 Experienced Human Resources Resume Template
For those who have been working in the HR department for years, surely they are considered as the experienced one. You need to download HR resume sample to make sure the resume is well-written.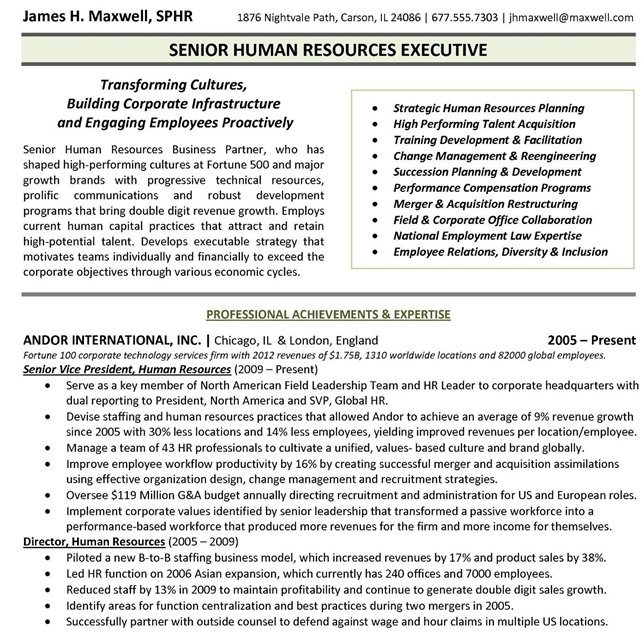 Fresh Graduate Human Resources Resume Template
A fresh graduate has less experience. However, when it comes to Human Resources Department, even people with entry-level experience do have previous experience in their internships. Therefore, this is the HR resume sample to download, and it is free to get.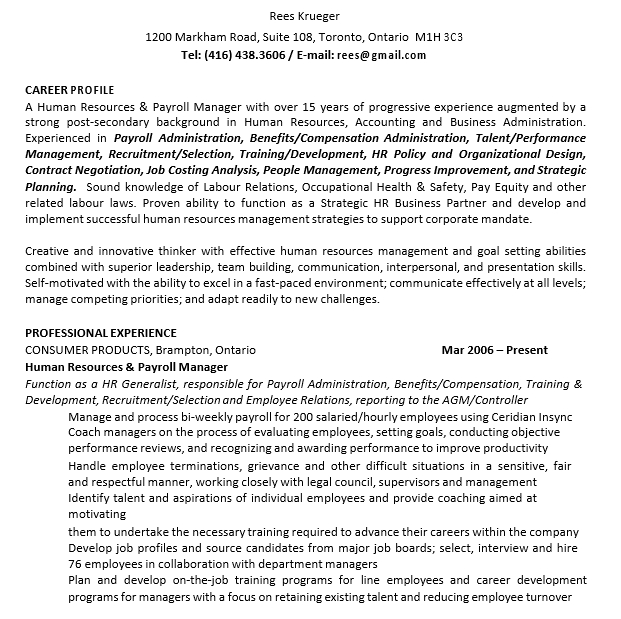 Human Resources Internship Resume Template
Before joining the real world, people tend to join an internship to see what happens in HR department. Usually, the internship is done by those studying psychology in their fourth year or something. Download HR resume sample to make the internship resume request.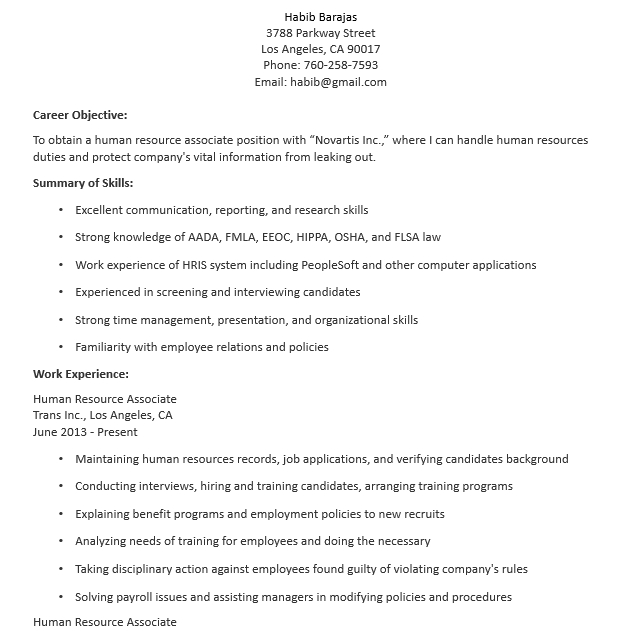 Human Resources Supervisor Resume Template
In a company, usually there are several staffs in Human Resources Department. They have different kinds of jobs. To make sure they are all working harmoniously, a supervisor is needed. This is the HR resume sample for supervisor just in case you need one.