Java Developer Resume Template, Sample, and How-to Guideline
Java developers are one of the many professions that are always in high demand. However, employers are seeking excellent individuals that are able proficient in the business. That is why having java developer resume template is beneficial for the hiring process.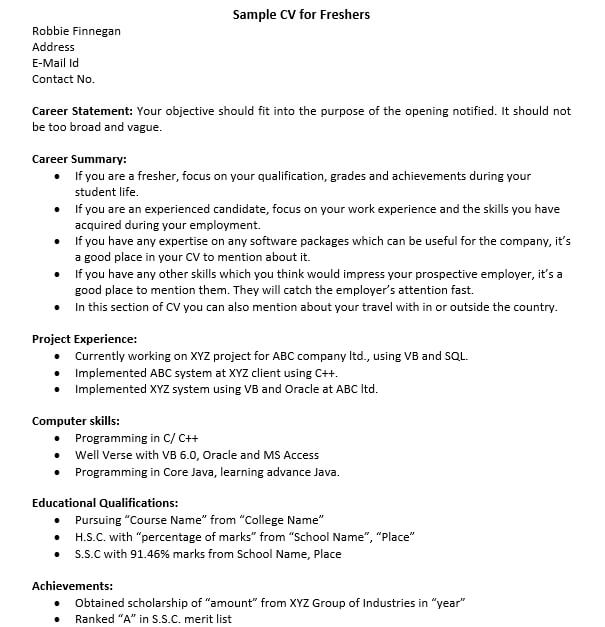 If you aspire to be a java developer, having the capacity to create a winning developer resume is a must. Using a java developer resume template along with the writing methods, you can quickly and easily create a resume for the java developer roles.
Sample of Java Developer Resume
Should you not want to use a java developer resume template, you should at least know the standard form of the resume. Below is the sample of a resume for java developer positions for your reference:
Edward Hayes
Address            : Manhattan, NY 10107
Phone               : 631-332-5332
Email                : edhayes@mail.com
Career Summary
Dedicated java developer with over 7 years of expertise delivering, developing and designing software applications utilizing J2EE or Java technologies.
Proficient in a variety of programming languages, including XML, HTML, and JavaScript.
Professional Experience
Bit Inc., Manhattan, NY
Java developer, July 2015 – Present
Design and develop applications for clients using J2EE or Java technologies while enhancing the existing applications with new features.
Revamp a number of java-built applications using Hibernate, Spring, and the old version of J2EE.
Analyze the client's requirements in order to design and develop applications while also delivering system improvement assistance.
Play a significant role in a scrum team to design and develop applications with Angular.js and spring.
Communicate with the clients on the status of the ongoing project and any technical issues.
Expert Inc., New York, NY
Java developer, May 2011 – June 2015
Developed applications based on the customer requirements by using a solid understanding of Java technologies and life cycle of software development.
Designed and developed interactive and highly customizable Uis with HTML, CSS, JSP, and JavaScript.
Developed and utilized JUnit test cases to perform the testing phase on applications.
Education
Columbia University, New York, NY
Bachelor's Degree in Computer Science, February 2011
GPA: 3.55/4.0
Skills
Proficient in JavaScript, JSP, HTML, SQL, XML, Java, Bootstrap
Skilled in Apache Struts, J2EE, JSF
Skilled in Java Naming, EJB, Servlets
How to Write Java Developer Resume
Having a java developer resume template is vitally important. However, knowing the writing methods to properly draft the resume is no less critical.
Choose a resume with a chronological format if you want the hiring manager's attention to be drawn to your employment history, applicable skills, and accomplishments.
State your personal details and followed by a resume objective that focuses on your relevant skills and demonstrates why you're a good match for the job.
Use keywords that are used in the job requirements to list your job experience.
Include relevant coursework in the academic section. But if you don't want to, you can add your GPA only if you graduated with honors.
List your additional skills.
People Also Ask
How to highlight skills in a java developer resume?
Knowing how to correctly write the skills section in your resume is crucial. Employers in the sector of the tech industry are looking for those who possess all the required technical abilities. Therefore, it's advised to include both your soft skills and hard skills as a java developer in the skills section.
To highlight both skills, you can scatter all of those skills throughout your resume. You can either put them in a resume summary, employment history, or a dedicated skills section.
What are the tips for writing a resume for java developers?
Be sure to not use more than two different types of fonts to enhance readability.
Use keywords related to the job requirements since recruiters always look for the keywords when screening the resume.
You may include your social media accounts as long as they are relevant.
Use numbers when you briefly describe your achievements.
Use active sentences such as designed, executed, planned, delivered, and developed.
How to boost the academic section in a java developer resume?
Mentioning your university name is not enough. Include details on relevant courses and other activities that might help you succeed in the recruitment process. You can also add your GPA if you graduated with honors.
Types of Resume Templates for Java Developers
A java developer resume template is a key to an easy and quick process of creating a stand-out developer resume. Below are five templates you can select based on your needs to aid you in creating a resume that can win you the job offer.
Resume Template for J2EE Java Developer
This java developer resume template is primarily focused on the job history of the applicant, making it a suitable option for experienced developers to easily create a resume. You will also have the opportunity to mention your superior skills and educational background.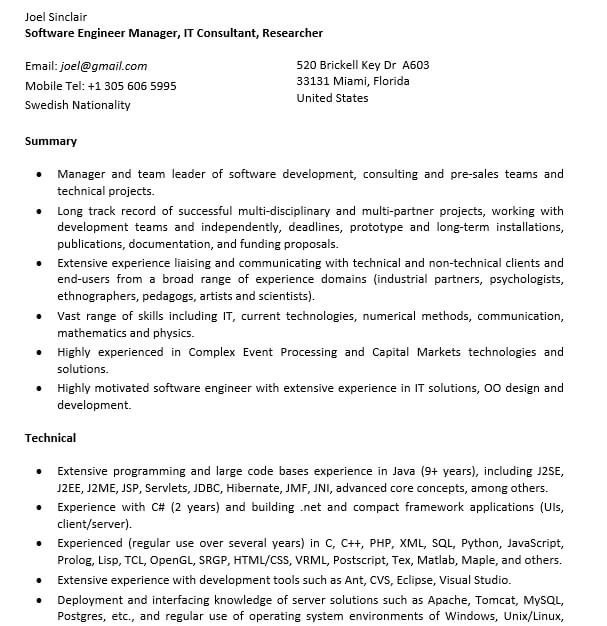 Resume Template for Experienced Java Developer
The java developer resume template here primarily discusses the major Java technologies that are mastered by the applicant and all the relevant contents addresses on each Java tech. This resume template also includes a dedicated section to mention additional information.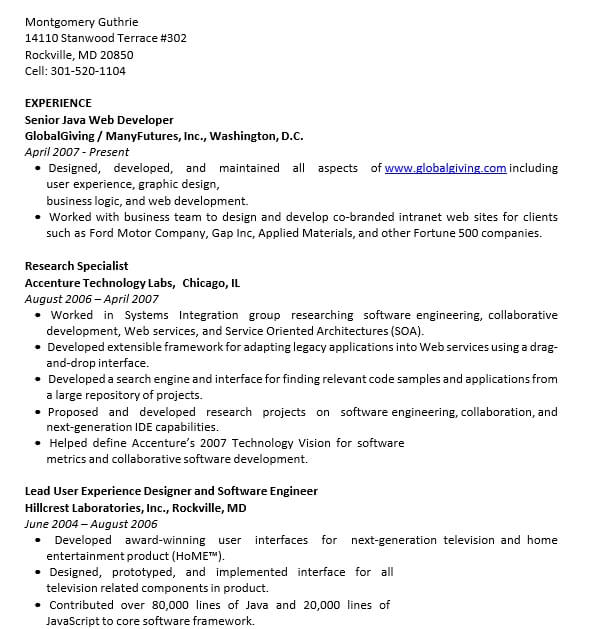 Free Resume Template for Junior Java Developer
Suppose you are a java developer with limited relevant job experience. In that case, this java developer resume template is your best approach to create a magnificent resume. It allows you to emphasize your work experience, including the responsibilities and achievements you gained as a junior developer.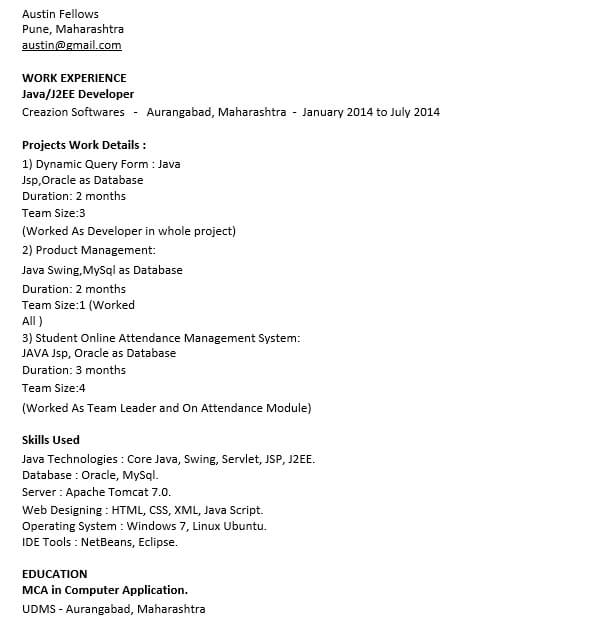 Resume Template for Senior Java Developer
Are you a proficient java developer with extensive experience looking for a new role? Chances are you will require a java developer resume template to quickly make a resume. This template presents all the primary resume entries in a neat manner.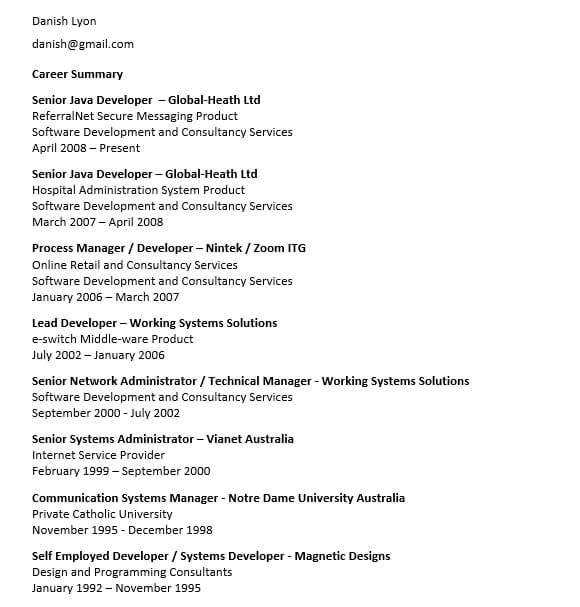 Resume Sample for Core Java Developer
Creating an outstanding java developer resume would be much quicker and easier with this resume template. While it's relatively simple, this template enables you to easily present your professional experience and academic qualifications with personal information on the top of the document.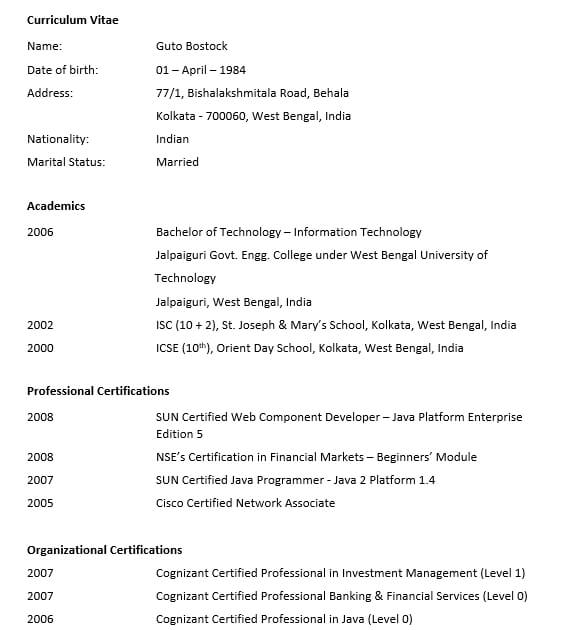 When it comes to creating a resume, a java developer resume template is a convenient tool for all developer levels. Much like any type of resume, the resume templates mentioned above can serve as a writing guide in making a successful java developer resume.