Marketing Resume Example for Any Passionate Marketer
Are you a passionate marketer and confused about how to write a good updated resume of yours? Here, you can find the marketing resume example. These samples will make your chance to get accepted is higher than the others.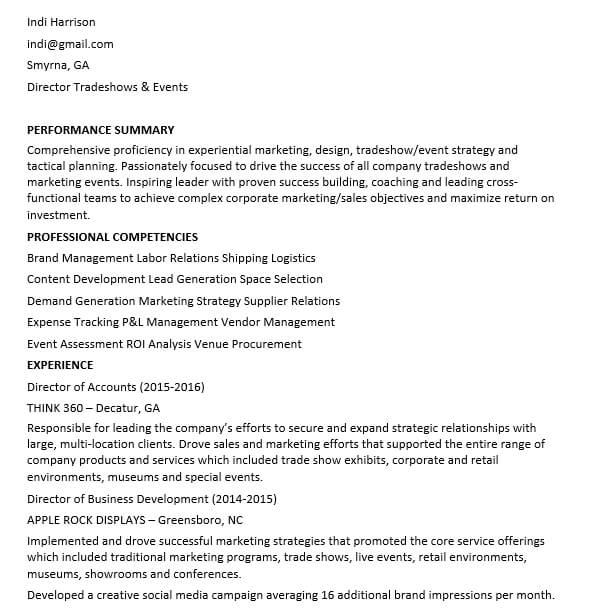 Generally, the recruiter just spends a short time checking your resume. Therefore, you need to make a resume that gives clear yet complete information about your background.
The Sample of Marketing Resume
White, Angela
Personal Details
Address: 34, Skywood Road, Coventry
Phone   : 999 262727 666
Email    : angela.white@outlook.com
Personal Summary
A highly motivated market analyst with remarkable experiences in analyzing competitors, markets, and customers.
Passionate about building a strong connection with the customers.
Now seeking to continue the career in marketing, specifically as a research analyst with a company that has a great prospect.
Areas of Expertise
Report writing
Market research
Consumer trends
Competitor analysis
Professional
Diploma in Business Management
Germany native speaker
Personal Skills
Great communication skills
Excellent analytical thinker
Work Experience
Market Research Analyst (June 2019 – Present)
Coventry Business Company
Responsible for collecting and analyzing the market.
Provide the information to review and make the sales and marketing strategies of the company.
Key Competencies and Skills
Excellent in Microsoft Office
Great ability to work in the company individually or in a team
Deep understanding of market research
Great knowledge in qualitative and quantitative research
How to Write a Good Marketing Resume?
Your resume will be your first impression as a professional in the company. Therefore, you have to make an impressive resume as a highly-skilled marketer. Here are the steps to make a marketing resume:
Include any references from your previous company.
Make sure you write all your work experiences.
Pay attention to the format details (template format, font, size, spelling, and grammar)
Add your personal skills
People Also Ask
How do you describe marketing on a resume?
There are several things you should pay attention to on putting your marketing skills into the resume:
Highlight your relevant educational background, work experiences, skills, and personal summary.
If you are a newbie in marketing, highlight your personal skills that relevant to the position you are applying to.
Use the relevant keywords
What is the best way to make a marketing resume?
Even if you are new in marketing, you can always have the chance to be accepted in the company as a marketer. You just have to make a well-formatted and well-written resume only in one-page length. If you have some interesting hobbies and interests related to marketing, include them in the resume.
What are marketing skills?
These are the top marketing skills you should have as a highly motivated marketer:
You should be super creative to make interesting contents about the products.
Pay attention to details. You will have to manage and analyze the market, customers, and competitors.
Excellent interpersonal connection and relationship skills. This quality is highly needed to engage the communication between the company and customers.
Resume for Freelance Marketing Consultant
Have you ever try to be a freelancer in marketing and interested in continuing your career in this field? Try to use the freelance marketing resume example to list your marketing experiences, such as in advertising, branding, strategic planning, etc.
Marketing Resume for Communication Consultant
If you have any experience in marketing communication, follow this template as your sample. Do not forget to give a brief explanation about the job responsibilities in your previous work.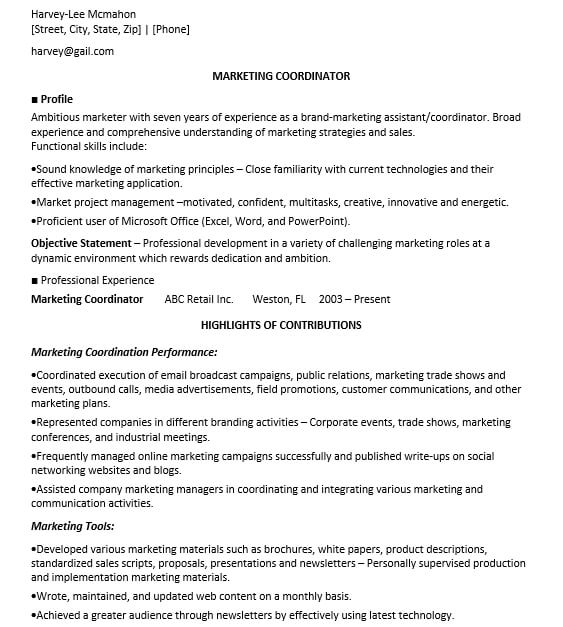 Marketing Resume for Retail Coordinator
You can use the retail marketing resume example if you have plenty of experience as a marketing coordinator. List all work experiences along with your marketing skills. Put also your summary at the top of resume.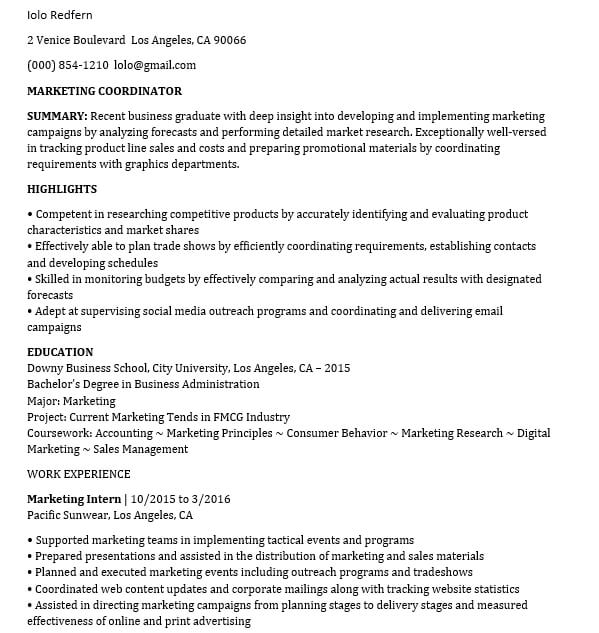 Mechanical Engineer Marketing Resume
If you are passionate about mechanical sales marketing, just follow the mechanical engineer marketing resume example. Make sure to add your core qualifications, a brief summary as a professional, and your previous experiences.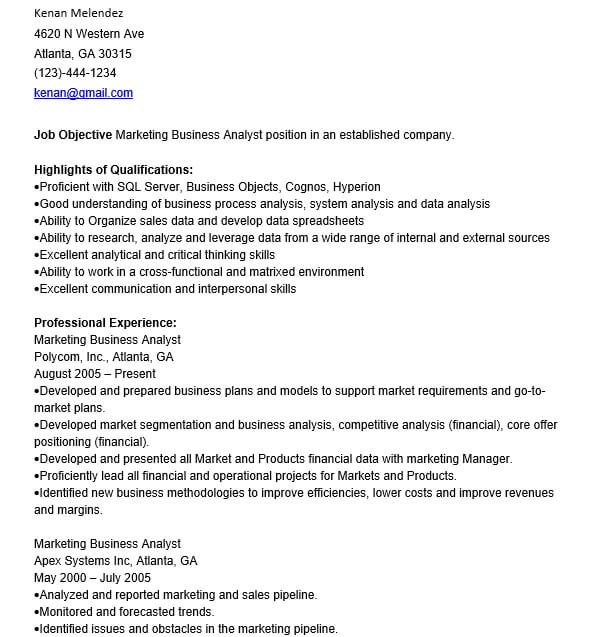 An Entry-Level Resume for Digital Marketing
Follow the entry-level digital marketing resume example template to help you write the first resume as fresh graduate. Yes, even if you don't have any marketing experience, you can still make an interesting resume as long as you are passionate enough about marketing.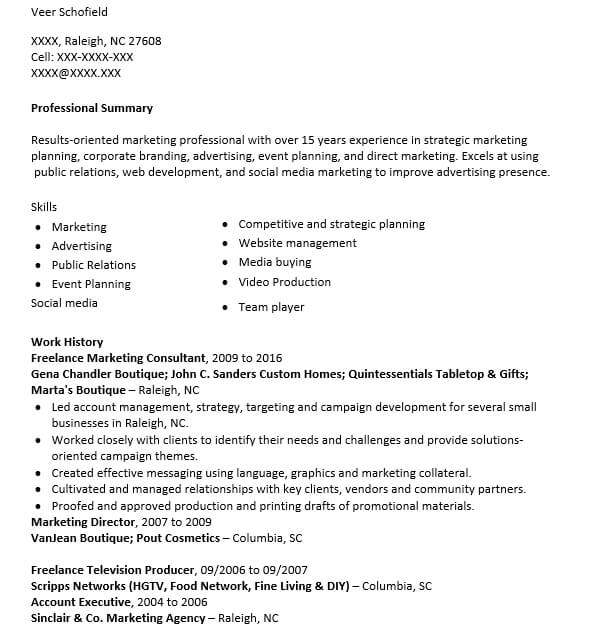 Marketing Resume for Research Director
The marketing research director resume is a perfect example if you have remarkable profile as marketing director. Although your professional work experience is more than enough, you still need to highlight the marketing skills.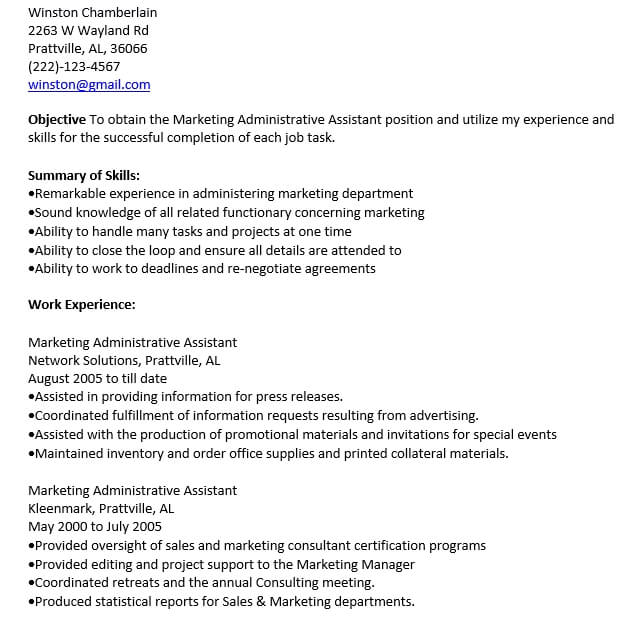 Marketing Resume for Project Manager
Just like any other marketing resume example, start with listing down the skills, areas of expertise, and personal summary that's relevant to marketing. However, don't be too focused to enlist the skills and achievement, and forget to put your contact details.
Marketing Resume for Account Executive
Who said you can't continue your career in marketing even if you are already in an account executive position? Well, you can. With the account executive marketing resume example, you can have the chance to show your great qualities.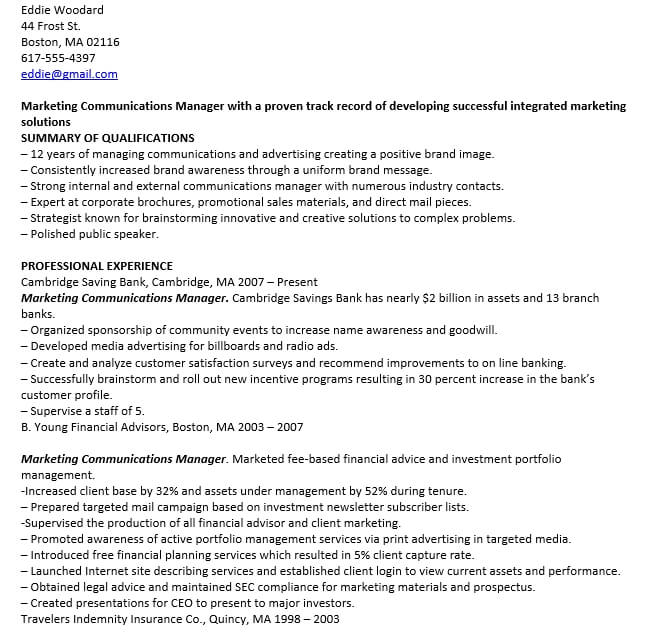 Marketing Assistant Resume
Be confident with yourself even if you just have one work experience as marketing assistant. Use this assistant marketing resume example to help you write the resume.
Marketing Resume for Campaign Analyst
There are many branches in marketing field, and one of them is the campaign analyst. If you want to focus on this area, try to be involved in any organization that enables you to develop campaign analyst skills.
Resume for Marketing Graduate Student
Just finish your school in marketing and want to be involved in a real work of marketing? Follow marketing resume example for graduate student, and add any of marketing research projects you do in college.
Internship Marketing Student Resume
This resume template is similar to the one for marketing graduate students, except in this template, you will need to add work experience as an intern in marketing.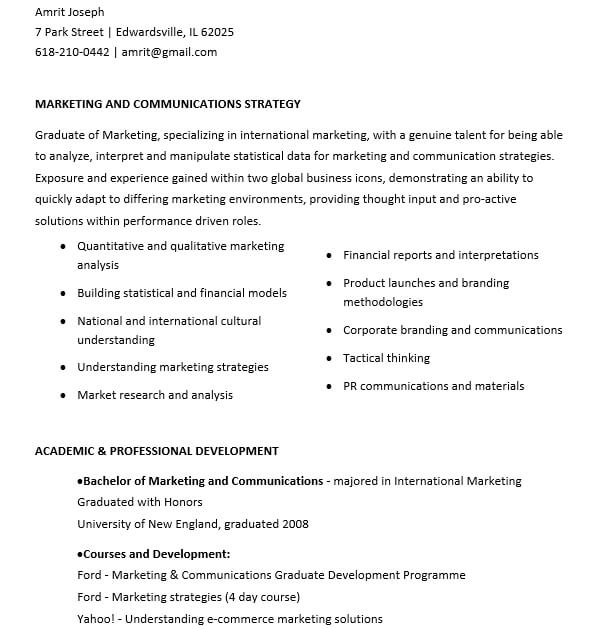 Marketing Resume for Event Coordinator
This marketing resume example is for you who have great passion as an event coordinator and want to pursue career in marketing. With this format, you can list down your remarkable experiences as an event coordinator.