Operations Manager Resume and Free Templates to Download
There are a lot of people who need to write operations manager resume. When they cannot do that on their own, of course the templates will give them a hand. For those who are looking for the templates and examples, there are plenty of them that you can find.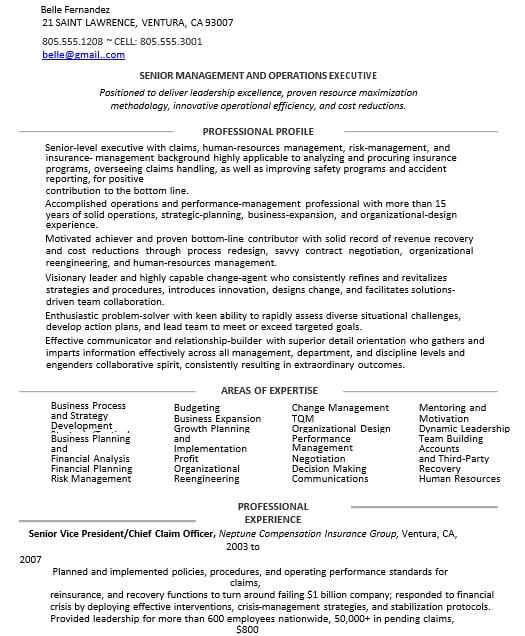 These templates are all free to use and everyone will have easy time for composing the resume. Feel free to download any of it as it will all cost you nothing to download. Most of them are also printable and editable for sure. Get them now and start writing your resume.
The Operations Manager Resume Example
Regina Quinton
Email: reggyquint@mail.me
Phone: 2817-2817
Address: 16 TBBT Street, Coopers, St. Victoria 2121
At a Glance
Graduating from St. Victoria University with the degree in financial management.
Have been working in the industry of sales and marketing for more than three years.
Having good experience in auditing, planning, and budgeting.
Willing to work in teams and good with people communication.
Work History
2017-2019, Jackson Store and Sale, Floor Operating Team
Duties:
Formulating strategies in sales and marketing
Improving the performance of the team and all staff
Procuring all the needed resources and materials for projects
Securing compliance for all projects.
2019-Ongoing, Pittsburg Production Store, Operation Manager
Duties:
Implementing policy for all projects.
Scheming strategies and regulatory of documents.
Supervising the formulation of budgeting and reporting.
Supervising the formulation in auditing and financing.
Education
St. Monica High School, Graduated 2013, GPA .3.3
St. Victoria University, Graduated 2017, GPA. 3.6
Skills
Strategies Formulation
Sales and Marketing Technique
Resources Procuration
Auditing and Financing
Basic Budgeting
Reporting and Computing
Team Working
Communication
Language
English, Advanced
French, Advanced
German, Intermediate
What Should an Operations Manager Put on a Resume?
To make a good operations manager resume, people need to know what to put in that resume. These are some explanations about it, as well as the list of thing you have to include in the document. Just follow the information, so you can end up with a good resume:
Enter your personal contact information (name, email, phone and address)
Enter your history of education
Enter your work history followed by the duties of the previous and current jobs
Enter your skills and write only the related ones to the job.
Enter your language skill
Recheck all the documents before printing or sending
People Also Ask
What are operations manager's responsibilities?
Their responsibilities are including planning the policies and strategies. In addition, they also need to find out the resources and lead the team toward getting the aim or the goal of the project. If you have these experiences, always write these on the operations manager resume.
What relevant experience do you have with operations manager?
Well, the relevant experience that you should write on the operations manager resume is the one that you get while managing the team or the entire project. It should be related to the duties you get during the project, and how to get the entire project going. It should be truthful and reflect your skills as well.
How can I be a good operations manager?
The key to be a good operation manager is to start from the very low position. This way, you will get all experiences you need to be a good manager. Many people with this kind of experience will have no hard time writing operations manager resume because they know exactly what to say.
Template for Operation Manager in Business
Operation manager in business is a serious deal. There will be plenty of things that they do, and it keeps the business running. To write a good resume for that, use this information and example. It will be easier for you to get the resume done.
Resume Template for Hotel Operation Manager
The position as operation manager is certainly needed in a hotel. If you want to apply job in hotels and aim for this position, write a good operations manager resume with the help of the example. The resume will be great and readable.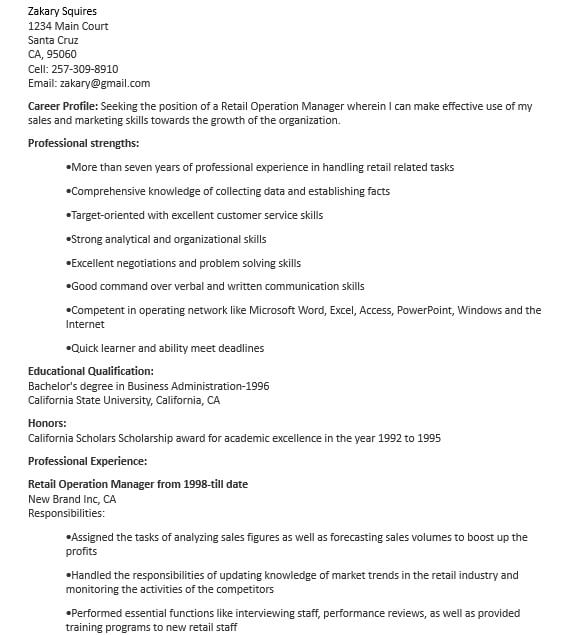 Resume Template for IT Operation Manager
With the help of template, writing the resume for IT operation manager is going to be way easier that you would have thought. The resume is already completed by the proper structure, and all you need to do is filling in the content.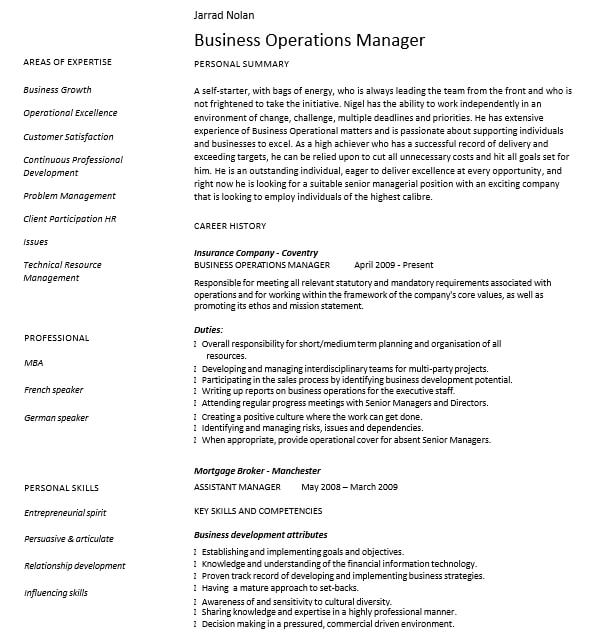 Template for Operation Manager in Retail
Operation managers can be found in retail or in store chains. They work to keep everything under control. This is the operations manager resume example that you can use. Instead of writing the resume all on your own, use the template to make it all easier.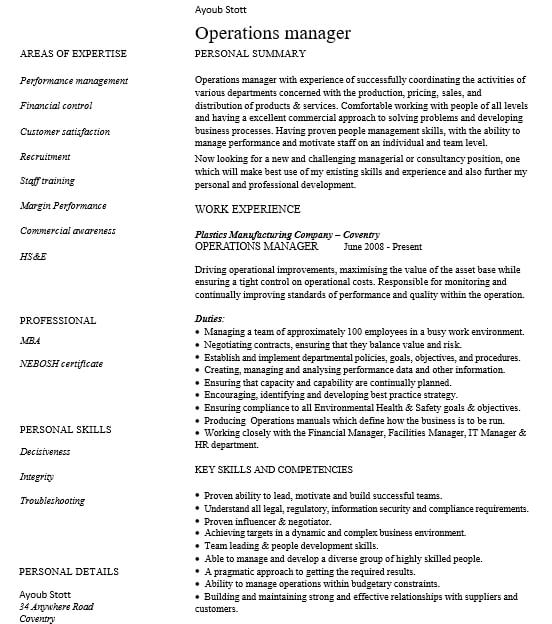 Resume Template for Sales Operation Manager
Writing the operations manager resume is needed when you want to apply a job as an operation manager in sales. Use this example to help you find out the proper look of the resume, and how to make it look convincing.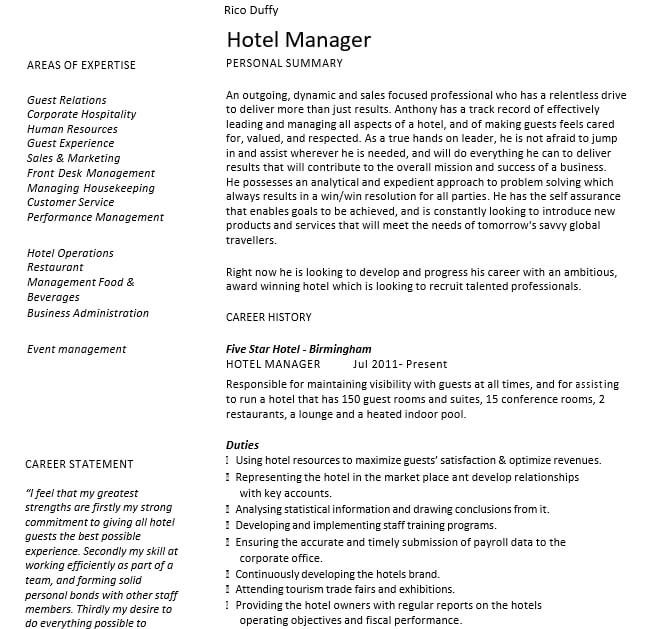 Resume Template for Security Operation Manager
This is the resume example for those who look for a job as security operation manager. The job is pretty much very important, and this is why your resume has to be well-written as well. Use this template to make sure the resume is complete and perfect.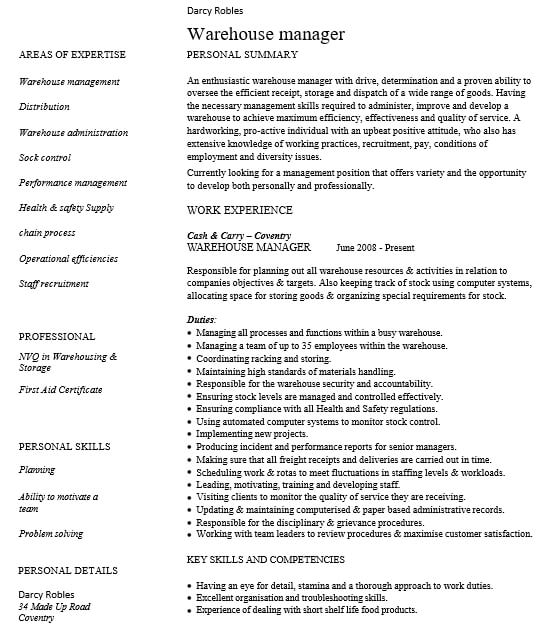 Resume Template for Senior Operation Manager
Everyone needs to write resume, even when they are already the senior or professional ones in their jobs. This is the operations manager resume example for those who have been working for years and have tons of experience about it.
Template for Operation Manager in Warehouse
If you plan to apply for the job as operation manager in a warehouse, which is the real deal, you need to use this operations manager resume template to write a good resume. That way, getting the job will be way easier and less complicated.