The Inspiring Sample Security Guard Resume and Templates
Before applying to be a security guard staff, you should ensure that you have an exceptional physical state because this job requires you to do some physical tasks. Study from the following sample security guard resume to help you complete the administration requirements.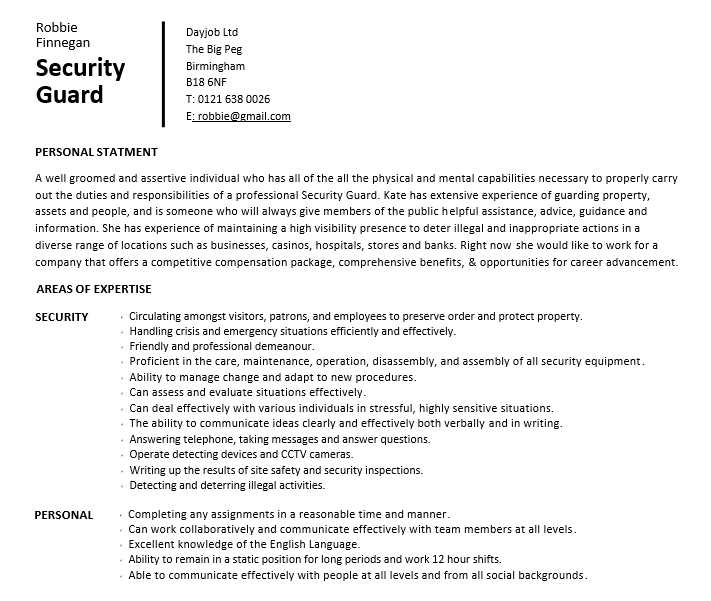 This field job has various positions and specifications, starting from government security (federal and state buildings), corporate security (banks, office buildings, hospitals, and shopping malls), residential security (apartment), to the personal security.
Sample of Security Guard Resume
Below is the sample security guard resume that you can study from:
Michael Robinson
Contact:
Phone   : 155 2666 1313
Email    : michael.robinson@outlook.com
Address: 1223 Rose Avenue, Nice, CA 15242
LinkedIn: Linkedin.com/in/michaelrobinson
Profile
Professional security staff with more than 5 years of experience in medical and corporate facility security.
Eager to increase the protection and safety of Pros Medical Center by applying my strong communication and observation skills via the open security staff position.
Education
S. (2010 – 2014)
Major: Criminal Justice
Eastrock University, Nice, CA
A. (2008 – 2010)
Major: Criminal Justice
Eastrock University, Nice, CA
Key Skills
Problem-solving
Physically adept
Prioritization and organization
Team leadership
Spanish and English
Brazilian Ju-Jitsu Brown Belter
Certifications
CPR Certification (2018) – American Red Cross
California State Driver's License (2014)
California Armed Security Staff License (2012)
Professional Experience
Head Security Staff (2015 – Present)
White Williams Medical Center, Nice, CA
Inspecting and adjusting the machinery, equipment, and security systems to detect the proof of tampering and ensure the operational use
Maintaining the daily logs of irregularities such as property or equipment damage, usual events, unauthorized persons, or even theft
Monitoring more than 600 rooms in the hospital premises to prevent and detect signs of any potential issues and threats, and ensuring the security of windows and doors
Training the new security staff on medical center security standard procedures and regulations
Security Guard (2014 – 2015)
City Mall, Nice, CA
Warning and informing patrons of regulations infractions such as loitering and smoking
Operating over 80 surveillance cameras to check the exterior and interior entrances and public areas
Opening the common area to the customers in the morning and welcoming the employees and customers
Calling fire departments or police in cases of emergency events such as the presence of unauthorized persons or fire
Tips on Making Security Guard Resume
The next important thing to do when writing a resume after learning from sample security guard resume is by applying the following things:
Add licenses, certifications, and skills section
After adding basic element details in your resume, add some additional sections, such as licenses, skills, and certifications.
Use the security action keywords and verbs
You better use the action security keywords and verbs instead of using the weak ones, such as report, perform, warn, patrol, monitor, etc.
Give a strong vibe in your career summary
To give a strong vibe to your resume objective, you can start by changing the weak words with the strong words and verbs.
Specify the scope of responsibilities and duties
This point will prove that you are the qualified and right candidate to fill the security guard position.
People Also Ask
What should I put on my resume as a security guard?
The best thing to include in your resume is your security guard skills, such as:
Patrolling
Critical thinking
Fast thinking
Judgment
Communication
Surveillances cameras using and monitoring
Criminal justice basic knowledge
Coordination
Customer service
Law enforcement
Surveillance equipment
How do you write a security resume?
You can't include all skills or certifications when making a security resume. Only include the right and relevant details, such as:
State laws and federal knowledge
Language skills
Firearms training
Surveillance equipment knowledge
Physical combat or martial arts training
Psychology training or coursework
CPR and first aid
How much does a security guard earn per year?
The data in 2019 shows a security guard earns a bit lower salary than a police officer. For now, the minimum wage of security guard ranges from $4220 to $5663 per month. It varies depending on the geographical area and the role in office. Therefore, this concludes that a security guard's annual salary ranges from $52000 to $67000.
Many types of Security Guard Resume Sample
Choose and select one from the following types of sample security guard resume. You can choose or take the best one that you desire.
Security Guard Resume for Armed Officer
Take the armed officer sample security guard resume if you already have the armed certifications. This job can't be taken by those who don't pass out the armed certifications because the responsibilities are bigger than any other security guard position.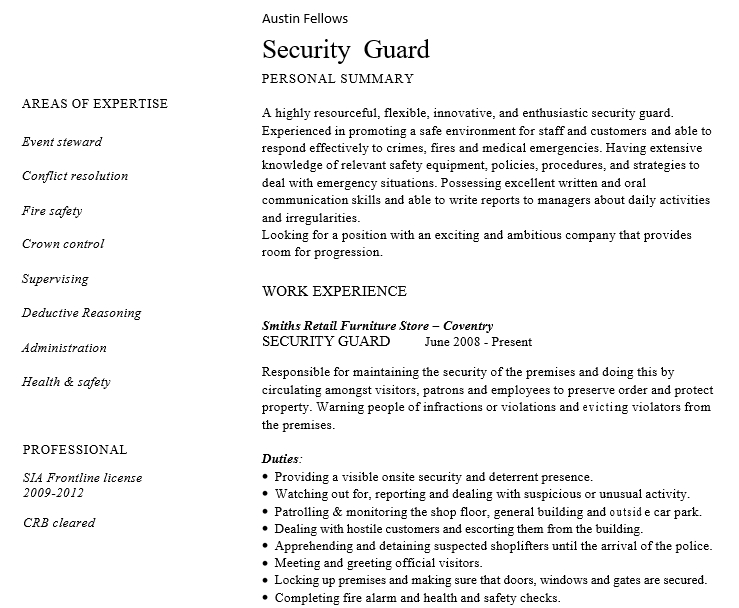 Security Guard Resume for Experienced
If you want to grow your career in this field, make sure you use the experienced sample security guard resume. List all the great working experiences of yours in this resume, and see that your career will grow soon.
Security Guard Resume for Events
The events sample security guard resume can only be used for a part-time security guard position since this job usually takes a few days until a few months, not a long-term job. If you want to do something in your free time, try to be this part-time security guard officer.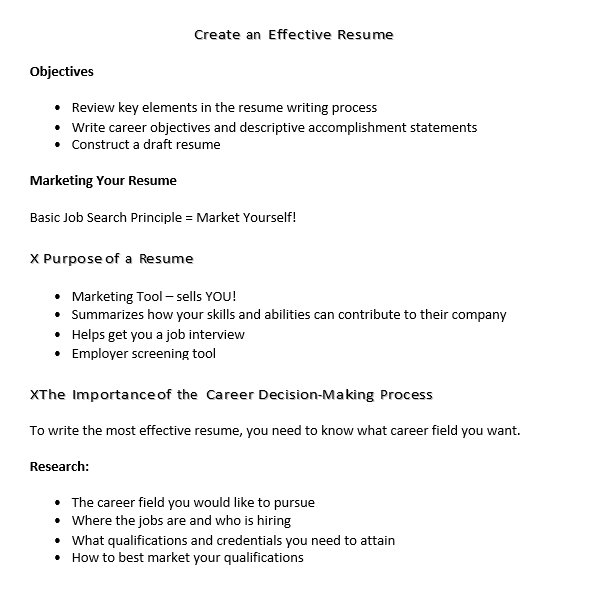 Security Guard Resume for Unarmed
Choose the job position that suits you well. Moreover, if you think you can handle the big responsibility of being an armed security guard, apply the job of unarmed security guard instead. Just use the unarmed sample security guard resume as your example.
Security Guard Resume for Professional
You can only take the professional sample security guard resume if you have many exceptional relevant educational backgrounds or working experiences because you need to list all those details in this resume template.
Security Guard Resume for Hospital
The last option is the hospital sample security guard resume. There are many medical job opportunities in this pandemic situation, including a security guard. Make sure you are capable to handle unexpected emergency situations before applying for this job position.