Best Samples of Simple Teacher Resume and Job-Winning Writing Tips
If you desire to pursue career in the field of education, specifically as a teacher, then it is highly advised to put plenty of attention of how you build and what information you input in a resume. As teacher is a profession that requires extensive range of skills to correlate with different disciplines, educational stages, and types of students, looking and utilizing simple teacher resume sample resources might be the best approach to build your own document.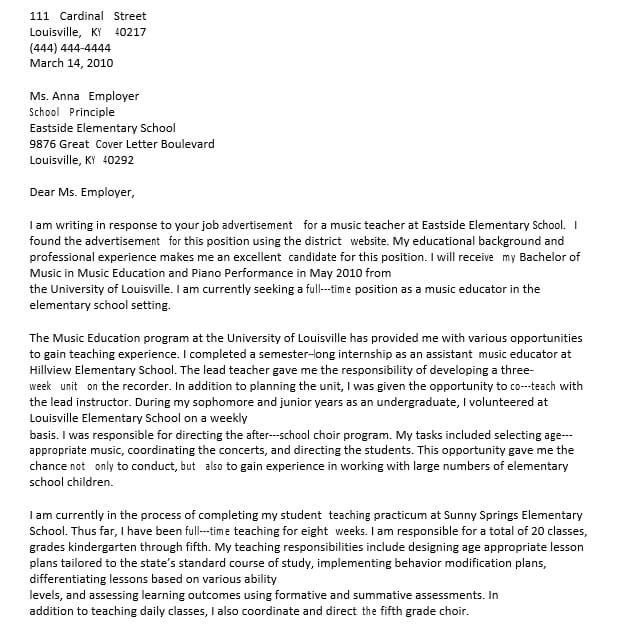 The reason why resume with basic format and design is the most suitable to apply a job as teacher, is because you can tailor it according to the job qualification, your unique circumstances, and the recruiter's requirement. Check out an example document, writing tips, and several samples of simple teacher resume below.
Simple Resume Example for Teacher
Elizabeth Stone
1467 Ralph Drive
Rossville, KS 66533
316-318-1791
stone_elizabeth@abcmail.com
Objective
Dedicated educator searching for teaching position in special education in Kansas area.
Passionate to connect and engage with students with differing abilities, and assist them to develop essential skills in life and learn how to express their feelings and thoughts.
Education
Kansas State University (GPA: 3.7)
University of North Texas
Bachelor of Arts
Major in Education, Minor in Psychology
August 2010 – May 2014
M.A. in Special Education
August 2014 – May 2016
Experience
Pre-school Special Education Teacher
Montclare Children's School
February 2018 – Present
Give support, care, and attentive instruction for preschool students who have special needs
Mentor students individually to nurture their potential
Develop personalized lesson plans according to the unique needs of the students
Attends courses for professional development in regular basis to keep updated of new teaching and education methods
Teaching Assistant
Calvary Nursery School
May 2016 – January 2018
Tutor struggling students privately to help them do well in the department of education
Taught special education and early childhood education classes in daily basis
Skills
Patience and perseverance
Creativity
Flexibility
Non-verbal communication
Fluent in French and Spanish
Tips to Write Resume for Teacher
Look for examples: Before you write your own resume, review various resources of simple teacher resume to see what's the proper format, structure, design, and information
Input solid objective: At the upper part of the document, you need to include strong objective or summary that can describe your qualification and purpose of job application
Write your experiences specifically: Use bullet points to list each of your job experiences and describe your duties and/or accomplishment in specific way
Double check: Don't forget to proofread your format, spelling, and grammar before you submit the resume to the recruiter
People Also Ask
How do I write a resume for a teaching job?
Include these sections:
Personal information details (name, address and contact)
Education
Work experience
Main skills
Achievements
Certifications
Awards
What is the best resume format for teachers?
See simple teacher resume samples with functional, chronological, and hybrid format to see how they are built differently for different people. Each has their own benefit. For example, you may want to consider using chronological format if you already have years of experience in teaching.
What skills should a teacher list on a resume?
Below is the list of skills commonly found in teachers:
Communication
Patience
Critical thinking
Leadership
Teamwork
Time management
Organization
Conflict resolution
Technical skills
Basic Teacher Resume Sample for Free
Reviewing simple teacher resume samples is helpful if you are trying to write and improve your resume. As the document should follow the latest resume trends in education field, you may see how to keep yours to be updated. Looking at resume sample will also allow you to get ideas to create your own.
Best Minimalist Teacher Resume Template
Resume is a document that serves as highlight reel and personal sales pitch of yourself, so it only makes sense to put extra effort when you're building one during job seeking process. A simple teacher resume that's well-written and structured may make the different between getting interview calls and being shoved into the stack, so try to improve your resume game by utilizing this sample document.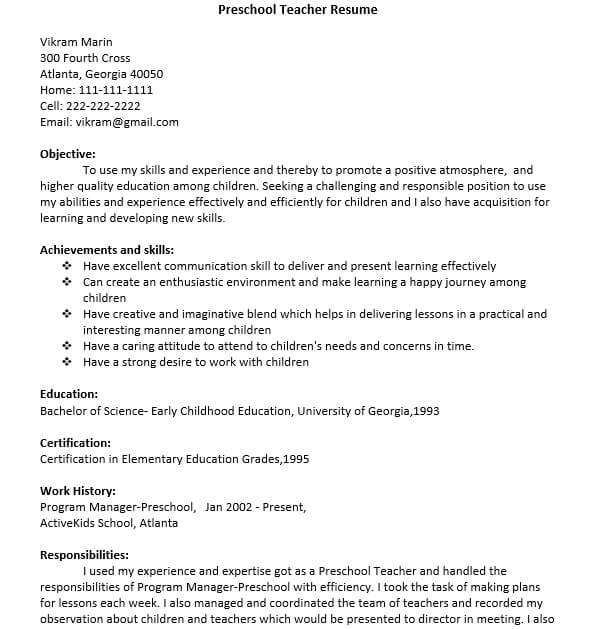 Simple Professional Teacher Resume
This simple teacher resume can be used as a great helpful resource when you're trying to establish the best resume as possible. Simply download the document for free, and use it to complete your very first draft of creating the document.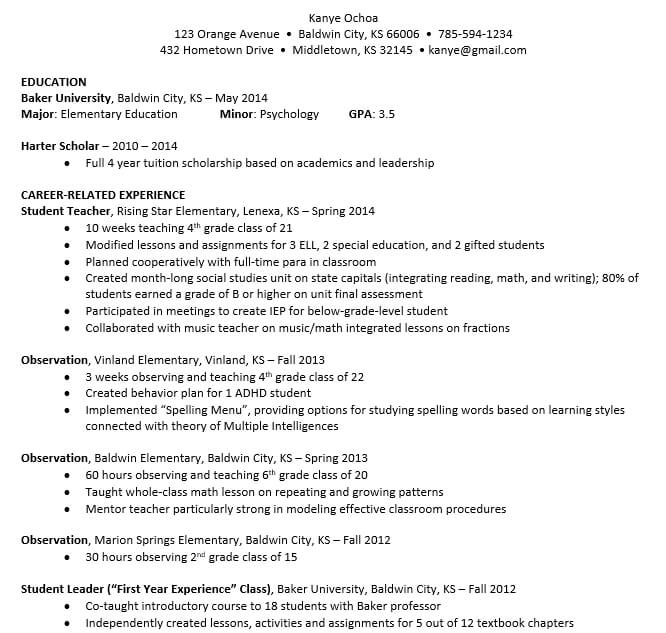 Download Teacher Resume for Free
Whether you are a someone new in the field of teaching or a veteran teacher, your resume still needs to reflect your qualifications and skills in accurate. Use this sample resume for teacher with professional, easy to read, and free design.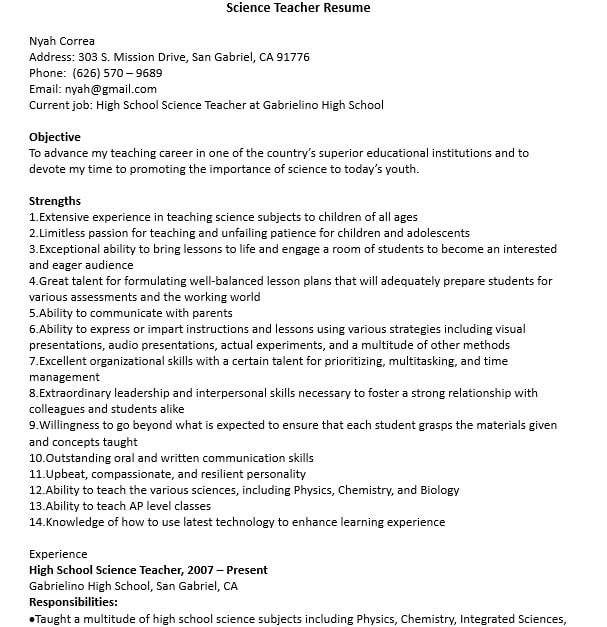 Sample of Resume for Classroom Teacher
If you're looking for teacher, tutor, professor, or librarian position, then you are required to submit job application that can showcase your qualifications and set you apart from other competitors. Resume is an effective tool in providing first impression to the hiring manager, so consider to see this sample in order to create an intriguing one.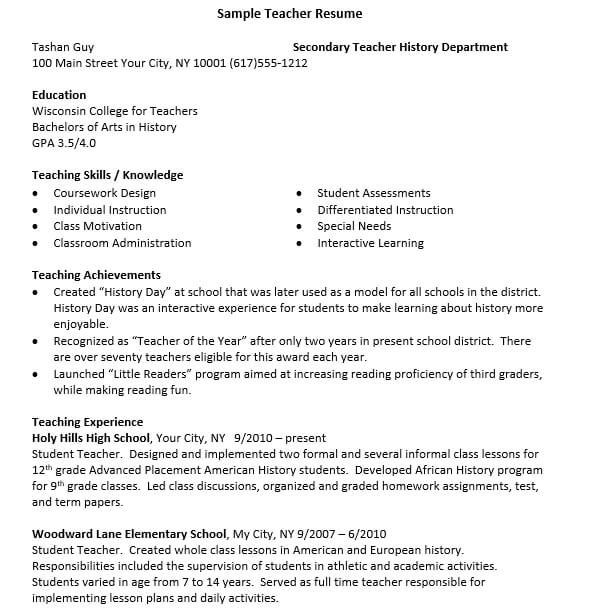 Pre-formatted Teacher Resume Template
Here is a sample of simple teacher resume that follows the proper formatting, writing, and layout practices to get noticed by the job recruiters. Check what you need to improve from your current resume by looking at this sample.
Job-Winning Teacher Resume Sample
Resume is an impression maker to the hiring person when you're trying to pursue job position as a teacher. So, you want to make this document to have strong impact. Download, use, and customize this free simple teacher resume to market yourself in the best light possible.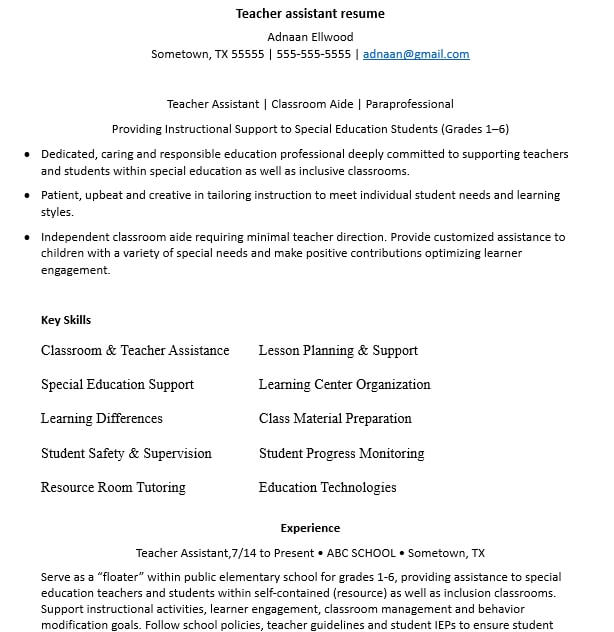 The simple teacher resume samples and templates has basic format and design, that's why it can easily suit K-12 teacher, librarian, university professor, private tutor, instructional aide or corporate trainer. Utilize the sample well to build proper strategy in order to be chosen as a qualified candidate and to develop the best resume as you can.