Simple Work Resume Template and Its Samples
Are you starting to get exhausted because this is the countless time you been getting rejected? Well, take a deep breath and see the resume that you wrote. Then, do some improvements by looking at the samples of simple work resume template below.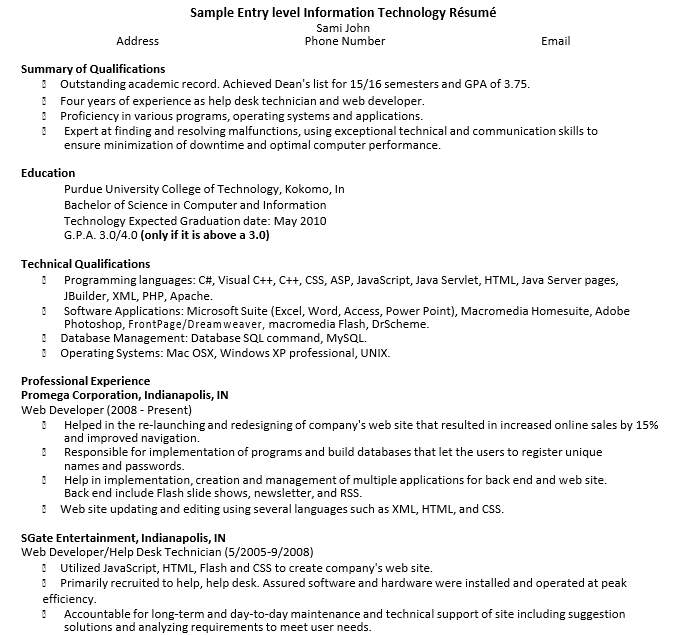 You have to remember that a great catchy resume should only be written in the proper and correct format: only one-page length. Do not get too obsessed by putting all information about yourself, even though the information doesn't relevant to the job you are looking for.
Sample of Simple Work Resume
Do you wonder how to make a simple resume with many details about your background? See the following simple work resume template.
John Bull
Contact Details
Address: 78 Boulevard Road, Chicago, IL
Phone   : 082 6262 5555
Email    : john.bull@live.com
Profile Summary
A well-presented administrative assistant with 4+ years of involvement in maintaining the administrative documents of the company, preparing and conducting facility reports, and managing presentations.
Possess a degree in Bachelor of Arts in Business Administration and have excellent skills in using Microsoft Excel.
Seeking to increase my experience and knowledge in taking the role as a Project Manager in the growing company.
Additional Skills
Multilingual in English, German, Chinese, and Spanish
Expert in administrative software such as Microsoft Office and focused on Microsoft Excel
Have enough knowledge and skills in tech and web developing
Education
Bachelor of Arts (2010 – 2014)
Major: Business Administration
Awards: Cum Laude
GPA: 3.8/4.0
The River Valley University, Chicago, IL
Professional Experience
Administrative Assistant (2016 – Present)
Whiteford & Sons, Chicago, IL
Training 3 junior administrative assistants during the company expansion period to ensure their implementations of the company regulations and policy
Managing the team members expense and travel reports of the department
Developing the new organizational and filing practices, making the company's saving increase to $5000 every year in labor expenses
Coordinating and scheduling the appointments, travel arrangements, and meetings for managers and supervisors
Maintaining high discretion when facing sensitive and secret topics
Secretary (2014 – 2016)
Blue Spot Ltd, Boston, MA
Opening, sorting and distributing the incoming correspondence and messages
Recording, transcribing and distributing every minute of the meetings
Purchasing and maintaining the office inventories, and wise in using them to maintain the budgeting plan and practices
Typing the documents such as memos, correspondence, emails, and drafts, and preparing weekly reports for every department
Greeting the visitors and defining to when and whom they could speak with determined individuals
Tips in Making Simple Work Resume
If you already understand about making an effective resume by looking at simple work resume template above, now you have to know further tips.
Make It Relevant
No matter what type of job that you are currently looking for, you have to always be aware in stating the information that's relevant to the job you are registering for. In this way, the employers would be able to see if you are the one they are looking for or not.
Promote Your Strengths
A resume is basically a marketing tool that you can use to promote yourself. So, you need to state your strengths in the resume. You should know what skills or achievements that you can "sell" into the company.
State Your Achievements
Write the factual achievements instead of your previous job description. Stating achievements in the resume will make it look more promising than other applicants.
Use the Most Effective Format
Do you know that most employers only spend about a few seconds reading your resume? Therefore, make sure to have a perfect resume and eliminate all the mistakes, such as nonsense information or grammar errors.
People Also Ask
How do you write a simple resume?
The following are the steps of making simple work resume template:
Give your contact information and other personal details
State your skills
Include a Resume Objective
Describe your achievements and job experience
Use the best resume layout and format
Add some additional sections (hobbies, interests, languages, software proficiency, etc.)
What are the best free resume options?
You can choose one of the following options of resume template:
LaTex
Behance
Google Drive
Canva
Microsoft Word
PDF
How do you get free resume templates?
Nowadays, you can easily search for any information online. You need to just sit and browse around your browser, either by phone, tablet, or laptop. So does with free resume templates, you can easily search for the examples online. Then, search for any specific position job. Make sure to use the best website if you want to read the most trusted information. You can easily download the resume templates and fill in them with your personal information. Yes, it is that easy.
Samples of Simple Work Resume Template
Lastly, choose and download one of these options of simple work resume template.
Part-Time Simple Work Resume
Who said you can't apply for a job if you are still studying in school as a student? Well, you can. Take the part-time simple work resume template as your sample, and you can start your career as soon as you want by using this template.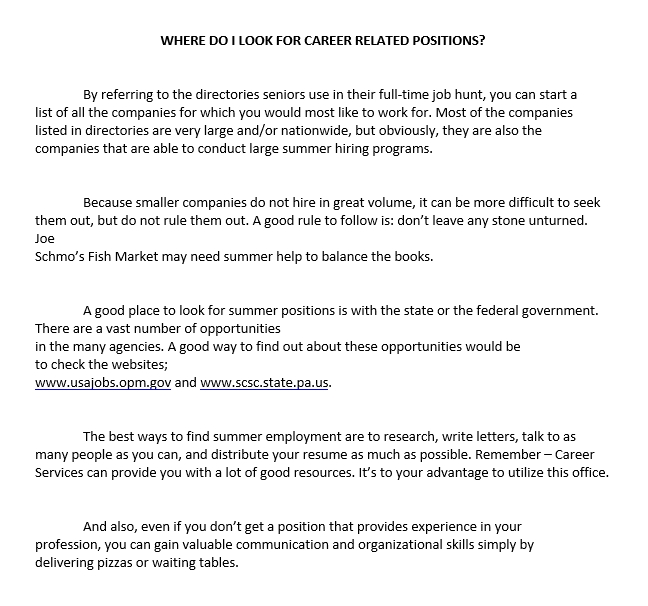 Social Simple Work Resume
There are many social communities in this world, and you might get interested in joining one of them. Sometimes, they will ask for your resume to help them select their members. Therefore, you can pick the social simple work resume template if you are confused about making social work resume.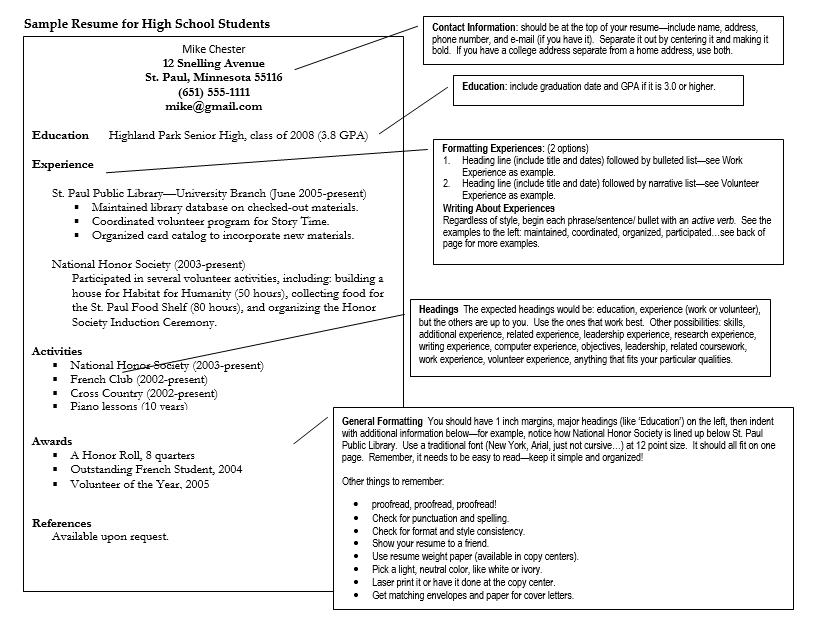 Volunteering Simple Work Resume    
The volunteering simple work resume template is quite similar to the social work resume, except you need to be more detailed because you will be asked to put relevant courses and experiences while using this resume template.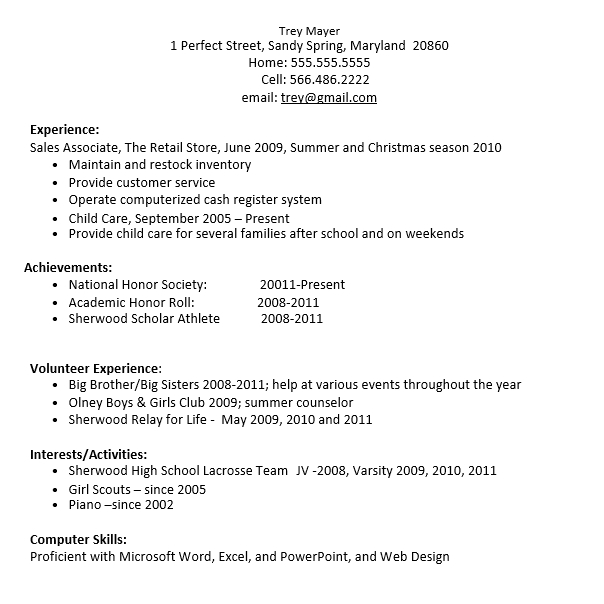 Data Entry Simple Work Resume
Data entry is one of the most popular IT jobs in the world since many companies need data entry staff. By picking data entry simple work resume template you will be led in writing your personal summary in the best chronological format. It can catch the employers' eyes right away.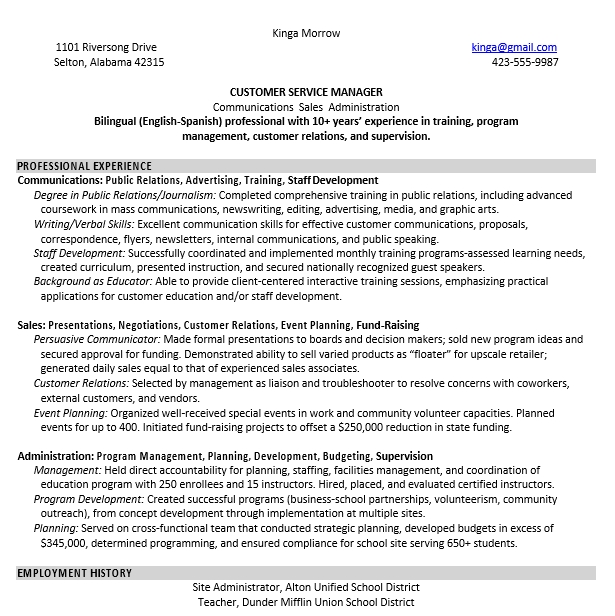 Medical Simple Work Resume
The medical staff is highly needed in this pandemic situation to provide the best health care services. Take the medical simple work resume template if you want to help people in need, especially in this chaotic pandemic condition.