Office Administrator Resume Templates and Tips
You believe you are a reliable person when it comes to managing office administration. You do realize that you possess the abilities to do the job. However, the hiring manager will never know that you could be the best candidate unless you convince them with an impressive office administrator resume.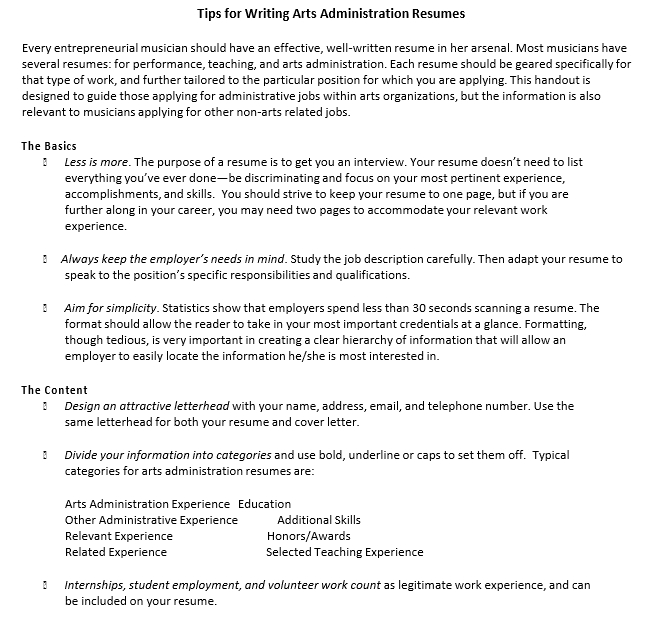 Writing a professional resume enables you to highlight your expertise and abilities in office administration so that recruiters are assured that you are the ideal person for the job. To develop a captivating office administrator resume, keep reading the following sections.
Sample of Office Administrator Resume
Need a basic concept of an effective office administrator resume? Take a look at the resume sample below.
Cindy Andersen
Address: San Francisco, CA 94108
Phone   : 415-142-564
Email    : candersen@mail.com
Professional Summary
Professional office administrator with over 6 years of expertise in managing office administrations in fast-paced workplaces.
Adept at maintaining and developing comprehensive operational and administrative procedures.
Proficient at coordinating information and resolving issues across several departments.
Experience
Office Administrator | August 2017 – Present
North Woods, San Francisco, CA
Administer and manage front administrative operations on daily basis, including answering calls, accurately executing billing duties, and welcoming clients.
Perform price negotiation with the suppliers and maintain stock levels, resulting in a 15% reduction in office supply expenses.
Establish a distribution deal in compliance with the existing procedures and policies for the executive while also classifying and delivering calls or mails to the corresponding people.
Office Administrator | February 2015 – July 2017
Waystar Co., San Francisco, CA
Planned and performed all benefits and payroll operations for more than 30 employees, as well as addressing discrepancies and any problems.
Completed several projects within budget restrictions and schedule, resulting in a $10,000 reduction in cost.
Implemented a new results-driven strategy, which resulted in a 12% increase in workplace efficiency.
Education
San Francisco State University, San Francisco, CA
Bachelor's Degree in Business Administration, December 2014
Graduated with honors (GPA: 3.6/4.00)
Skills
Expert in MS Suite (Word, PowerPoint, Access, Outlook, Excel)
Fluent in English and Italian
How to Write an Impressive Resume for Office Administrator Jobs
Prior to starting crafting your resume, make sure you already know how to prepare a decent office administrator resume.
Start by writing your personal information, including name, address, email, and phone number.
On the profile summary, use action words to highlight your attributes and noteworthy professional accomplishments.
On the employment history, make a list of all the positions related to the office administrator job or any work that required abilities for an administrator job. Also, use action words when mentioning particular accomplishments.
Include all of your degrees and certificates, if any, in the education section. Any distinctions or honors may also be mentioned here.
To make an outstanding administrator resume, you will need to list some essential skills required by the company.
People Also Ask
How to highlight your administrative skills in a resume?
Exceptional office administrator resume highlight your experience in the relevant field and a variety of skills that indicate your ability to work in a fast-paced workplace. To show you possess the required skillsets, jot down all the technical skills.
Apart from jotting down your technical skills, you may use bullet points to show some of the specific abilities that the recruiter is looking for.
How to open a resume for office administrator jobs?
A powerful resume summary is the most ideal way to open an office administrator resume as it can ensure your application attracts the recruiter's attention. To do this, write three sentences, summing up your administrative experience.
First sentence – Years of administrative expertise while also highlighting your ability to work in the relevant position.
Second sentence – Highlight your strengths while also showcasing your specific skills.
Third sentence – Mention some of your achievements
What are the pro tips for creating effective office administrator resumes?
Make your office administrator resume more liable and legible.
Be consistent when providing the required resume details.
Tailor your resume to be as engrossing as possible.
Explore your creativity while writing a resume, but don't go overboard.
Types of Office Administrator Resume Templates
Office administrators are those who ensure that the entire staff works as one team. Show the recruiters that you are qualified for the position with the assistance of the resume templates below.
Resume Template for Sales Support Administrator
As a sales support administrator with a wealth of professional expertise, you do have a lot of accomplishments to showcase in your resume. With this office administrator resume, you can list all your knowledge and achievements in an organized and professional manner.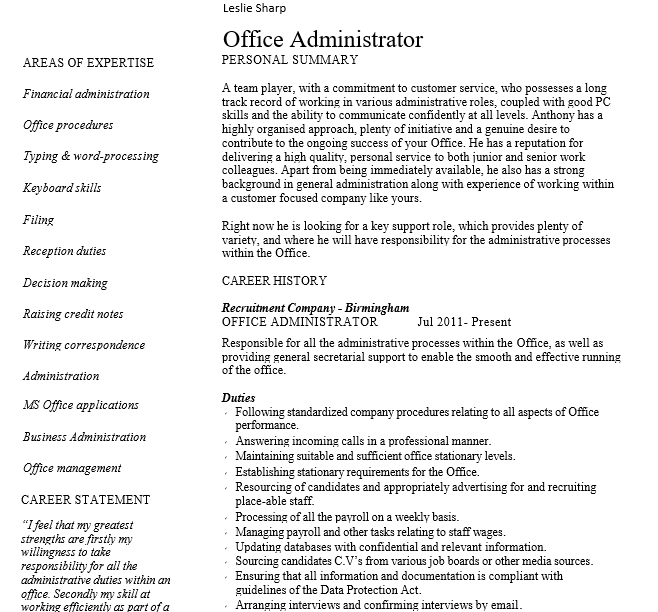 PDF Resume Template for Office Administrator
This resume template is your chance to create a resume that can show the recruiter that you are competent in performing administrative tasks. Your job application will stand out from the rest of the resumes with this beautifully designed resume template.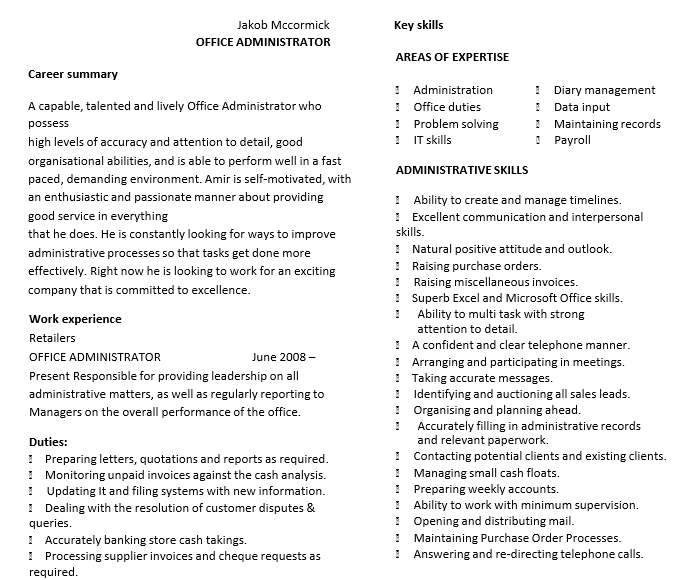 Resume Template for Healthcare Administrator
The healthcare administrator's responsibilities include organizing, maintaining health records, faxing, and many more. If you are experienced in those tasks and plan to apply for a vacant administrator position in a medical facility, consider this resume template your best approach to win the job.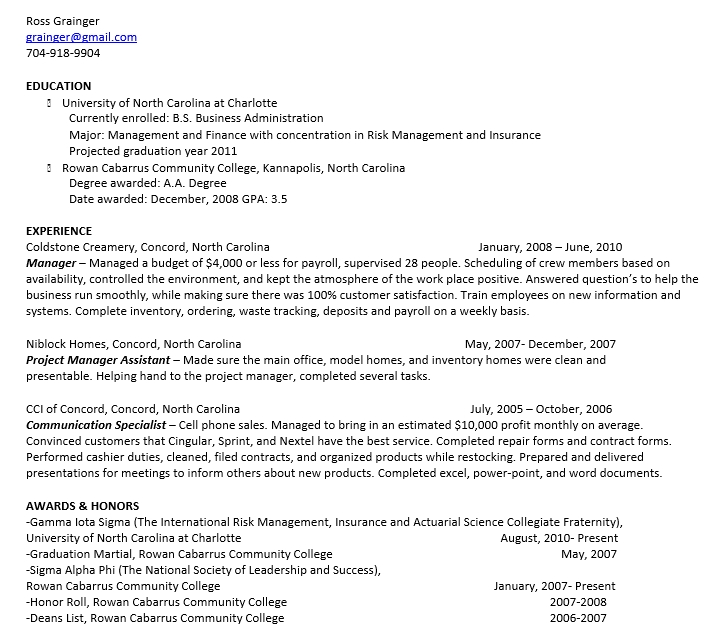 Resume Template for Administrative Functional Jobs
You may believe you have the capabilities to manage administrative operations on a daily basis. However, you will need to create a compelling office administrator resume in order to prove those abilities before the recruiter. Use this well-formatted resume template to quickly develop your impressive one.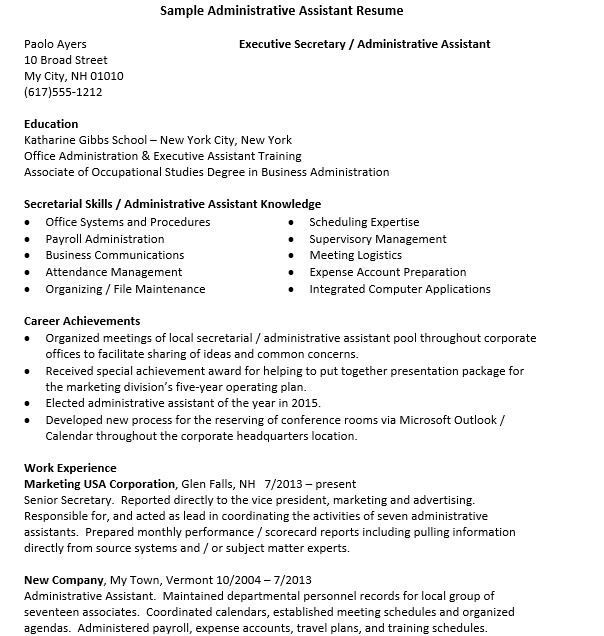 Resume Template for Office Administrator Jobs
It is a resume template specifically intended for those who wish to apply for office administrator positions. It can be an exceptional help to those who have difficulties composing an excellent resume for this job. You solely need to download, read the entire content, and edit the content with your own qualifications.
Prior to sending your office administrator resume to the recruiter, be sure to proofread the entire resume first, more importantly, the contact details section. Suppose you are shortlisted for the next phase. In that case, the recruiter won't be able to reach out to you should the contact information is incorrect.