The Samples of Practical Construction Resumes       
The best way to make interesting resume without any mistakes is by reviewing the samples of fascinating construction resumes. Why do you need to review the samples? It is because even though you are a professional in any field job that you are working, it is not worthy enough if you don't have a good resume. You need to have an impressive resume to catch the attention.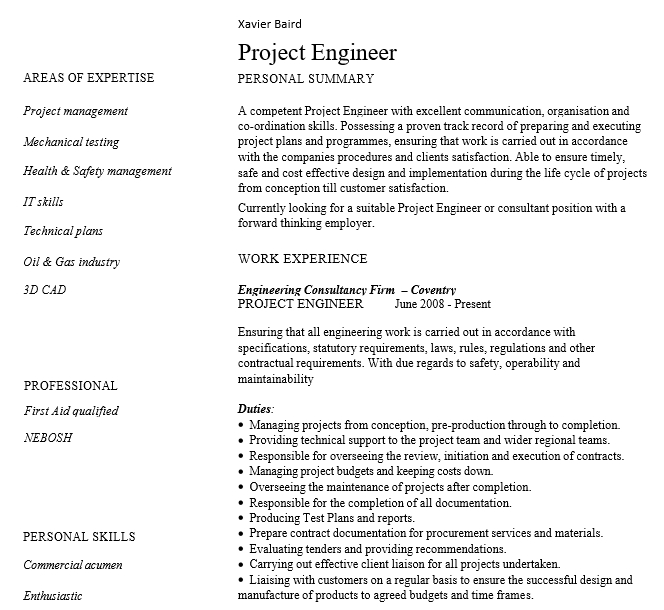 Example of Construction Resume
One example of good construction resumes is provided below.
Contact Details
Name    : Chrissie Parker
Phone   : 125 252 6876
Email    : chrissie.parker@live.com
Address: 211 Winston Avenue, South Coast, CA 16252
LinkedIn: Linkedin.com/in/chrissieparker
Profile Summary
A high passionate seasoned construction laborer with more than 5 years of experience in handy work, repairs, inspection, and construction who look for a job as a Construction Site Manager.
Having teamwork skills and deep knowledge of all construction aspects.
Aiming to enhance experience and skills to fill the managerial position role at the company.
Education
Bachelor Degree (2011 – 2015)
Major: Construction
The South Coast University, South Coast, CA
High School Diploma (2008 – 2011)
Ross Valley High School, South Coast, CA
Key Skills
Team player
Spanish
English
Power and hand tools expert
Able to lift to 150 lbs.
OSHA construction safety protocols
Detailed-focused
Certifications
Certified Construction Site Manager (CCSM)
California Standards Institute (2017)
Awards
The employee of the Month (June 2019)
Fast Charge Industries, Inc., South Coast, CA
Professional Experience
Construction Laborer (2019 – Present)
Fast Charge Industries Inc., South Coast, CA
Utilizing and distributing building machinery, tools, and materials in a team of 35 construction workers
Maintaining a safe and clean 57,000 square feet work area
Inspecting about 6 job sites every month to define the extent of repairs or maintenance needed, as well as the completion time and the estimated budget
Assisting in managing the sheet metal elements, construction buildings, and using building equipment to build and make structural elements
Recording and measuring distances or openings to areas where the construction work will be conducted
General Worker (2015 – 2019)
Sun Foods Inc., South Coast, CA
Handling the routine repairs of the building such as repairing or installing plumbing, painting, electrical wiring, and drywall
Assisting the other coworkers as required to maintain safety in the packaging or assembly area
Performing construction and maintenance work for a huge grocery wholesaler that serves more than 5000 visitors every day
Directing the unloading and loading of goods and stocks in the inventory warehouse with other 6 workers
Tips on Making Construction Resume
After seeing the samples, follow the tips to make construction resumes below.
Show your construction skills
No matter what specialization you choose in the construction field, you will be highly required to list your construction skills, such as blueprint reading, management skills, safety procedures, etc.
Use the action verbs
Using the action verbs is proven to be more effective and catchy than using passive words. If you want to get recruited soon, make sure to take note of this point.
Start with a career objective
Having a perfect career objective as your start in writing a resume will make your profile more stand out among other competitors.
Complete with professional experience section
Just because the job you were working in before is considered to be a part-time or summer job, you can't ignore it. List it in your working experience section.
People Also Ask
What should be included in a construction resume?
The main important elements in the construction resume are:
Construction keywords
Well-written resume
Construction skills
Construction work history
Construction educational background
How do I list construction skills on my resume?
Before looking at the samples of construction resumes, here are the steps on adding construction skills to your resume:
First, add your hard skills
Mention your safety skills
Add project management skills
Do not forget about administrative skills
Physical abilities are highly required
Technical skills will also be useful
Lastly, keep up to date on construction guidelines and technology development
What skills do I need to be a construction worker?
To be a construction worker, you need to have the following general construction skills:
Safety protocols and procedures
Ability to take the heavy materials and objects
Work in all seasons and weather
Reading the technical drawings and plans
Good communication ability
Great physical condition
Many Samples of Construction Resumes
Before going on any further, focus on the position job that you really want. After knowing your specialization, choose one from the following examples of construction resumes.
Site Supervisor Construction Resume
The site supervisor's construction resumes are provided in Microsoft Word format. You can select and download it to help you write the resume with a construction site supervisor job position specialization. After making a professional summary, add your core qualifications section.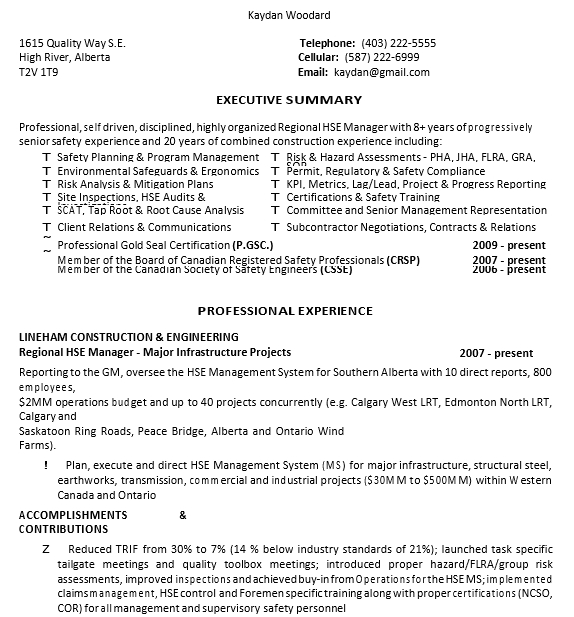 Free Manager Construction Resume
The manager construction resumes consist of 2 different sections: the first section consist of the experience and education history, while the second section consists of the profile photo, contact details, profile summary, and the applicant's skills.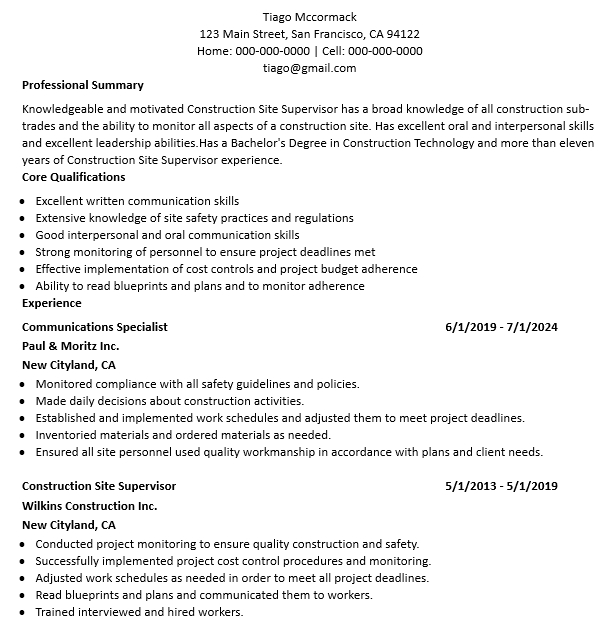 Project Manager Construction Resume
When using project manager construction resumes template, you need to add your management skills, starting from project administration to project coordination skills. Describe every skill and add some real proof to make the recruiters believe in everything that you write.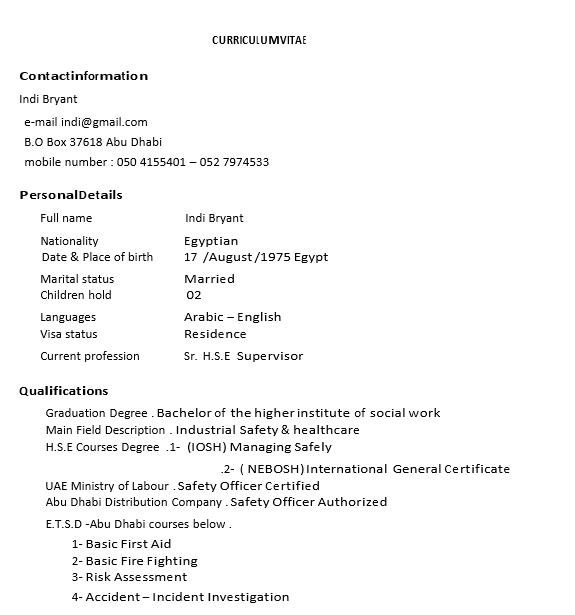 Foreman Construction Resume
Check this type of resume template if you have experiences of working as professional and talented construction foreman. Add the portfolios that contain all details of every project that you have been successfully advised.
Project Engineer Construction Resume
The project engineer construction resumes are available in PDF format. Therefore, make sure you have PDF editing software to edit this resume. Do not forget to include your working experience as project engineer.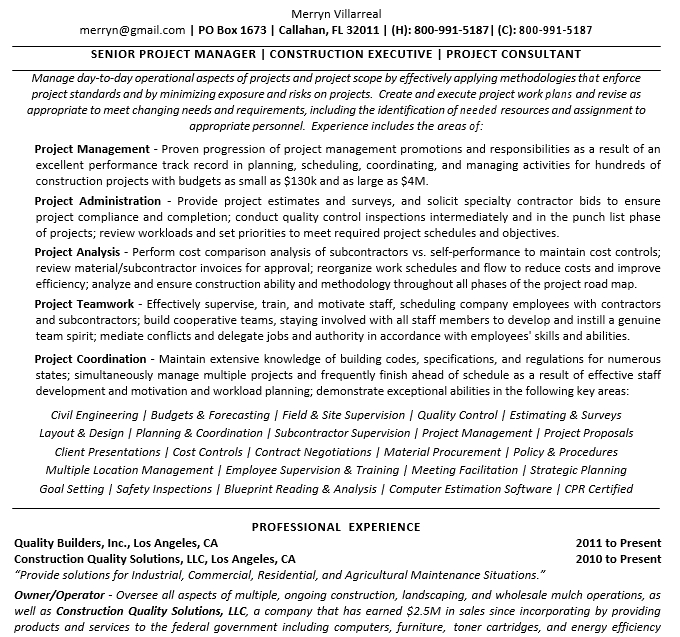 Safety Officer Construction Resume
Safety officers are definitely needed in every field job, including the construction field. Select the safety officer construction resumes template if you want to fill in this position. Having a certification in safety officers' training would be a good value that should be added to your resume.