Executive Resume Template as Great Assistance for Ambitious Leaders Soon-to-be
Everyone may dream to gain high position in a company—namely the executive. However, although it's a dream job for many, not everyone gets the chance to become one. Well, if you are here because you're given the opportunity to hit executive place, why don't you prepare yourself by making an executive resume? You can also prepare yourself by learning what it takes to build an outstanding resume.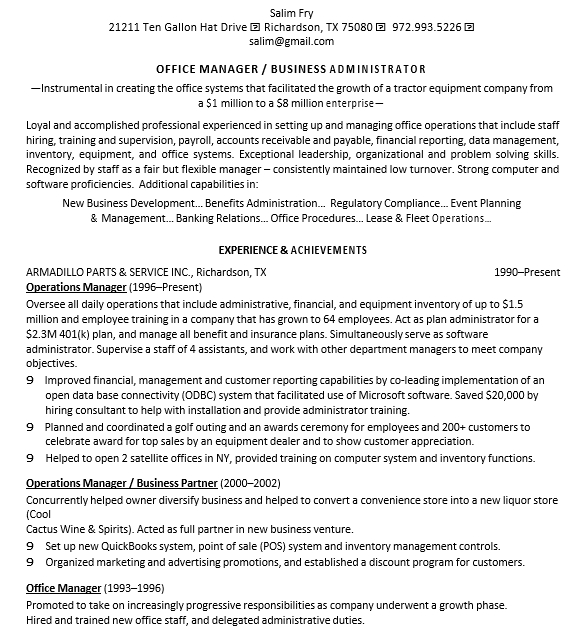 Aside from making your executive resume from scratch, you may also have a pre-made template to help you create the resume, as one of the application requirements. By using a template, you can cut the time designing your resume; as you'll only need to input your personal data into the designated fields. It's just like filling out a form—making your application processes way easier to do.
Sample of Executive Resume
Executive can be considered as someone highly experienced in the company. But even an experienced may have difficulties while making their own resume. If you feel so, you're not the only one. Take a look at this executive sample below to get some insight.
Joseph Z. Isaac
Chief Executive Officer
110 John F. Kennedy Ave. New York City, NY | josephisaac@greatcompany.com | 012-219-439-787
Accomplished great experiences in handling business and operations with excellent track record, proven business expertise, with almost 20 years of experience.
Innovative, loyal, and attentive leader. Strong sense of entrepreneur and leadership.
Leadership Impact
Command and leadership experience in spanning software development for various purposes, like business services, health and biotechnology, government, education, manufacturing, robotics, e-commerce, etc.
Hands-on experience with extensive acumen in optimizing organizational function, increasing sales, formulating business strategy, and deciding what's good for the company itself.
Proven success in leading people to work in a productive environment, productive tone, and productive work ethic
Key Competencies
Organizational strategizing
Implementing plan and analyzing the results
Business developing
Providing business consultation
Corporate governance
Business budgeting management
Business process development
Recruiting management
Marketing and sales as revenue generations
Relationship management
Professional Experience
Chief Executive Officer and co-founder – YesMan! Consulting, LLC, New York City, NY       
2000 – Present
Along with the founder structured and established plans to operate the company
Implementing the plans
Developed strategy for each department
Building good rapport with company partners
Evaluate the success rate of the plan established, etc.
How to Make an Executive Resume
Building an executive resume should not be an emergency work to do—given that there is a lot that you have to write. What matters most for building such resume is how you ensure the readers about your capacity as an executive.
That said, aside from giving out your personal identity; showcase your 'impact' for the company you are working previously. Make sure to include only the nice impact since bad impact won't benefit you much.
In addition, also include your core skills that will help you to become a strong candidate for being an executive. Next, place your outstanding working experiences, all completed with its job description.
People Also Ask
How many pages should an executive resume be?
Writing your accomplishment may allure you to write long, but it's better for you to strict your executive resume to be not too long. Keep it no more than 3 pages. Commonly, people will stick with 2 page-executive resume.
What should be included in an executive resume?
As you have seen in the example above, include the highlights of your accomplishments. You may add summary into your executive resume, but it's optional—meaning you can opt out from including it to your resume.
Don't forget to insert statement that highlights your total years of experience, work history, and list of competencies.
What skills do you need to be a CEO?
There are several skills you should own if you want to be a CEO. This said, the skills should also be shown in your resume.
Clear and effective communication skills
Excellent interpersonal skills
Growth-focused mindset
Transparency
Approachability
Outstanding work ethic
Decisiveness
How long is an executive summary?
In general, people will keep it short—no more than 5-10% of the whole content of your executive resume. To describe it with word count, you can expect around 50-100 words. No need to make it into several paragraphs; your executive resume isn't a complete story of your life.
Several Samples of Executive Resume
As you search executive resume, you may have found that you need to deal with a lot of options out there. Are such resume templates legit? Well, in making your resume with a template, you can opt and use any sample that resonates with your needs.
Admin Executive Resume Sample
Who says admin team won't have their own executive? Given that you're interested in being admin executive, you need to prepare a relevant resume. The answer is easy then: admin executive resume sample will assist you with resume-making.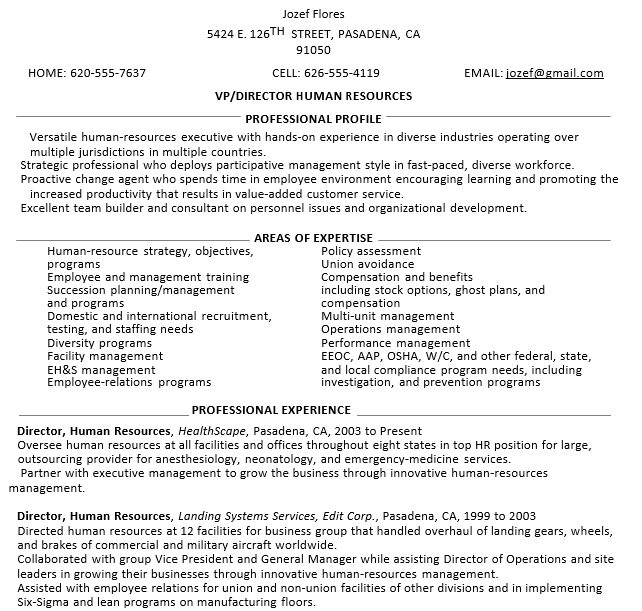 Sample Resume of Sales Executive
Companies won't succeed without competent salespeople and a cold-handed sales executive. Are you confident that you can help the company to make the revenue increase by two or three folds? Show yourself: get ready to tailor your executive resume.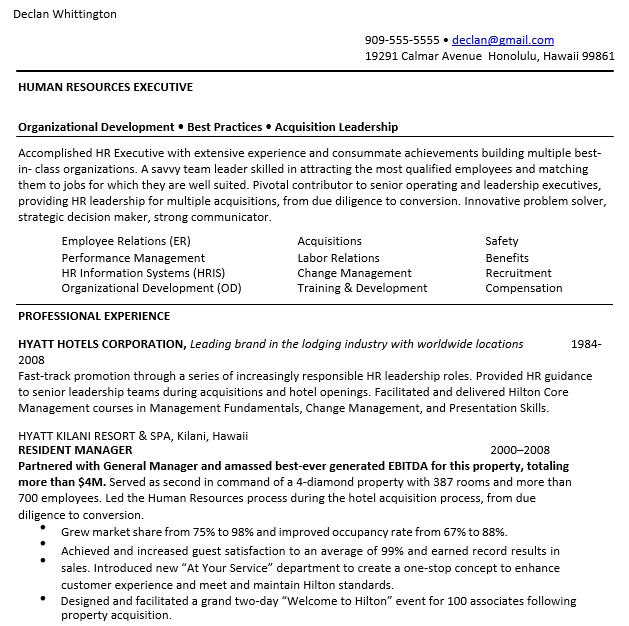 Sample Resume for Senior Executive
Being a senior executive doesn't always mean you're ready to build executive resume anytime. If you're part of that squad that is confused when making resume, be ready to sign off as you can get a help from a pre-made template. Yes, you heard it right: executive resume template is also ready to download.
Free Resume Sample for Insurance Executive
Insurance executive vacant job entices you to switch jobs? Get ready with your executive resume, tailor it to be the best-looking resume ever and always remember to proofread before submitting. Now what's left is to wait for an interview call.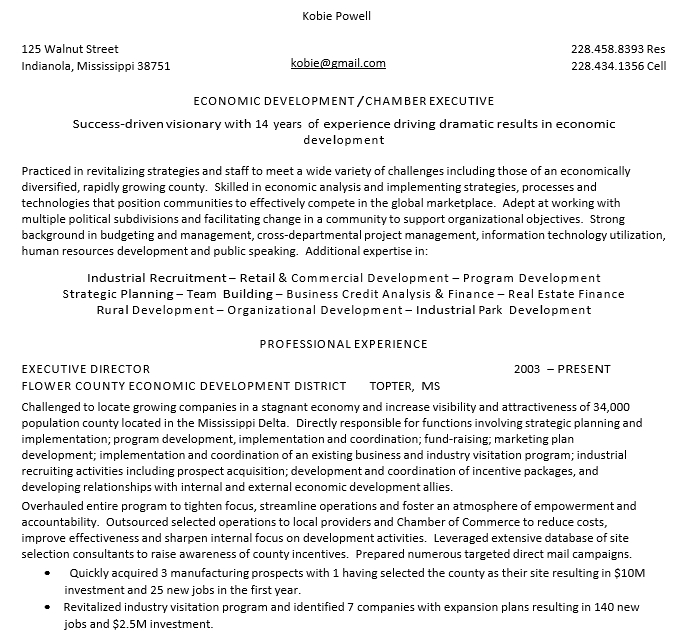 Sample Resume for HR Executive
If you plan to grab that HR executive job which has been offered for a while, making the executive resume of yours is the first step to do. While in doubt, large databases of templates online may guide you. No need to hesitate—pick one that suits your preferences, and you're there.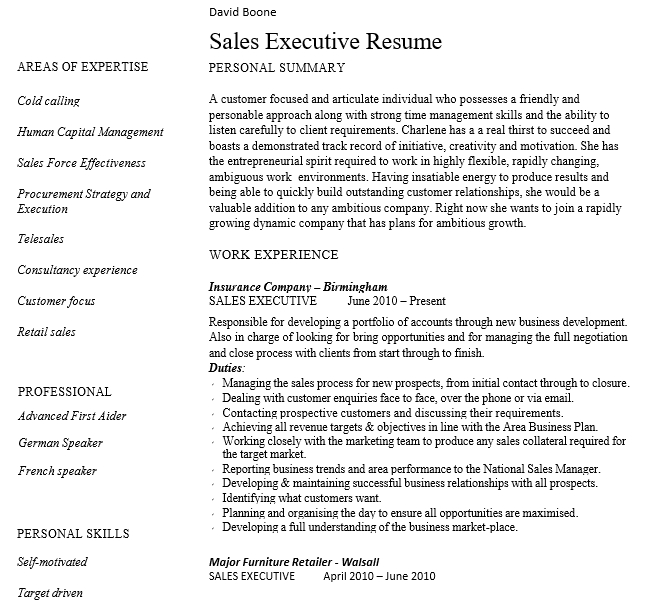 So that is some information about how to compose an executive resume. Also included in it is several types of executive resume templates that you may find online. With such abundance of guidance available, what's more to wait? It's the right time to get ready to build and tailor your executive resume!