What You Need to Know about Finance Resume Templates
When you are in need to write finance resume but you have no clue how, just find the help you need by understanding the examples below. There will be example as well as templates to find then you can see how easy it is to compose a resume for those who are working in finance.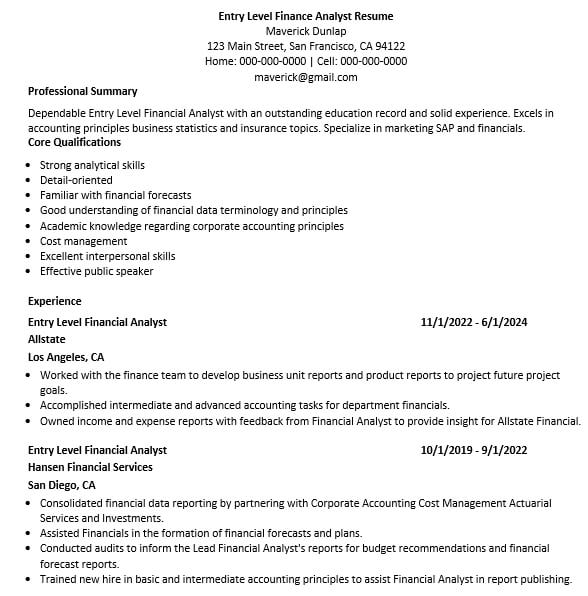 The resume is downloadable for free, so you can pick up any of them and download them without getting afraid of being charged for money. These are the examples. Select the field that matches to your need, and then download the template immediately.
The Example of Finance Resume
RESUME
Bridget James
2816-3181
GA London 21, Tahoma, AF
Profile
A professional finance officer with more than 3 years of experience.
Having graduated from top notch university with the BA in finance.
Working in teams and good with shifting schedule.
Great in Microsoft office operation and will be able to work on weekends as well.
Education
Yule High School, Graduated 2013, GPA 3.4
Glenville University of Finance, Graduated 2017, GPA 3.3, BA in Finance Operation
Work History
Hull Bank, 2017-2019, Finance Officer.
Duties:
Recruiting customers
Reporting Balances on Customer's Account
Making Monthly Reports
Creating Documents and Paperwork
Utah Bank and Finance Office, 2019-Ongoing, Senior Finance Officer
Duties:
Training new staff
Getting financial report prepared
Signing off documents
Making reports in daily basis
Checking balances on customer's account
Creating strategy for recruitments
Skills
Microsoft Word
Finance Balances
Monthly Reports
Time Management
Multitasking
Financial Planning
Language
English, Advanced
Spanish, Advanced
How Do I Write a Finance Resume?
To write a good finance resume, you need to make sure you know exactly what you are doing. It means you will be either relying on a good template, just make one on your own or you should know exactly what to put in that document. The easy way is to use the template, and this is how you do it:
Download the correct finance resume template from this page
Edit the template by opening it in Microsoft Word or in other software
Enter your personal information or contact information first thing on the document
Enter the resume goal or the profile briefly next in the section
Then, enter your history of education as well as the work history
If you have licenses and certification, write them up right now.
Enter the list of the skills and language you have.
Recheck the document and print it immediately.
People Also Ask
How do I make my financial resume stand out?
To make your resume stands out; you should be creative with the design. Place your pictures, and then use the colors on your resume. However, if you are about to bargain for some formal jobs, it is better to keep the resume well-written in the formal format. Just keep it nice and clean.
You can add the job experience as well as the skills. Make sure that everyone reading the resume is getting impressed by your experience and skills. This will certainly make your resume stand out very easily.
How do you list finance major on resume?
The list of your finance major should be on the section of education. Many people write the history of education in their finance resume. They should do that because the employer will see where they get their diploma, as well as their university level degree. If you do not write this detail, it will be confusing.
Write the university-level degree and the bachelor's degree or any types of degree you get related to the finance department. It should be below the high school section. Do not forget to list your GPA and the graduation year. It should help making the resume look really good.
What should a financial analyst put on resume?
If you are writing finance resume for financial analyst, surely the skills are going to be needed. Make sure the skills are shown there, including the one that makes you a good analyst, such as the skill to make finance report and to create technical finance-related documents.
Resume Example for Finance Assistant
This is the resume template for finance assistant. The job is hard, and to get one is even harder. You need to pen down a really good resume to do that.
Resume Example for Business Finance
The finance resume for business finance is definitely needed. You can tell the example and the templates by downloading them all then save them for later.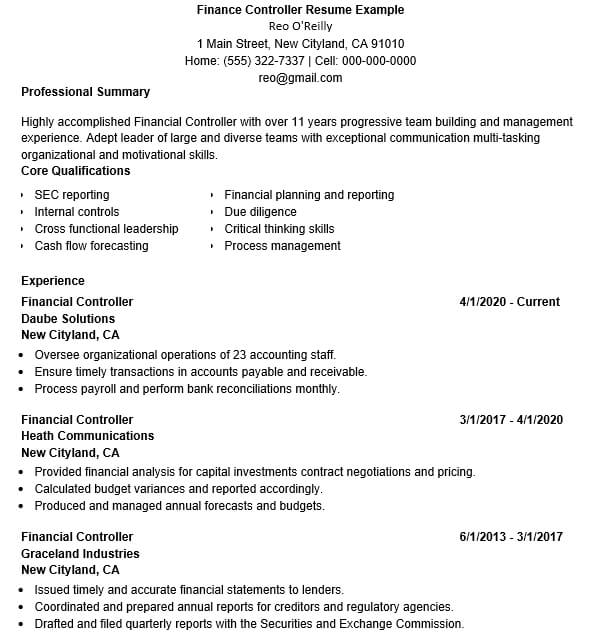 Resume Example for Finance Controller
A finance controller works really hard in many companies. The jobs control everything that happens financially in that company. Use this template to make the resume free and easy.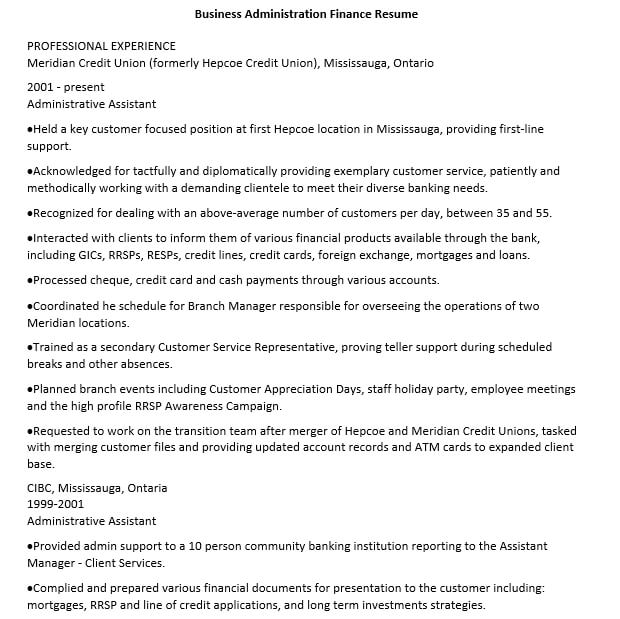 Resume Example for Corporate Finance
This is the resume template for corporate finance. It should help you making a good resume all the time, and for free of course.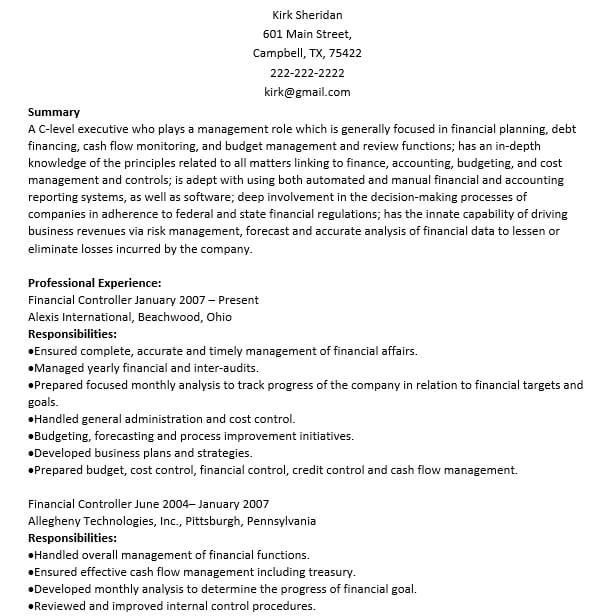 Resume Example for Entry Level Finance
This is the resume for entry level or new finance officers. Start your career well by downloading the right template and example.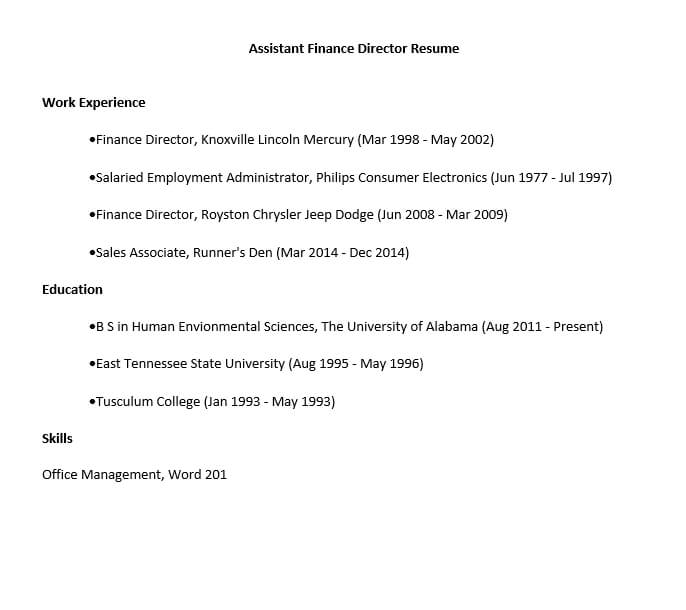 Resume Example for Junior Finance
This is the finance resume for junior finance. Even when you are newbie, your resume must impress the recruiter. This is why the templates and examples are pretty much needed at all time.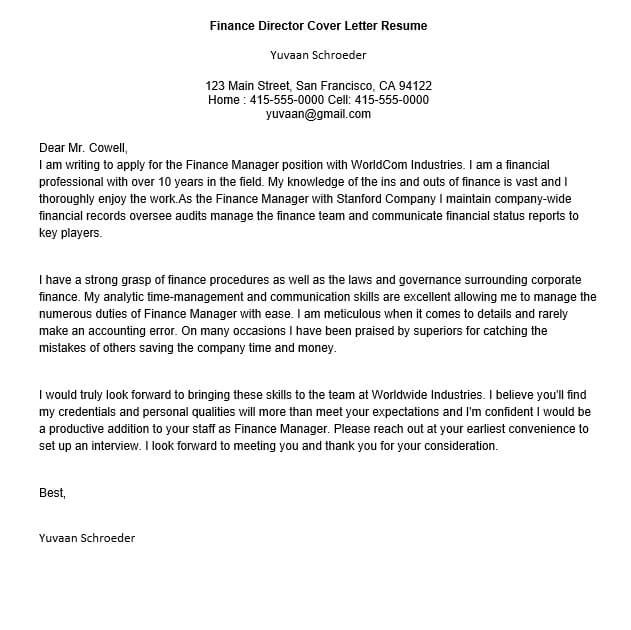 Resume Example for MBA Finance
An MBA in finance surely needs to write a proper finance resume as expected. Use the templates and examples to avoid making any mistakes while writing the resume.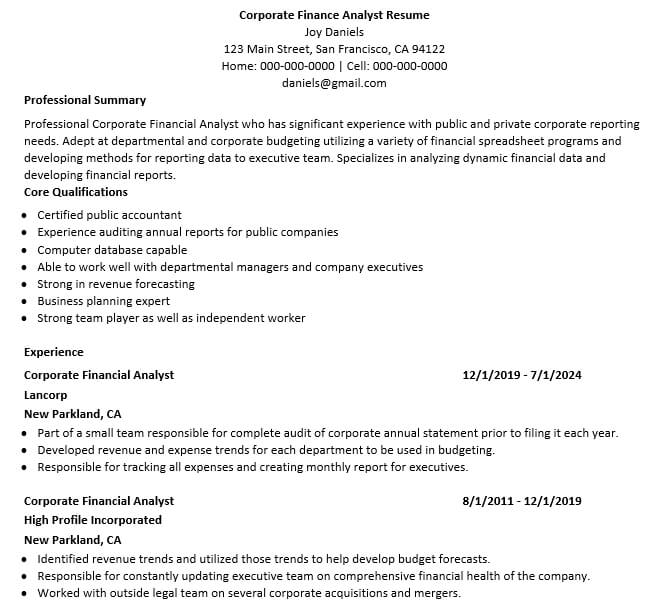 Resume Example for Sales Finance
If you are using finance resume to apply a job as sales in finance department, this is the best example you can use. Just use it for free, and you can download the templates all right now.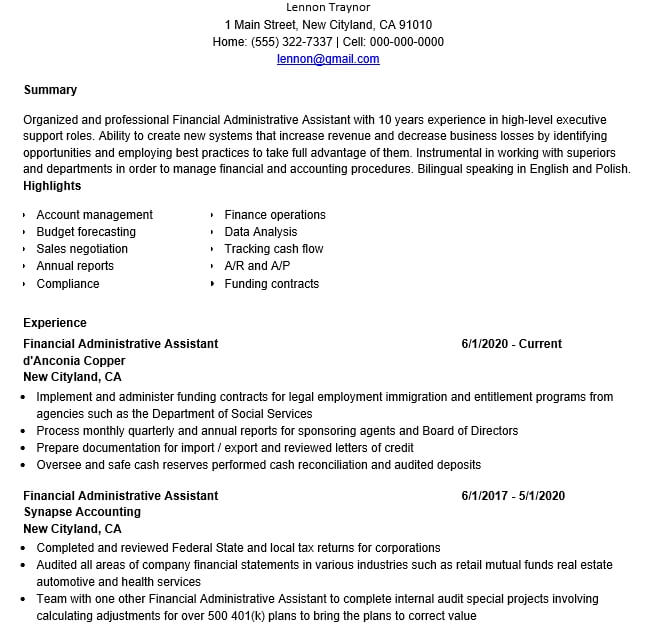 Resume Example for Student Finance
This is the finance resume for student. As we know, students also need resume when they have to take some internships. This is the example that they can use all the time.