Free Download of Librarian Resume for Bookworms
Great news for you bookworms, now you can earn some money while still doing your favorite hobby: reading the books. In this article, you can find librarian resume examples to download and follow.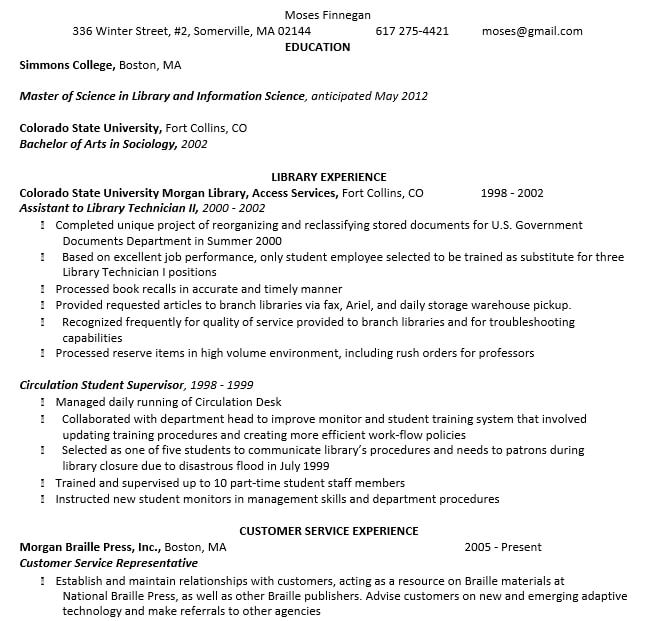 If you are a passionate geek person who loves to read in a calm and quiet environment, you should try to be a librarian. This job will enable you to enjoy your most favorite hobby and still get some money. To apply for this job, here is the example of resume.
Librarian Resume Template Example
Here is the sample of librarian resume that you can look at and easily follow:
Personal Info
Name                : Kayla Court
Address            : 26 Eastminster Road, Missouri
Phone               : 837-473-8373
Email                : kayla.court@live.com
LinkedIn            : linkedin.com/in/kaylacourt
Instagram          : instagram.com/kaylacourt
Twitter               : twitter.com/kaylacourt
Personal Summary
A highly passionate librarian who seek to fill the librarian position in the St. Maria Public Library.
Great in managing assistants and fast at lending process services.
A forward thinker, well-presented, well-mannered, and creative librarian with more than 3 years of experience as a librarian.
Personal Skills
Writing
Well-organized
Friendly
Pay attention to details
Problem-solving
Efficient working
Microsoft Office Suite
Patience
Calm
Relationship building
Efficient
Language: English, Korean, Chinese, and Russian
Educational Background
Master of Arts (2015 – 2017)
The University of Missouri
Bachelor of Arts (2010 – 2014)
The Eastminster College
Work Experience
Public Librarian (2019 – Present)
Missouri Public Library
Processing the loans and patrons transactions to the other libraries
Collaborating with organizations and communities to promote the library-use
Managing the assistants and junior librarians to perform the library operations with both methods: digital and physical methods
Managing the books in the library, replacing the most unused books with other books
Training the junior librarians and the assistants to perform the library operations
Managing the checking out and in of the books in the library
Researching, creating, and performing the library programs
File Clerk (2017 – 2019)
Eastminster Acres
Managing the distribution of the material stocks
Creating the catalog system to track the material stocks and the inventory
Stocking and managing the books in the library
Tips to Write Librarian Resume
Just like any other resume, you need several tips to make your own librarian resume more interesting. Here they are:
Start with your cool resume objective
The impressive objective will make your resume more eye-catching. You can write your remarkable skills and professional experiences at first then continue to tell about your career goal that's suitable for the position or job that you are seeking.
Highlight your work experience
Yes, a great work experience section can also make your resume more valued. List your professional experiences in reversed mode, complete it with the period of working, as well as the duties that you have done in every experience.
Add your librarian skills
The last tip to make the librarian resume more impressive is adding your librarian skills. These surely can make your profile more stand out
People Also Ask
How do I describe a librarian on my resume?
Librarian is another popular job position that almost everyone loves it. The best way to describe librarian resume is to show your librarian duties and skills , such as maintaining the books and stocks, maintaining resources for the community, collaborating with the other libraries or institutions, offering helpful pieces of information to the guests or readers, organizing the library events, budgeting the library finances, and coordinating and performing the library services.
What skills does a librarian need?
A librarian is an essential element of a library, so he/she needs to have these traits below:
Persuasive skills
Creativity
Technology skills
Communication skills
Relationship building
Curiosity
Interpersonal skills
Research skills
Problem solving
Analytical skills
How do you write a cover letter for a librarian?
A cover letter is the important part of resume since this is the first thing that the recruiters see and learn. Make sure to include your relevant skills, relevant references, relevant educational background, relevant work experiences, and relevant achievements in cover letter. You can't write too long or too much useless information in cover letter because your resume will be thrown away immediately if you do that.
Variety of Librarian Resume Template
Now, you can easily choose and use librarian resume templates based on your specializations from the examples below.
Resume Template for Public Librarian
Just download and use this public librarian resume template to guide you writes your own resume. Of course, you can try to apply for related position if you want to.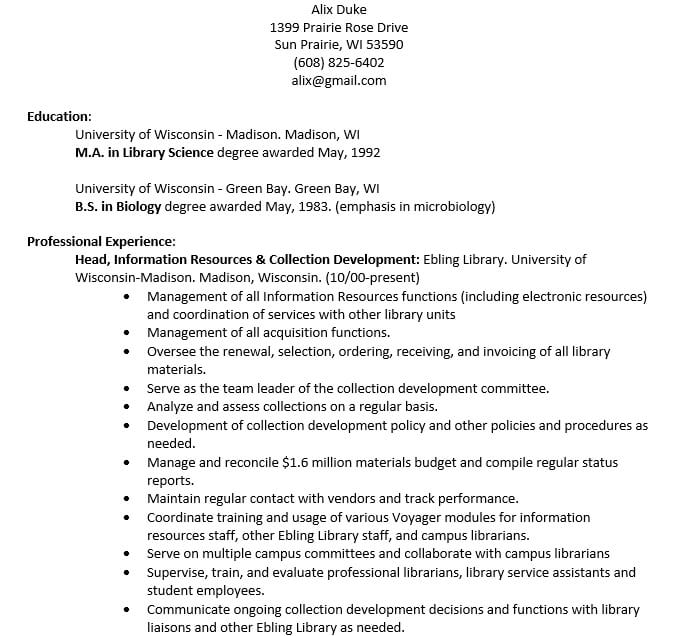 Template for Professional Librarian Resume
The professional librarian resume is a perfect choice for you who have so many experiences in this field. List all the experiences before putting in your relevant hobbies and interests.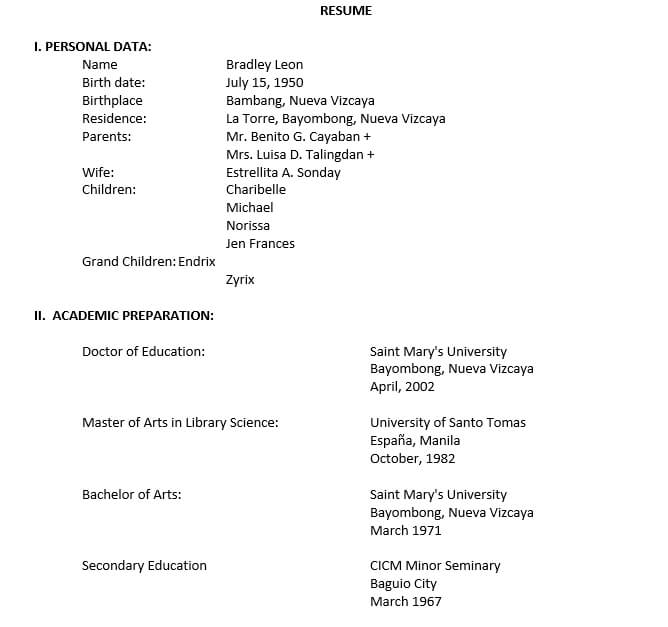 Template for Assistant Librarian Resume
If you love to read some books and eager to try to be a librarian, download this template for assistant librarian resume. Of course, this template will help you on how to make an amazing assistant librarian resume.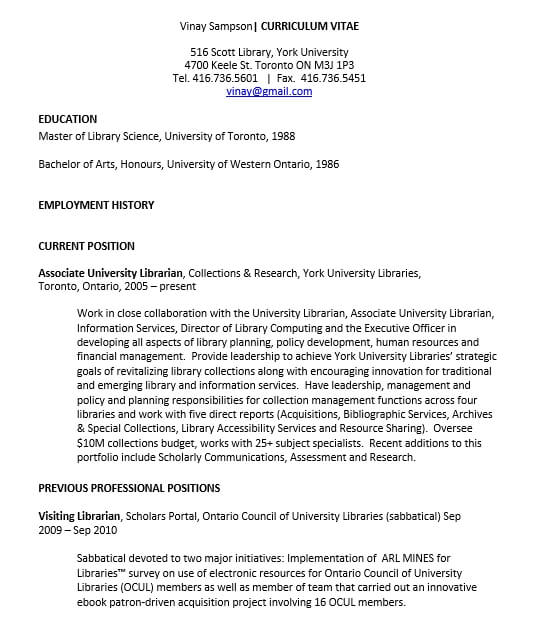 The College Student Librarian Resume
This resume template is similar to the graduate student resume template, except in this template you will need to include your research experience, presentation, papers, and honors & awards that you have got while in your college years.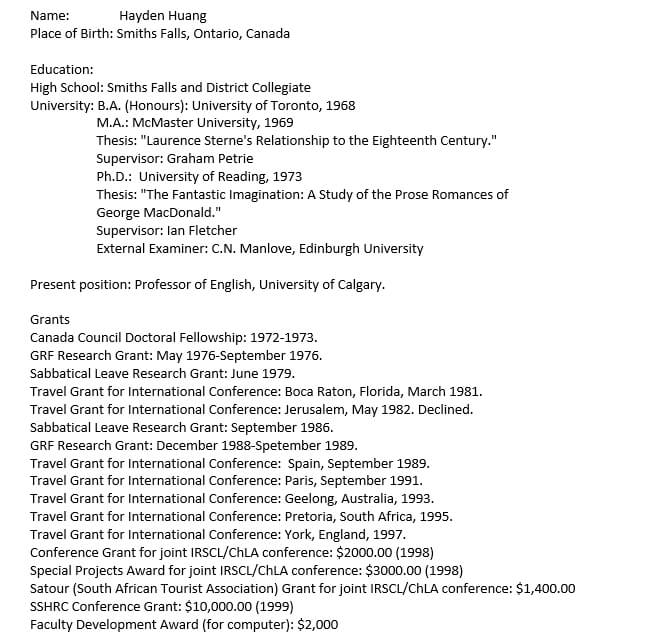 Medical Student Librarian Resume
Just like the law student librarian resume template, the medical resume template will enable you to apply for a librarian position although you are not studying the relevant studies. Yes, of course, you can be a librarian even though you are a medical student. Download and fill this template to guide you write the remarkable resume.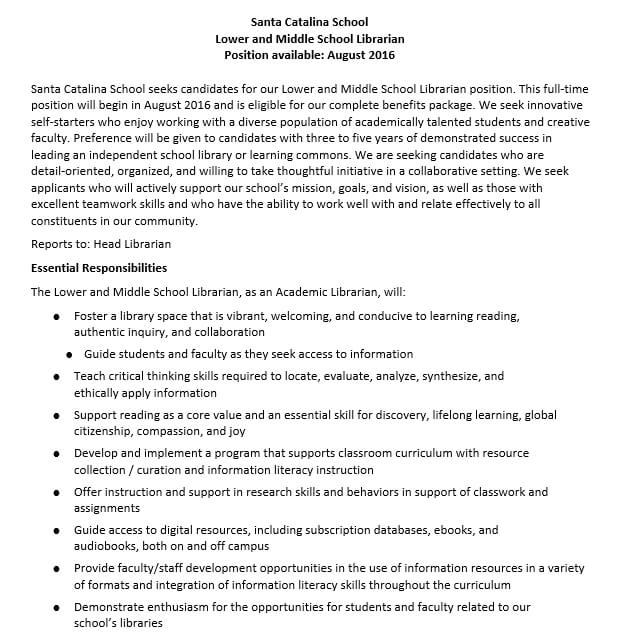 The School Librarian Resume Template
If you want to be a librarian in the schools, try to follow the guide on this resume template. Surely, it will help you to write your librarian resume effectively.