A Restaurant Catalog to Catch Your Customers' Attention
If you're opening a restaurant, you must be trying out everything to promote it. One of the most effective media is a catalog. The catalog can be used to show off your best dishes and to be given to any potential customers. Don't you have the skills in creating a catalog? You do not have to be anxious because this article may help you to do so. Here are some useful guidelines and templates to design an appetizing and classy restaurant catalog to suit your business need.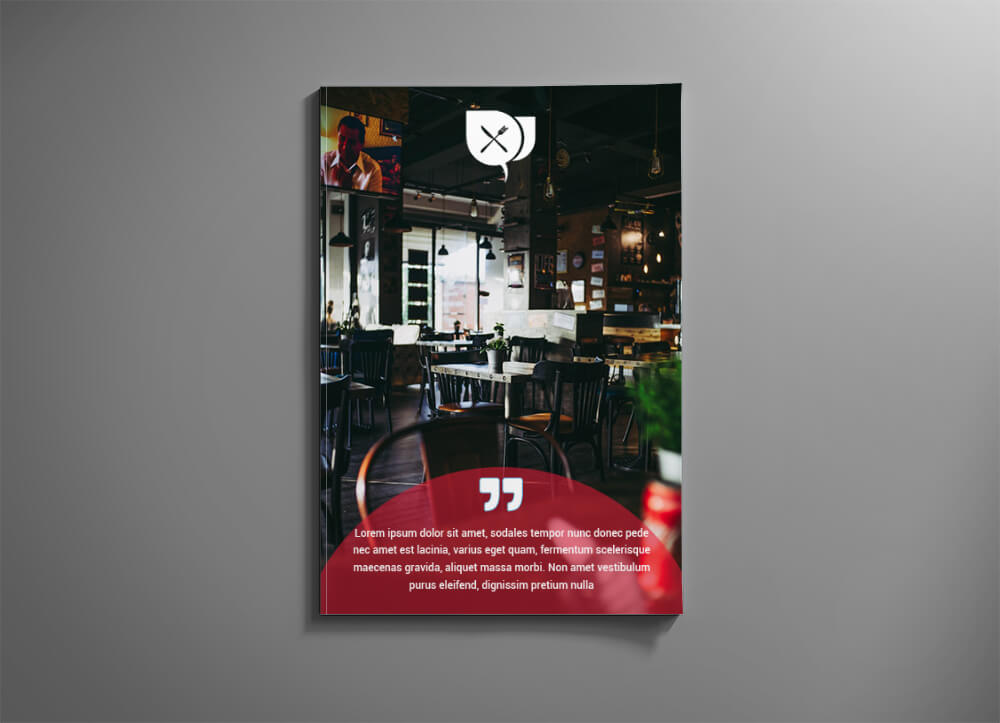 Steps to Create a Restaurant Catalog
There are some steps for you to do in creating the perfect catalog for your restaurant.
Make a List of Your Dishes
Firstly, you must make a list of dishes offered in your restaurant. Don't forget to classify them according to their types, such as pasta, seafood, pizza, juice, wine, etc.
Take Pictures with the Highest Quality
Secondly, make sure to take pictures of the dishes with the highest quality. You may take those pictures on your own or ask for a professional's help. This is the most essential part of attracting customers to order their favorite dishes as soon as possible.
Write the Dishes Short Descriptions
Thirdly, you need to include the short descriptions of the dishes. These descriptions will help the customers understand the main ingredients and cooking method applied for each dish. Don't forget to include the price as well since customers do not want to play a guessing game.
Organize the Catalog Content
Fourthly, you need to organize the content which will be displayed in the catalog. Make sure to place the dishes according to their types on each page. This is going to help the customers to find what they want more easily.
Create the Front and Back Cover
Fifthly, you must create the attractive front and back cover of your catalog. Make sure to add special offers or discounts to catch customers' attention at first glance.
Guidelines to Design PSD Restaurant Catalog
Some guidelines in designing an appealing restaurant catalog are stated below.
Choose the best color scheme and high-quality images that represent your restaurant.
Choose one to three readable font styles. Adjust the sizes and colors to highlight each dish you're offering.
Place full-colored images and also set the resolution to 300 dpi.
Design Ideas of PSD Restaurant Catalog
There are some design ideas for the restaurant catalog for you. All of them are in PSD format and also easily customizable. Do not forget that the best catalog you have created must be printed out. You may print it out by yourself or call a professional to have the best quality result. Search for a printer with the best quality if you would like to print it on your own.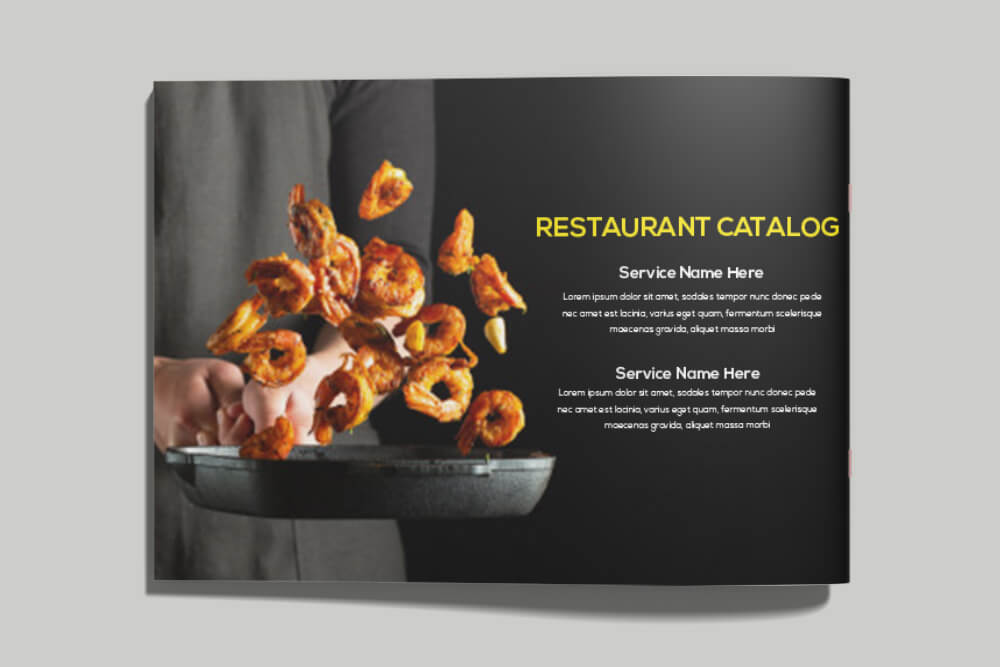 Design Templates of PSD Restaurant Catalog
Of course, you can choose any design templates for the restaurant catalog. Listing your best dishes and promoting the restaurant is never impossible to do with these templates help.