Retail Assistant Manager Resume Examples and Several Tips to Write the Resume
Crafting a powerful retail assistant manager resume is a crucial step you will need to pass in the job application process. However, before you begin writing your resume, be sure to review the job requirements and underline the skills required to be eligible for the job.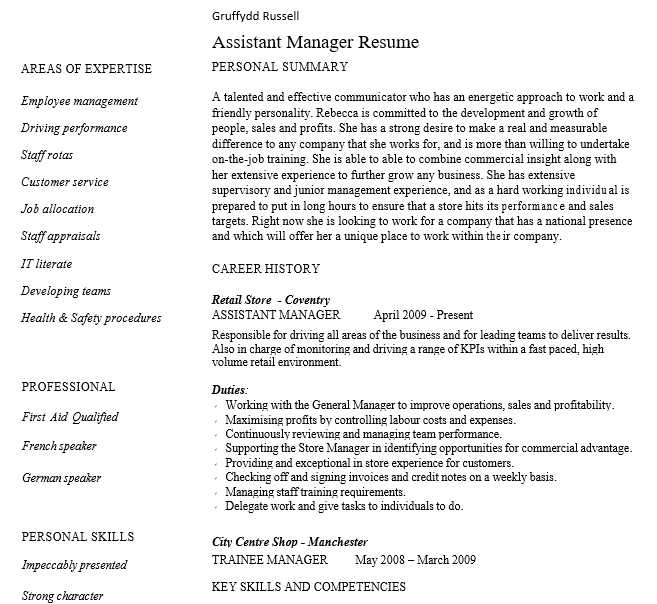 By reviewing the job post, you will know what you must include and emphasize in your resume. The following sample of retail assistant manager resume, templates, and writing guidance enables you to have a resume that effectively shows your credentials and expertise as an assistant to retail manager.
Resume Sample for Retail Assistant Manager Jobs
Looking for resume ideas? See the following sample of retail assistant manager resume.
Jenny Daniels
Address            : Seattle, WA 98118
Phone               : 361-321-3241
Email                : jendaniels@mail.com
Career Summary
Dedicated, detail-oriented retail assistant manager with over 4 years of expertise in supporting the retail manager with management operations on daily basis, developing store timetables for crew stores, and executing new advertising campaigns to enhance the patronage of customers.
Professional Experience
Retail Assistant Manager, July 2019 – Present
Cloud Store, Seattle, WA
Maintain store stock levels to make sure that each good is always accessible.
Perform crew store reviews in order to acknowledge productivity and to resolve staff performance issues, where required.
Directed a new advertising campaign for a wholesale, which resulted in an approximately 65% increase in total revenue.
Maintains strong team chemistry through supervising and motivating crew stores on a regular basis.
Retail Sales Associate, July 2015 – July 2019
The Flow, Seattle, WA
Welcomed customers while also providing excellent store customer service.
Assisted with transactions and made sure the balance of the drawer on daily basis.
Reported the trends of the store customers to the manager in order to help develop advertising campaigns, which resulted in a 20% increase in profit and sales.
Education
The University of Washington, Seattle, WA 
Bachelor's Degree in Business Management, February 2015
Skills
Skilled in operating Microsoft Office Suite (Word, PowerPoint, Excel, Outlook)
Strong management skills
Fluent in English and Arabic
 How to Make Retail Assistant Manager Resume
Structure the layout of your resume using a reverse-chronological format, font size between 14 to 16pt for the headers and 12pt for the remaining text.
At the top of the page, write your first and last name, residential address, phone number, and email. You may as well add a portfolio or LinkedIn account to improve your value.
Provide a brief, clear summary of how long you have been in the industry. Also, provide the best capabilities and accomplishments you obtained at work under the work history section in your retail assistant manager resume.
Add the company's name, your position, and the dates. Also, mention your qualifications and responsibilities as well as achievements which you can highlight using numerical values.
List the qualifications of your education by mentioning the institution name, the degree of your education, and the year you completed it.
People Also Ask
How to highlight your retail assistant manager skills in a resume?
It's not sufficient to use adjectives to describe your skills. Instead, use powerful action words to demonstrate how you provide supports to the retail manager.
Employ numerical values when adding specific accomplishments to your retail assistant manager resume.
Show that you are an exceptional assistant manager by discussing the success of the crew store.
What should a retail assistant manager include on a resume?
Personal details are the most crucial entry in any resume, including a retail assistant manager resume. It's also essential to ensure each of your personal information is correct.
The second necessary entry is a resume opening in the form of a career objective or summary. So, craft this part as effective as possible since it's the first section the recruiters will look.
You should also mention your previous jobs along with your strengths. Last but not least, mention your education and strong skills that can elevate your resume.
What are the common errors in writing a resume for retail assistant manager jobs?
Bad grammar and spelling errors. These kinds of mistakes may outweigh your resume.
Mentioning too many work duties rather than the essential things you accomplished.
Designing a retail assistant manager resume with a poor layout.
Your resume is too long.
You are unable to prove the information you provide.
Types of Resume Templates for Retail Assistant Manager Jobs
Whenever you are considering a new job, it's a necessity to update your resume, including when you plan to apply for a retail assistant manager position. To ensure the relevance of your resume, you may utilize the pre-made resume templates below.
Standard Resume for Retail Assistant Manager
This standard resume template includes a layout that is ready to use and print out, allowing the hiring manager to take you into consideration for the next process of recruitment. You may use the basic fonts that come with this template and begin filling it up with your own details.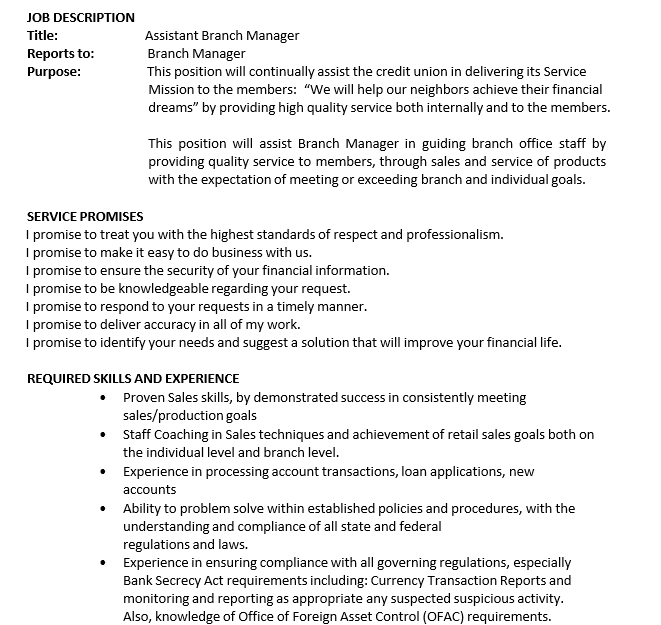 Printable Resume for Retail Assistant Manager
Don't know how to make a good resume? Why don't you quickly download this retail assistant manager resume template to your device and get to feel the hassle-free experience of customizing the template since this ready-made resume layout is convenient and compatible with any editing program?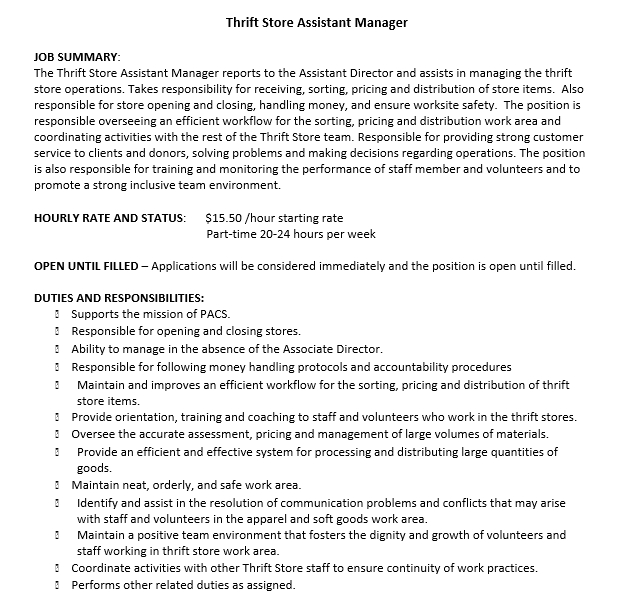 Simple Resume for Retail Assistant Manager
This simple resume template supports any type of smartphone and can be downloaded at any moment. Simply download this convenient template, make any changes you think necessary, and you will have an ideal resume for the retail assistant manager jobs in no time.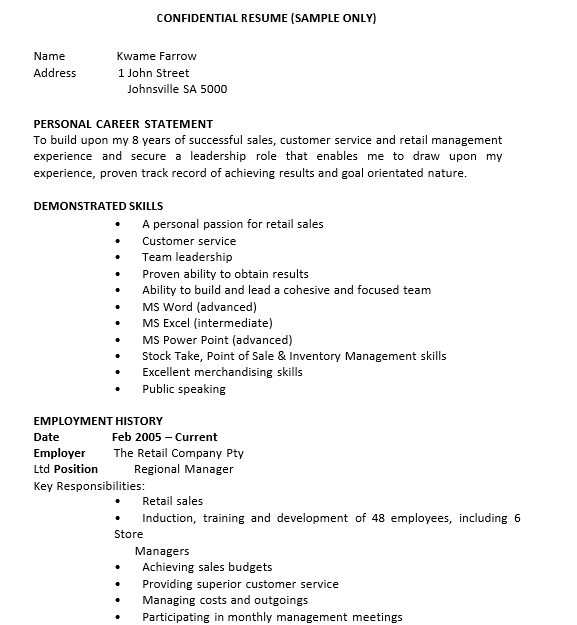 Basic Resume Template for Retail Assistant Manager
If you have been looking for a pre-made retail assistant manager resume, this template is an excellent option to start. It's a kind of template that is relatively easy to work with, thanks to its versatility which includes standard types of fonts and subheadings that novices can easily understand.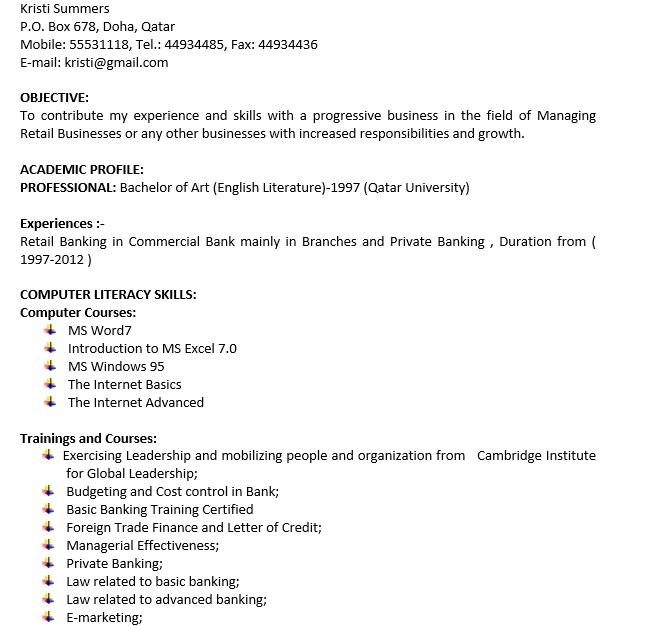 Resume Sample for Retail Assistant Branch Manager
It's aa handy resume for those who are considering the position of retail assistant branch manager. It comes with an easy-to-modify layout that you can utilize to develop a resume. The best thing about this resume template is that every single element is customizable.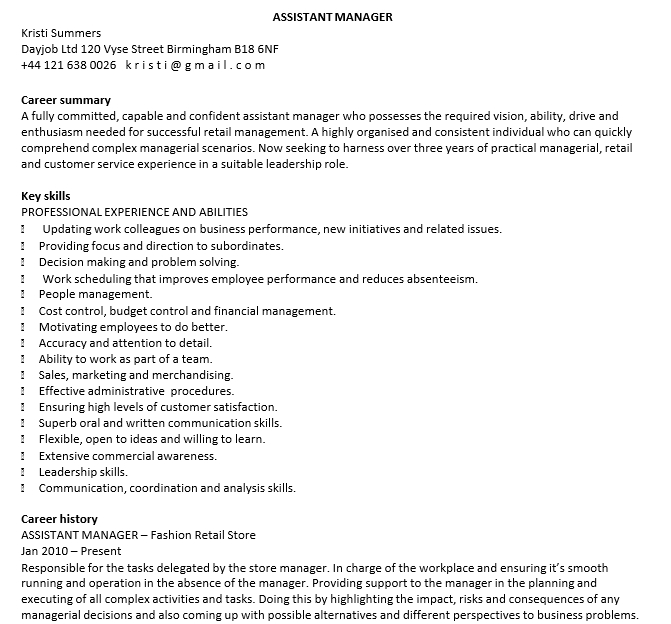 Why do you have to spend a considerable amount of time to create a resume when you can obtain one ready-made retail assistant manager resume mentioned above? Download the one that suits the job descriptions and refers to the guidelines when customizing the resume template.