The Guideline and Examples of Professional Sales Resume Template
Take a look at the samples of the professional sales resume template to make it easier in writing the best professional sales resume. In the competitive world, you need to have an exceptional resume besides the skills and achievements in any field job.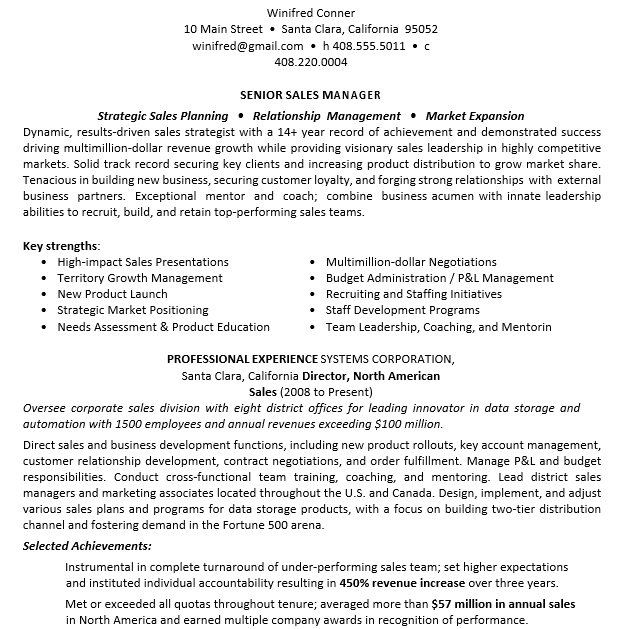 Are you a fresh graduate who wants to start professional career in the real world? You should try to apply for a sales position job. This job holds an important role of every type of company in the world, starting from the retailing field to the production job.
Sample of Medical Sales Resume
If you are still confused about what is the best resume you can write, see the professional sales resume template below.
June West
Professional Medical Sales
Contact Details
Address: 16 Callahan Avenue, New York City, NY 28181
Phone   : 172 0999 1726
Email    : june.west@live.com
Resume Objective
A highly self-motivated medical consultant offering excellent marketing and sales skills with remarkable 7 years of experience in the same field.
Experience in leading the medical consulting team in the best growing medical company in town.
Continuously providing the excellent sales results of the company: 132% quota in 2018, 109% quota in 2017, 156% quota in 2016, and succeed in making the company be the best national company with the highest sales rank.
Medical Sales Skills
Performance management
Consultative sales skills
Strategic marketing
Budgeting
Sales technique and programs
Product adoption
Sales management
Business development
Public speaking
Account acquisition
Key Skills
Communication
Effective reporting
Patience
Persistent
Attention to details
Time management
Persuasive skills
Negotiation
Relationship building
Presentation skills
Working Experience
Regional Medical Consultant (2015 – Present)
Green Hill Med Inc., New York City, New York
Improving the individual quota every month to make their performances raise 40% of the time
Planning and conducting the new and innovative sales protocols and programs
Providing the training for the junior medical consultant team with the educative lessons and prospective project plans
Making sure only the best services are provided by the company for all the clients and customers
District Sales Staff (2013 – 2015)
Green Hill Med Inc., New York City, New York
Raising 65% territory growth since being the district sales staff of the company
Generating the highest revenue and quarterly growth of the company until 265% quota; the best sales company among other companies in the country
Managing the marketing, sales, and consulting in the territory with more than 750 clients
Maintaining the customer's satisfaction ratio of 4.8/5 that reached the company's targets of 4.1/5
Education
Bachelor of Arts (2009 – 2013)
Major: Communication
University of Texas, TX
Tips on Making Sales Resume
Having the best professional sales resume template won't be strong enough if you don't know the tips in making a unique resume. Check the tips below:
Know your focus
When applying for a job, you need to know your target to make it easier creating a professionally focused resume.
Choose the suitable layout design
Not every layout design is suitable for the job you are applying for. Select the best one to make your resume catchier among other candidates.
Be well-organized
Being a sales means you can't be a clumsy person. You need to be well-organized, and it is seen in your resume. So, make sure you don't make any mistakes, such as grammar or spelling errors.
Do not lie
Be honest in making the resume and be confident with any of you skills or experience. It will make you troubled later when you get into the interview section if you manipulate the information.
People Also Ask
What should you put on your sales resume?
You need to include your sales skills, such as:
Sales forecasting
Time management
Closing sales
Product knowledge
Organizational skills
Client retention
Written communication, as well as verbal communication
Client acquisition
Self-motivated
How do you write an excellent sales resume?
To make the ideal professional sales resume, do the following things:
Make sure you have the complete sections of professional experience, skills, and educational background
Make sure to have only one-page length, especially if your working experience is less than 7 years
You can additionally include these sections: interests section, previous project sections, and profile summary section.
How do I show my professionalism on my resume?
The best way to show your professionalism in the professional sales resume template is by adding some soft skills, including:
Teamwork skills
Integrity
Organizational skills
Respect
Great attitude
Punctuality
Emotional intelligence
Efficiency
Few Types of Sales Resume Template
The last thing to do in making sales resume is by selecting from the following professional sales resume template samples according to your focus.
Sales Bank Resume
Select the bank professional sales resume template if you are currently looking for any bank sales position. This template is divided into many important elements, starting from the career objective, professional working experiences, to the awards and achievement section.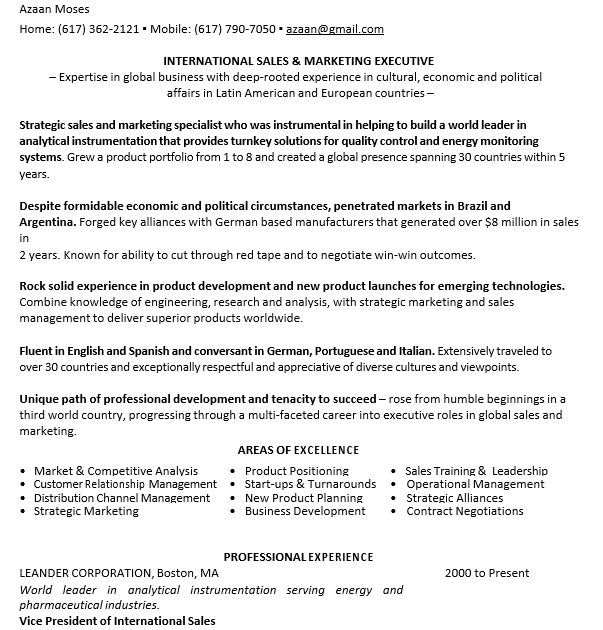 Marketing Executive Sales Resume
If you are a person with excellent skills in persuasive selling communication, try to be a marketing executive and follow this professional sales resume template. As additional value, add the areas of excellence section in this template.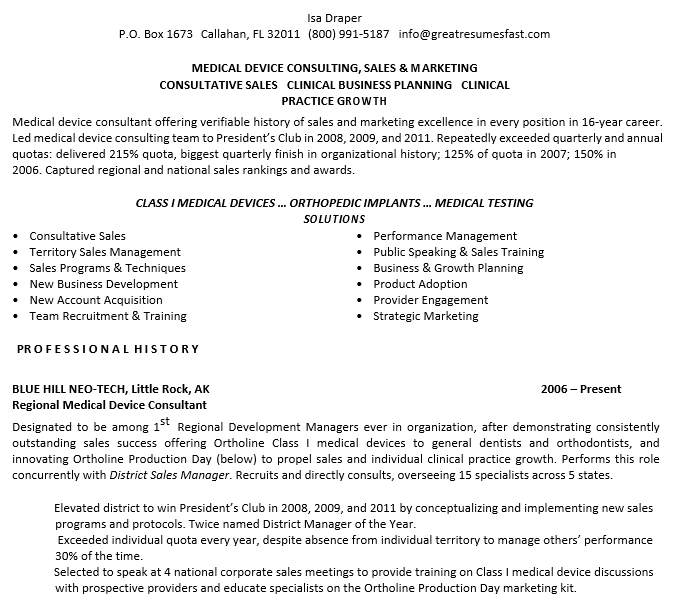 Retailing Entry-Level Sales Resume
You can confidently choose the retailing entry-level professional sales resume template if you just recent graduates from school, college, or university. Don't have any working experience yet? Worry no more as you can easily spotlight your other strength, such as academic achievements and volunteering experience.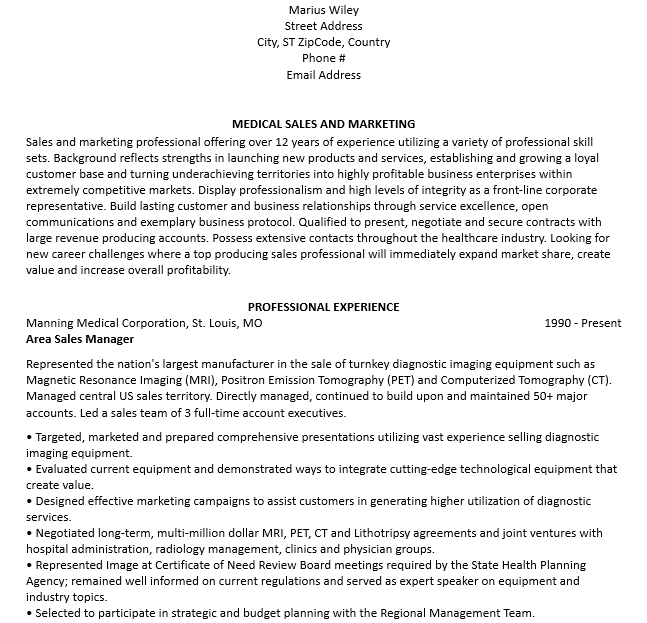 Pharmaceutical Entry-Level Sales Resume
Do you want to pursue career in the pharmaceutical field but still confused about how to start? Why don't you try to be pharmaceutical sales and use this professional sales resume template? It will help you to have the relevant working experience that you need in making the resume.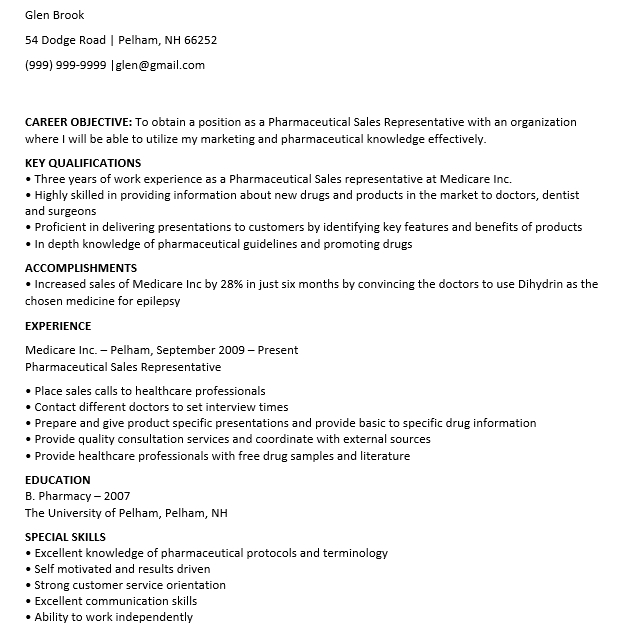 Director Sales Resume
Use the director professional sales resume template if you have remarkable working experience in being professional sales. Make sure to complete all required information in every section of this template.