How to Write a Good Software Engineer Resume
A good software engineer resume is often needed when you have to write resume, and you are working as software engineer. Even when you are so good at computing, writing a good resume is sometimes very tricky, especially when you have no clue about what to write on that resume.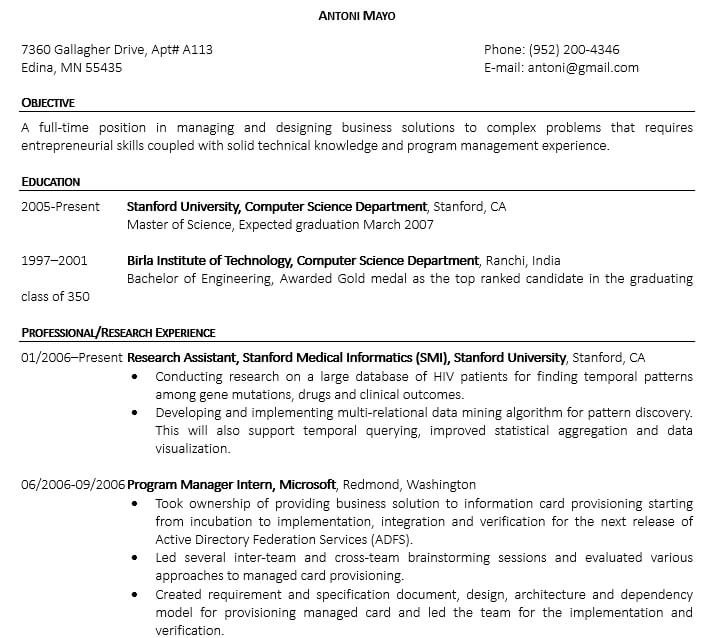 To help you out, there will be plenty of examples. They are all downloadable for free, so you should be able to use any of them with ease. Download them and start using the templates to write your own resume without any hassles. Here are the explanations, as well as the samples.
Software Engineer Resume Example
Laurence Oscar
Email: oscarlaurence@mail.com
Phone: 28719-3817
Address: 37 Thomas, Paul Ville, Jacksonville 2816
Summary
A software engineering graduate who is looking for the chance to work in international company and developing software and programming.
Capable in working in team and great in programming, structured thinking and coding.
Capable in operating computer, Microsoft Office and tools at coding department.
History of Education
Hubert High School, Graduated 2012, GPA 3.6
Kellan Lord University, Bachelor of Computer Science, Graduated 2016, GPA 3.7
University of North Johnson Shire, Master of Computer Science, Graduated 2018, GPA 3.8
Experience
2018-2019, Nollan Computer
Position: Software Engineering
Played key role in designing the application "Snap and Take" and provided error analysis, future designing and make reports for the updates and developing of the app and other apps as well.
2019-Ongoing, Computer Department of Johnson Shire Government
Position: Software Engineering
Using GUI Interface to provide functions in many government-based applications for people.
Adding features and configurations to a lot of apps and keeping updates and upgrades for many software.
Skills and Abilities
Programming Skill and coding
Software Development
Logical and Structured Thinking
Software testing
Problem Solving
Object-Oriented Design
Debugging
Language Skill
English, Advanced
French, Advanced
Mandarin, Intermediate
How to Write Software Engineer Resume?
To write a good resume for this type of career, you should be able to do that by following these steps. Remember that most of the time, people do not write their own resume right from the start. They use the help of templates, and that's why it is included here.
Download the software engineer resume template according to your need
Check the template to see the parts of it and fill in the part with your data and experience
Highlight on the working experience and skills you have that related to software engineering
Recheck the document and see if anything is already written there.
Save and print and document
People Also Ask
How do you list software engineer skills on a resume?
The skill is like the most important part in any resume, especially the technical one like resume for software engineer. So, you have to put your skills on the software engineer resume or any CV you make. The way to make the list of the skill is to divide them into several parts.
They are including the skill for computing, skill for programming and skill for foreign language. They are all important to help people working properly in the industry like software engineering so those skills must be placed inside the CV and obviously highlighted.
How do I write a CV for a software developer?
The key here is to use software engineer resume template. The templates are needed so that you do not have to worry about what goes in the resume and instead, you just have to fill the template with ease. It is very easy to do and everyone is going to be capable in using the templates for free.
How can a senior software engineer write a resume?
Even when you are a senior one, you still have to write a good software engineer resume. As you are a senior, your working experience must be plenty. Write them all in details and show people what you can do in the job. It should show your high experience.
Resume Template for Software Engineer
For you who look for the software engineer resume example with the correct format, just download this one. It is free and you should be able to edit it with ease.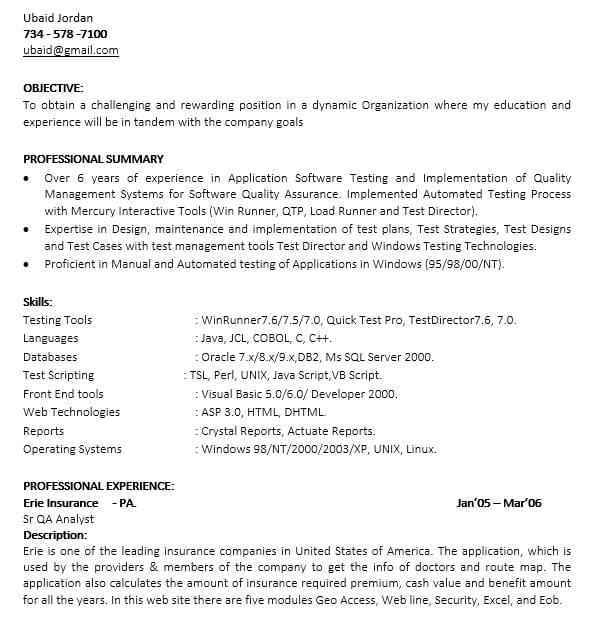 Example of Template for Computer Software Engineer
Get your dream job of computer engineering by using this template of resume. It shows off your skill and experience in that document.
Certified Software Engineer CV and Resume Template
Are your certified? If you are, use this template to show that you are indeed possessing certification, and you are capable in doing the job perfectly.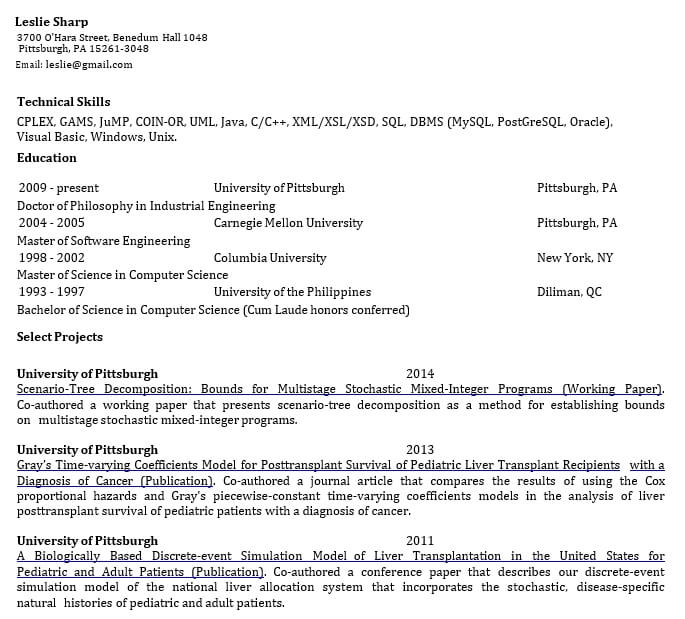 Free Resume Template for Software Engineer with Cover Letter
Do you need resume with cover letter? If you do, you can get the examples. It is the perfect software engineer resume completed by cover letter.
Resume Template for Fresher Software Engineer
Do you graduating just now and want to get some experience? This is the resume template to use. You should be able to write a good resume using the correct guidance like this one.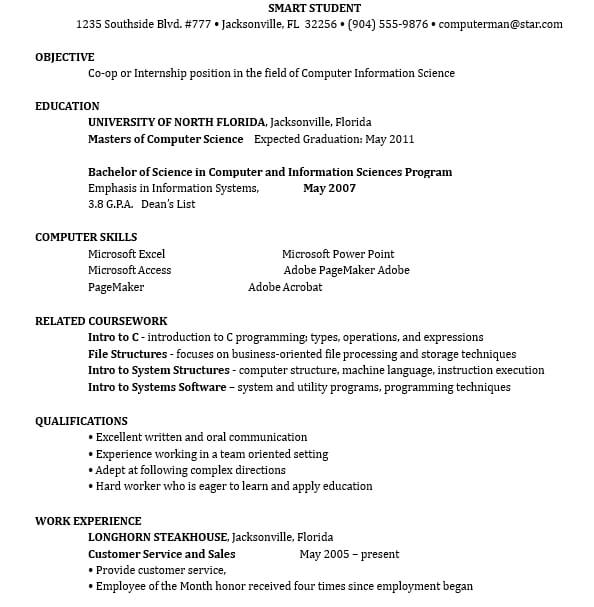 Basic Software Engineer Tester Resume
This is the most basic software engineer resume for tester. Use this one to create a good resume and please whoever reading the document at the end.
Resume Example for Tester Software Engineer
This is the resume for those working as software tester. This is going to show off your experience in doing the testing throughout the years.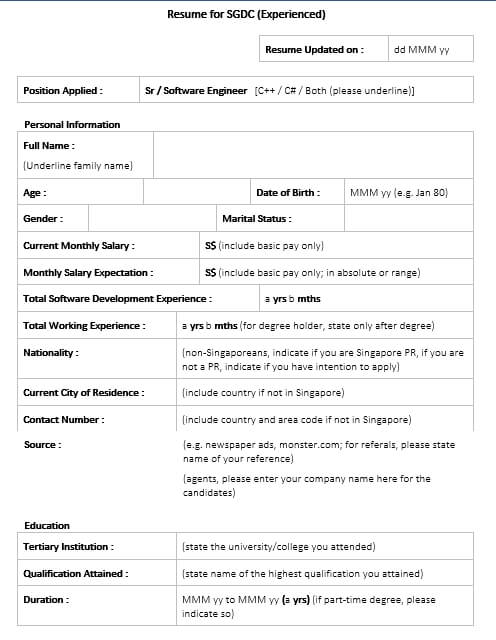 Resume for Software Engineer Internship
Are you looking for software engineer resume for internship? This is the one you need. You can get the internship job with ease if your resume is well-written like this.
Resume for Senior Software Engineer Template
Do not take the resume for granted, even when you are senior. Use this template to write a good document and apply for the job easily.
Free Resume Download for Software Engineer with Experience
When you already have experience, it does not mean you can take the software engineer resume for granted. This is the resume template to use when you want to make a correct one.