Free Best Teacher Resume Example and Templates to Download
The demand for qualified teachers is always growing and it is highest now than ever. Experts even project that by 2025; there will be 100,000 positions of teaching available. In order to compete in this tight field, you need to build an impressive and stand out resume. Looking at teacher resume example online can be really helpful to land an occupation in the education area.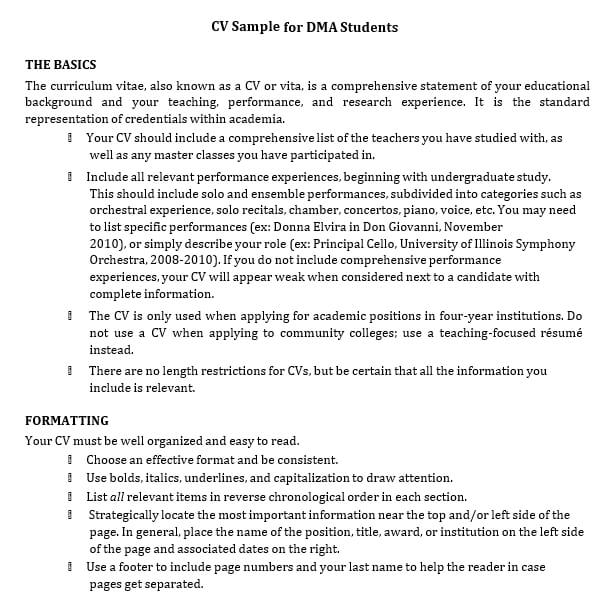 Below, you will get to see and review teacher resume example and template documents that can give you inspirations and ideas to create your own. You can also find some writing tips, along with questions and answers related to resume for teaching jobs.
Example of Teacher Resume
Margaret Johnson
1564 Maud Street
Philadelphia, Delaware 19146
302-803-7550
margaret.johnson@abcmail.com
Qualification Summary
Pre-school teacher with skills, educational background, and experience for seven years to teach pre-kindergarten school.
Love to learn new things, strong organizational ability, capable to work well, and communicate effectively and functionally with children, parents, and co-workers.
Key skills
Hardworking
Patience
Organized
Detail-oriented
Leadership and teamwork
Conflict resolution
Professional Experience
Appletree Academy, Philadelphia, Delaware.
Teacher (June 2014—Present)
Responsible to handle class with 15 students in the age 3 to 4 years old; plan school activities that can stimulate motor skills, social skills, and language skills growth; communicate with children's parents regularly through teacher-parent meetings, phone conversations, and yearly assessments.
Education and Credentials
University of Delaware, Newark, DE
Master of in Early Childhood Education, expected June 2021
Community College of Philadelphia, Philadelphia, DE
Bachelor of Education, 2008
Notable accomplishment:
Assessed and evaluated teaching strategies for two children that have learning disorders who are undergoing treatment, in order to comply to their special needs.
Certifications
Early childhood education certification
Tips to Write Teacher Resume
Consider creating a more organized and modern-looking resume then making it more appealing. It's not necessary to go overboard with the design, because you need to prioritize the resume's readability.
Make sure you put most crucial information on the top part of the resume. For example, you may want to purposefully highlight your, experience, and achievements more than your skills and bring attention to it by using formatting.
Be specific in listing your skills and experience. Use bullet points, but don't make the substance so generic because otherwise you may not be able to stand out from other applicants.
People Also Ask
How do I write a resume for a teaching job?
You have to make sure that you build a resume that's tailored to the exact job position that you apply for in the field of teaching. It is also important to focus on an aspect of the resume according to your qualification that's suitable for the specific requirement in the job advertisement.
What is the best resume format for teachers?
It's entirely depends on your qualifications. For example, if you are an entry-level teacher, look up at teacher resume example that highlight your education and skills instead of experience.
How many pages should a teacher resume?
In general, a good resume length is comprised of one to two pages. It might develop into three if you have lots of professional accomplishment or publication, but it is the best to keep the resume brief and concise.
Professional Resume Template for Teacher Job Position
Are you searching for professionally written and formatted teacher resume example? Here's a template that can show you how to properly build an impressive one.
Free Customizable Teacher Resume Template
As job applicant, you want to create a stand out resume document. This free template resume for teacher will be guidance on how to make an A+ document.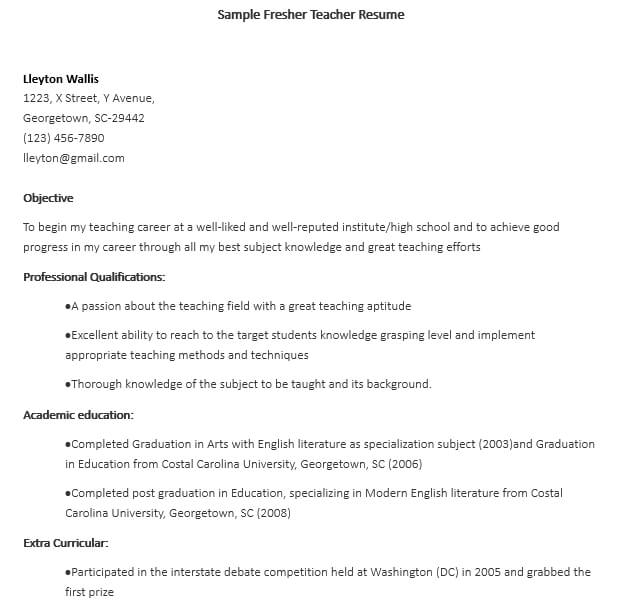 Best Template of Teacher Resume to Download
It's not easy to land a job position in education field. Still, you need to begin from somewhere, and this resume template can help you to get started at building a resume that get you noticed by the hiring person.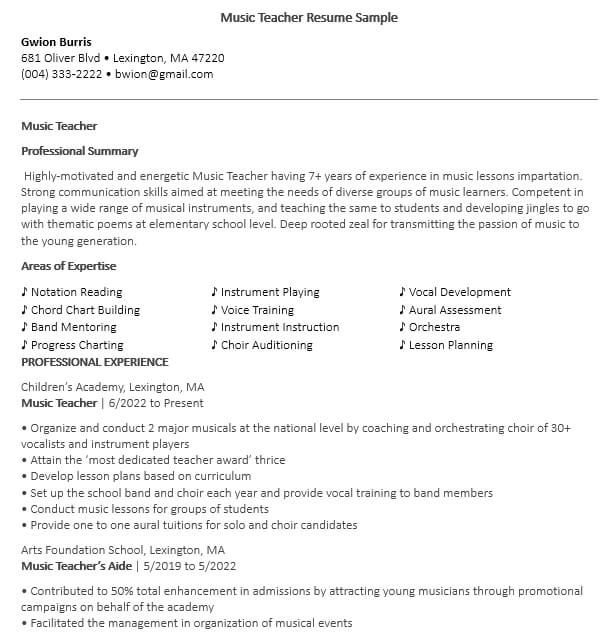 Job-winning Teacher Resume Template for Free
In this competitive age, job seekers need to plan their resume well. Here's a teacher resume example that walk you through the construction of perfect job application document.
Simple and Minimalist Template of Teacher Resume Document
A well-designed resume is important, but so does its readability. This easy-to-read template could assist you by providing balanced format and well-structured layout.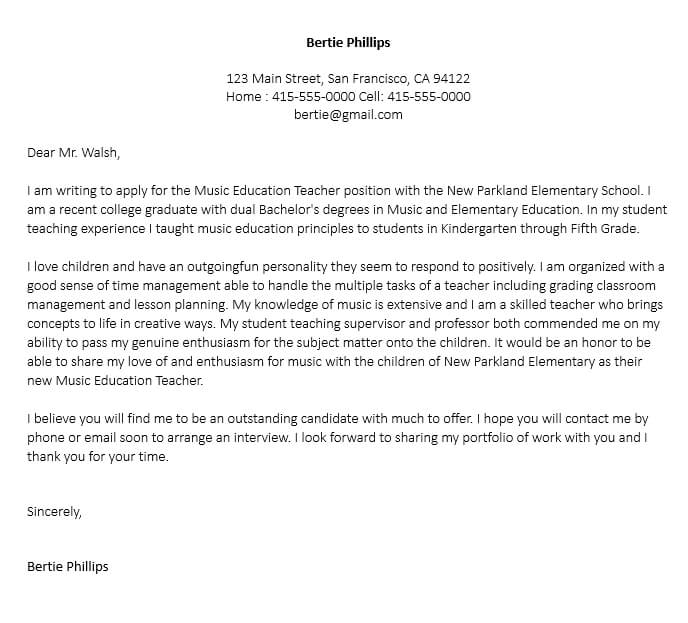 Free Downloadable Template of Teacher Resume
Allow you qualifications speak for themselves. Use this customizable teacher resume example approved by experts to improve your resume game.
Teacher Resume Template with Modern Design
There is no need to be a graphic designer just to create sophisticated resume. The following teacher resume example enables anyone to create a resume with good design and make it more noticeable.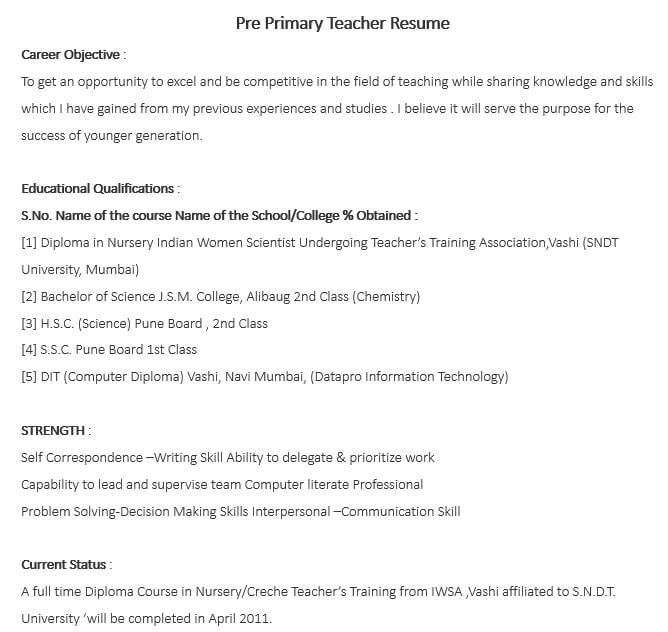 Resume Template for Substitute Teacher Job
Substitute teacher works by filling the absence of lead teacher and following the coordinated lesson plans. This template helps to draft resume for a substitute teaching job position.
Template of Entry-level Teacher Job Resume
It can be quite tricky to build resume if you have little to no experience. That's why you need to look at this entry-level teacher resume example as a guide to get yours right.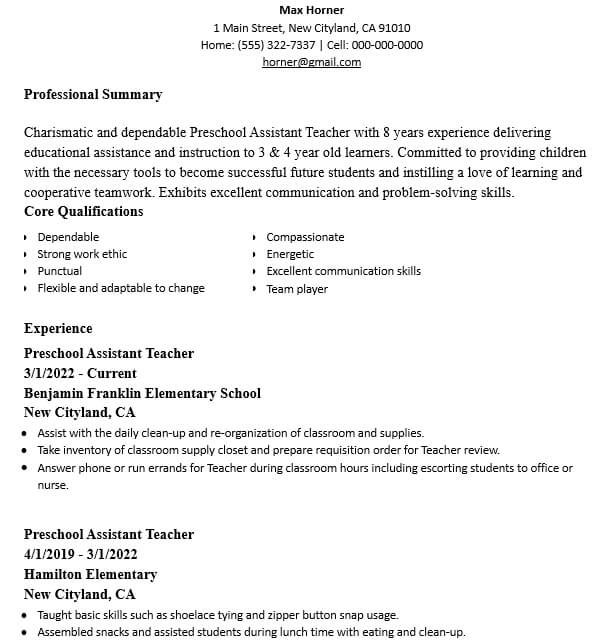 Teacher's Resume Template Sample Free Download
Gain a better idea about how to create a resume for teaching job position. This resume sample template can be edited to match with the job you are planning to apply for.
Free Resume Sample for Assistant Teacher Jobs
Template is a practical and convenient tool to build a stand out resume. The available resume template helps you to create a great-looking and easily read resume document.
Teaching Resume Template for Experienced Teacher
So, you have all that's needed to land a teaching job – experience, skills, and certification. Make sure that they don't go unnoticed by using this teacher resume example template.
Basic Teacher Resume Template and Format
This sample template for teacher resume has clean and minimalist design. The professional look is suitable if you want to land a teaching job that you have dreamt of.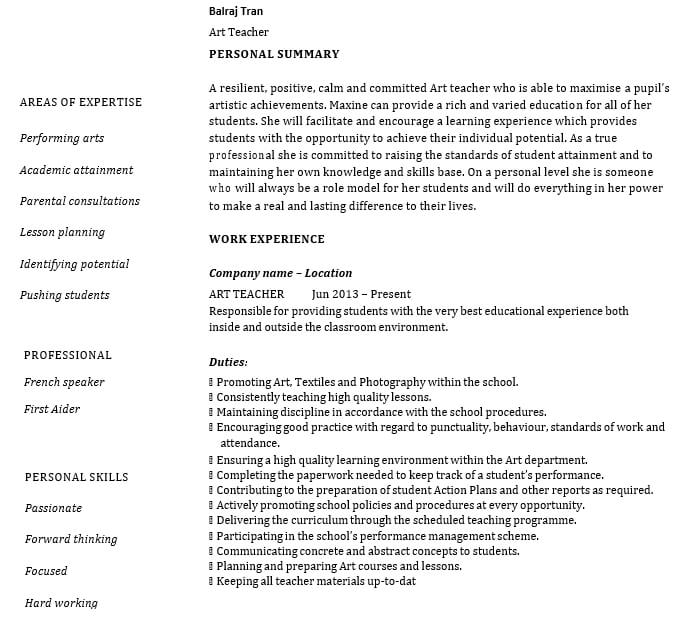 The teacher resume example, templates, and writing tips above will enable you to create an organized and appealing resume document, in order to leave strong impression. Feel free to download, edit, and use them to navigate your next job search.