Free Accounting Curriculum Vitae and Resume Template
Making accounting curriculum vitae is quite difficult, especially when you have no clue about what it is or how to make it. Accounting is one of the most needed jobs in the world. Every business, every type of it, needs someone to manage their financing and usually an accountant is needed here.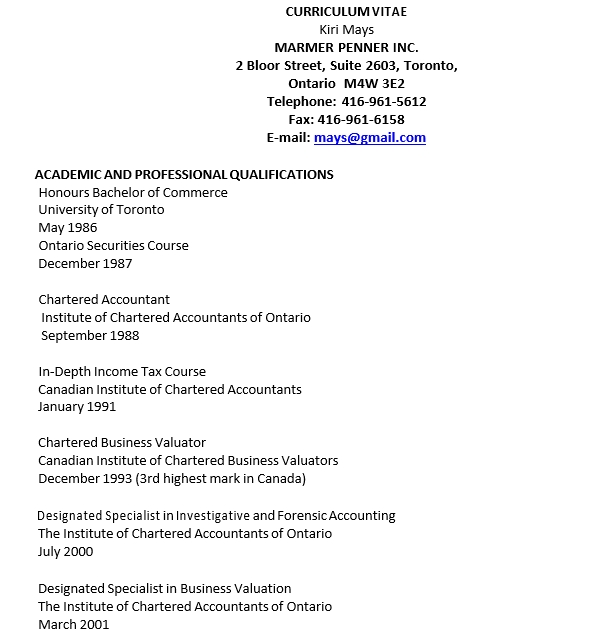 For those who need to write a resume for an accounting job but you have no idea how, there are some examples below that can be used. These examples and templates are free to download. The resume/CV (curriculum vitae) will be yours cost-free and you can use them all the time.
Example of Accounting Curriculum Vitae
Curriculum Vitae
Dean Hudson
39816-29162
7 Yule St., Blue Lake, HU, 23816
Profile
Skilled accounting assistant who has been working as assistant for accounting jobs for the last two years while working on Master's Degree.
Willing to work in teams and having a good communication skill as well as advanced math and problem-solving skills.
Education
2020-Onging, Master's Degree at University of Santa Monica, Accounting Major
2016-2020, Bachelor's Degree at University of Santa Monica, Accounting Major
History of Employment
2019-Ongoing, Oscar Accounting and Co., Assistant Accounting
Skills
Advanced Math
Problem-Solving
Critical-thinking
Communication
Leadership
Language
English, Native
German, Advanced
How do I write a resume for accounting?
Writing the accounting curriculum vitae is quite simple when you understand how to do that properly. This is the step-by-step information on how to make the curriculum vitae document easily using the help of a template. Check the further information about it below and start writing the resume now.
There are many templates you can find below. Check them out and see if there is any of them that matches to your need. If there is, locate its download button and then click on it. The file will be downloaded and saved in your PC/laptop.
When you need to write the curriculum vitae, open the downloaded file. It should be editable by using programs like Microsoft Word or something else. Then, there will be sections in the document, edit each and every single one of them by adding your data.
Once done, you can recheck everything right from the start. Good curriculum vitae should contain things like profile, contact information, job experience, and many more. It should be full of useful information so that everyone reading the curriculum vitae can find out more about you.
Now the CV is basically done. You can either email it or print it. If you want to email it, do not forget to convert the format of the CV into PDF. This type of file is easier to send via email. If you want to print it, just print the CV and then handle it away to the future employer.
 People Also Ask
What skills should I put on my resume for accounting?
Accounting jobs should have logical thinking and at least intermediate ability of math. So, always put in the accounting curriculum vitae that you can do basic to intermediate math and that you have soft skills like critical thinking and problem-solving. Add also logical-thinking and multi-tasking as well in the CV.
Accounting is not going to be done properly when the one having the job is not competent and completed by those skills. So, always put those skills on the accounting curriculum vitae. It is very easy for the reader of the CV to understand that you are full of capability of becoming a good accountant.
What should an accounting resume look like?
The accounting curriculum vitae that many companies and bosses expect are the simple one. Nobody wants to read long and winding CV that may get you bored along the way. This is the reason why you need to keep the resume nice and simple. Make sure it is just like 1-2 pages long.
Also, make sure the accounting curriculum vitae are full of useful content. There is no need to prolong the CV because you want to make it looks full and thick. Adding unnecessary things on the CV decreases its value instead of increasing it. So, always, always keep the CV simple while making one.
How do I add accounting experience to my CV?
Experience is always the most important thing in the CV. So, when you write accounting curriculum vitae, the experience can be added on the work history. If you want to add another section for events like internship or volunteering program, feel free to do it and add your accounting experience there.
Accounting Assistant Curriculum Vitae Template
This is the resume template for CV aimed to accounting assistant. Many people started their career by becoming an assistant, and this is one of them. The template for CV has the right content, and it can be downloaded for free.
Accounting Clerk Curriculum Vitae Template
One of the most famous jobs related to accounting is clerk. This is a serious job that needs a lot of skills and attention. The example of CV for this kind of job is available and can be seen right away.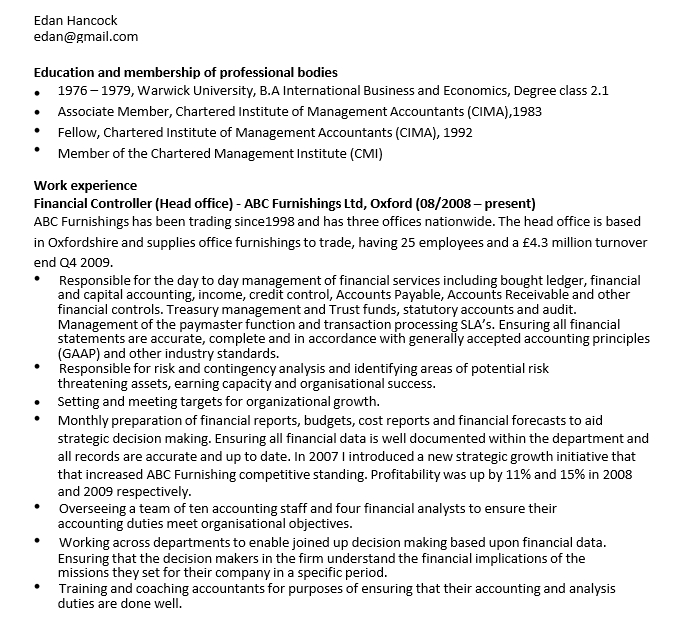 Curriculum Vitae Template for Financial Accounting
If you are a financial accounting and you wish to make a good resume, do not worry about it as the templates are available to help you out. Download the resume template, and it will certainly get you the right CV immediately.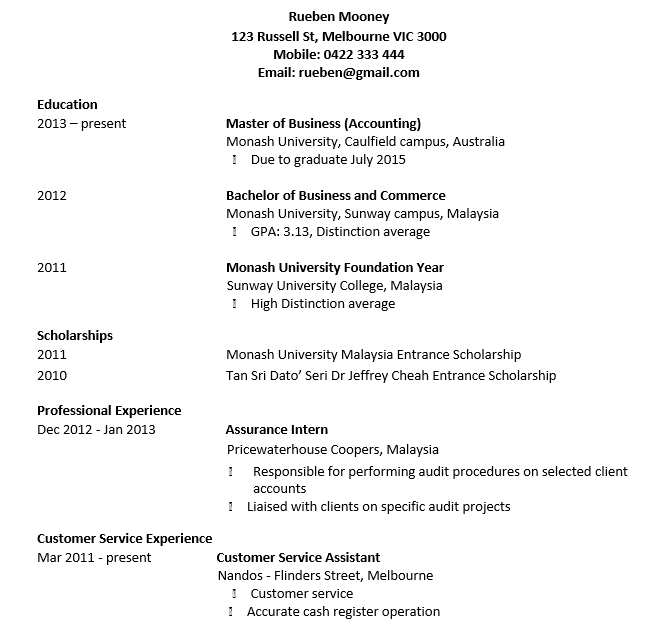 Accounting Manager Curriculum Vitae Template
This is the accounting curriculum vitae template for accounting manager. This position is quite top-notch as it is beyond the staff and supervisor. They have a lot of jobs to do and this is why the CV should look really professional.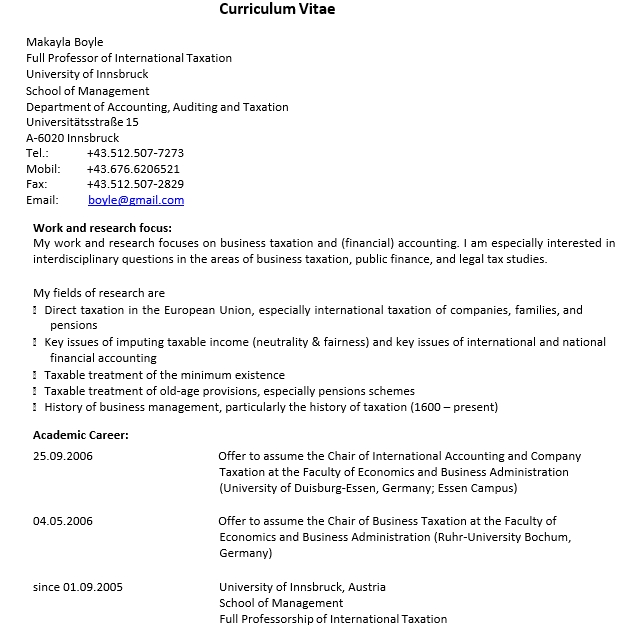 Accounting Professor Curriculum Vitae Template
Accounting professors are found in colleges or higher level of education. They should be able to write a good CV. However, when they have no time for this, usually they will rely on accounting curriculum vitae template. It will help them get the CV done in no time at all.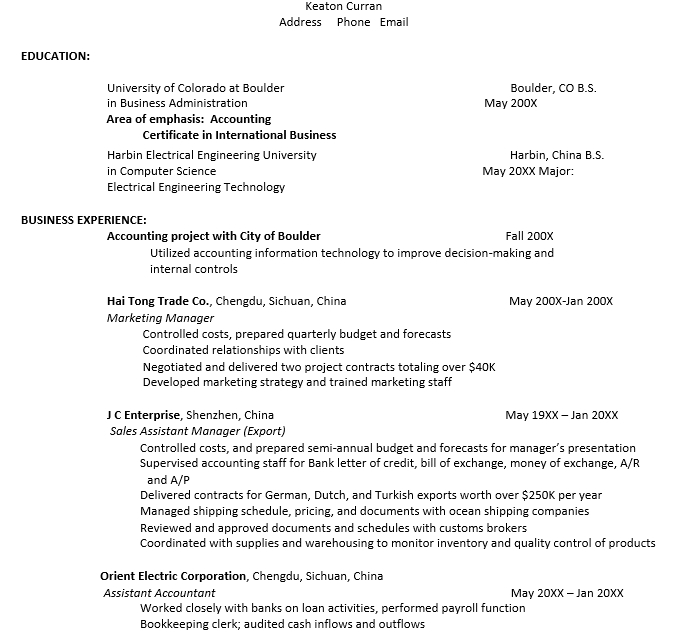 Accounting Student Curriculum Vitae Template
Accounting students are the ones currently studying accounting. Usually, they are college students or university ones. This is the accounting curriculum vitae for them and downloading it will be free of charge. Download it now and save it to your PC.