Architecture Catalog to Maximize Your Architecture Firm
Almost any business, either small or large, has only one specific goal: to boost and increase sales. Every company has a wide variety of products that they want to show to prospective customers, including the architecture firm. Having an architecture catalog that shows all products and services is a brilliant marketing approach to boost sales.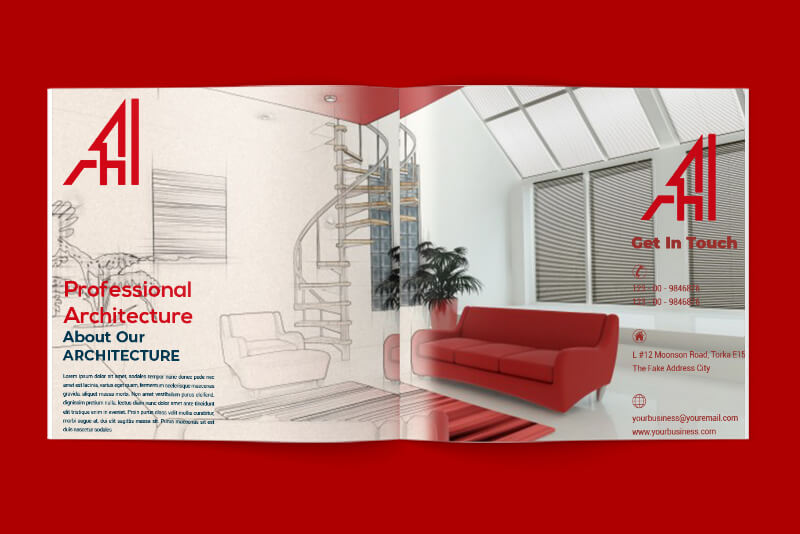 In reality, the catalog has the power to bring customers who are entirely unaware of your product. Besides being cost-effective marketing instruments, the catalog is also an excellent way to develop brand recognition, and attract more customers for your business. In short, more leads are automatically equivalent to more sales. The product catalog also enables customers to gain an overview of various products and services.
If you are planning to design a catalog for the architecture firm, here are some tips to keep in mind. These tips make sure your catalog helps to enhance sales.
Choosing the Architecture Catalog Size
The very first thing you need to decide before thinking about the design of the architecture catalog is choosing the size. Selecting the right size for the catalog depends on what kind of products or services your business deals with. For architecture firms, it would be better to choose 12 x 12 inches of catalog size. It is the largest size that's primarily used for displaying larger products, such as property.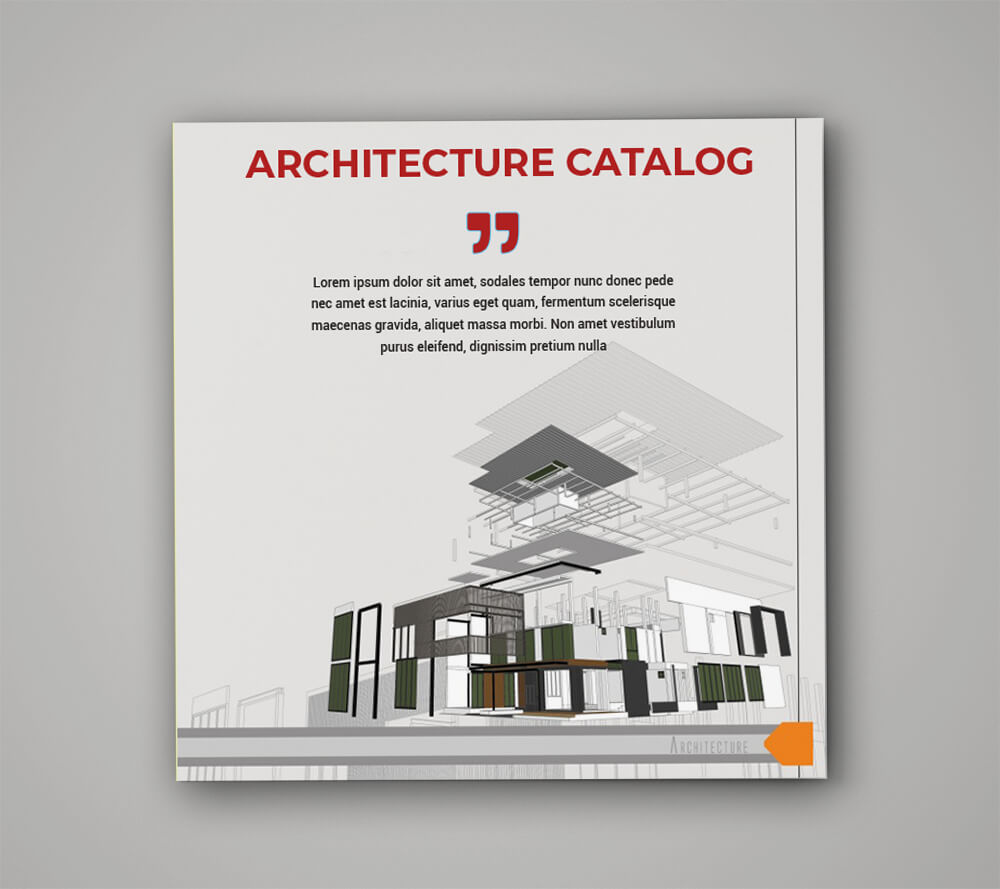 Arranging the Structure of Architecture Catalog
There is not much to explore in terms of catalogs when it comes to design. Almost all catalogs have similar designs because they are often used as advertising tools to help significantly boost sales for your business. When arranging the structure of the catalog, there are many things you need to consider in the very first place. Here they are.
Front and back cover
Pages of introduction
Table of contents which can be arranged by using alphabetic order, number, or pictorial order.
Item design and layouts, and a brief explanation.
Page layout
Deciding the Descriptions, Information, and Cover of Architecture Catalog
Descriptions
Each product in the architecture catalog will require an accurate and appropriate explanation. When writing a brief description of products or services, keep in mind it describes the perks of purchasing the products to prospective customers.
Product Information
Once all product descriptions are in place, the next thing to do is writing the product information. It should provide all relevant info on certain products. The information should include the product name, code, type, price, etc.
Cover
Usually, customers will recognize your catalog from its cover. When attaching the product pictures, make sure not to make it overly crowded. The ideal catalog cover layout is easy to comprehend.
Reevaluating Architecture Catalog PSD Template
It is the final step before sending your design to a catalog printing shop. While reevaluating, make sure you have identified all sorts of grammatical and spelling errors. Furthermore, it is better to double-check the product pictures, the number of descriptions, and prices before final printing. It will be better if you use the PSD template to make an architecture catalog as it provides ready-made contents and structure.