Customer Service Resume Template, Sample, and Tips
You may possess strong skills that are required for a customer service position, but are you able to create an impressive resume that can get you the job? If you think you are not, you might need a customer service resume template as a guide in building an effective resume.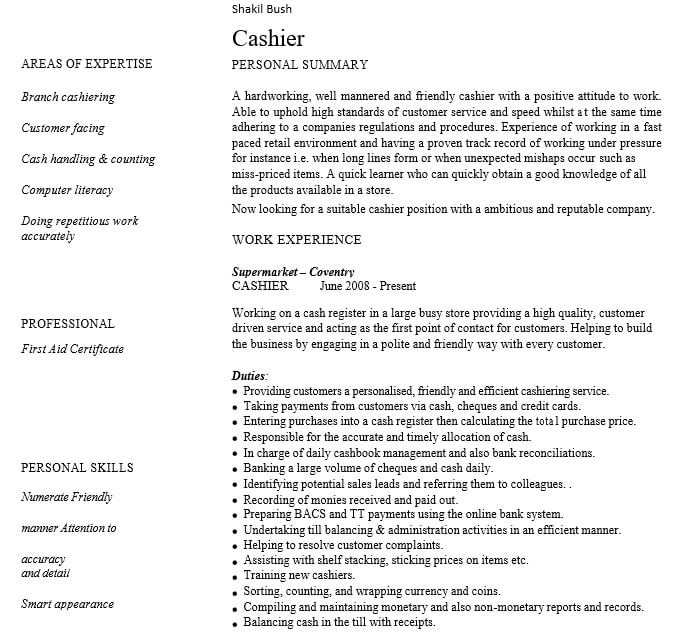 Below you will find everything you need to create the ideal resume for a job in the customer service department. The customer service resume template below is easy to obtain. Also, the writing tips that will be elaborated below can assist you in constructing your resume.
Sample of a Customer Service Resume
In addition to the customer service resume template, you will also find a sample of such a resume below highly useful.
Stacy Ellison
Address            : Monterey, CA 95940
Phone               : 831-222-1221
Email                : sellison@mail.com
Career Summary
Passionate customer service agent with more than 6 years of call center expertise in customer care, technical support, and sales.
Proficient in handling major software intended to support customer care, providing immediate resolution of disputes, and maintaining a friendly attitude.
Professional Experience
Dougherty's Group, Monterey, CA
Customer care representative, August 2016 – Present
Handle more than 90 customer calls on a daily basis while also receiving the sign-up of new clients, collect the data of the clients, providing relevant information, and terminating services.
Trained and educated new staff in the customer service department on how to utilize relevant software, including how to input client data and organize contact logs.
Received customer satisfaction of up to 80%, which is 10% higher than the average of the company.
Conduct research on complex issues to provide more thorough customer assistance.
Scott's Group, Monterey, CA
Customer care intern, October 2013 – July 2016
Memorized the whole company's product and services, including special offers and prices.
Provided technical support to customers on a variety of company services and products, with an 85% success rate in addressing issues.
Remained calm even at the specific periods of extreme client dissatisfaction.
Education
Monterey Peninsula College, Monterey, CA
Bachelor's Degree in Marketing, October 2013
Additional Skills
Skilled in Kayako, Zendesk
Proficient in Microsoft Word and Excel
Strong communication skills
Ability to type 90 WPM
Problem solving
How to Write Customer Service Resume
You may have got a professionally designed customer service resume template. Still, you will have to know the writing tips first before you start editing the template.
Find a resume template with a chronological format. With such a template, the recruiter can easily read your resume, especially your most striking qualifications.
Prove that you are the best applicant for the position by creating an impressive career summary or objective if you just have a few relevant professional experiences.
Use action words in describing your duties as well as your achievements in your previous customer care job.
List your skills in a separate section on your resume.
Add the institution name where you got your degree along with the year you graduated.
People Also Ask
What are the critical tips for writing a good customer service resume?
First and foremost, you need to ensure that your resume objective is targeting the specific position you plan to apply for. This way, the recruiter will know that you are worth being shortlisted for the next recruitment process.
One of the best methods to make any recruiter impressed with your resume is by having a substantial skills section that emphasized your competence in the job.
If you look for a customer service resume template, you will see that template include numbers to describe the work experience section. You can do the same thing if you would like to have the best resume ever.
What skills to put on a resume for customer service?
Some of the recommended skills include attention to detail, interpersonal skills, problem solving, ability to use customer care software, positive attitude, and ability to type faster.
What to put in the summary resume for customer service?
Your resume summary should emphasize the most relevant skills and expertise you have to distinguish you from other applicants. You should also add how long you've been in the business, key accomplishments, and necessary abilities you have.
Types of Customer Service Resume Templates
Planning to work in the customer service department? Then you should have a well-drafted resume in addition to possess skills relevant to the role. Below are some of the powerful resume templates you can utilize.
Cashier Customer Service Resume in PDF
Cashier is another form of customer service position. Thus, if you want to apply for this specific kind of role, you will have to write a distinguished resume. This customer service resume template will make the creation process of the resume much easier for you.
Free Call Center Customer Care Resume
Have enough experience to apply for a call center position but have no idea how to properly draft a resume? You will definitely find this customer service resume template extremely helpful. This template may seem simple, but it will guide you on the entire process of making a perfect job resume.
Free Sample for Customer Service Resume
Are you a fresh graduate seeking a customer service role, but sadly, you don't know how to make an impressive application that can win the heart of the hiring manager? Then you need this impressively written customer service resume template. The good thing is that it's free.
Free Resume Template for Customer Service Representative
One of the best methods of giving the recruiter a fuller view of your previous accomplishments is using bullet points. This customer service resume template comes with bullet points to list the relevant job qualifications. Use this template to enhance the legibility of your job resume.
Resume Template for Sales Customer Service
Suppose you have the capability to sell many of the company's products and services. In that case, you should also be able to create a resume that can win the position in a new company. This resume template can provide assistance in doing so if you are unable to create everything on your own.
Now, you know how to make an outstanding customer service resume. If you don't know how to describe and mention your special qualifications in a convincing way, considering selecting a customer service resume template from one of the samples above.