High School Student Resumes Free Template and How to Write It
Writing high school student resumes is not something easy, especially for those who have never actually done that. Even when you are in high school, there will be plenty of time where you have to write a resume, including when you are up to a job, internship or volunteering programs. The resume is usually needed.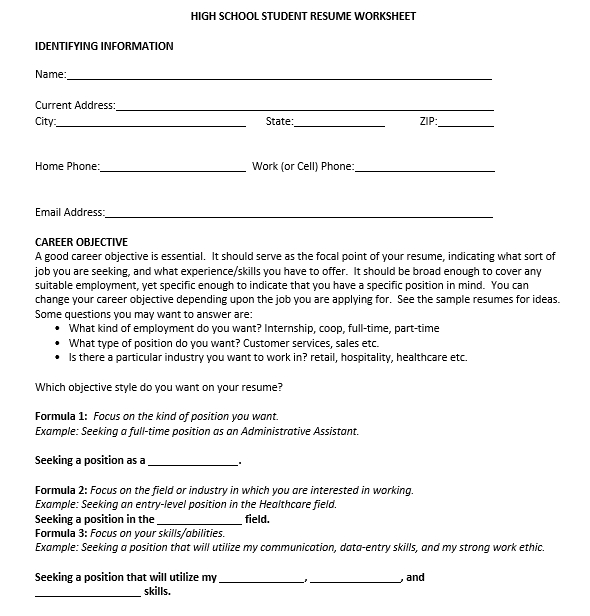 This is the reason why you have to own a resume template. It is the only way you can make your own resume with ease. There will be plenty of templates that you can use to make the document. Some of them will be displayed below. Check them out, and see which one you have to download and save in your PC.
Example of High School Student Resumes
RESUME
Henry Wilsons
826-189
9 Late St., St. Georgiana, 28, KH
Profile
Keen librarian who is currently on the senior year of high school.
Working part time in school library.
Plan to enroll to university and taking major in library or archiving management.
Looking for internship program in state library to expand knowledge and experience.
Education
St. Georgiana High School, 2019-Ongoing, Current GPA 3.5
Experience
St. Georgiana High School Library, Part Time Librarian (After Class), 2020-Ongoing
Skills
Time-Management
Book-Archiving
Documentation
Self-Discipline
Communication
Language
English, Native
Portuguese, Advanced
Tagalog, Intermediate
How to Write High School Student Resume
When a high school student writes a resume, usually it won't be as elaborated as a college graduate resume. However, it still has to be filled with content and the content is pretty much the same as a regular resume. These are some of the things that you have to write when you are writing high school student resumes.
Contact information. You will have to add contact information in your resume because that is the most important and essential thing people will look for in the resume. The contact information is usually the phone number, email address and mailing address.
Regardless of the resume's purpose, education always seems relevant. This is the reason why the education history is always written on a resume. For high school student resumes, write the education history starting from the middle school.
Usually, high school students do not have professional working experience (yet). You can write experience you have gained over the years from extra-curricular activities, after-school clubs, internship, and volunteering works as well.
Of course every resume needs to include skills. Skills are there to make sure that everyone reading the resume will understand the person's credibility and ability to do certain things. Skills are usually including soft skills, hard skills and language skills.
People Also Ask
How do you write a high school resume with no experience?
As stated before, it is very common and basically acceptable for high school students not to include any experience in their high school student resumes. It is because most of 16-17 year-olds have not yet worked in the professional world. This is why it is not that essential to include work experience in the resume.
Instead, they can replace the experience with the more informal one, such as the ones from extra-curricular classes or other activities. If they have experiences from internship, it should be written in the resume as well. As long as they are relevant to the purpose of the resume, they should be included in the document.
How does a 16 year old make a resume?
16 year-olds are usually not too familiar with resume-making process. They have less experience and not yet to join the working industry. To help them with the resume, it is highly suggested that they are using templates. Templates of high school student resumes can be found almost everywhere around the internet.
Most of them are free to download, as the ones that you will encounter later on. Downloading them won't cost you any money at all. The good thing about template is basically that it is ready to use. All you need to do is actually just editing each section on the template and it is done, quickly and easily.
What are skills for students?
When you are high school students, usually you have very little specific skills. The technical skills are like the one that you are going to get when you are actually gaining experience over the years or the one you learn in college. So, for high school student resumes, simply write the soft skills.
Academic High School Student Resume
Academic resume is usually needed by those who want to enroll to a college, university or other education-related programs. Instead of writing high school student resumes on your own and risk a lot of things, just use the read-made template instead.
Entry Level High School Student Resume
If you just start the journey of getting a job or a program, use an entry-level resume. The resume template is surely helpful and great for anyone to use.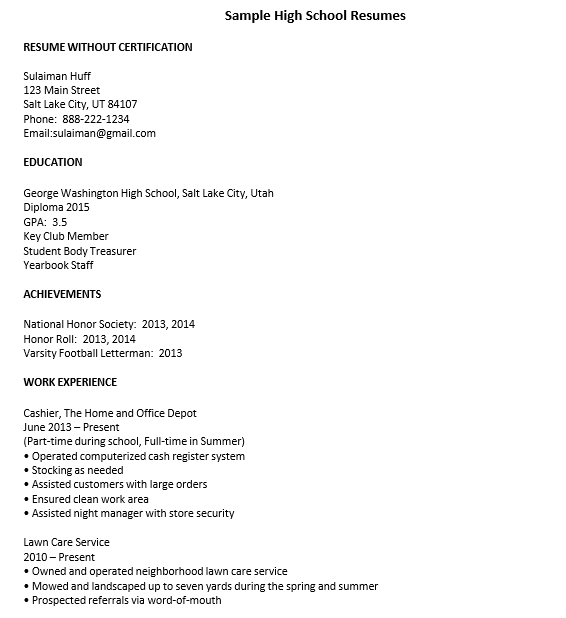 High School Student Resume for Job
Most of the time, resume is indeed used to apply for jobs. Download this template to ease your way in getting a good job that you really want.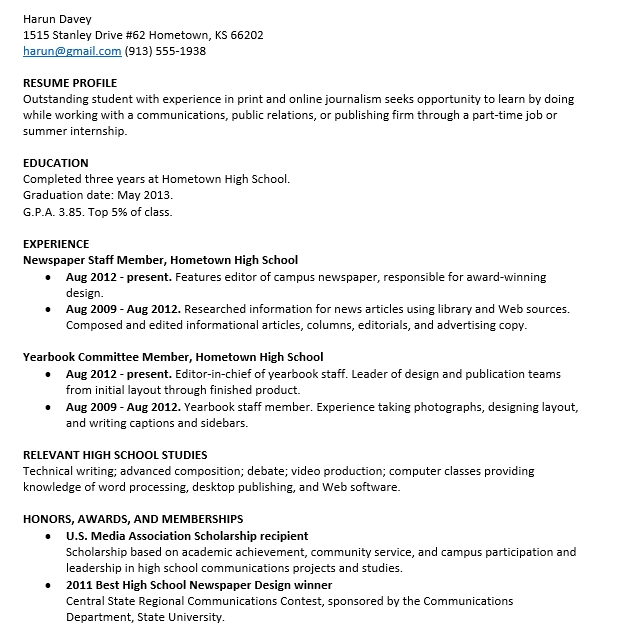 Free High School Student Resume
The templates should always be free. There is no need to pay when you are downloading template. This is one of the best high school student resumes that you can download absolutely for free.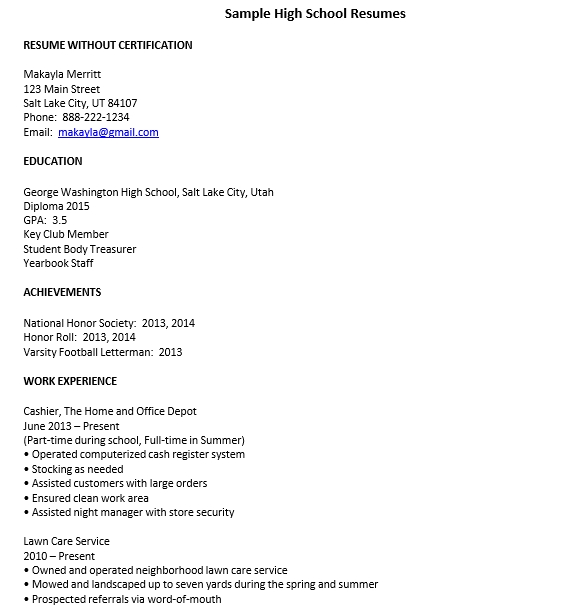 High School Student Resume with No Experience
Do not be afraid of writing a resume, even when you have zero experience. There are various templates to help you out. Check the resume template, and see how easy it is to write the resume.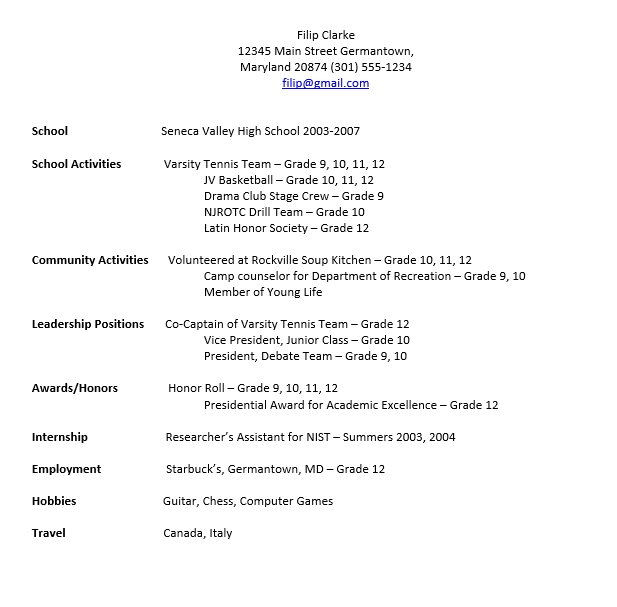 Sample of High School Student Resume
Writing high school student resumes without samples are indeed difficult. Download this template, and you should be able to use it anytime you want.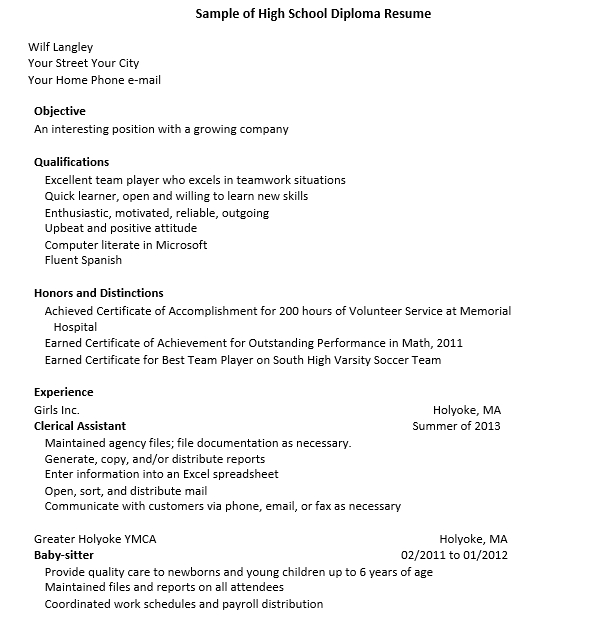 High School Student Resume with Experience
Lastly, there are high school student resumes for those who already have experience. The experience is probably coming from years of internship and volunteering works. Download this template for free now.