Ultrasound Technician Resume Templates and Writing Tips
Your ultrasound technician resume must be as accurate as sonography. Here's why: Ultrasound jobs or which also known as sonographers are one of the medical jobs that are in high demand. But first, you'll need to look for the job advertisement. Then, present your relevant achievements in the correct format.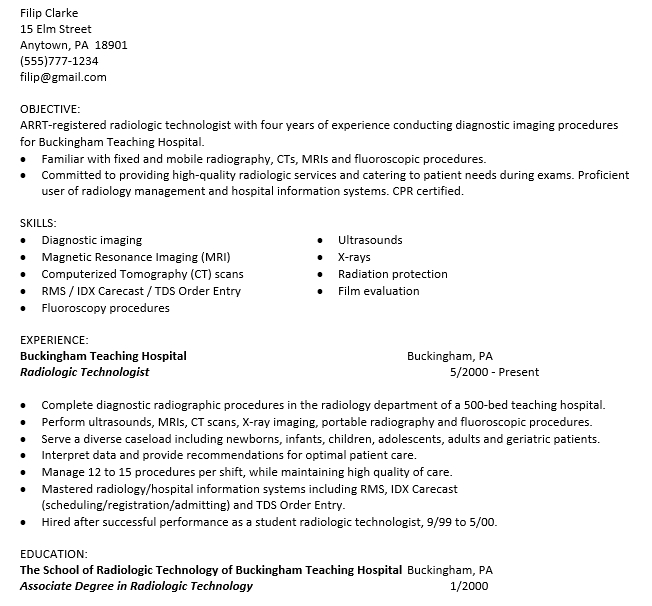 You are going to view an example of an ultrasound technician resume and easy-to-use templates that can be used as a basic concept of an effectual resume. You will also learn how to construct a resume and that can increase your likelihood of getting more interviews.
Sample of an Ultrasound Technician Resume
A strong resume is an essential aspect of the job hunt. If you are a professional ultrasound technician, it's a good idea to highlight your technical and analytical skills. Should you have no idea how to show them off, take a look at the following resume example.
Charlotte Gamble
Address            : Santa Monica, CA 90401
Phone               : 310-899-1221
Email                : cgamble@mail.com
Career Objective
Registered and proficient sonographer with more than 6 years of experience.
Seeking employment conducting the examinations of pelvic transabdominal, abdominal, breast, and transvaginal.
Core Qualifications
Proficient in leveraging interpersonal and communication skills to calm and greet patients, explaining procedures, ensuring pleasant experiences, and obtaining health records.
Well-versed in operating Power Doppler, Color Doppler, and ultrasonography equipment.
Certified AHA Basic Life Support and a member of American Diagnostic Sonographers.
Professional Experience
Certified Sonographer | October 2015 – Present
Prolife Health Clinics, Santa Monica, CA
Conduct OB, vascular, and general ultrasonographic examinations.
Perform patient's interviews and assessments to identify the correct diagnostic procedures that fit the patients' health conditions.
Responsible for the creation, fine-tuning, and labeling of the ultrasound pictures.
Willing to work overtime in order to ensure that the understaffed shifts are covered.
Worked on a cross-functional, collaborative team that was assigned to implement new software to identify the patient flow.
Sonographer Intern | October 2014 – October 2015
Health & Care Clinics, Santa Monica, CA
Improved proficiency in utilizing spectral and color Doppler devices to perform abdominal and vascular ultrasonography examinations.
Provided detailed explanation procedures to the patients, performed examinations and assessed the ultrasound images.
Recognized by senior radiologists for the ability in enhancing the quality of ultrasound images.
Earned positive ratings on feedback surveys for 5 consecutive months.
Education
Associate's Degree in Diagnostic Medical Sonography | 3.7 GPA | 2014
Casa Loma College, Los Angeles, CA
How to Write an Ultrasound Technician Resume
Here is how to craft an outstanding ultrasound technician resume with ease:
Always start with selecting the proper format for the job. From all of the resume formats out there, the reverse-chronological works best.
Place your first and last name, professional and valid email address, and updated mobile phone number.
Provide an introductory paragraph in the form of a career objective or summary. Start the paragraph by mentioning your current occupation.
Write your most current job position, the facility's location and name, working dates, and create 3 to 5 bullet points to list your achievements as a sonographer.
Make your academic background clear by showing your degree, school name, and graduation year.
Put the relevant skills in your skills section. You may as well include your capability in operating the ultrasound equipment.
People Also Ask
What to put in a sonographer resume?
To make a compelling resume for an ultrasound technician position, you will need to show a recruiter that you are not only capable of operating the relevant equipment, but also that you are able to maintain the equipment to assist the facility cut operating expenses.
You can include your ability in interacting with patients. This will show your potential employer that you have strong interpersonal skills.
What are the tips for writing a resume for ultrasound technicians?
Make your resume short: While a medical resume is usually lengthy, it's a whole different story when it comes to the rules of resume writing. Therefore, if you plan to write an ultrasound technician resume, you need to keep it as short as you can.
Make your resume simple: You may be wanted to utilize complicated terms related to the medical field. But it's strongly prohibited when you need to write a resume for a sonographer job. As such, keep it simple so that the recruiter can understand your resume easily.
What to avoid in a resume for ultrasound technicians?
Do not make your resume too long or too short.
Avoid spelling errors and grammatical errors.
Do not forget to proofread the entire resume before you submit the document.
Types of Ultrasound Technician Resume Templates
Below are the resume templates you can select and download to create a top-notch ultrasound technician resume that can give you a chance of interview.
Resume Template for Experienced Ultrasound Technicians
Suppose you have a wealth of experience as a sonographer and would like to move to another medical facility. In that case, you may utilize this resume template to generate a personalized resume. This is a highly editable pre-made layout, so it's helpful if you don't want to do many editing processes.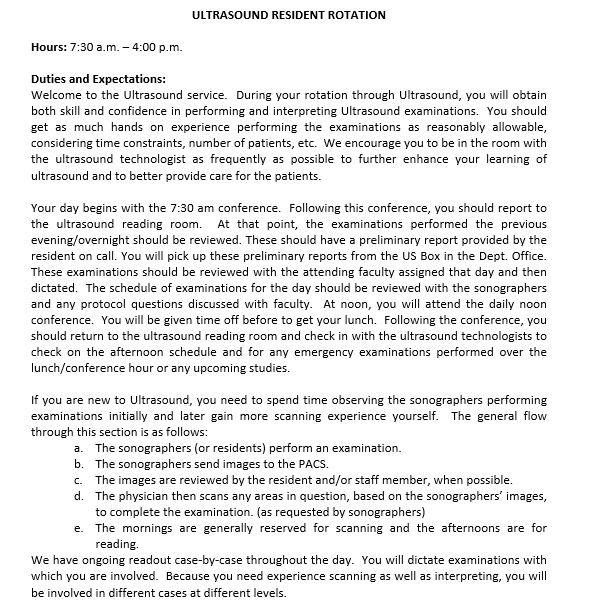 Resume Template for Assistant Ultrasound Technicians
This ultrasound technician resume template is specifically developed for those who have worked as professional assistants to senior sonographers. This ready-made resume layout outlines the experiences and qualifications that you can select, download, and use to create or improve your resume.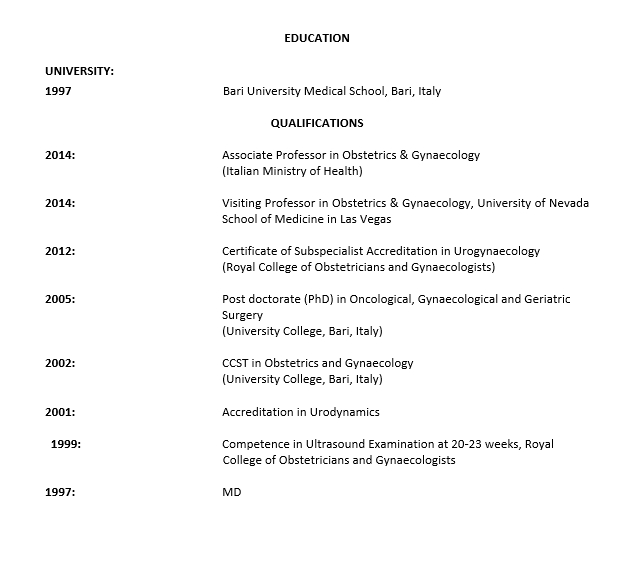 Resume Template for Academic Promotion Sonographers
Are you a sonographer planning to get an academic promotion in a field related to your job? Then you will need to submit a professionally crafter academic resume that can show your employer that you are the right person to earn a promotion.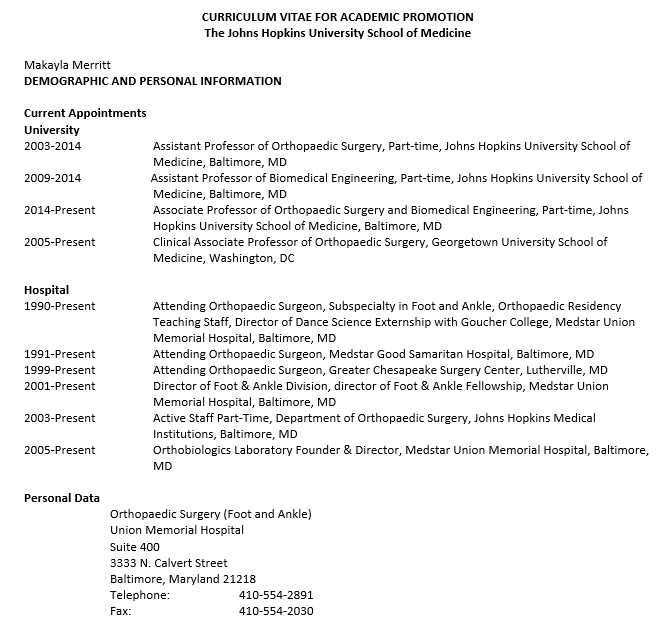 Resume Template for Ultrasound Experts
This resume template is a perfect option for ultrasound technician experts as a writing reference for making a thorough job application. This ready-to-use template is easy to modify, completely customizable, and makes the process of resume production simple and fast.
Resume Template for Entry-Level Ultrasound Technicians
Entry-level sonographers usually don't possess a lot of work experience in this medical industry. As such, this entry-level resume template can provide them comprehensive assistance for presenting their qualifications.
Working as an ultrasound technician in a medical facility is relatively rewarding. If you have the relevant background to work in this field, you will need to display all of your relevant qualifications in a professionally designed sonographer resume.