Data Analyst Resume Templates and Guide
Data is everywhere in this modern world. However, there are not many qualified individuals that can assist others in making sense of all those data. If being a data analyst is the type of career you wish to pursue, then it's good for you. But you will need to have an impressive data analyst resume starting it off.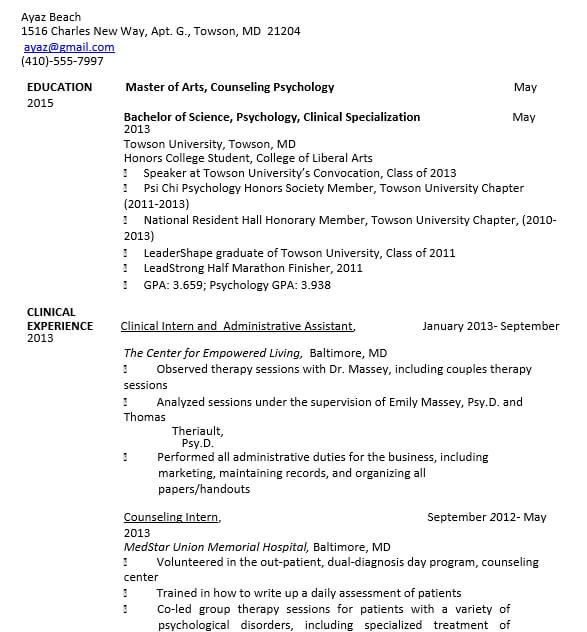 Knowing what you must look for in data analyst job advertisements doesn't automatically alter the fact that resume creation can be really complicated. That is where the data analyst resume templates and guide come in.
Sample of a Resume for Data Analysts
Take a look at the following data analyst resume sample to find out what a hiring manager would like to see in a resume:
John Martin
Address            : Chicago, IL 60607
Phone               : 847-121-3213
Email                : jmartin@mail.com
Career Summary
Dedicated data analyst with more than 8 years of expertise in analyzing and interpreting data for the purpose of generating enterprise solutions.
Proficiency in analytics, mathematics, and statistics. Strong grasp of analytics tools and enterprise operations for effective data analysis.
Professional Experience
Senior Data Analyst | February 2013 – Present
Tech Lab, Chicago, IL
Manage the creation and planning of the measurement reports' procedures and design.
Responsible for the development of the new reports while also delegating tasks to the respective team members.
Perform analysis of the market in order to obtain targets more effectively, resulting in a 25% increase in revenue.
Investigated and completed a study on product predictions, capital, and demand.
Data Analyst | August 2011 – November 2012
PJ's Groups, Chicago, IL
Successfully analyzed data for strategy and organizational change.
Validated provided data and conclusions using statistical approaches.
Presented research data and findings to the corresponding team in order to enhance operations and strategies.
Proposed ideas for lowering overall costs and increasing the efficiency of the system.
Education
Northern Illinois University – DeKalb, Illinois
Bachelor's Degree in Statistics | June 2011
Master's Degree in Business Analytics | June 2013
Additional Skills
Proficient in Pivot Tables, SAS, Tableau, SQL, IBM SPSS, and Microsoft Excel
Strong quantitative skills
Strong analytical skills
Proficient in Java, C++, and HTML5
Data Mining, Data Modeling
How to Craft a Resume for Data Analyst
Targeting a position of a data analyst? Below is the step-by-step guideline to write a gripping data analyst resume:
To start drafting the best resume, you will need to first pick the resume format that fits the job. In this case, the reverse-chronological is the best format.
List your name, updated cellphone or phone number, and professional email.
If you are a professional data analyst, write a concise resume summary that highlights your achievements, experience, and best skills. If you are a junior data scientist, use resume objective instead.
Carefully describe your experience as a data analyst. Make sure to list the responsibilities that fit the description of the job. If you want to apply for an analyst at a financial company, provide duties suitable to the job.
Besides to list your degree in the academic section, you may also include conferences and workshops related to the data scientist job that you have attended under the same section.
Last but not least, list all the data analytics software, programming languages, and skills you have.
People Also Ask
How to write contact information in a resume for data analyst?
The majority of resumes in the past used to have a full address, however that is no longer necessary. In today's data analyst resume, you can leave out your full residential address and simply provide the name of the city and state you are currently residing in.
If you have a LinkedIn account or portfolio, you may also attach them into your resume. This is a solid strategy because your LinkedIn profile is a source of credible information where non-engineering recruiter can understand that you have broader work history and skills.
How to showcase data analysis skills?
What skills do people need to include in a data analyst resume? Referring to technical skills required in the data analytics industry, having a background in mathematics and statistics is beneficial. Recruiting managers also look for individuals with high analytical thinking abilities.
Thus, highlight those personal skills in your own resume. You may also include analytical tools as long as you are highly familiar with them. This will help you stress your competencies as a data analyst.
How to improve the professional experience in data analyst resumes?
Being a data analyst entails working with quantitative data and numbers, so it's highly advised to also quantify all of the accomplishments you have and include numbers when appropriate. Experiences always go hand in hand with accomplishments; thus, be sure to also mention them.
Types of Data Analyst Resume Templates
There are countless design applications that can be used to create a data analyst resume. Save your time by utilizing one of the following resume templates, or use the template like a pro tip to win a job interview.
PDF Resume Template for Clinical Data Analyst
Suppose you are a clinical data scientist with long-term work experience and high-level competencies.  In that case, may require a specified resume template to showcase all of your conspicuous qualifications. Unlike other resumes, this template starts with the educational details.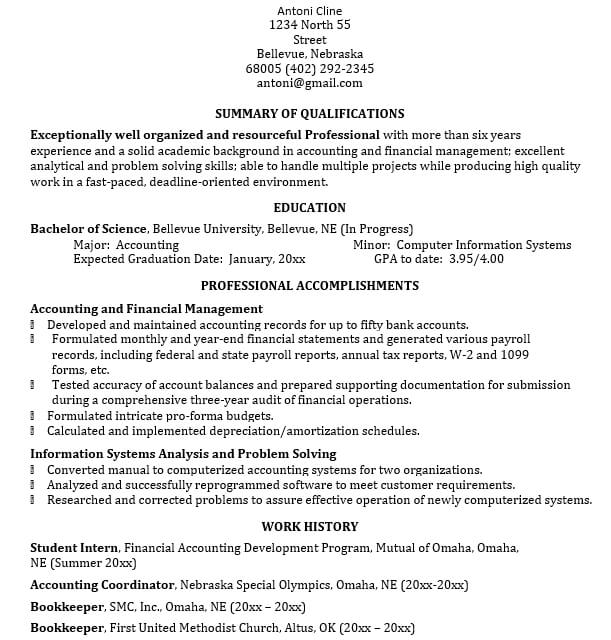 Resume Template for Professional Data Analyst
This is a detailed yet well-organized data analyst resume that is perfect for those with prolonged expertise in the relevant industry. With this template, you can include a wide range of aspects, from a career summary to all of your previous job experiences, set of job duties, and your primary skills.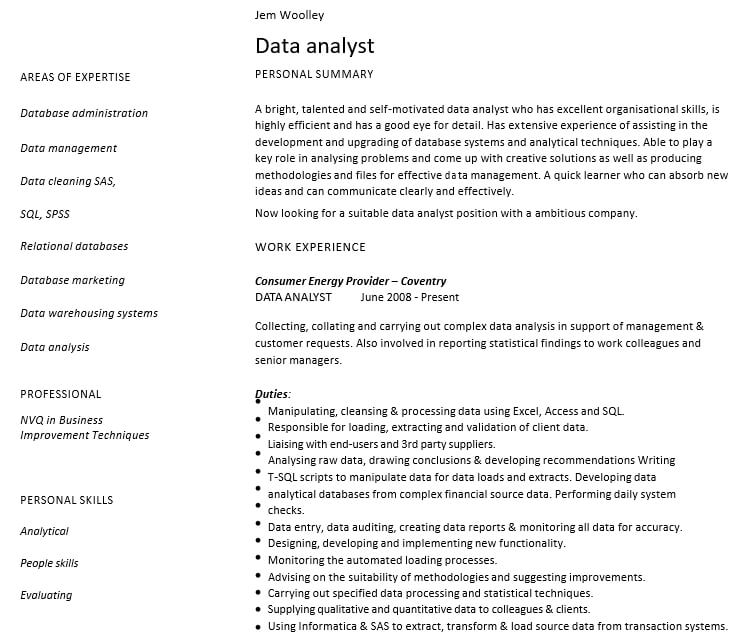 Resume for Business Intelligence Data Analyst
If you possess a lot of job experience, it will be a valuable asset to your prospective boss. This resume sample will help you emphasize that fact by enabling you to display all of your job histories. It's a Word file, so you can customize it with ease.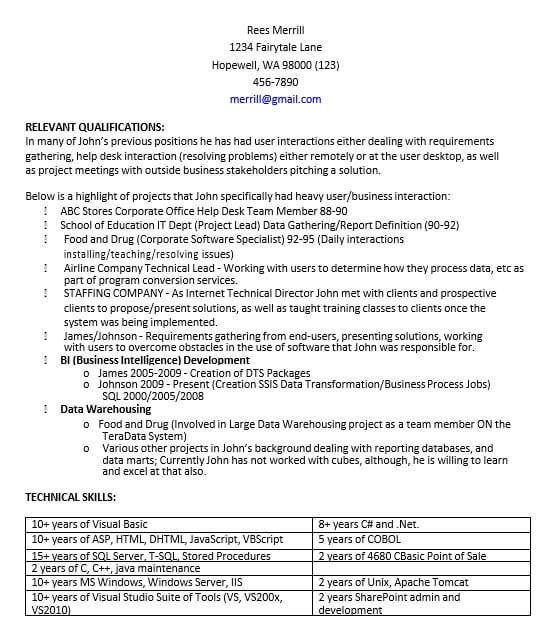 PDF Resume for Healthcare Data Analyst
This is an elaborate data analyst resume in which you can highlight your experience, education, skills, and technical skill in detail. To help the recruiter or even your prospective boss in obtaining a thorough grasp of the potential you have, make good use of this well-detailed resume template.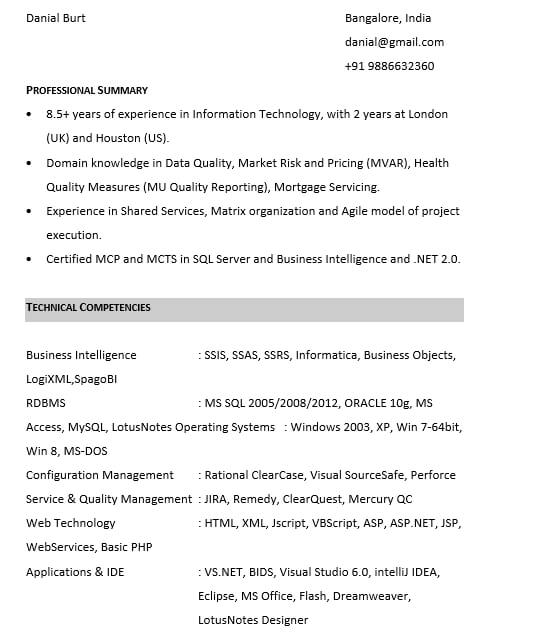 PDF Resume Template for Senior Data Analyst
If you have a lot of experience as a data analyst, this resume is a great choice for you. A large portion of this resume template is specifically intended for writing about all the essential aspects of a resume, more importantly, the job history which is usually followed by accomplishments.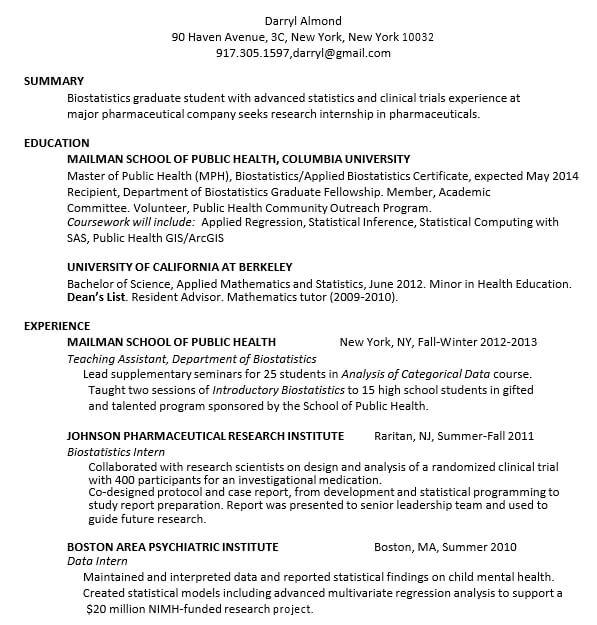 Before submitting your data analyst resume, you will need to ensure that you use action words in describing your technical abilities and accomplishments. That way, you will get the best opportunity to have an interview with your prospective employer.