Doctor Curriculum Vitae Templates and Writing Tips
You may have always been wanted to be a doctor, but you don't know how to convey your objective on your curriculum vitae. The key tips to landing your dream career are to stand out in an emergency room like a fit individual. So, what's the best way to do it? Well, it is by composing the ideal doctor curriculum vitae (CV).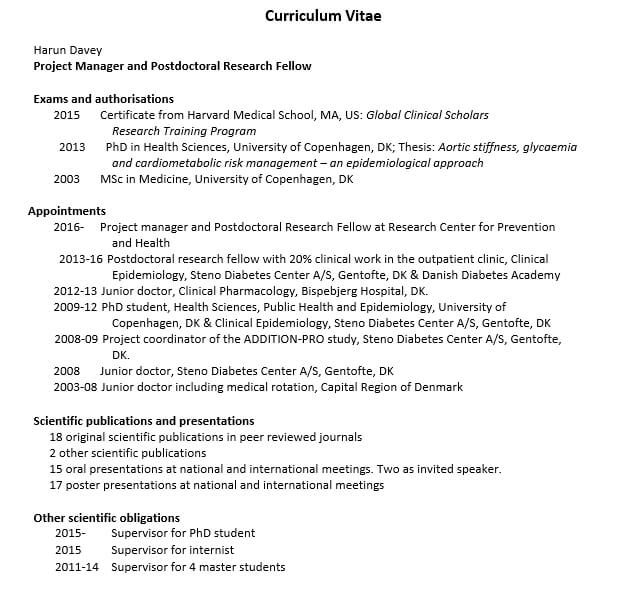 For physicians, writing curriculum vitae is a compulsory thing since it gives them flexibility in presenting in-depth information about their competencies. The doctor curriculum vitae is also an absolute ticket for any physician in pursuance of career opportunities and higher education.
Sample of Curriculum Vitae for Doctors
To know how your doctor curriculum vitae supposed to look, take a look at the following example:
Milton Dennison
Address            : Scottsdale, AZ 85261
Phone               : 978-121-3211
Email                : mildennison@mail.com
Professional Summary
Accomplished physician with more than 8 years of expertise in academic and medical fields.
Proven proficiency in providing student's instruction and training programs for all levels in academic and medical fields.
Awarded the most accomplished physicians for the 8 consecutive months.
Academic Qualifications
Residency in the Department of Clinical Pathology
Arizona College of Medicine, The University of Arizona, Tucson, AZ
2013 – 2016
Doctor of Medicine
Arizona College of Medicine, The University of Arizona, Tucson, AZ
Graduated with Honors in 2013
Bachelor's Degree in Disease Prevention and Health Promotion
Arizona College of Medicine, The University of Arizona, Tucson, AZ
Graduated with Honors in 2010
Professional Experience
Physician | October 2017 – December 2020
Care Medical, Scottsdale, AZ
Examined and diagnosed patients, while also designing medical therapies and treatment plans.
Successfully maintained and managed more than 50 patients on a daily basis with patients satisfaction rating up to 90%.
Improved the process of recording and analyzing the uncommon bacteria and viruses across the state.
Renegotiated arrangements with pharmaceutical and insurance companies, which resulted in a $50,000 profit gain.
Physician | Aug 2016 – October 2017
True Health Clinic, Scottsdale, AZ
Established and sustained complete and comprehensive digital health records for each patient, resulting in a 15% reduction in the usage of office supplies.
Referred some patients with special conditions to the right specialists as required, which resulted in a 30% reduction in referral expenses.
Prescribed treatments and pharmaceuticals to documented health conditions and treat the diagnosed conditions.
Skills
Strong diagnostic skills
Time management
Teamwork
Analytical skills
Licenses and Certificates
The license of Arizona Physician
How to Professionally Create a Doctor CV
This is the guideline on how to construct a winning doctor curriculum vitae:
Format your CV in chronological order since it's the most popular and recommended CV format for physicians.
Professionally introduce yourself in a short paragraph that defines why you are the best candidate for the physician position.
Education section is crucial in a CV. Thus, list all of your academic backgrounds starting with your degree, name, and location of the institution, years you completed the studies, and majors or minors.
Create an appealing job description in your professional experience section.
Jot down all of the professional skills you possess.
People Also Ask
What things to consider when writing a doctor CV?
The medical background you have, particularly the degree programs you have attended should be highlighted in your doctor curriculum vitae. You must list all of your technical abilities, which must be supported by valid certifications.
If you have published medical journals or other relevant publications, include them in a new section. Also, include all of your medical experience related to the role.
What common mistakes in writing a doctor CV?
One of the most common mistakes is mentioning too many skills that some of them may not be relevant to the medical job, such as cooking, dancing, and so on.
Another typical mistake is using too many unnecessary graphic elements which may be distracting while also covering the vital information in your doctor curriculum vitae.
What are the dos and don'ts in creating a doctor CV?
Do provide a portfolio, should it is necessary.
Do mention the details of your work experience chronologically.
Do not mention irrelevant or even outdated professional experiences.
Do not submit a CV you haven't proofread.
Types of Doctor CV Template
Creating doctor curriculum vitae can be a bit tedious, even for professionals. Therefore, you will need the help of the doctor CV templates provided below. You may use one of them as a starting point for composing your own personal curriculum vitae.
CV Template for Medical Doctor
If you are a medical doctor and need to make curriculum vitae for securing a new medical position, you will first need to know how to decide the correct CV structure. Take a look at the structure of this CV template to help you quickly develop winning curriculum vitae.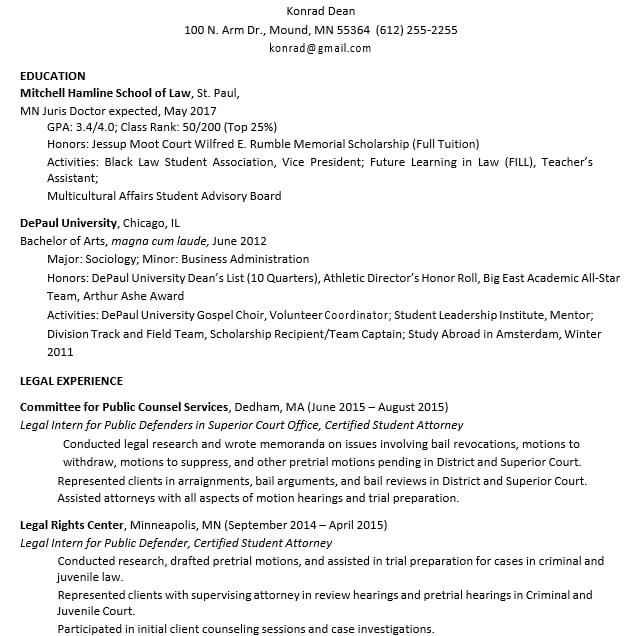 Simple CV Template for Doctor
As previously mentioned, a doctor curriculum vitae is an academic curriculum vitae. That is why you will need to make one in a professional format. You may use this simple CV template as a starting point for making an outstanding CV that can win you an interview slot.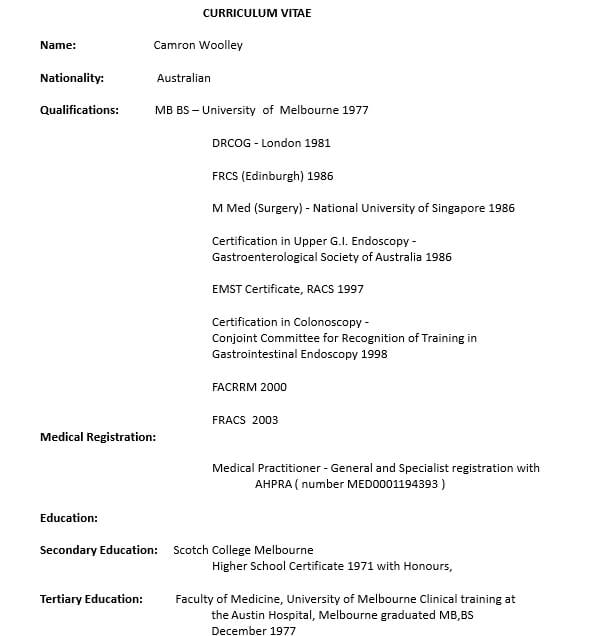 CV Template for Chiropractic Doctor
If being a chiropractic physician is the career you want to pursue, you're probably a dedicated and compassionate individual who wished to help people live healthfully. Thus, use this CV template to help you show your strong listening ability, your positivity, and your patience to the recruiter.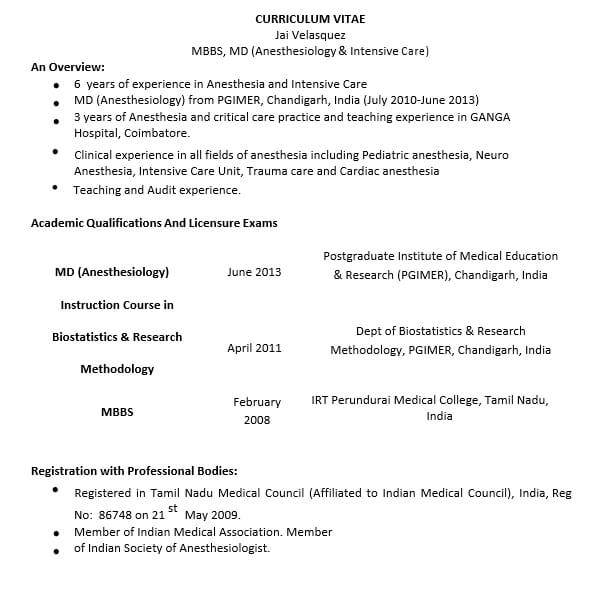 CV Template for Junior Doctor
Drafting outstanding junior doctor curriculum vitae is the vital step you need to do before starting your job hunt. By all means, it's a tedious process, yet everything could be much more manageable if you make the most of this curriculum vitae template when writing your own CV.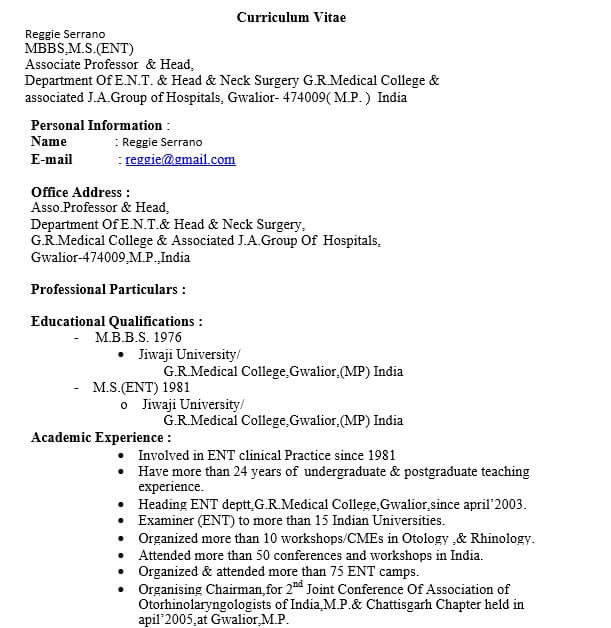 CV Template for Professional Doctor
If you are a professional physician, then you should also be able to draft professional curriculum vitae should you want to pursue a higher-level medical career. Use this excellent CV template to explain your medical career, skills, the experience you have as a physician, and others.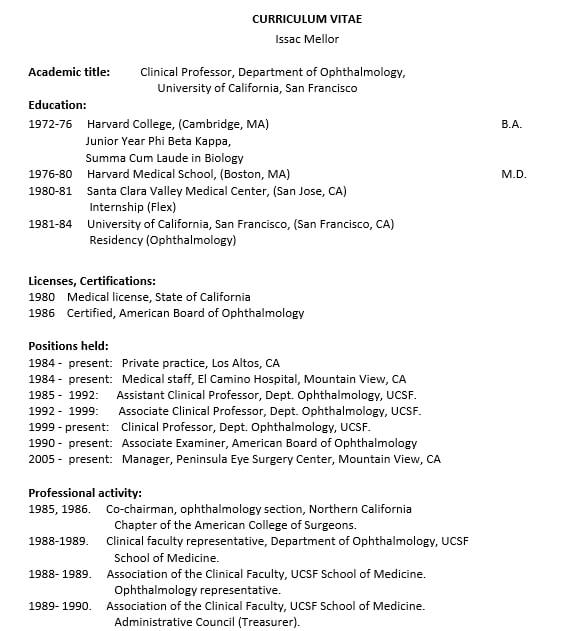 When you create doctor curriculum vitae, you will need to restrain the information you want to put in the CV. Excellent curriculum vitae should be approximately one page in length. Once you have sent the CV, bear in mind to follow up on the application you have sent.