The Best Resume Format for 2021
The optimal resume format that becomes a trend in 2021 should be able to pass the ATS (Applicant Tracking System). Demonstrate your worth as a potential, reliable employee and assist the hiring managers in making the right decision by inviting you to the next step in the recruiting process.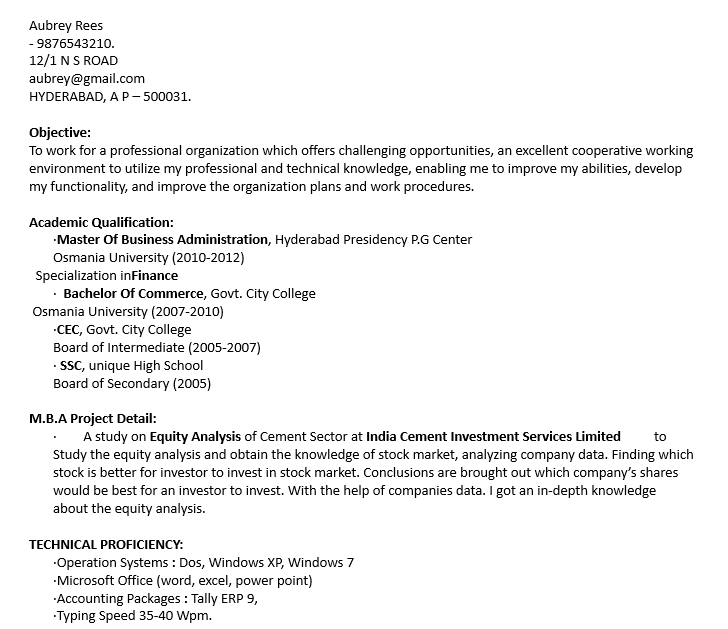 You will instead annoy those ATS software and the users if you choose the incorrect resume format. So, which format is the best one? How to select the correct format? No need to fret. You will discover everything about resume formatting in just 5 minutes.
Sample of Resume Format
A resume format is available in three different types: combination (between chronological and functional), chronological, and functional. For example, the resume sample below is written in a chronological order where you list your job history, and other work experiences will be written in reverse.
Jessica Moore
Address            : New York, NY 10001
Phone               : 319-221-3121
Email                : jessimoore@mail.com
Resume Summary
Dedicated freelance writer with over 5 years of expertise producing SEO-optimized and original content for fashion, healthcare, sport, and news websites.
Exceptional editing, writing, and outlining expertise and proficiency in creating, proofreading, and editing content.
Experience
Freelance Writer | October 2017 – Present
Self-employed
Write original content for over 20 websites focusing on cancer therapy, allergies, addiction medicine, and conception.
Take over 100 features from idea to completed writing, including SEO integration, copy editing, and more.
Authored more than 1,000 profiles and features for an online lifestyle magazine on a variety of topics, such as travel, career, finance, and relationships.
Freelance Writer | July 2014 – September 2017
Self-employed
Conducted research and produced web content, blog posts, and various articles on a variety of topics in accordance with the requirements of the clients.
Worked remotely with both international and local clients and produced more than 1,500 contents for healthcare and financial websites, resulting in a 25% increase in traffic each month.
Generated article ideas by covering a variety of sports events.
Education
New York University, New York City, NY
Bachelor's Degree in English Literature, June 2014
Additional Skills
Skilled in Microsoft Office Suite, WordPress, Magento, FrameMaker, and Photoshop
Experienced with SEMrush, Accuranker, and Ahrefs.
How to Professionally Format a Resume?
As briefly mentioned, a resume format comes in three different types: functional format, chronological format, and combination format, which combines both functional and chronological layouts. So, how to format a resume? Below are the standard guidelines to follow:
Set a one-inch margin for each side of the document. Also, set the font size between 11 and 12pt.
Make sure your contact information (name, address, phone, and email) is appropriately formatted on the header.
Create four resume sections with high legibility: contact details, summary or resume objective, experience, academic background, and skills. Include additional space between each section.
To discuss your previous employment, use bullet points, percentages, and numbers. Also, maintain consistency in your resume layout.
Do not attach photos unless the company asks for photographs.
People Also Ask
How to improve the format of your resume?
Below are some of the techniques to improve your resume format:
Insert border designs to make your resume look more attractive. These borders can enhance the layout and structure of your resume. However, avoid using designs that can make the resume appear unprofessional.
Insert your image if it's mentioned on the job requirements. This is especially beneficial for those who'd like to apply for flight attendant and front desk positions, where the hiring crew may consider your appearance.
Take note of your resume margins. If your resume doesn't come with one, your entire document will look untidy.
What is the best format for a professional resume?
The chronological or reverse-chronological format is the most used resume format. This type of format helps you highlight the section of your professional experience where you can list the information of your current and previous employment with the most recent one.
Why update the format of your resume?
There are various reasons to update your existing resume, one of which is when you are searching for a job. This is due to the fact that you need to update the information of your job experience and adjust your previous resume format with the one that fits the new position.
Types of Resume Templates in Various Formats
Below are the various templates in various formats that you can download and utilize to create your own job resume with ease.
Free Resume Template in Modern Layout
If you are a graphic designer searching for a new design studio to work at, then you will have to hone your resume. Prove your design abilities by creating an impressive resume with the assistance of this resume template. It's available in various design file formats, so it's versatile to be customized.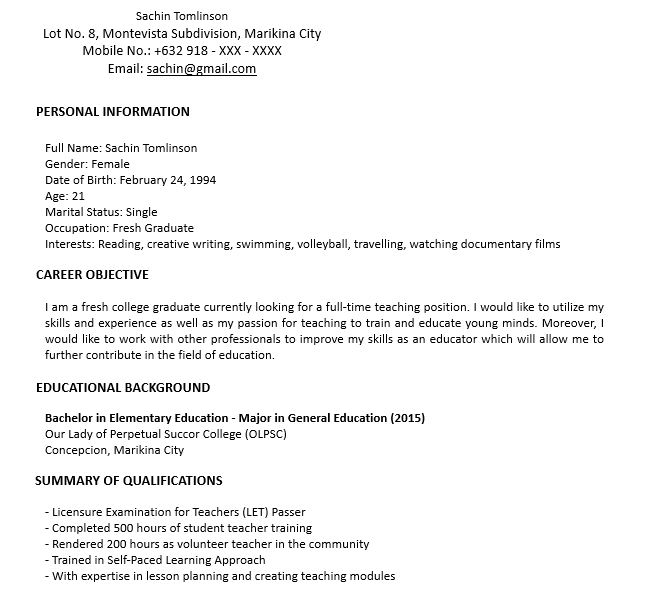 Blank Resume Template for All Jobs
Removing the content in a resume template can be a bit time-consuming. With this resume template, you will get a blank ready-made layout where you just need to fill in the blanks with your own information. In addition, you don't have to bother with the process of creating the resume format.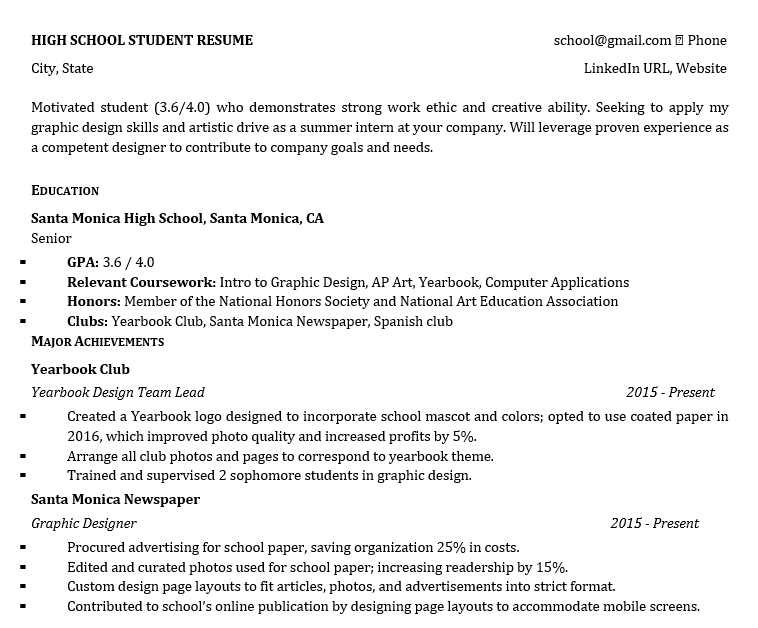 Fresh IT Graduate Resume Format
If you are a new graduate planning to look for an entry-level IT position, this resume template can help you. IT professions deal with technical difficulties and concerns; thus, the hiring crew in the IT sector are highly picky about who they will be shortlisted.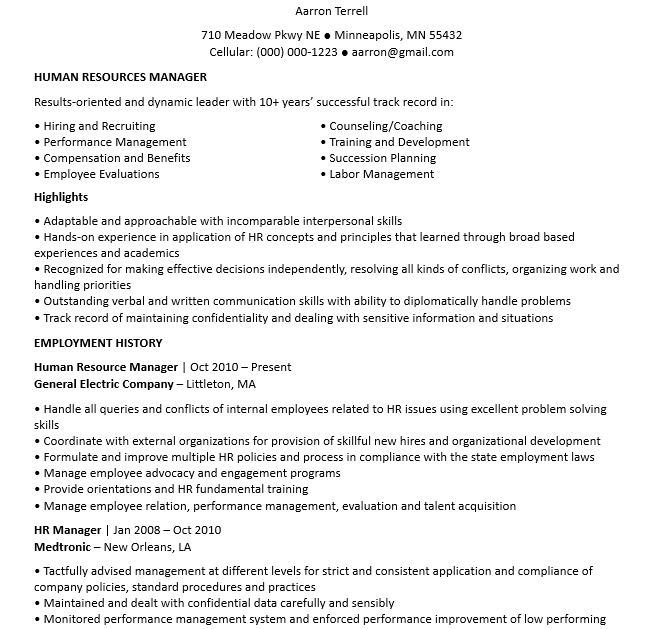 Resume Format for Fresh Graduate Engineering
Are you an aspiring engineer planning to start your technical career? Then you should be able to develop a resume before developing a machine. This template is available in a resume format that fits well the position of an entry-level engineer.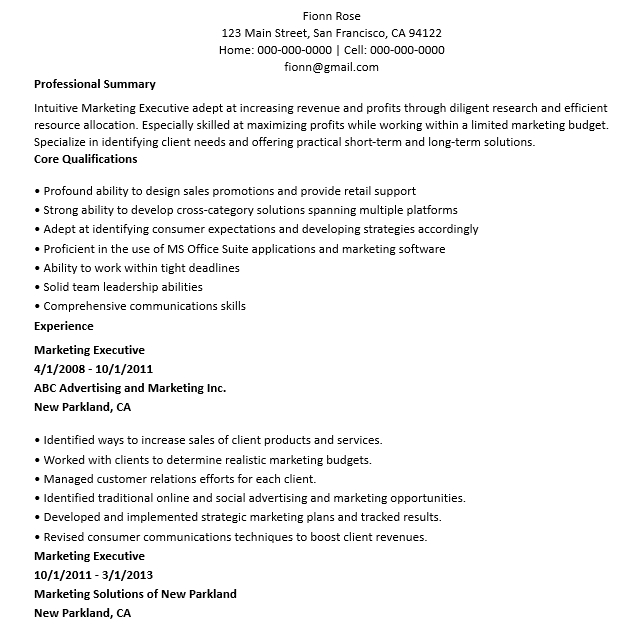 Resume Format for Finance Fresher
This resume template is a good option for prospective fresh graduates who wish to work in the field of finance. The format of this resume template is also suitable for applicants with limited experience but still have valuable details to show.
Crafting a great resume is never an easy task, as you will have to be careful with all the details you have to include in your resume. In addition, deciding the correct resume format is not a simple task as well. But with the help of this post, creating a resume on your own can be more manageable.