Try Using a Sales Resume Template to Create Yours Easily
Companies will not survive without a working sales system. As you may have known, salespeople will become the companies' spokespeople in terms of introducing the product/service to people out there. If you are interested in becoming a sales person or planning to start your career by being a salesperson, what you need to do is to prepare your resume. Using a sales resume template will help you a lot.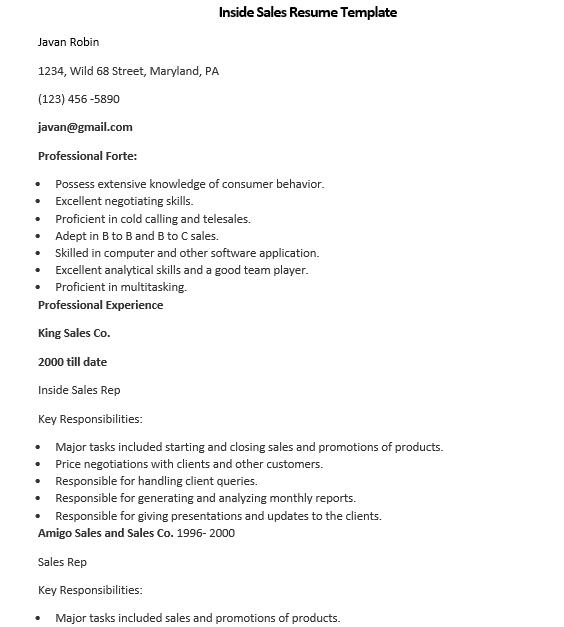 Using a sales resume template to build your resume does not mean you're not professional. It is one among the wittiest ways to cut your time for making the resume. That said, you don't have to work with it for too long; leaving the vacant time for you to use for other things, be it prepping yourself for interview, or looking for another opportunity to try on.
Sample of Sales Resume
People said, you can learn quickly when you have an example to see. By holding on that principle, let's learn how to compose sales resume by seeing this shortened version of sales resume made from sales resume template.
Michael F. Addison
Sales Supervisor
182 Jackfruit Street, San Jose, California 88172 | michaeladdison@live.com | 093-323-342-779
PROFESSIONAL SUMMARY
An enthusiast in marketing, sales, and business process aiming to work as sales force for AMIE IT Support, New York.
Eager in learning new things, highly adaptive, love challenges and great in planning, especially for business expansion.
Experienced in leading sales team with annual two-fold sales surge for three consecutive years.
OBJECTIVE
Planning to become a sales supervisor in AMIE IT Support with a supportive working environment and positive working ethic.
EDUCATION
Bachelor in Marketing, University of California, California                  Graduated in 2010
GPA: 3.6/4.0
WORKING EXPERIENCES
Jet Star Airways, New York City, New York                                         2016 – present             
Sales Supervisor
Supervising a sales team and performing sales as well
Creating sales plan with the sales team
Enforcing the target for the whole team
Bridging the team to coordinate with marketing team to improve sales
Collaborating with marketing team for routine events
Keeping the working environment for the whole sales team to be fun yet effective
Making monthly sales report and submitting it to marketing and sales manager
ABC IT Support, San Jose, California                                                  2010 – 2016
Sales Associate
Performed sales according to the target set by the company and trying to reach
Collaborated with the whole team to reach the target
Collaborated with the marketing team to conduct routine events
Made personal monthly sales report
REFERENCES
Timothy Huang, Marketing and Sales Manager, Jet Star Airways        032-437-398-290
Available on request
How to Build Your Sales Resume?
Need to build your sales resume? Try to get a sales resume template—and that's a nice trick to build your resume easily. However, you can't just make the resume with template without any preparation. Preparing some data to complete the resume is highly required.
First, you need to prepare your personal details, list of skills, as well as your working experiences. While preparing your previous working experiences, write down the job description of each job you had earlier in detail. Plus, if you have any achievement while doing the job, define it as well in your resume.
Once you collected the data, put the details into your sales resume template. Make sure to keep the formatting neat, and don't forget to perform proofreading. This is a highly required finishing step to ensure you didn't misspell or wrote with wrong grammar.
People Also Ask
What does a good sales resume look like?
Good sales resume starts with a good data. That's why you should begin your resume-making process by compiling required data, such as your personal identity, working experiences, and education background. Additional content will include professional summary, objectives, and references.
All of these data then will be input into a sales resume template. Simply download one that you think fits your desire, and formats the content to be neat. After all, a good sales resume isn't the one with a colorful background and curly fonts.
What are good sales skills?
Communication
Active listening
Sales skills
Social selling
Discovery
Storytelling
Objective handling
What is your strength as a salesperson?
It can differ from one person to another. But if you need to include your strength into your resume, be honest and tell what's something good that makes you a good salesperson. For example, you can say that, 'my greatest strength is to build a nice rapport with clients'. You may say it in another way, though.
Several Samples of Sales Resume Template
You may have known that there are lots of sales resume template available online. Is it a good idea to pick any random template? Well, no—it's better to pick a template which content is just right and suitable for you.
Walmart Sales Manager Resume Template
Working in retail industry seems to be something interesting—especially if the company you're working in is a large and famous one. With busy days to accompany you, you'll feel nothing but overwhelmed even just for making a sales resume. That's why you should try downloading a sales resume template.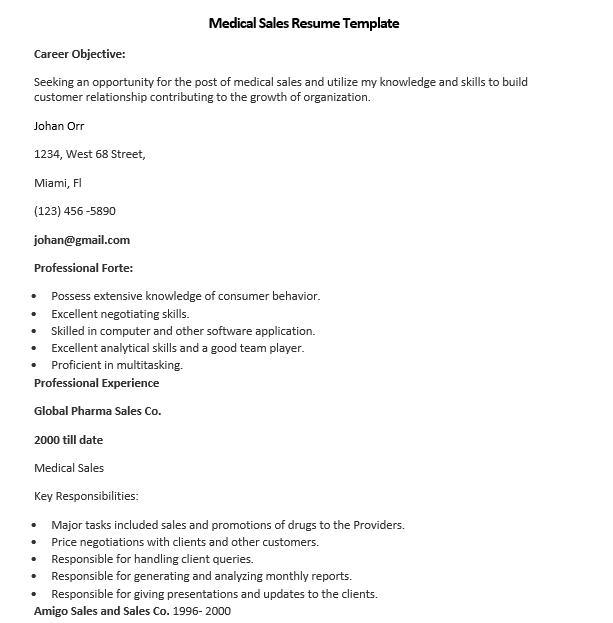 Sales Specialist Resume Template
Even sales department has their specialists. If you're one of them and currently planning to apply to another opening, building your resume is one of the steps that you need to follow. Sales resume template will be always ready to help.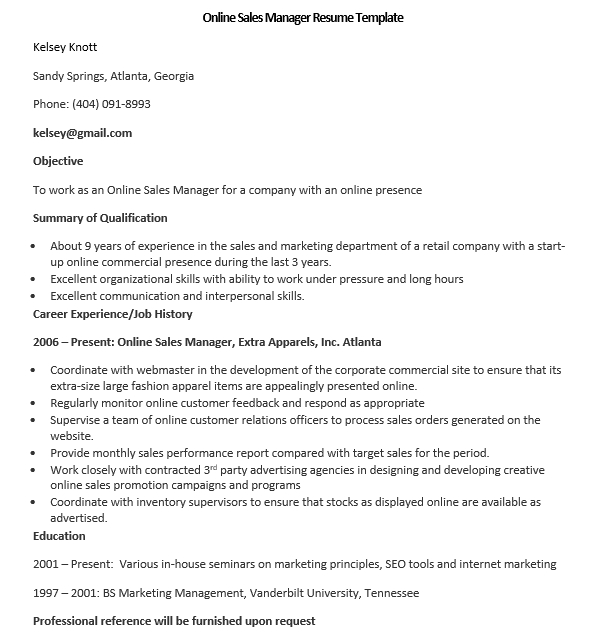 Entry Level Sales Resume Template
Everyone passes the days, months, or even years of sitting in their entry-level job. Salesperson also has their time working as entry level sales as well. To bounce into a higher position, why don't you prepare your resume first while looking for a vacancy?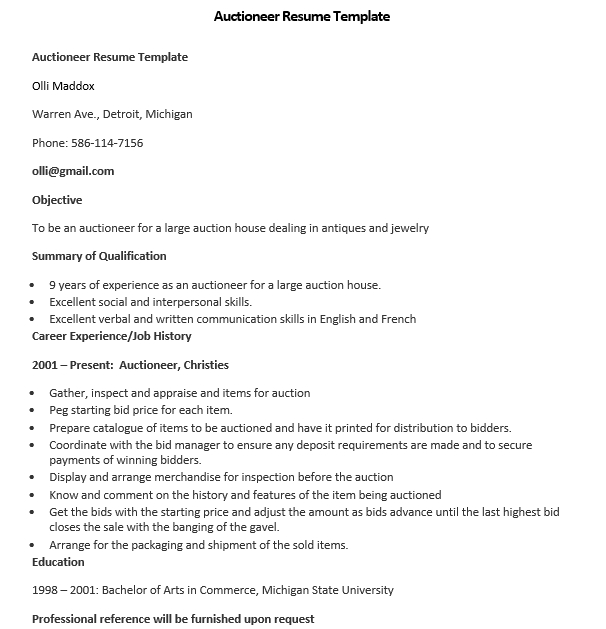 Resume Template Sales Supervisor Sample
Are you currently a sales supervisor and plan to boost your career? Start looking for a higher position and don't worry to plan your sales resume. You know the trick: sales resume template.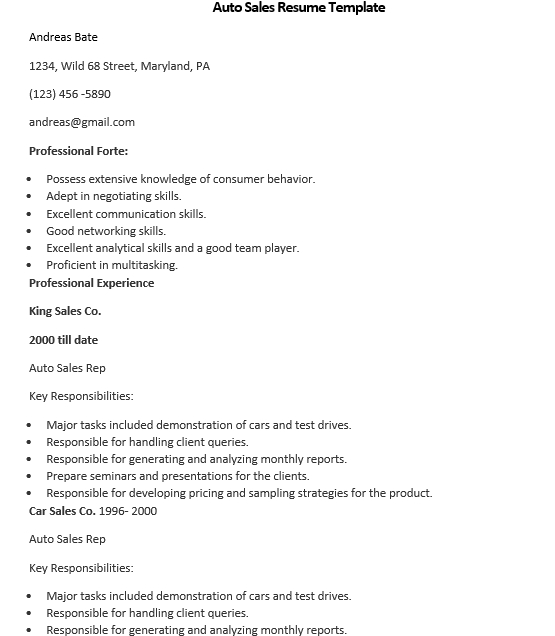 Resume Template Sample of Sales Clerk
Sales clerk candidate too needs a resume when applying. Just like any mentioned sales jobs above, sales clerk may use template format to help making the resume.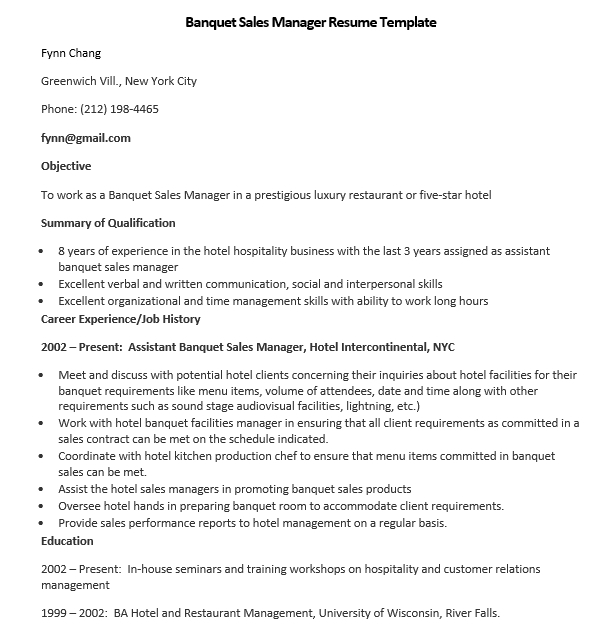 So, that's the information regarding sales resume template, including how to make your resume using the template file as well as some questions that people pose online. It's a sure thing that using a template will ease your journey in resume-making.