The Best and Professional Teacher Resume Samples
Suppose you would like to implement your competencies and teaching expertise in the academic fields. In that case, you will need to create a professional teacher resume. Whether you are a tutor, trainer, or professor, it's crucial to carefully compose a resume.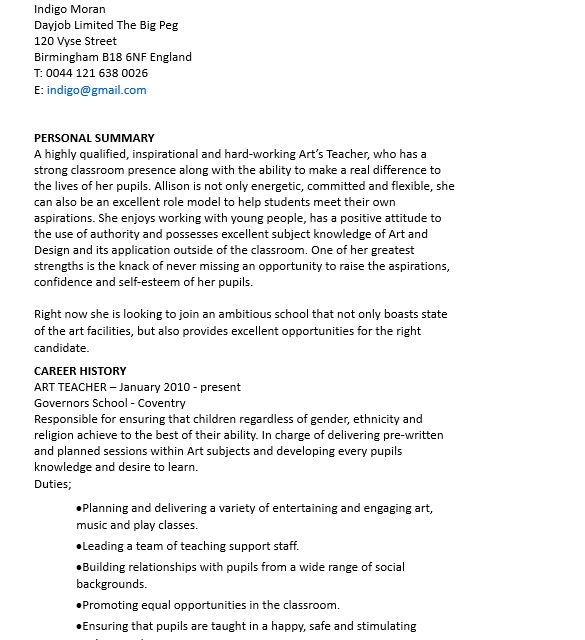 In the following sections, you will find a sample and writing guidelines and tips that you can utilize to write your own resume. Other than that, this post also provides you with professional teacher resume templates.
Sample of Teacher Resume
To give you an inspiration and basic concept of a professional teacher resume, check out the following sample:
Mario Butler
Address            : Sacramento, CA 95814
Phone               : 530-121-3121
Email                : butlermario@mail.com
Career Objective
A well-organized professional with experience in teaching, counseling, and monitoring. Possess a proven track record of teaching competently and improving the students' test results.
Aiming to implement my competencies and in-depth knowledge in a chosen educational institution.
Professional Experience
English Teacher | September 2011 – Present
Saint Peter Primary School, Sacramento, CA
Met school board members and parents; maintain classroom discipline; offer resources for English lessons in a systematic manner; streamline the English lesson plans in accordance with existing curriculum objectives.
Assess and monitor the progress of more than 100 students, and collaborate with other teachers to manage and organize work efficiently.
Trained five new teachers while also emphasizing the significance of time management, classroom management, lesson planning, and curriculum adherence.
Teaching Assistant | September 2008 – September 2011
Hilton Secondary School, Sacramento, CA
Made sure students thoroughly comprehended the material while also providing supports to students who required it.
Collaborated with other professionals to ensure that the entire curriculum has complied with.
Introduced new teaching approaches, organized group discussions, documented the classroom activity and provided guidance to students.
Education
The University of California, Berkeley, CA | March 2008
Bachelor's Degree in English Education
Additional Skills
Proficient in assisting with the teaching process
Skilled in Microsoft Office and advanced classroom technologies
Great with children
Certifications
California English Teaching Certification
How to Create a Teacher Resume
Below is the guide to write a solid and professional teacher resume:
If you plan to use a resume template, find one that features a reverse-chronological format.
After placing your name and contact details, open your resume with a career objective summarizing your relevant accomplishments, competencies, and licenses in three or four short sentences.
Use percentages or numbers to better emphasize your teaching-related experience, along with all the accomplishments throughout your professional career.
In order to score a teaching job, you will need to enter your academic background on your teacher resume.
Before listing your skills, it's advised to study the job posting attentively to know which ideal keywords to include on your resume.
If you are a member of any academic or teaching associations, listing them in a specified section.
People Also Ask
How to hone the education section in a resume for teachers?
The following are the tips to improve the education section in a professional teacher resume:
Include any of the academic and non-academic achievements you accomplished in your undergraduate years.
You may as well make a list of the programs you have participated in while still in university.
Include any academic-related organizations you have joined in.
What is the importance of mentioning certification in a resume for teachers?
The following are the reasons why it's crucial to include certifications or licenses in a professional teacher resume:
It helps you prove to the educational institution that you possess the necessary teaching competencies they require.
It enables you to stand out from the other applications, more importantly, if your certifications and licenses are genuinely remarkable.
It can open a wide door of opportunity for being selected for the following interview.
Certifications are a legal document that proves your ability in various teaching approaches, principles, and systems.
What are the essential elements in a resume for teachers?
Basic information, including your name and contact information.
A well-written resume objective.
Educational background.
Description of your teaching-related experience in one short sentence.
Educational institution and teaching positions you have handled.
Certifications and licenses you have acquired.
Additional skills that can provide extra value to your professional teacher resume.
Types of Teacher Resume Templates
Below, you will see various teacher resume templates that you can download and put to good use as inspiration while writing your own.
Resume Template for Professional Elementary Teacher
Suppose you have been working as an elementary teacher for more than 5 years. In that case, you will need to create a professional teacher resume that includes your certifications or licenses. These documents are legal proof that you are a competent teacher to secure the teaching job.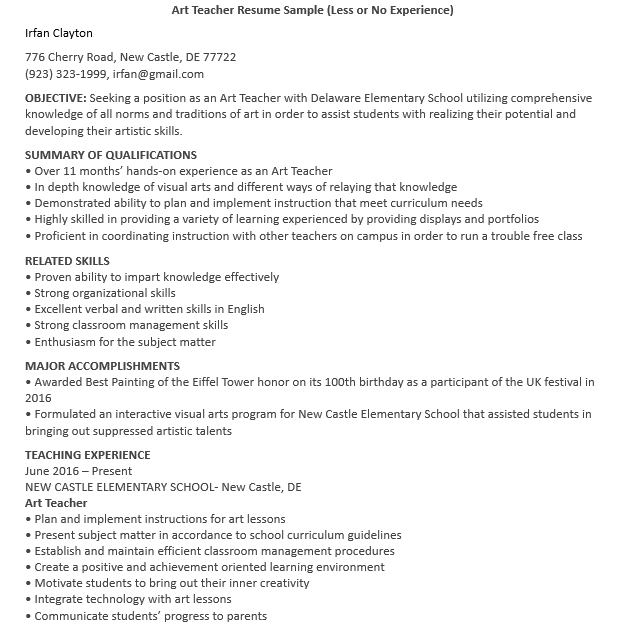 Resume Template for Science Teacher
The majority of science teachers have some sort of teaching experience during their undergraduate studies. Regardless of your level of expertise, this is the kind of experience you will need to include in your teacher resume. Make the best use of this resume template to help you display your expertise.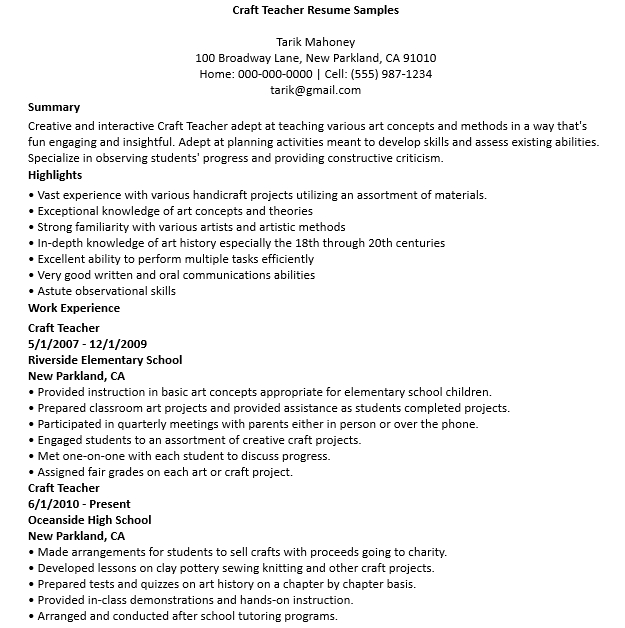 Resume Template for High School Dance Teacher
Suppose you consider yourself a talented dance teacher. In that case, you should as well know how to present those dancing and teaching skills in a professional manner, namely through a carefully written teacher resume. Do you need inspiration? Use this resume template to assist you in getting the job done.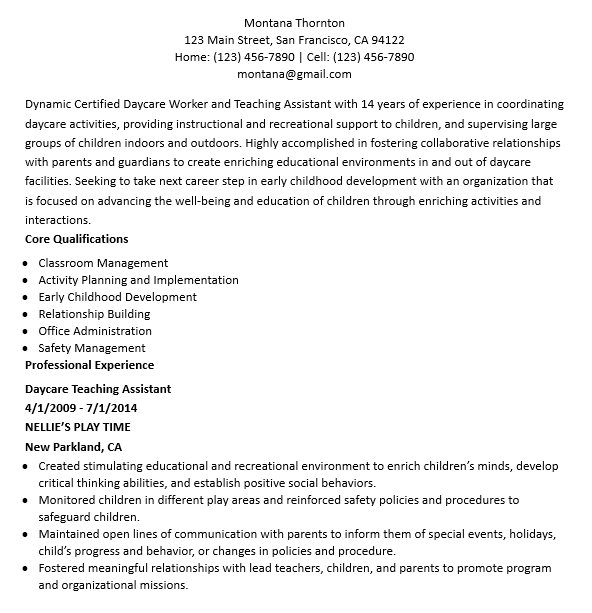 Resume Template for Assistant Preschool Teacher
Even if you are an entry-level assistant preschool teacher, it doesn't necessarily mean you don't have to make a good resume to apply for the job. You still need to create a professional teacher resume that can display your qualifications and all the experience you have.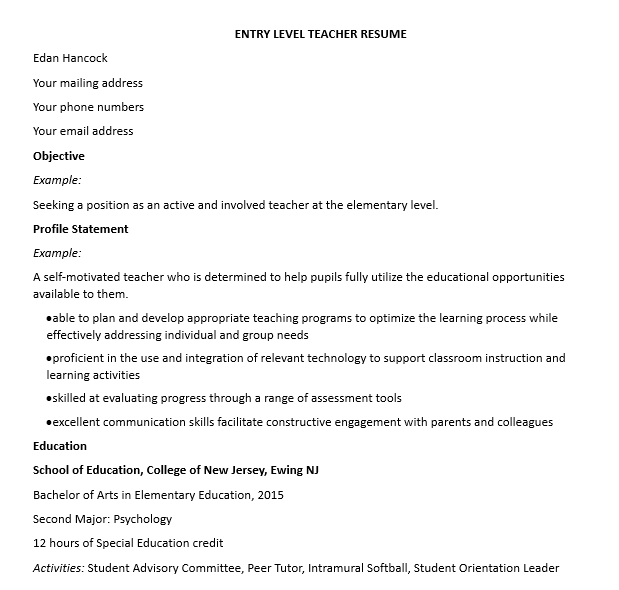 Resume Template for Art Teacher
Suppose you are capable of creating marvelous artwork and teaching students to explore their creativity during an art lesson. In that case, you should also be able to develop a resume as quickly as you draw an object. Check out this pre-made resume for ideas.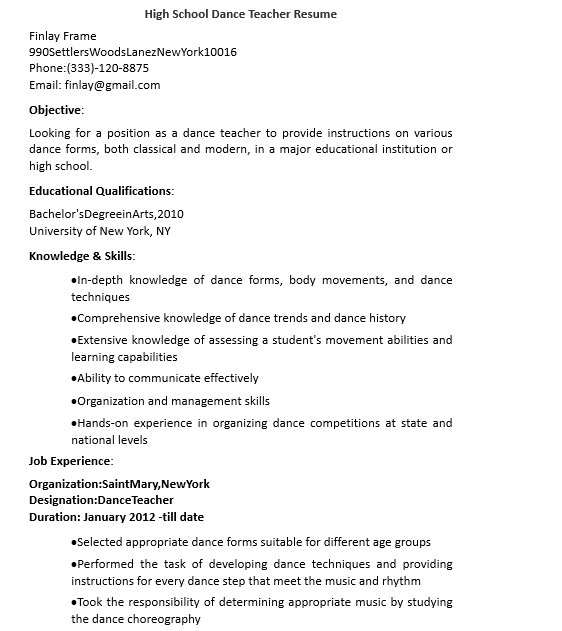 Once you finished tailoring your professional teacher resume, don't forget to write a cover letter and attach it to your resume. This will show the recruiter in the academic institution that you enthusiast for the teaching job.